General
Make Your Blog Funnier With These Free Meme Generators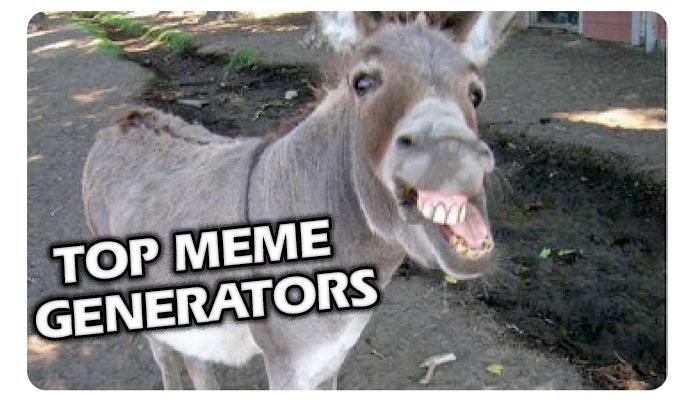 The main purpose of any content that you create is to get your message across to the viewer. With memes, you appeal to the humor of your viewers. Since fun and humor are something that most people enjoy, memes are much better received than any other form of digital content.  The punchlines or one-liner jokes that makeup memes are items that most people relate to. The fact that memes are well-received by the digital community often prompts influencers and brands to come up with creative memes. To cater to the meme-making needs, there has been a rapid mushrooming of meme generator tools.
Many such tools are available for free downloads. If you are on a tight budget, you do not have to worry about compromising the quality of your memes. With the free meme creation tools discussed below, you will enjoy the journey of creating memes for your social media followers.
Kapwing
If you are enthusiastic about fresh content and want to build your meme from scratch, then Kapwing should be your go-to tool. Kapwing is a diverse editing tool that allows you to perfect your photos, videos, and memes.
For those keen on taking the shorter path to meme creation, the dedicated meme templates of this tool offer a quick solution. Kapwing is an online editing tool, and you can use it on any Android, Windows, or iOS device. It is one of the few tools that allow you to edit an image file when you do not have it downloaded to your device.
To do that, you can simply paste the URL of the image that you want to make a meme of, and Kapwing will open its editing tools. The variety of editing features offered by Kapwing is more diverse than most other meme creation tools.
InVideo
If you are looking for a meme creation tool that offers you access to a diverse media library, then you should use the InVideo tool. This makes InVideo the perfect choice for individuals or brands who are keen on producing memes but do not have image content, to begin with. The free version of the tool lets you create memes with watermarks, and you can pay $20 per month to remove them.
Imgur Memegen
Imgur was one of the pioneer memes-making and sharing platforms. Today it is one of the longest-running platforms in this domain and a preferred choice for millions of meme makers. If you like to do your homework and research meme trends, then Imgur is a great option.
Quick Meme
Quick Meme is a one-of-a-kind tool that allows you to share your images and is a social media platform dedicated to memes. The tool has a neat interface, and you can find everything that you need to create quality memes.
When you spend time on this platform, you will figure out the type of memes that resonate well with the audience. The best part is while you can use the tool to find out the type of content to create, the same tool will allow you to come up with the meme in no time.
Canva Meme Generator
Canva is an editing tool that has both free and paid versions. When you create memes in this app, you will have access to hundreds of dedicated templates. While the free version will give you more generic templates, you can pay an affordable fee to create a unique meme. The best factor about using the Canva tool for meme creation is that it has options for every budget and editing expertise.
Live Meme
There is a charm associated with classic memes, and that is why such memes are popular even today. If you want to experiment with old meme templates, then Live Meme is the ideal choice for you.
While the tool may look outdated at first sight, you need to realize that the meme templates of this app form the foundation of most of the memes that we know. The tool is available for free, and if you are patient, you can generate some stellar memes from it.
Meme Creator
The Meme Creator is a free tool that allows you to convert any given image to a meme. That way, you get a lot of creative liberty on the type of meme that you can create. The USP of this tool is the 'Month's funny memes' feature that gives you a peek into the well-ranked videos.
Since the lifetime of memes is generally short, you need to identify relevant memes before you create one. Else you may end up in a situation where you put hours of effort into creating an obsolete meme.
With the Meme Creator tool, you also have the luxury of personalizing popular memes or recreating them. This is especially important when you are in a rush and need to create a meme in a few minutes.
Make a Meme (dot) Org
If you are keen on creating a meme from a mobile app with an intuitive interface, then this is the best option. You can register in this app for free and select a template to create your meme. The tool can also be used in your browser if you are keen on editing your videos from your laptop or desktop.
Wondershare Filmora
Filmora is one of the most popular video editor tools with the finest collection of meme templates. Although Wondershare Filmora is generally recommended for people with prior editing experience, creating a meme is one of the simplest things that you can do on this platform.
The online meme maker tool allows you to create video memes and GIFs in addition to conventional image-based memes. It is one of the most professional meme-making tools that are available for free.
The tools discussed above ensure that your journey of making a meme is just as fun and exciting. While all of these tools provide the user with a superior experience, it is for you to decide which of these you will pick for your next meme endeavor.