General
Best VPN Services for Movies, TV, & Netflix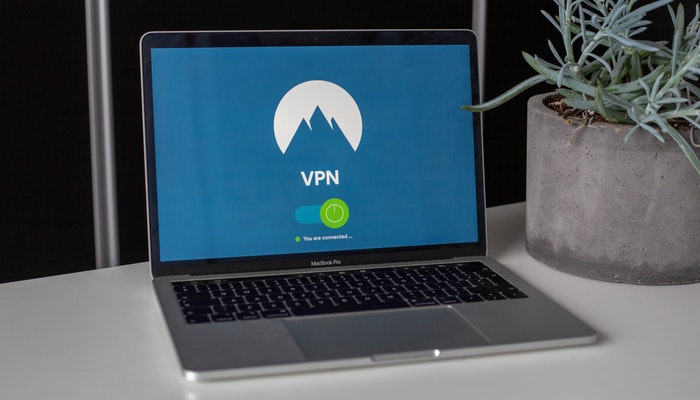 It kinda kills off the mood when the group finally decides on a movie for the stay-over but shattered are the dreams to find out that the decided movie or TV show is geo-blocked in your region.
Yes. It can happen. Even if you have the movie listed in the library of your streaming platform, you still cannot watch it just because you're in a different region.
Content producers and major streaming platforms like Netflix, HBO Max, or Amazon Prime Video are on licensing terms to show the content to a limited set of audiences. That's how the production investment is recovered.
Although it's understandable, it can be frustrating when you cannot continue your favorite show Breaking Bad or The Walking Dead from where you left off while traveling.
But to make sure that you have access to all your favorite geo-blocked content on the internet, VPNs are your friend.
Surely you've heard of a VPN before. It is a powerful tool to hide your online identity and give you availability to content that you would not have access to while using a public network.
And it's the best investment if you don't want your browser history to go for sale.
How it works, it simply creates a virtual tunnel between the user and the VPN server. The user's traffic is encrypted and the location is geo-spoofed. 
So when the traffic reaches the destination page, the location appears to be somewhere else's, which gives the user access to the content which was geo-restricted before.
You can set up a VPN easily on your device. All you need to do is sign up for a VPN plan and download the VPN app on your device.
And if you own a device like Roku or Chromecast that has no support for native VPN apps then host a VPN server on your router to cover these streaming devices.
But is a VPN good for streaming? Absolutely. But the only catch is that you sign up for a VPN that is guaranteed to work on major streaming platforms.
Check their reviews, analyze what the existing users say about a company's services, or a more effective way is to test a VPN service yourself by using the trial version or if the VPN company offers a 30-day money-back guarantee, take advantage of that!
While you can go for all those options if you want, but if you don't want to, we've done a little leg work ourselves to help you in choosing the best VPN service.
Here is a review of some of the big names of the VPN industry.
ExpressVPN
ExpressVPN is based in the British Virgin Islands. It has a count of 3000+ server locations covering major countries like the United States, the UK, Netherlands, Thailand, Ireland, Singapore, and many more.
It offers three plans, a one-month plan that costs $12.95, a six-month plan that costs $60, and a one-year plan that costs $100. All the payments are required to be paid upfront.
And if you're not satisfied with the services then you can get a refund any time as it has an active 30-day money-back guarantee offer.
The VPN company supports all kinds of payment methods including credit cards, debit cards, PayPal, Google Pay, or even cryptocurrency.
You can use a single ExpressVPN account simultaneously on five different devices without experiencing any bandwidth throttles.
It works on all major streaming services and Live TV platforms including Netflix, Hulu, Amazon Prime Video, Sling TV, fuboTV, HBO Max, YouTube TV, Disney+, or Apple TV.
NordVPN
NordVPN is based in Panama, a country where there are no laws for data retentions. It further expanded and had offices in the United Kingdom, Lithuania, and the Netherlands.
With a pool of more than 5000 servers, NordVPN can unlock streaming libraries of major platforms like Netflix, Hulu, Disney+, HBO Max, or Amazon Prime Video. It also works great on live TV platforms.
You can get a monthly subscription to NordVPN for just $11.95. Other than that, it has a one-year plan costing $59 and a two-year plan costing $89. And you can see that if you opt-out for a longer-term plan then you'll save some money. But only do that if you're sure about the VPN company.
NordVPN's one account will work on 6 different devices simultaneously, no matter which operating system or device you're using. It has compatibility to run on Windows, Mac, iOS, Linux, and Android.
And you don't need to worry about your logs being tracked as NordVPN has a strict no-log policy and it has also been audited by a third-party independent firm called PricewaterhouseCoopers.
Surfshark
Surfshark is also headquartered in the British Virgin Islands. If you're looking for a VPN with lots of amazing features then Surfshark is the most featured-pack VPN company you can go for.
It has a built-in Adblocker called CleanWeb to help you avoid phishing attempts or malware on the internet. A split-tunneling feature Whitelister so you can bypass VPN and access the public network directly with certain apps.
You can sign up for Surfshark's monthly plan for $12.95 and a two-year plan for $60. And if you throw in some more bucks, you can get additional features with the two-year plan including an Antivirus tool, Alert tool, and a Search tool.
The most amazing thing that Surfshark offers is that you can use the app on unlimited devices as Surfshark has no limits on simultaneous connections. So it's a good purchase if you want a VPN for all the devices of your household.
Other than that, Surfshark has more than 3000 servers covering major regions. And it also works great on streaming platforms. So you can have access to all the geo-restricted movies or TV shows in no time!
Bottom Line
Even though all these VPN services work flawlessly to unblock streaming platforms but you should brainstorm about some other factors before signing up for the VPN service.
For suppose, if you need a VPN for movies as well as for your router, then go for ExpressVPN as it has a dedicated router app.
If you need a VPN for movies but you also want to encrypt your traffic twice while surfing the internet, then go for NordVPN as it offers a Double VPN feature.
And if you need a VPN that has no limits on simultaneous connections, then go for Surfshark.
Know your other priorities too while signing up for a VPN. But if you just want it for streaming movies, you can pick any of the above.