It is difficult to keep track of celebrity relationships. Where rings and engagements are involved, so are heartbreaks. Only in this case, heartbreaks are on public display along with the shining diamonds. Here is a list of 10 Famous Celebrity Couples Who Called Off Their Wedding Last Minute (Some of these break-ups are almost scandalous!).
 Jennifer Lopez and Ben Affleck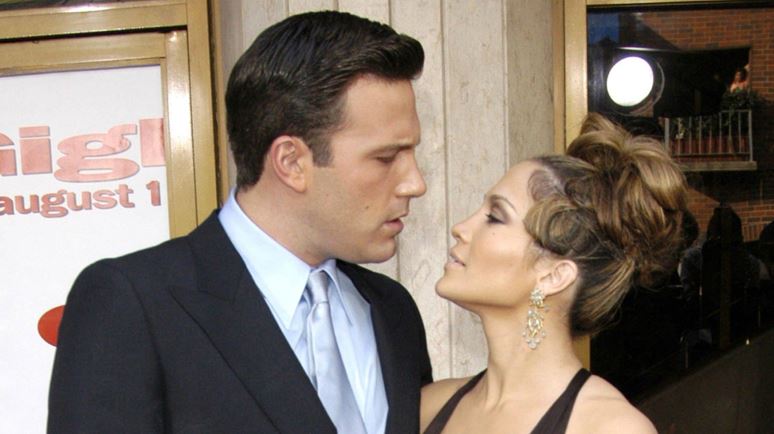 Jennifer Lawrence and Ben Affleck were all the rage when they started dating in 2005. They became one of the most influential Hollywood couples almost instantly but perhaps it was a little too much for them to handle. Ben called off their engagement just four ways before the wedding in September 2006.
Laura Dern and Billy Bob Thornton
Laura Dern didn't even get to hear from Billy Bob Thorton that he'd left her while she was away at work. They were supposed to get married, but instead, Billy ran away with Angelina Jolie and the two soon got married in Los Angeles.
Nikki Bella and John Cena
Nikki and John started dating back in 2012, around the time of his divorce from his ex-wife. The two of them had been a solid couple throughout the years by the time the man actually proposed in 2017. But in April 2018 the two called off their wedding. But here's the funny part, they got back together, and broke up and called off their wedding again.
Kat Von D and Jesse James
After his divorce from Sandra Bullock, Jesse James found love in the tattooed arms of the tattoo artist Kat Von D. The two looked like they were in love and were planning a beautiful summer wedding. But as it turns out, he was cheating on her and she couldn't just let it slide. Kat Von D changed her mind about their engagement and they announced their separation on Sandra Bullock's birthday. Hollywood sure knows drama!
Kesha Nicole and Richard Jefferson
Remember when Big left Carrie at the altar in Sex and the City? Well, something similar happened with Kesha who was supposed to get married to NBA player Richard Jefferson. The bride sat there in her wedding dress and tiara when she learned that her fiance isn't coming. They had planned a splendid wedding, the costs of which they had to bear for all the wrong reasons.
Kat Von D and Deadmau5
It is Kat Von D again and it is a case of cheating once again. Deadmau5 and Kat Von D were engaged for less than a year and then the two broke it off. We can only say that the woman avoided huge mistakes, and luckily not once but twice.
Katie Holmes and Chris Klein
Katie Holmes almost married the American pie actor Chris Klein in 2005. They had been dating for 5 years but she broke up when they started planning for their wedding. Not much later, Katie Holmes ended up getting married to Tom Cruise, who happened to be her celebrity crush (of course!) after he proposed to her on top of the Eiffel Tower.
Elle King and Andrew Ferguson
After two weeks of dating, Elle King and Andrew Ferguson were already engaged and King went on to go on the show Say Yes To The Dress and picked a perfect dress for herself. However, when the day came, she called off the wedding and went off to an Eagles Of Death Metal concert. What can we say, guess she married Rock and Roll instead.
Eight years before Julia Roberts did an iconic rom-com with Richard Gere, she pulled off a Runaway Bride in real life on Keifer Sutherland. He has a history of alcoholism and was even said to be cheating on her. (What is it with these beautiful women getting cheated on?!?) So she called off the wedding on the day of the wedding and was found to be rather enjoying herself with his best friend named Jason Patrick on a date.
Ariana and Pete started dating in May 2018 and got a bunch of matching tattoos. They were engaged in June and broke up by October 2018. At least the tattoos are less fleeting than their whirlwind romance was.