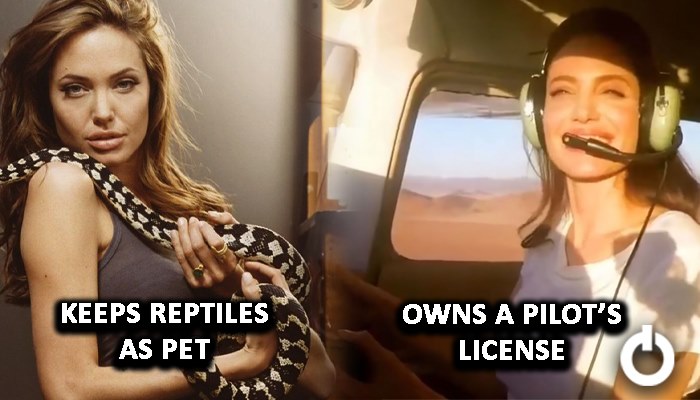 Angelina Jolie is one of the best actresses in Hollywood who earned international fame from a very young age. Even non-Hollywood followers know of her unique beauty. Jolie has secured the top spot in the industry with her acting chops, fitness, and action stunts. She has plenty of intense-action movies under her belt and most of them are super hit. Despite having a strong fan base spread all over the world, very little is known about personal life. For all we know, she is the daughter of Jon Voight who reportedly abandoned her when she was young. Jolie is a very mysterious actress who has a lot to share about herself. We have attempted to find out the lesser-known facts about the Hollywood star. Without further ado, let us dig into 10 interesting facts about the Hollywood actress, Angelina Jolie.
Keeps Reptiles As Pets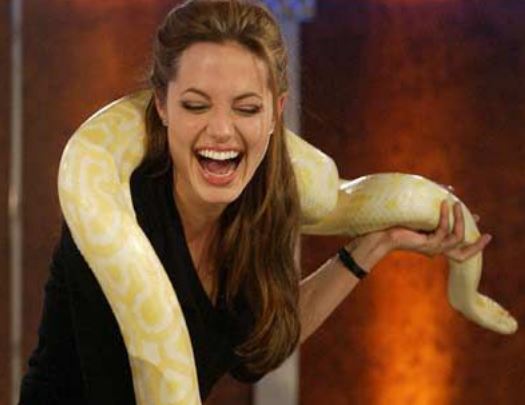 The mysterious actress has an eccentric taste in pets. She has reptiles as pets that include a variety of snakes, rats, and lizards. She has given interesting names to each pet such as Vladimir and Harry Dean Stanton.
Wanted To Be A Funeral Director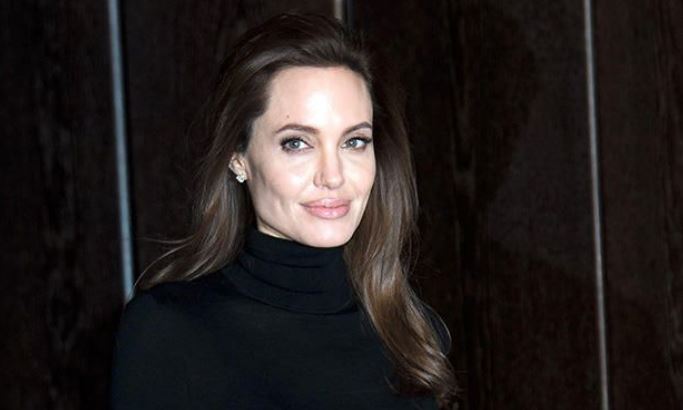 Angelina has also had an unconventional fascination towards death since childhood. She wanted to turn her interest into a profession by becoming an undertaker or a funeral director. She also went to pursue embalming but left in midway after her breakup and joined the acting school instead.
Underwent Mastectomy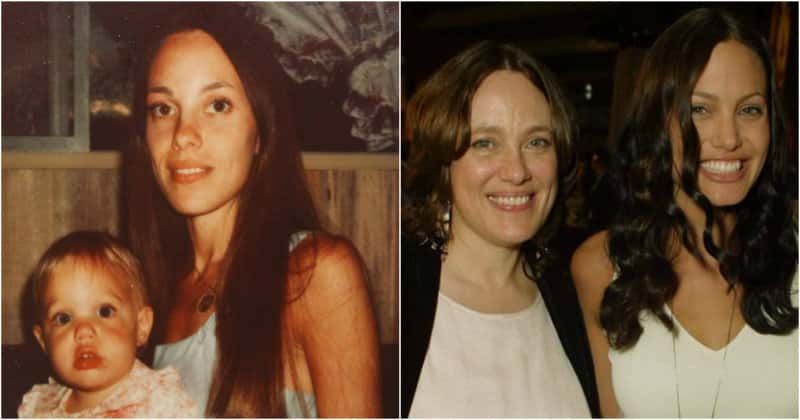 Angelina's mother and grandmother had battled Ovarian cancer and succumbed to it eventually. Apart from inheriting her mother's beauty, the actress also carried the gene that could have given her breast cancer. That's why she underwent a double mastectomy to remove the tissues from her breasts.
Collects Knives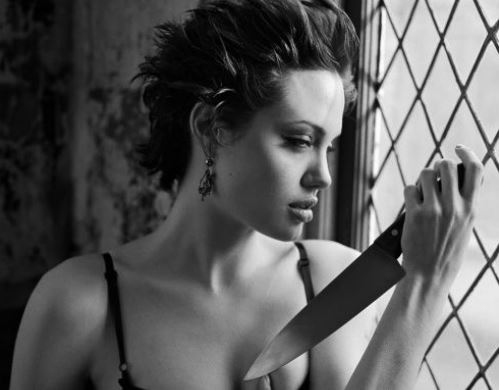 Given her inclination towards dangerous things like death and reptiles, it shouldn't come as a surprise that Angelina loves to collect knives. She has been obsessed with knives and daggers since her youth and has built a huge collection of them by now.
Has A Pilot's License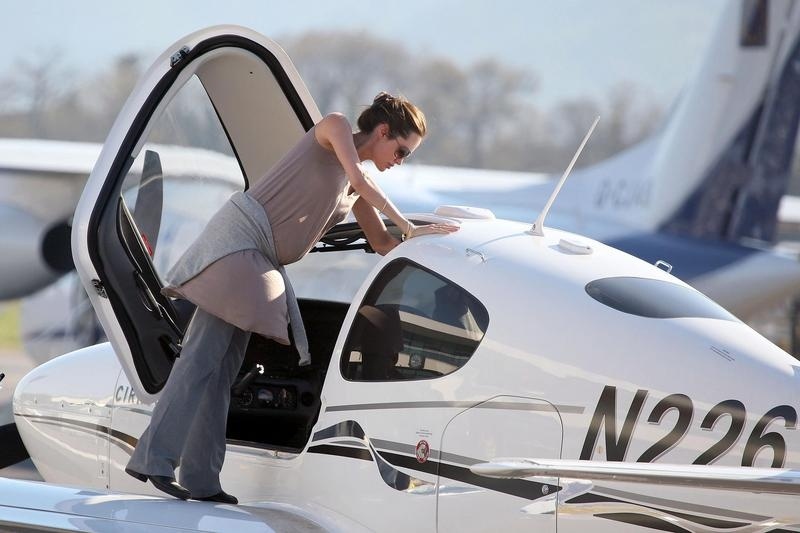 Angelina is admired for being one of the most fearless and badass actors in the industry. The action movies are her forte and she is well-trained to perform in them. The actress has another impressive skill in her resume that includes a pilot's license. Angelina owns a private plane and has the training and license to fly it. She uses it to transport aid and meals to under-developed countries.
Born Blonde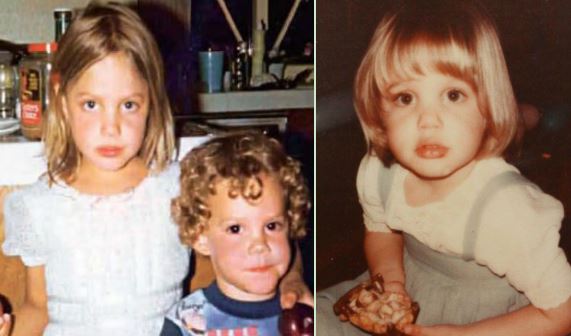 Contrary to popular belief, Angelina was born as a blonde. It is hard to imagine her with blonde hair as we are strongly used to see her with dark and brunette hair. There is no doubt that her sharp features look more prominent with dark hair but the actress was a natural blonde as an infant.
Self-Harm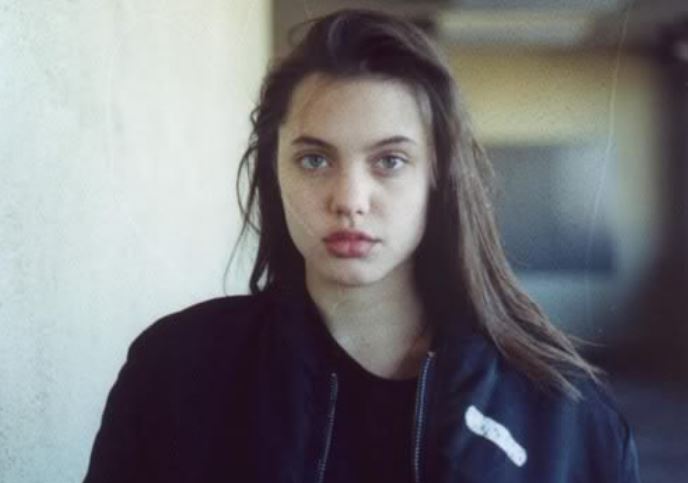 According to reports, Jolie suffered making emotional connections since a teenager. She wasn't fond of hugging people, not even her mother. During her high school days, Jolie was reportedly teased and mocked for her punk lifestyle. All this drove her further towards darkness and she resorted to self-harm on several occasions.
Did The Stunts Of Lara Croft Herself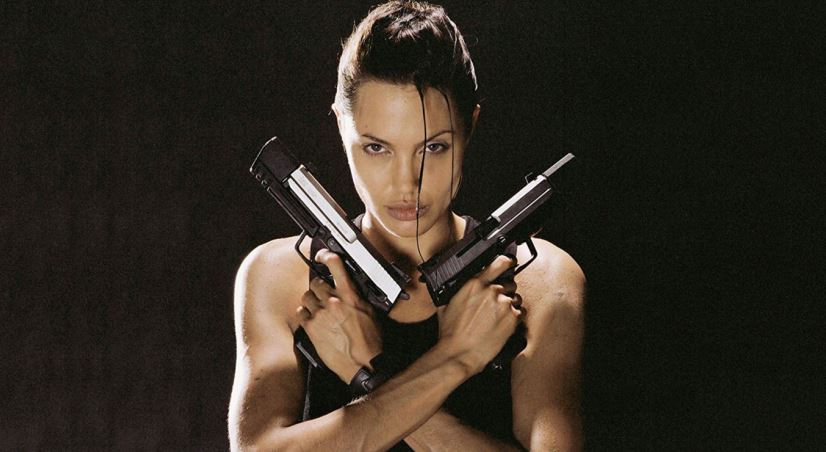 One of the most prominent and most remembered works of Angelina Jolie is Lara Croft: Tomb Raider. Her action and swag left a lasting impression in our minds. But her awesomeness wasn't limited to the screens as she performed the stunts in the movie herself. Even customized guns were designed for her as she is a left-handed person.
Used To Be A Rebel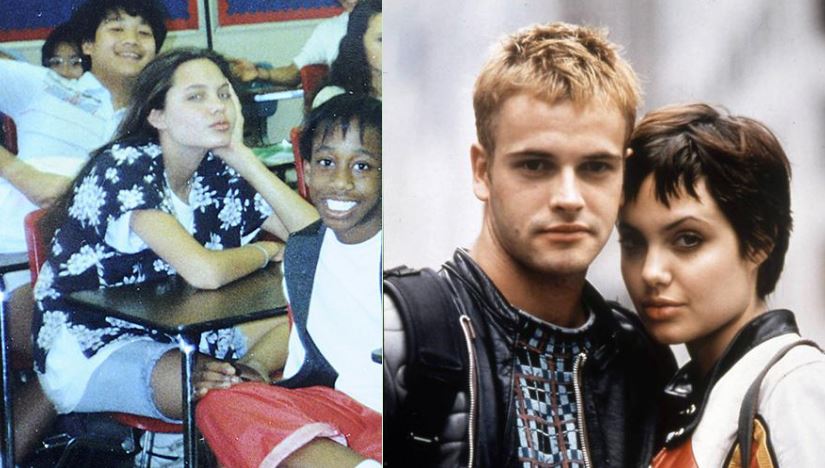 Just like her characters, Jolie was a badass rebel in her real-life since her youth. According to reports, she used to date a "punk" and got involved in dangerous habits like knife play. Since she wouldn't concede to her mother, Angelina was made to hang out with her boyfriend only at home.
Social Causes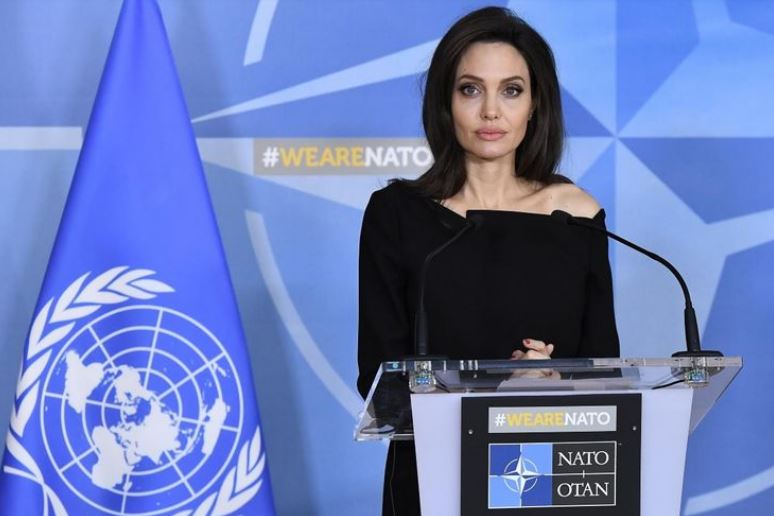 Her interests might be eccentric but her heart lies in the right place. Angelina is a former UN Goodwill Ambassador for her strong advocacy and contributions towards the betterment of the world. She provides aids for refugees and has opened schools in Kenya. Jolie has also built medical centers for children with HIV positive. Her humanitarian work has rewarded her with over eight awards.
Some of the other lesser-known facts are that she is reportedly a bisexual, she has helmed 5 movies, her daughter also appeared in maleficent, and she wore a vial of her ex-boyfriend Billy Bob Thornton around her neck.
Read More: