We have been moving forward since forever but we started to evolve when people decided to break the silence on unfair practices. Hollywood and many other industries have allowed a huge gender pay gap for as long as we can remember. But now, many celebrities are utilizing their power and platform to actively advocate for wage equality for everyone. In recent years, we have seen female actors openly talking about being paid less than the male co-stars and walking out on offers for the same reason. Here are 10 actors who have fought for equal pay in leading roles.
Claire Foy
Claire Foy is a widely beloved actress who excellently portrayed Queen Elizabeth in "The Crown" seasons 1 and 2. However, everyone was astonished when the producers revealed that she was paid way lesser than her costar Matt Smith who played Prince Philip for his established fame from "Doctor Who". To this, Foy commented that even though it was embarrassing for her, it opened her eyes and taught her to stand up for herself. Later, the Left Bank Pictures issued an apology and paid nearly $275,000 more to the actress. They said, "We are absolutely united with the fight for fair pay, free of gender bias, and for a rebalancing of the industry's treatment of women in front of the camera and behind the scenes."
Amanda Seyfried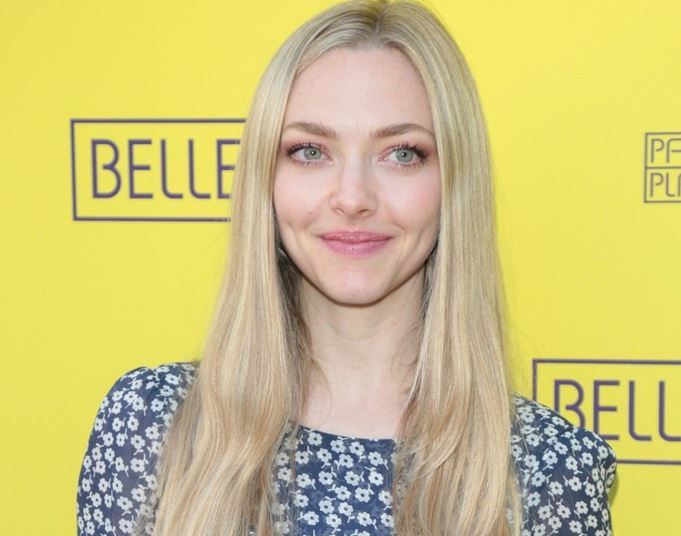 "Mamma Mia!" actress, Amanda never revealed the film but said that she was paid 10% of her male co-star in a big-budget project. She added that both shared an equal status and importance in the film, yet there was a huge parity in their payment. "I think people think that just because I'm easy-going and game to do things I'll just take as little as they offer," she said. "It's not about how much you get; it's about how fair it is."
Chadwick Boseman
The beloved MCU star also known as the Black Panther may have left us last year, but he is still talked about for his work and benevolence. His costar, Sienna Miller from "21 Bridges" shared that the late actor donated a part of his salary so the studio could pay her the amount she had asked for.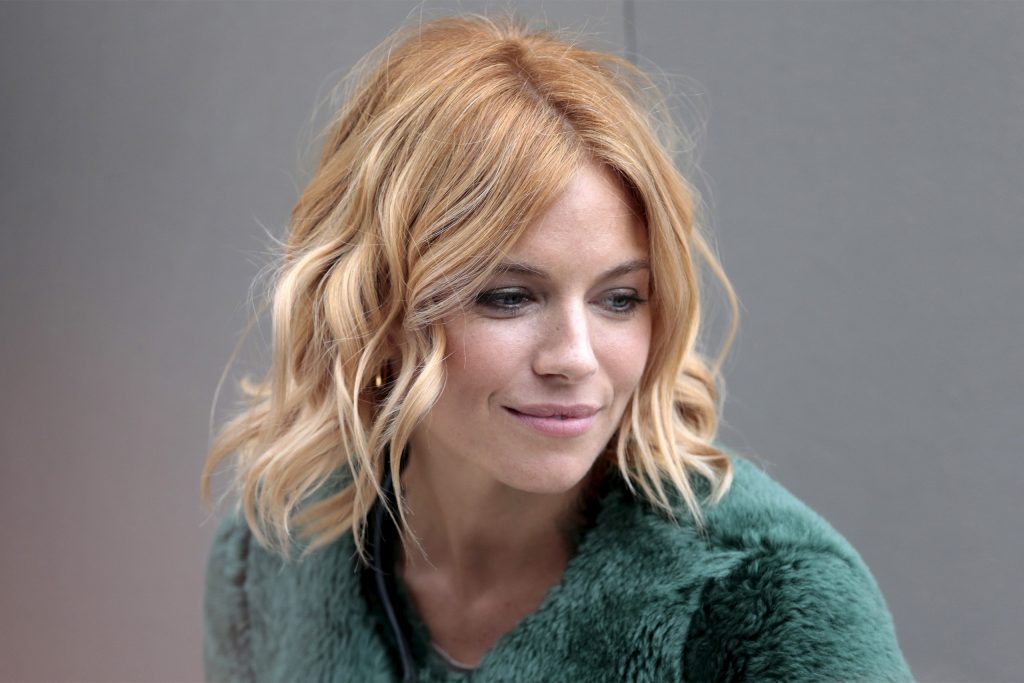 After Chadwick Boseman's passing way, Sienna shared this incident in his honor. "This was a pretty big-budget film, and I know that everybody understands about the pay disparity in Hollywood, but I asked for a number that the studio wouldn't get to," she said.
"And because I was hesitant to go back to work and my daughter was starting school and it was an inconvenient time, I said, 'I'll do it if I'm compensated in the right way.' Chadwick ended up donating some of his salary to get me to the number that I had asked for. He said that that was what I deserved to be paid."
Jennifer Lawrence
Jennifer Lawrence is one of the most demanded and talented actors in Hollywood in the current times. The Oscar-winning actor's powerful performance always steals the show yet she isn't paid the same as her male costars. It went on for a while in the beginning because Lawrence feared that she'd "seem difficult and spoiled". But after discovering that all her costars are paid more than her in spite of her contribution, she realized "every man I was working with definitely didn't worry about being 'difficult' or 'spoiled.'" Now she knows her worth and refuses to settle for anything less than what she deserves.
Jessica Chastain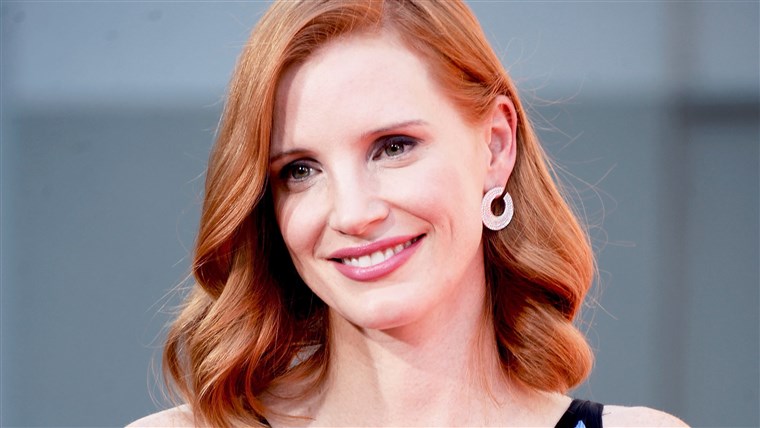 Jessica walked out of a big project when she was refused to be paid equally. Not only did she fight for herself, but she also helped Octavia Spencer to be compensated for the disparity. When Jessica learnt about Octavia's situation, she was "quiet and she said she had no idea that that's what it was like for women of color". But the actor didn't back down and fought for higher pay for both of them. It didn't go futile as they ended up making five times more than what they asked for.
Charlize Theron
Calling Charlize a talented and an A-list actor in Hollywood is an understatement. The Academy Award-winning actress is one of the most versatile, most renowned, and most valued actors in the industry. During "The Huntsman", Charlize was offered lesser than Chris Hemsworth. But when she became aware of the pay disparities in Sony's hacked emails, Charlize asked for equal pay.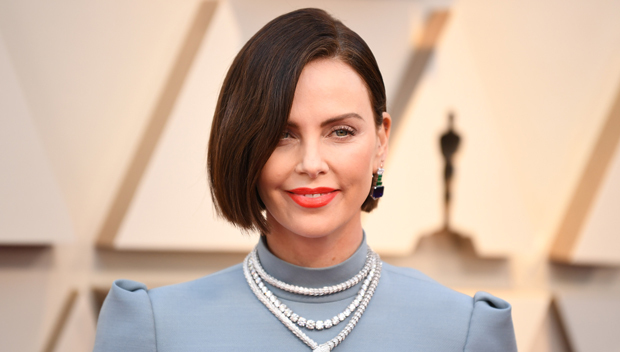 When she was asked about the incident,  Charlize said "I have to give them credit because once I asked, they said yes," She added "They did not fight it. And maybe that's the message: That we just need to put our foot down. This is a good time for us to bring this to a place of fairness, and girls need to know that being a feminist is a good thing.  It doesn't mean that you hate men. It means equal rights. If you're doing the same job, you should be compensated and treated in the same way."
Emmy Rossum
Emmy Rossum is widely known for starring in the show "Shameless" since 2011. She is one of the protagonists and the face of the series. But the actress was paid less than William H. Macy who played her father on the show. By the time they reached the eighth season, Emmy made it clear that she would return only if she was paid as much as William. In fact, William H. Macy shared the same opinion as to her and stood by Macy through the negotiations. While recalling the whole incident, Emmy said "I'll tell you the person who supported me the most was William H. Macy,". She added "To have the man counterpart on my show be like, 'Yes, she does deserve this and more' was so validating. And after it became public, it was a quick resolution."
Robin Wright
Robin Wright knew how much she was contributing to "House of Cards". She was fully aware that her character and Kevin Spacey's character were equal to the popular political thriller. According to reports, she was making $420,000 per episode, while Spacey was earning $500,000. That is until Robin stood up for herself and told the producers that she'd go public if she wasn't get paid fairly.
Gillian Anderson
The terrific actress has earned wide recognition from "X-Files" and "The Crown" where she flawlessly portrayed the Iron Lady, Margaret Thatcher. Gillian Anderson got her breakthrough role in "X-Files" where she and David Duchovny shared the screen together for about 10 years. Even though they both shared an equal status, there was a huge difference in the salary they took home. After the show was revived in 2016, her costar was still offered way more than she did. But this time Gillian didn't stay silent and spoke about the unfair payment in her interviews. Her fight finally earned her the same salary as that of David Duchovny.
Patricia Arquette
Patricia Arquette woke up every woman when she openly talked about her fight against the gender pay gap during her Oscar acceptance speech. During an interview with a news publication, Patricia said "I've walked away from several jobs because they were giving me really bullsh** deals that were really sh**** and different from men in a really f***** up way,"
The actress also took her protest to Capitol Hill, the House Judiciary Constitution, and Civil Rights and Civil Liberties Subcommittee to bring everyone's attention to the report that highlighted how much lesser women made than men.