Movies
New Captain Marvel Posters Highlight Goose, Talos, and More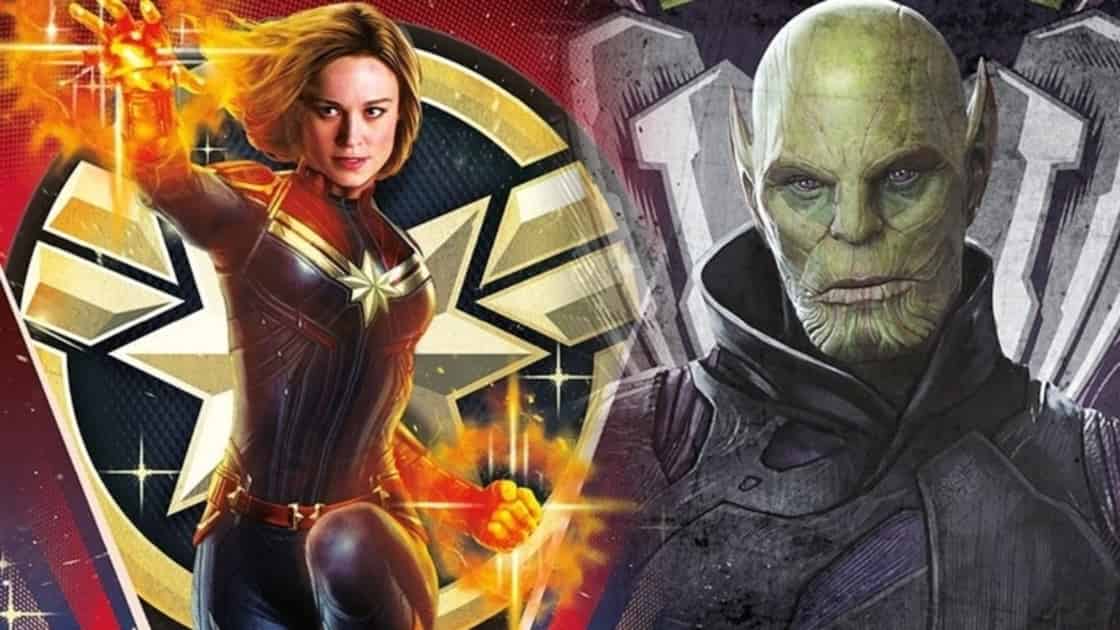 Captain Marvel Posters –
Captain Marvel is almost 2 months away from its release, and we are moving towards its final stage of marketing slowly and steadily. New posters and images hit the internet almost every day, and give us a new look at the different characters of the film. There are certainly a lot of characters that will be focused upon in the film. All the characters of the Starforce, Nick Fury, Agent Coulson, Talos, other Skrulls, Annette Bening's character and even the cat of Carol, Goose, all are going to get sufficient screen time in the film. So, the marketing material is going to highlight all of them.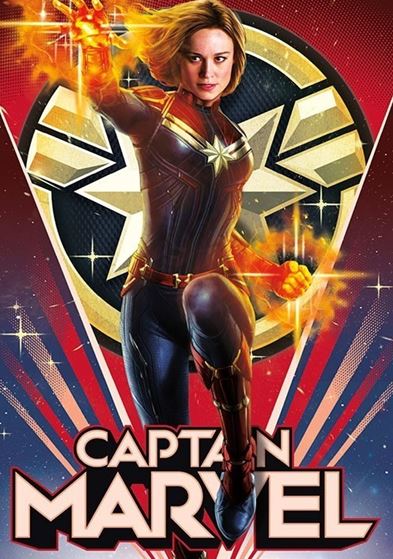 For now, we have got some new posters, one of which you can see above. Coming from Trends International, the following second poster of the film is titled Energy and features a more side on angle of the hero as she soars in space with Earth in the background.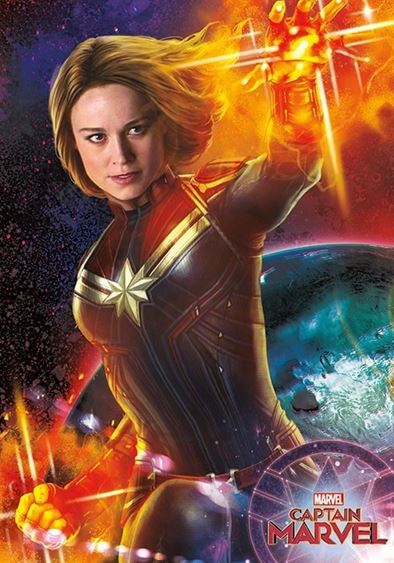 The third photo features the big villain of the film, i.e. Ben Mendelsohn's Talos. His character arc has been changed a bit from the comics, but we know that he is going be a double agent in the film, playing a leader of the Skrulls and a high ranking agent of SHIELD. Mendelsohn really enjoyed this kind of a role. Here's what he told EW: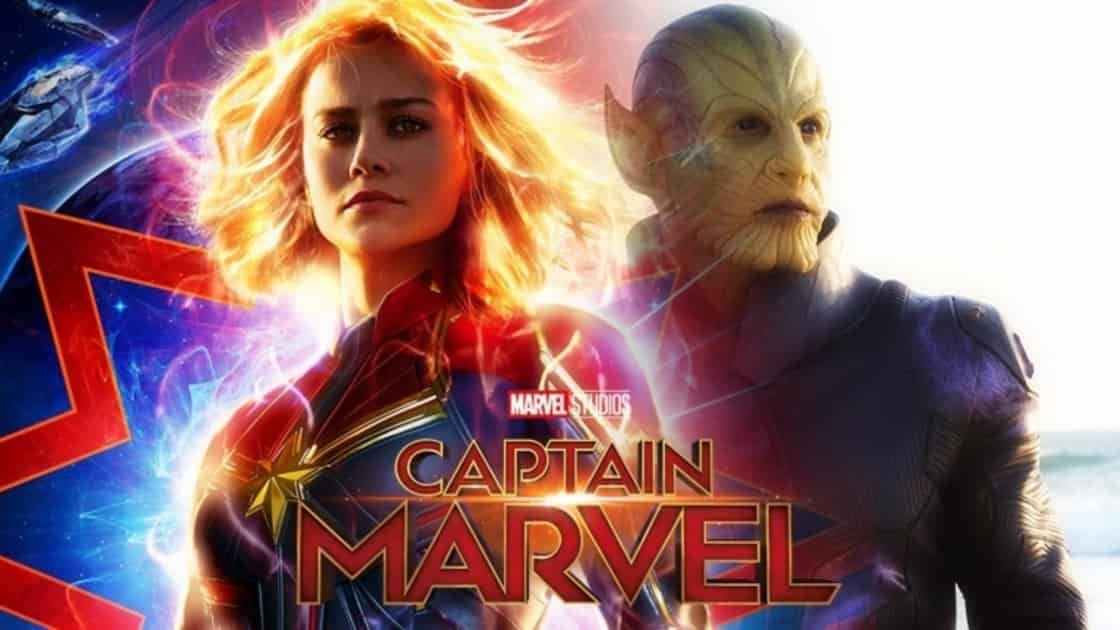 "I mean, when you're Skrullin', it's a bit of a different thing. It's a got a certain flow to it that this guy [gestures to human costume] doesn't have. Because this guy doesn't sound like this. This guy is [adopts American accent] a lot more like, straight up, ready to do the work, very military industrial complex certain 1990-whatever. A lot more buttoned up. Skrullin' is a bit more laid back, a bit tougher. A little bit nastier? Maybe? Maybe. You got sharper nails, stuff like that."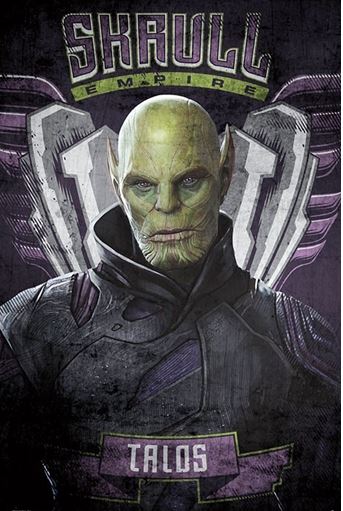 As for the final poster, we have Carol's little cat Goose. For those of you who don't know, Captain Marvel is changing many things from the source material, and amongst all those changes, the name of her cat is also included. In the comics, its name is Chewie, while here we're going to refer to it as Goose. Have a look: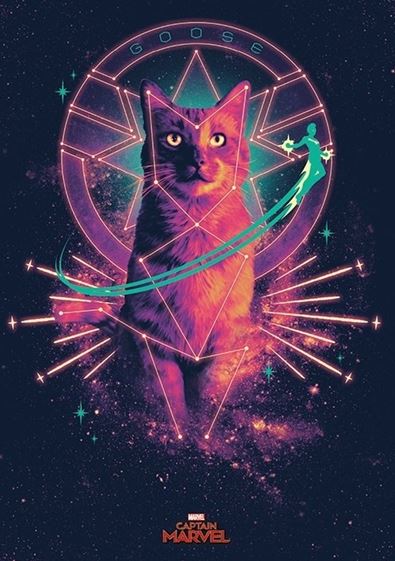 Now Chewie may look all cute and furry, but she isn't actually a cat in the comics. She is actually a dangerous alien species referred to as a Flerken. There's a moment in the comics where Carol and Chewie go out to run the Alpha Flight space station and there they end up meeting the Guardians of the Galaxy.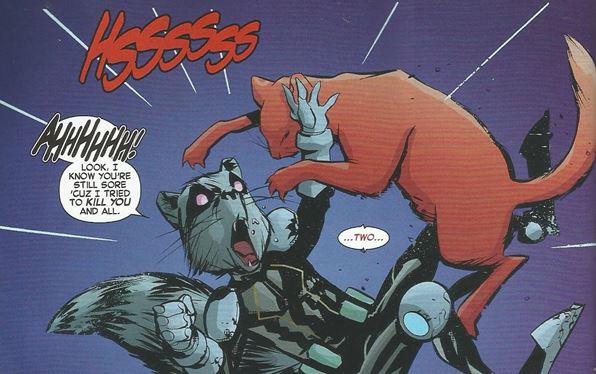 Now when Rocket sees Chewie, he goes manic trying to kill the not so innocent cat claiming it is indeed a Flerken. Captain Marvel tries to stop him but as it turns out, Chewie is, in fact, a tentacle sprouting fierce Flerken.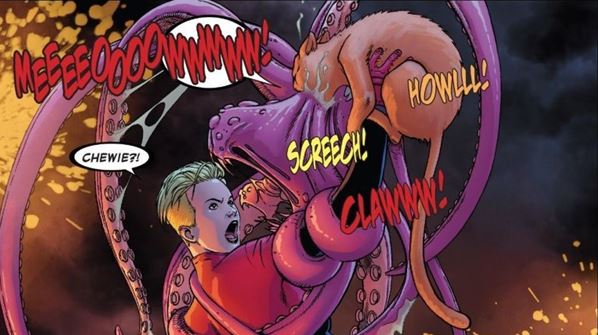 So, with the comic book reference, Goose could, in fact, turn out to be a Flerken. We see Nick Fury playing with little Goose, but what if this is the way that he loses his eye? Trying to play with the cat, he accidentally gets stabbed with the tentacle bearing Flerken! This could be a possibility and we should not rule it out completely.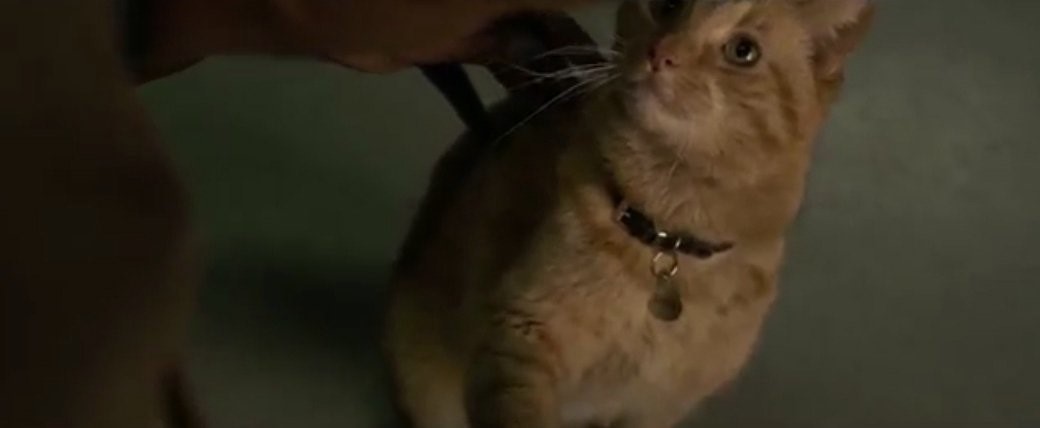 This scene would be rather funny than intense, so let's hope that it does happen and surprise as many people in the theatres. Apart from all these posters, we also have a new image of Captain Marvel in her Kree Suit, Helmet and the Mohawk. Marvel has surely nailed this look of Captain Marvel. Here: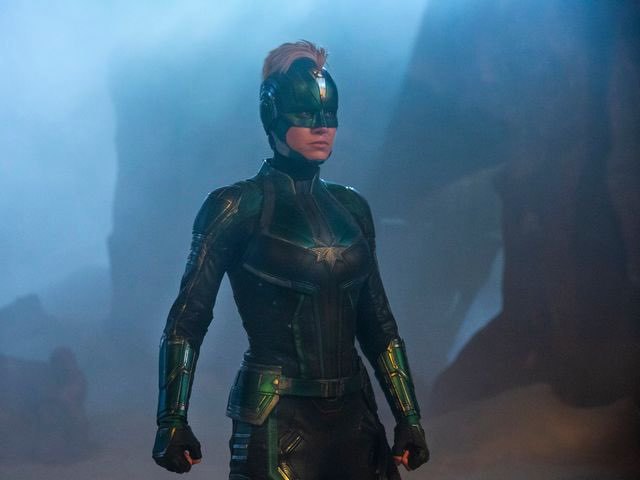 Captain Marvel stars Academy Award winner Brie Larson (Carol Danvers/Captain Marvel), Samuel L. Jackson (Nick Fury), Ben Mendelsohn, Djimon Hounsou (Korath), Lee Pace (Ronan), Lashana Lynch, Gemma Chan (Minn-Erva), Algenis Perez Soto, Rune Temte, McKenna Grace, Kenneth Mitchell (Joseph Danvers), with Clark Gregg (Phil Coulson), and Jude Law.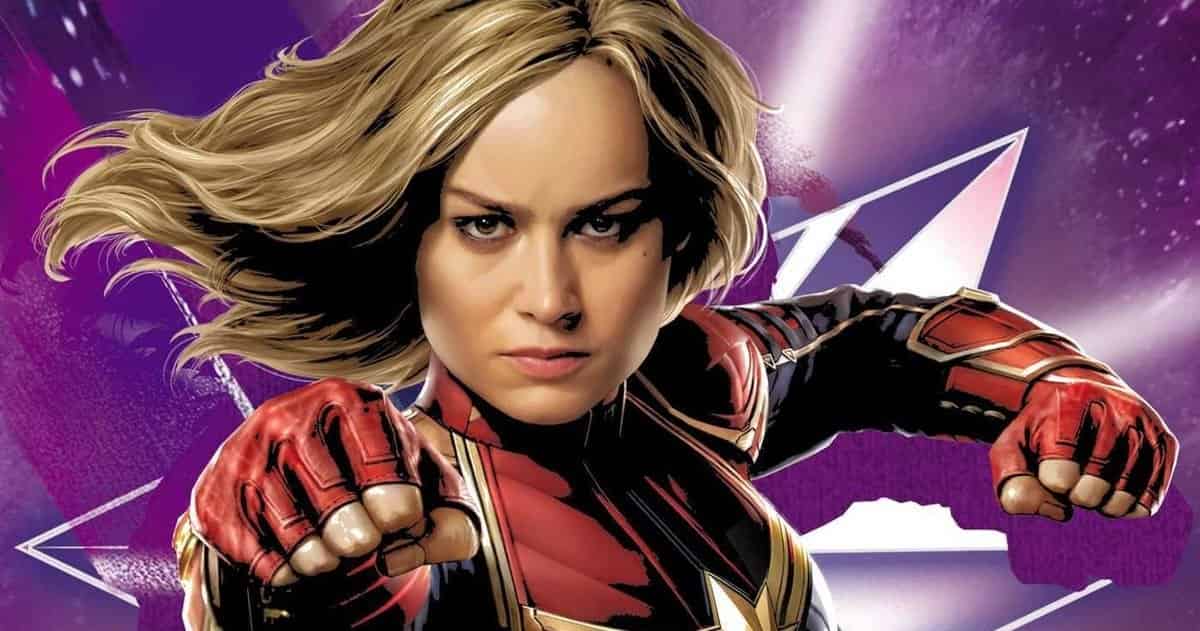 It comes out on March 8, 2019, and here's the official Synopsis:
"The story follows Carol Danvers as she becomes one of the universe's most powerful heroes when Earth is caught in the middle of a galactic war between two alien races," the synopsis reads. "Set in the 1990s, Captain Marvel is an all-new adventure from a previously unseen period in the history of the Marvel Cinematic Universe."