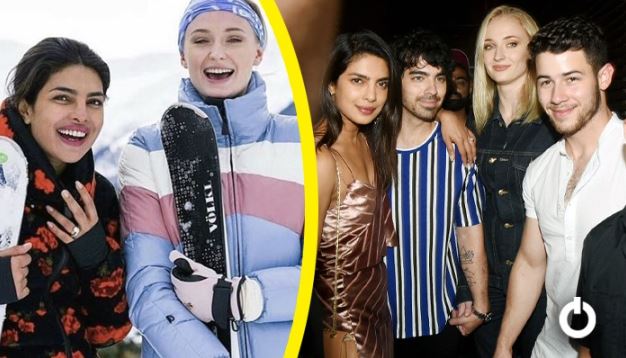 "Birds of the same feather flock together". This caption strongly applies to a celebrity's life where one mostly marries and befriends someone from his/her industry. They have better chemistry and bond with one another than with an outsider from a different background. Their worlds are widely different from ours. They definitely have more things in common to talk about- social life, work, industry, etc. We know a lot of celebs who married their coworkers or someone from within Hollywood. But today we are going to share the names of Hollywood couples who go on fancy and lavish trips together. Here are the celebrity couples who have been on vacations together.
 1. John Krasinsky-Emily Blunt and Jimmy Kimmel-Molly McNearney and Jennifer Anniston-Justin Theroux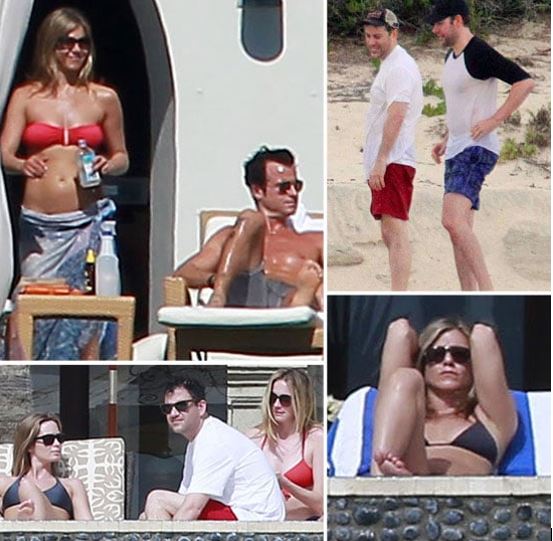 Actors John and Emily, and TV host Jimmy Kimmel and his wife, Molly have been great friends for ages. They used to live in the same neighborhood where they built beautiful and hilarious memories together. Fans have also heard of the hilarious pranks that they played on each other on Jimmy Kimmel's late-night talk show. These two couples along with the former couple, Jennifer and Justin, went to Cabo San Lucas back in 2012.
 2. Blake Lively- Ryan Reynolds and Taylor Swift-Tom Hiddleston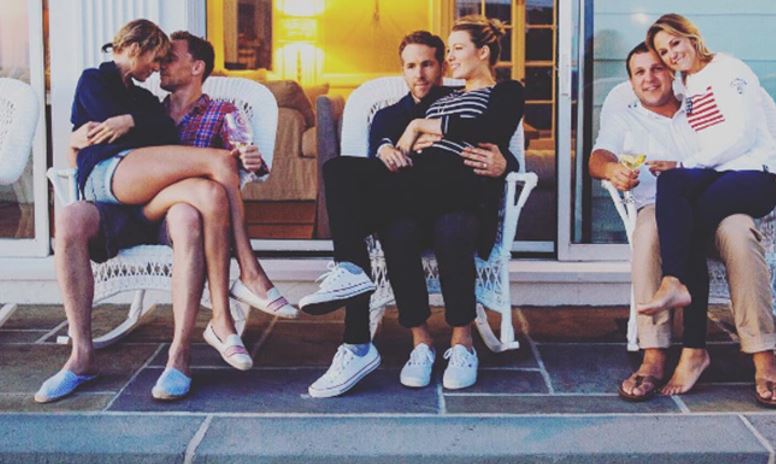 Everyone who follows Blake and Taylor is well aware of their strong bond. The two divas are often spotted going on trips and attending Thanksgiving and Halloween parties together. Back when Taylor was dating the MCU star, Tom Hiddleston, the couple was seen chilling with Blake and her husband Ryan (also an MCU star now) during the 4th of July celebrations on Rhode Island. But what broke the internet was something else- Ryan's clueless expression of a man who has seen things that he can't unsee.
 3. Justin Timberlake-Jessica Biel and Jimmy Fallon- Nancy Juvonen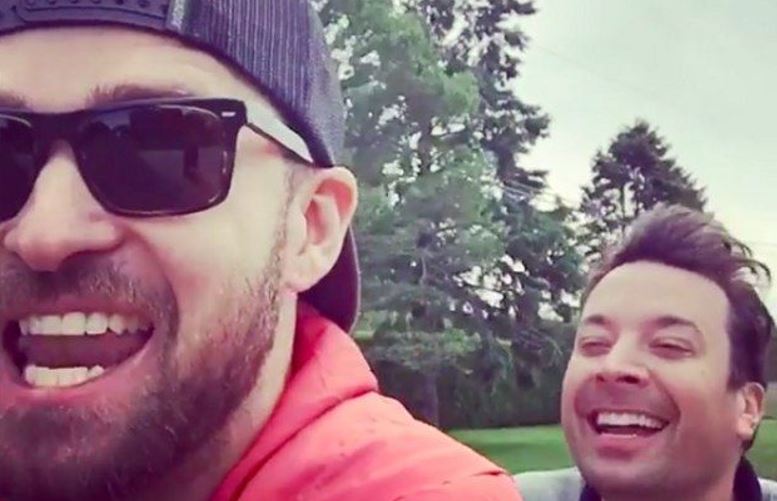 It must be pretty easy for Jimmy Fallon to make friends in Hollywood for his charming and witty personality and his talk-show. He surely shares a great bond with Justin Timberlake as their families are often spotted hanging out and going on trips together.
 4. Miley Cyrus-Liam Hemsworth and Chris Hemsworth-Elsa Pataky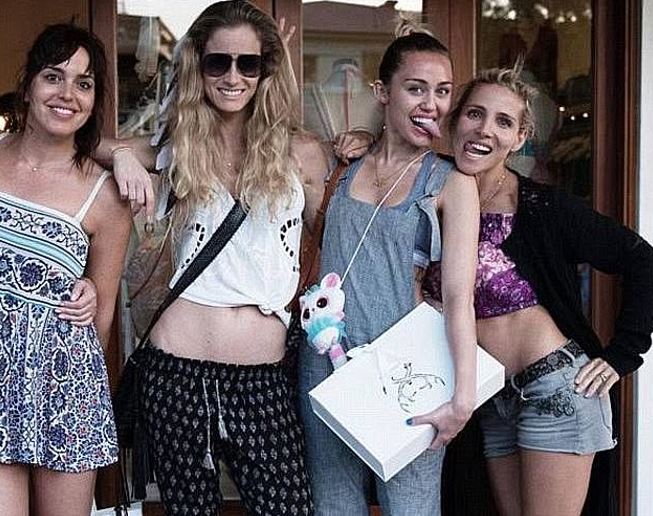 The stunning brothers from Australia, Chris, Liam, and Luke Hemsworth are pretty close-knit. They still prioritize their families and therefore decided to go on a trip together during 2019 New Year's Eve to Montana. These brothers were also joined by their wives and former partners-Elsa Pataky and Miley Cyrus.
 5. George Clooney-Amal Clooney and Cindy Crawford-Rande Gerber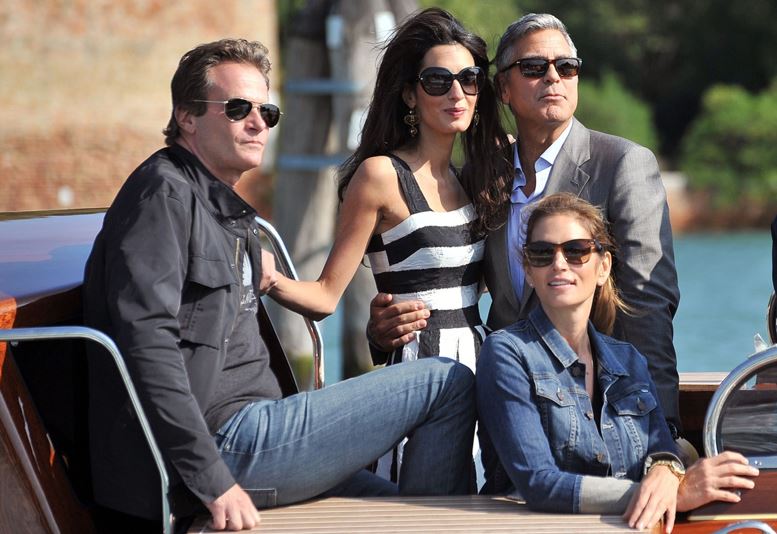 We can imagine what these elite couples' vacation must look like with private jets, yachts, luxurious spas, and fancy restaurants. Along with enjoying such deluxe holidays, they clearly seem to prefer each other's company.
 6. Priyanka Chopra- Nick Jonas and Sophie Turner- Joe Jonas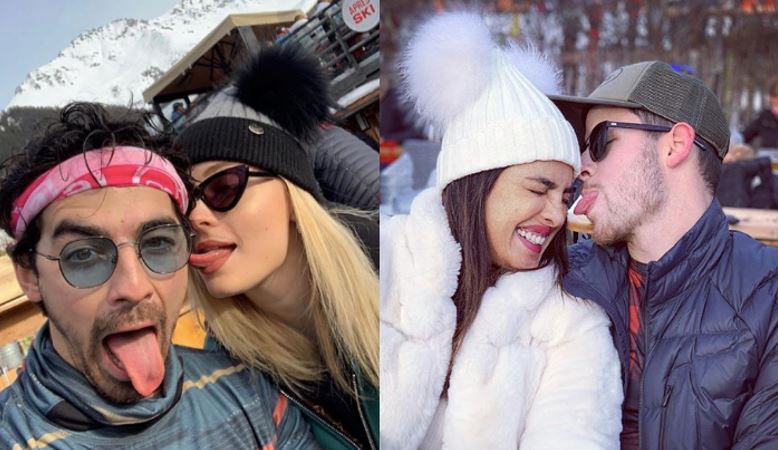 Jonas is a family of famous people who are married to famous people. Whenever the brothers reunite or plan a vacation, fans can expect their Instagram feed to get spammed with star-studded pics. That's what happened when the-then newly married couple, Priyanka Chopra and Nick Jonas went to Switzerland with Sophie Turner and Joe Jonas.
 7. Bradley Cooper- Irina Shayk and Allison Williams- Ricky Van Veen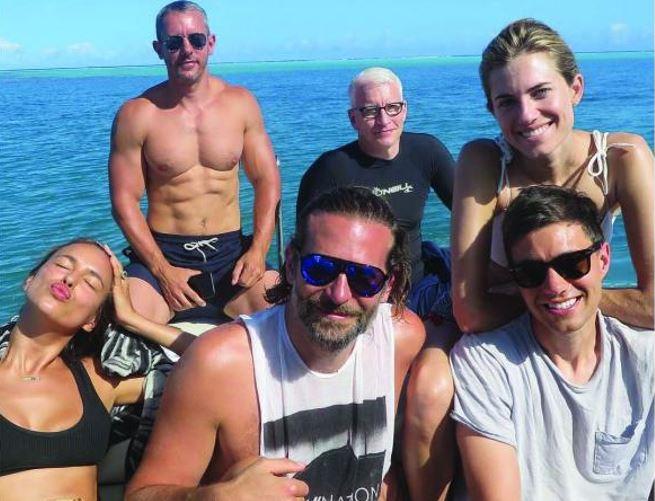 The megastar Bradley and his then serious partner Irina gave us doubling-dating goals by taking pictures with Allison and Ricky from Tahiti in 2017. The trip must have been a blast as the group was also joined by more members like Diane von Furstenberg, Andy Cohen, Anderson Cooper, and Benjamin Maisani.
 8. Kardashians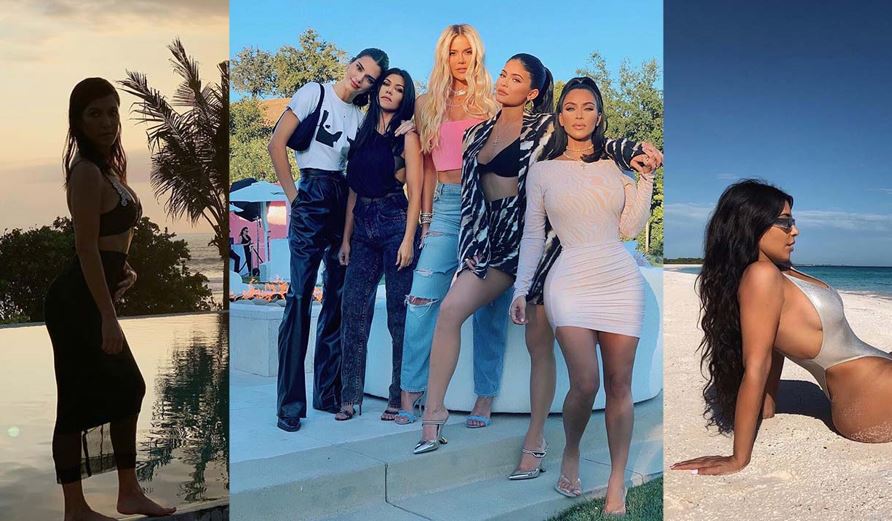 The Kardashians have a huge world of their own with glamorous siblings and their famous partners. This royal family of billionaire members is often seeing taking a break from their glamorous work and going on a glamorous vacation.
 9. Elton John- David Furnish and Neil Patrick Harris- David Burtka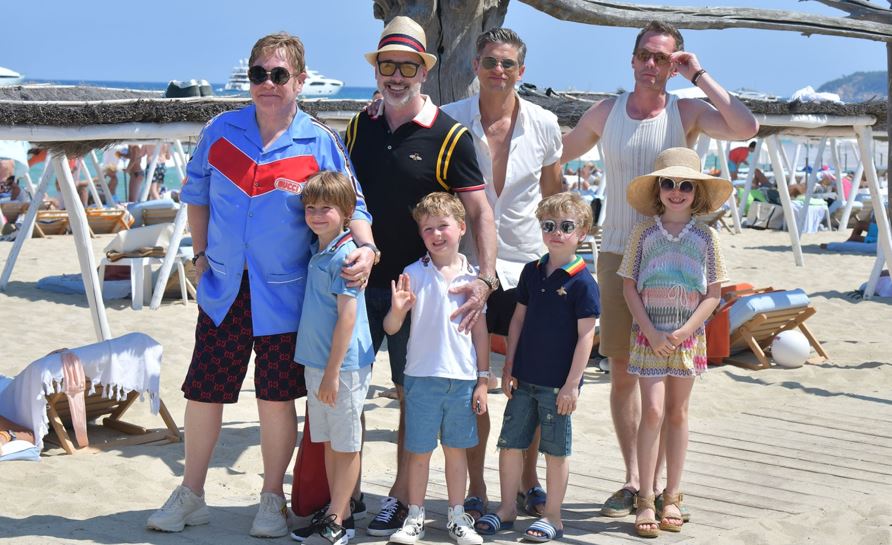 The legendary singer, Elton John and his husband David love to spend time with the stunning couple, Neil and David. Not just the grownups, even their kids get along pretty well. The two families are so close that they went on a trip to St. Tropez. In fact, they have been friends since their kids were infants.
 10. Sacha Baron Cohen- Isla Fisher and Matthew McConaughey- Camila Alves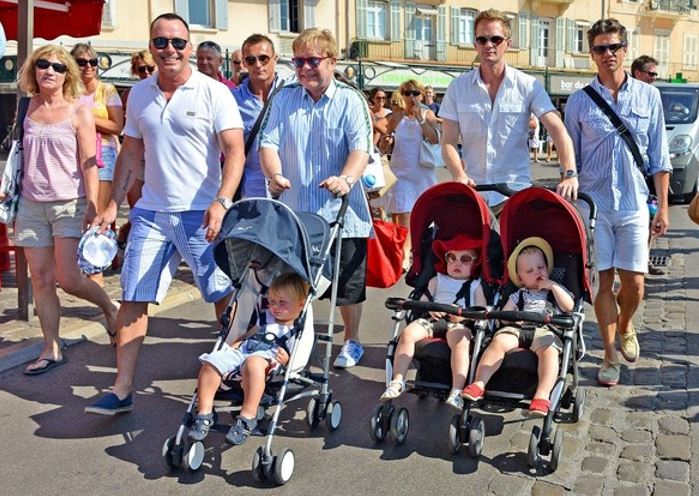 Fans are used to seeing Hollywood celebs partying and hanging out together. But they were still surprised to see a star-studded group of Matthew McConaughey and his wife Camila and Sacha and Isla traveling to France. Things got more exciting as these couples were accompanied by Chris Rock, Madonna, Woody Harrelson, and Lars Ulrich.