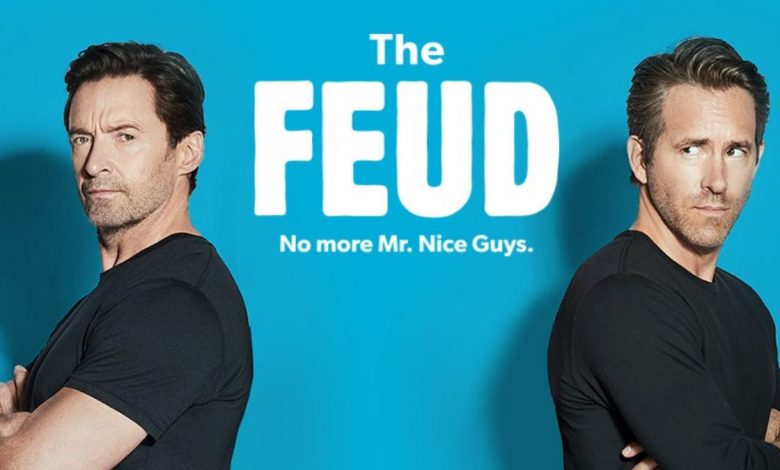 Another day, another moment to rejoice the funny banter between Hugh Jackman & Ryan Reynolds. These two individuals don't leave a single chance at pulling each other's leg! They do exactly what young siblings do to each other. It isn't just a marketing tool that they follow. Sometimes it's not even scripted, as they do it out of their sheer wits and will. Obviously, they make great money off of it. Whatever it is, we absolutely love it. And now, they're actually using the feud for charity purposes, which is amazing. The most recent moment of the feud came with the promotion of the charities that they've been running has partnered with the retail chain called Sam's Club.
Recently, they announced their charities, the "Laughing Man Foundation" (Jackman's charity to support coffee farmers) and "Sick Kicks Foundation" (Reynolds' charity to help sick children) in an attempt to make a truce.
But as you can see in the above video, that didn't work out. So, here's what happened next:
Hi Tammy! @laughingmanco @AviationGin @VancityReynolds @sickkids @SamsClub #LaughingManFoundation #supportcoffeefarmers pic.twitter.com/6JFhFO3nBz

— Hugh Jackman (@RealHughJackman) November 27, 2020
Jackman promoted his Laughing Man Coffee and the Laughing Man Foundation. And for the buyers of Aviation Gin (Reynolds' Gin company), here's what Jackman had to say: "Stop enabling this [Reynolds] man. He's not your friend, he's not my friend. I'm pretty sure he's nobody's friend. Isn't that right, Ryan's mom?"
Ryan's mum replied: "That's right, Hugh!"
Ryan Reynolds: "How did you get my mom?"
Hugh Jackman replied: "She's staying with me."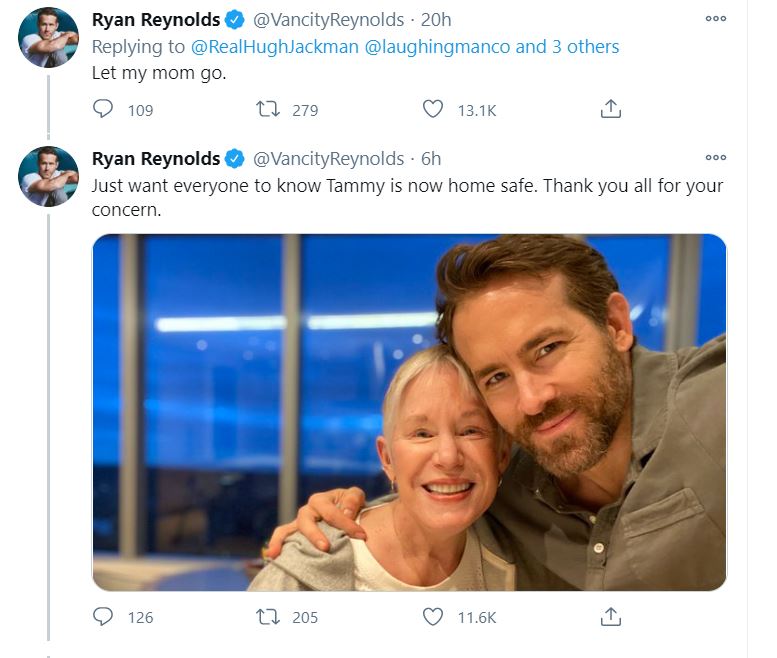 Reynolds continued the joke in the Twitter comments by saying, "Let my mom go." And then he posted an image with his mother, stating that she has safely returned home. Well, all in all, this was a fun segment. Now, let's look forward to what Reynolds does next to promote his Sick Kids Foundation. His next move is going to be really interesting. Aren't you excited?