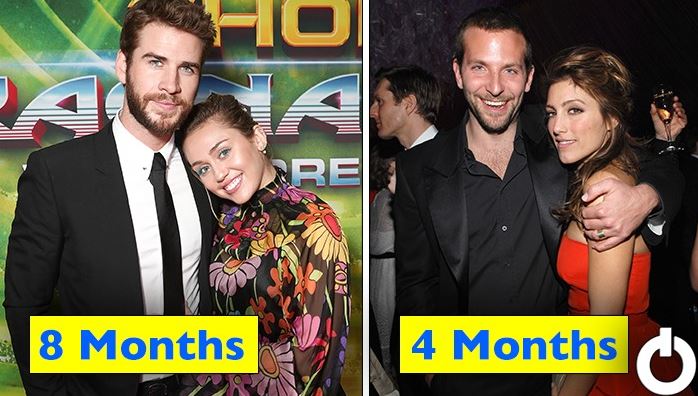 Love is mostly in the reel and not in the air when it comes to Hollywood. We aren't new to celebrity marriages falling apart. Even the most ideal couples have exceeded the benchmark of surprises by ending their 10-25-year-old marriages. Yes, anything can happen in Hollywood! Only 2 out of 5 unions last forever and it is a miracle if a celeb couple falls in that number. But there are couples whose marriages were shockingly way too short for the Hollywood standard. Some of them lasted only for 56 hours. Here are the celebrity marriages that had the shortest lifespan.
 1. Katy Perry and Russell Brand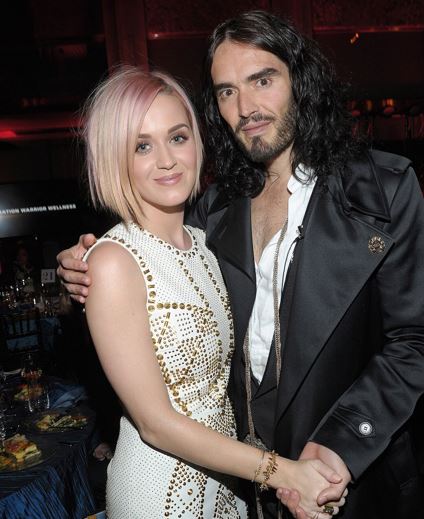 Katy and Russell got to know each other from the VMAs and continued meeting since then. Russell proposed to Katy after 3-months of their relationship and they had their wedding in India. Within 14 months of the marriage, Russell texted Katy that he wanted a divorce from her.
 2. Jennifer Lopez and Chris Judd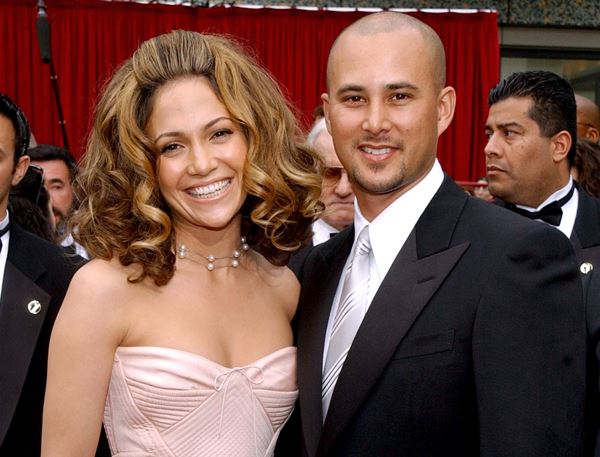 Chris was directing Jennifer's music video "Love Don't Cost A Thing" when they saw each other. It was love at first sight for the two back then. They dated for a year and tied the knot in 2001. That's the year when Jennifer met Ben Affleck on the sets of Gigli. Within a year of their marriage, Lopez and Judd grew distant from each other due to some differences. They parted ways after seven months and Lopez went on to get engaged with Ben Affleck who later left her for Jennifer Garner.
 3. Kim Kardashian and Kris Humphries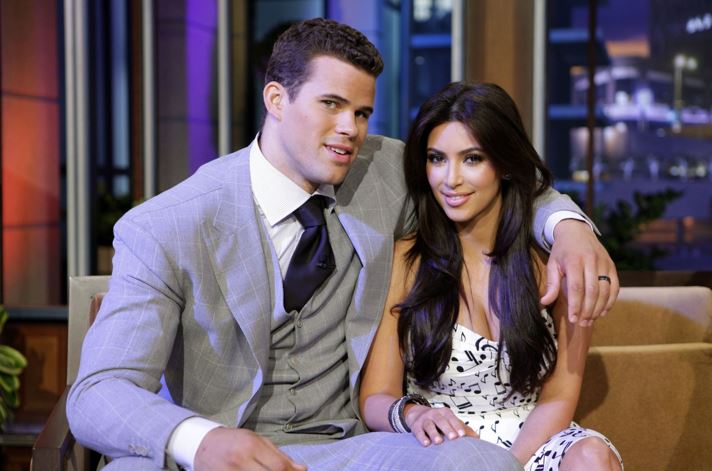 The NBA star, Kris began seeing the reality TV star, Kim in 2010. They were just getting to know each other when they got married within a year of their relationship. Even though Kim was head over heels for Kris, she held the pressure of aging responsible for her marriage. On realizing, they weren't meant to be, the wedding went south after 72 days.
 4. Britney Spears and Jason Alexander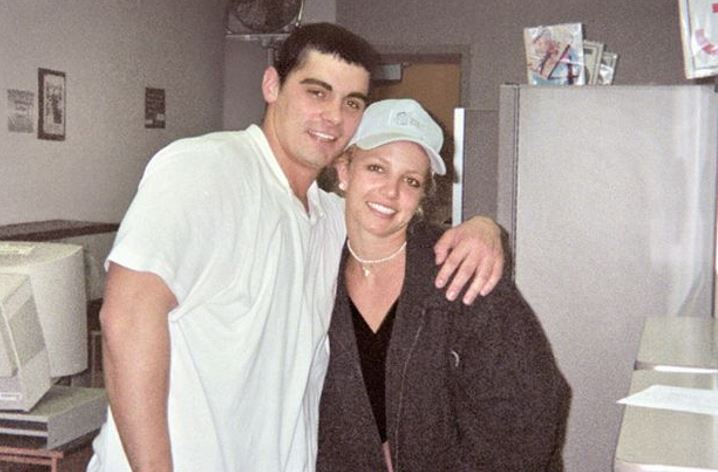 Britney has broken all records by staying for only 55 hours. Britney met Jason when they were kids and got married 10-years later during a wile party in Las Vegas. While Britney's team claimed that the pop star was under influence during the wedding, Jason on the other hand said that he was in love with her. It was immediately annulled but Britney's ex-husband has recently revealed that he still loves her.
 5. Jim Carrey and Lauren Holly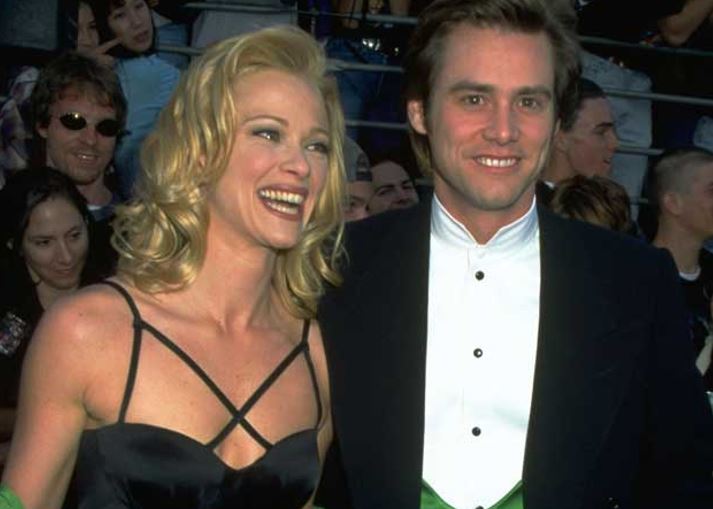 The comedian had managed to woo a lot of women in Hollywood during his prime years. One of them was his Dumb and Dumber costar, Lauren. They dated for several years before finally tied the knot in 1996. Sadly, it didn't last beyond 8-months.
 6. Chad Michael Murray and Sophia Bush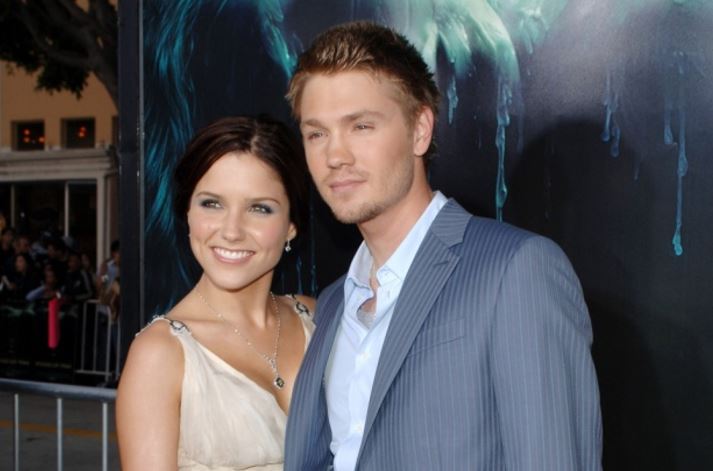 Chad and Sophia seemed like a couple straight out of a romantic story. They played love interests in One Tree Hill and soon fell in love off the screen. They said their vows in 2005 but just after 4-months, Chad reportedly cheated on his new wife with Paris Hilton on the sets of House of Wax. As a result, the couple parted ways after 163 days of their marriage.
 7. Bradley Cooper and Jennifer Esposito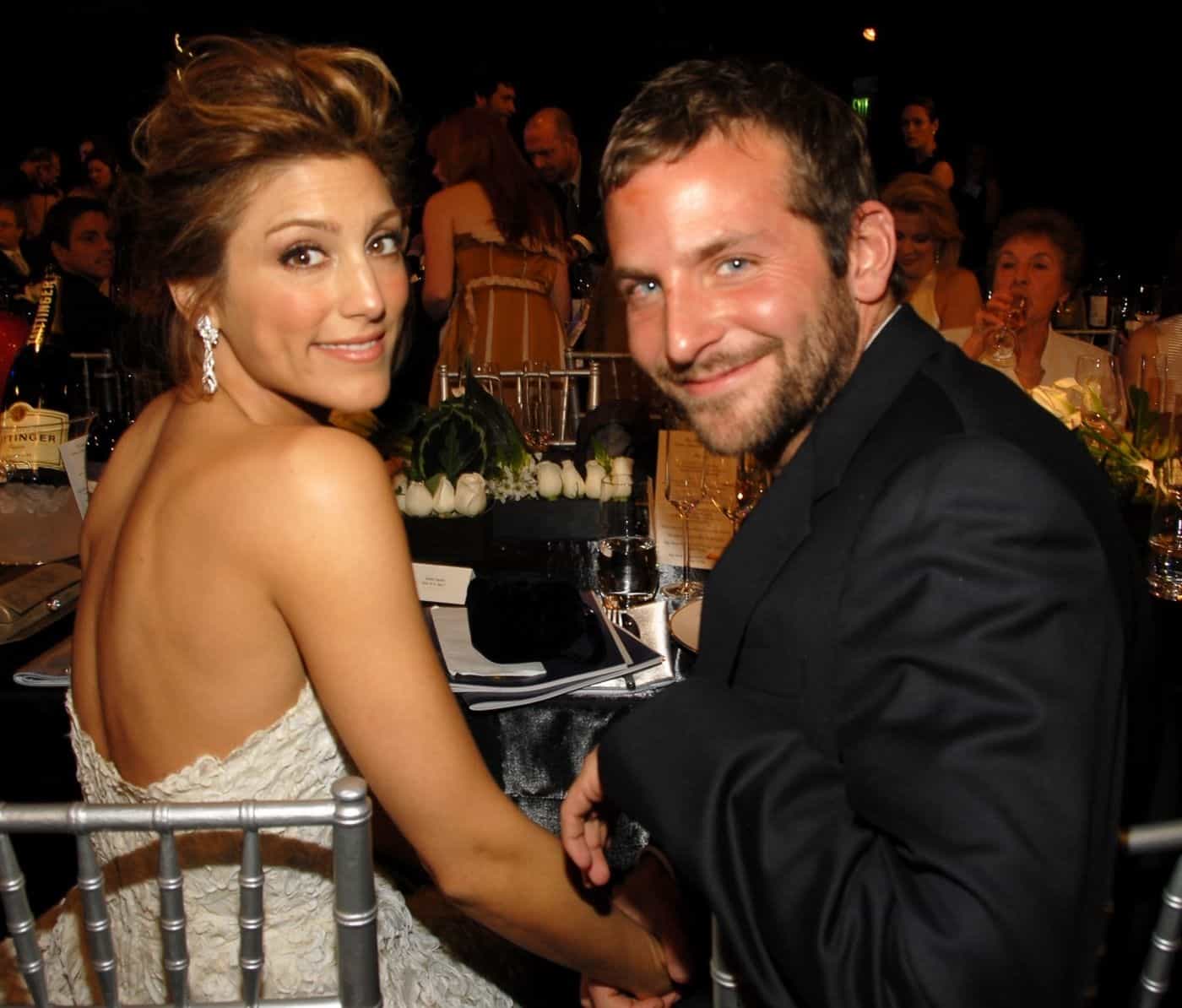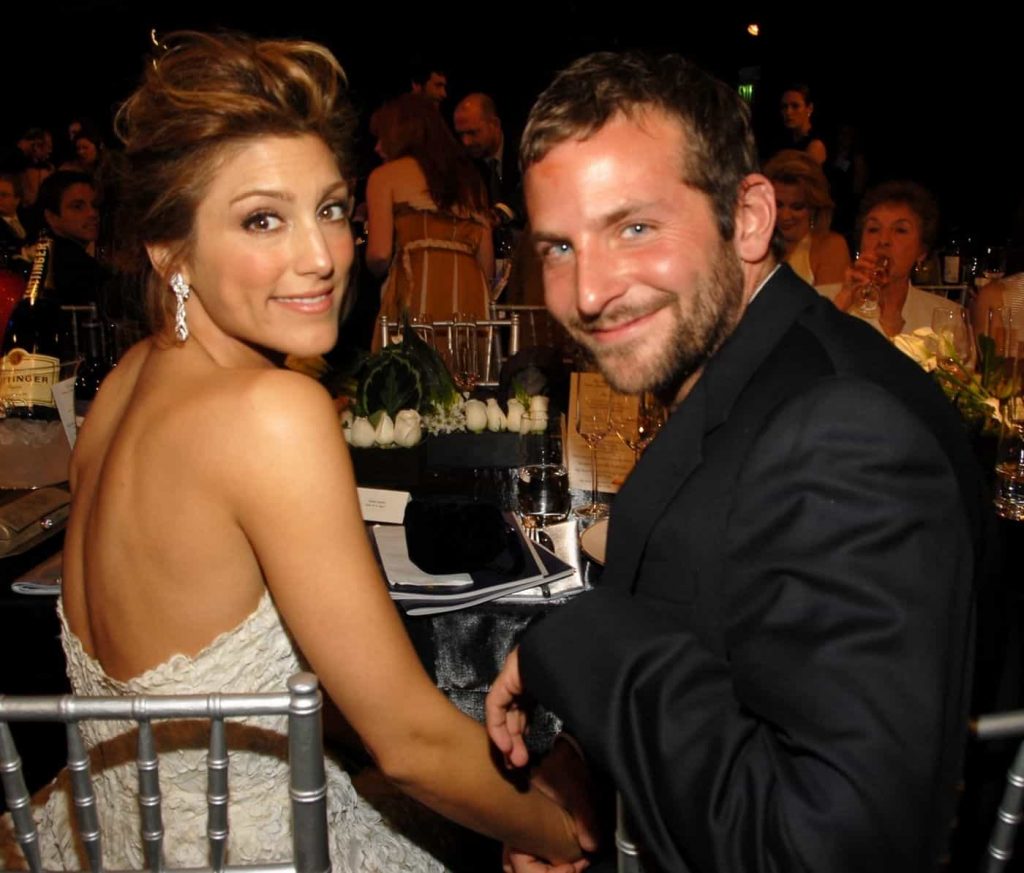 When Bradley and Jennifer were seeing each other in 2006, Jennifer was the more popular actor amongst the two. They got engaged in 2006 and eventually walked down the aisle. But the actress described her time with Bradley as toxic and claimed that she suffered panic attacks and sinus during that period. Slowly, they grew distant emotionally which ultimately drove them to get a divorce after 4-months.
 8. Eminem and Kim Mathers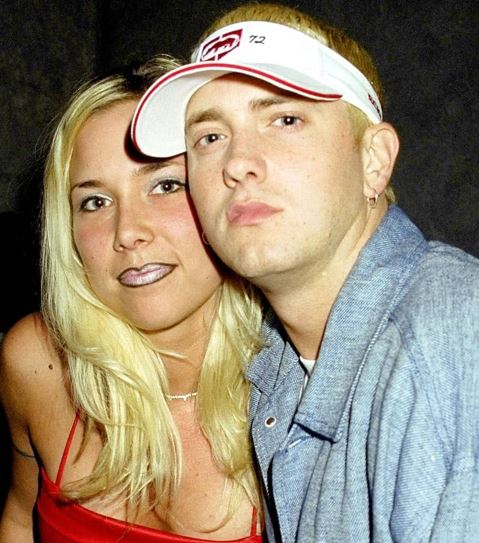 Eminem and Kim had a troubled love affair for many years. They were in an on-and-off relationship when they welcomed their daughter in 1995. They tied the knot in 1999 and filed for divorce in 2001. The couple got remarried in 2006, only to get divorced again after 3 months.
 9. Johnny Depp and Amber Heard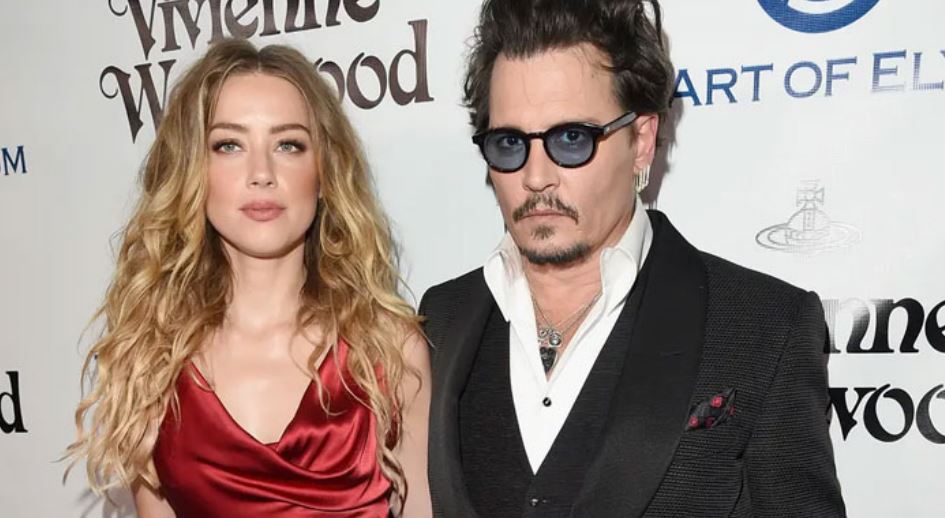 The most controversial marriage of this century so far belongs to Depp and Heard. The Pirates of the Caribbean actor met Amber Heard in 2009 on the sets of The Rum Diary. Smitten by Amber, Johnny went out with her for some years before getting hitched in 2015. But after 15-months, Amber filed for divorce, accusing Depp of domestic violence. Their divorce has lately called a lot of media attention due to the accusations the former partners have thrown at each other. Johnny Depp, on the other hand, has denied her charges and alleged that Amber was physically violent with him and cheated on him during their marriage.
 10. Miley Cyrus and Liam Hemsworth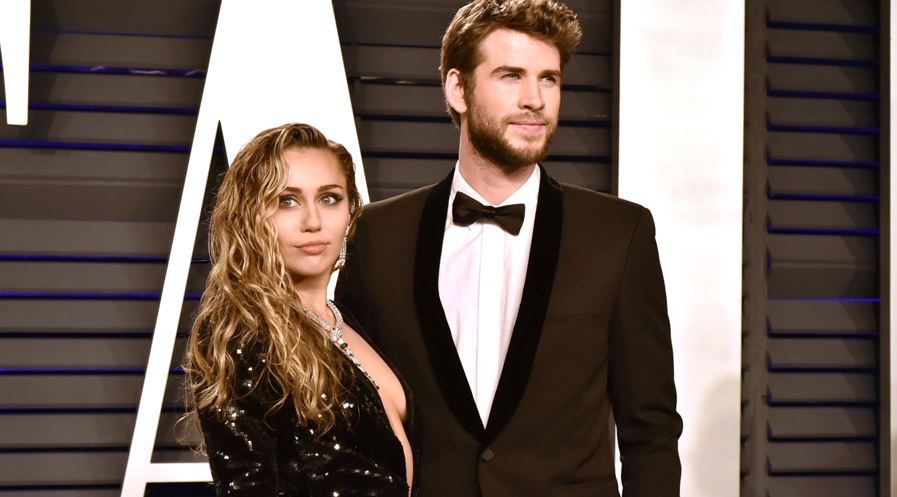 What exactly happened between Miley and Liam is still beyond our understanding. They started dating while they were teens and had an on-and-off relationship for several years. As they patched up after a long break, Miley and Liam got hitched In December 2018. However, trouble started to brew after some time and the couple decided to get separated within 8-months.