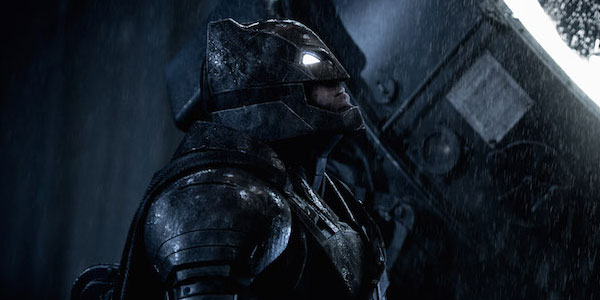 After the release of Batman Vs. Superman, DC fans finally warmed up to Ben Affleck as Batman. Even getting excited to see the actor in the role again for a new solo movie. Affleck announced that he would star, write and direct the new movie causing fans to speculate what the movie would be about. Now new information has spread that indicates a Batman movie will be out a year and a half from now!

During the 25th Annual Goldman Sachs Communacopia Conference, Time Warner CEO Jeff Bewkes said in passing that the Affleck-helmed movie will be out in eighteen months. It was previously assumed that the solo B-man movie would take the October 2018 date that is currently up for grabs on Warner Bros.' release slate.
''Ben announced a Batman movie [that] he's going to direct, star, write for – I think it's a year and a half out. So, the strategy worked.''

Bewkes also talked a bit of Affleck's success with fans in Batman Vs. Superman:
"The reboot of Batman with Ben Affleck was a big success. He's going to be EP on Justice League and that's helpful to that team."
This little tidbit may be a relief for fans as the wait for the new solo movie would be much sooner than later. Affleck had previously shown a small clip of Deathstroke on his Twitter account last month which caused extreme excitement and speculation from fans and media. The post lead to the announcement of the mercenary being the super villain for the B-man movie. Joe Manganiello is set to play the part of Deathstroke.
Ben Affleck has won acclaim over the years for his directing. But would he be able to fill the gigantic imprint that Christopher Nolan's Dark Knight series left is another question? The Dark Knight trilogy has been considered the best Batman movies ever made.