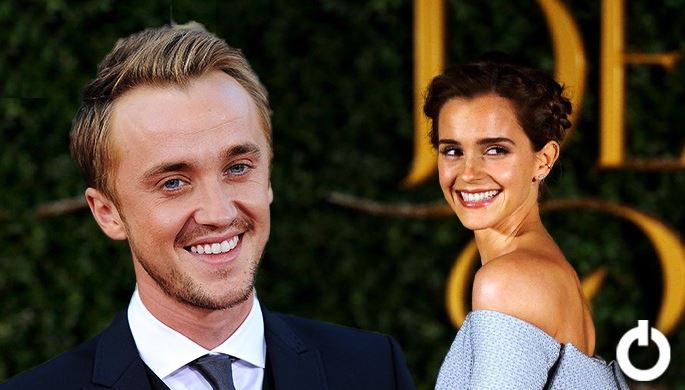 Celebs Rejected By Other Celebs:
Do you think only common people like us get rejected? Even celebrities with 6-pack abs and beautiful smiles get turned down. Brace yourselves because some names are too shocking to digest. Who said fame, money, and good looks can land you up with your crush? In fact, the same fame cost them their privacy and revealed their heartbreaks to the world. From stars like Emma Watson and Taylor Swift to heartthrobs like Justin Bieber, everyone knows what rejection feels like. Here are 10 Famous actors who got rejected by other celebs.
 1. Justin Bieber and Jennifer Lawrence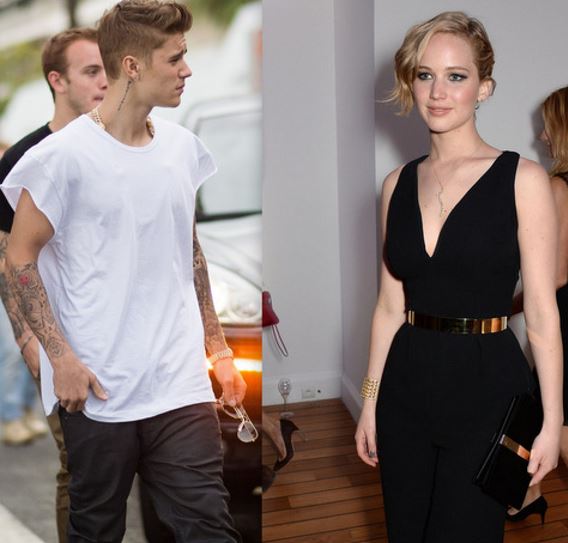 The charming and optimistic personality of the Hunger Games star had caught Justin's eye. Bieber, who is now happily married to Hailey had wished to "bae" Lawrence a few years back. According to reports, he found her "unbelievably cute". But when the Oscar winner was asked if she was interested in Justin, she said "I am going to say a hard NO". Ouch!
 2. Taylor Swift and Bradley Cooper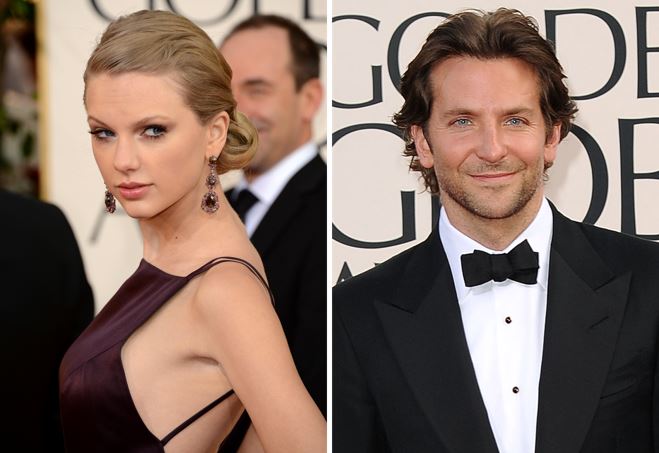 Taylor is quite famous for songs and her spiteful breakups. In fact, most of her songs are reportedly dedicated to her exes and fans love to play the 'guess who' game. Even Bradley Cooper would have almost been a part of her breakup songs (assuming they'd break up) since Taylor had a major crush on him. But Cooper wasn't interested to be her muse or her date.
 3. Donald Trump and Salma Hayek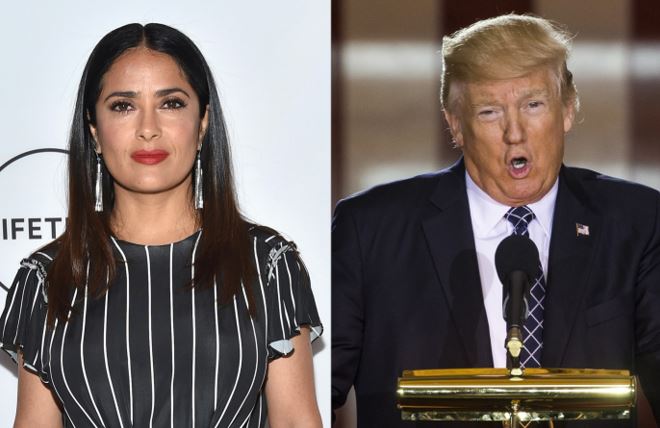 This during the 1990s when Donald Trump had asked for Salma Hayek and her then boyfriend's number at an event. In spite of meeting her bae at the event, Trump allegedly asked her out over the phone. And as you know how well the former President of the United States takes rejection, he kept insisting her despite her rejections.
 4. James McVey and Sophie Turner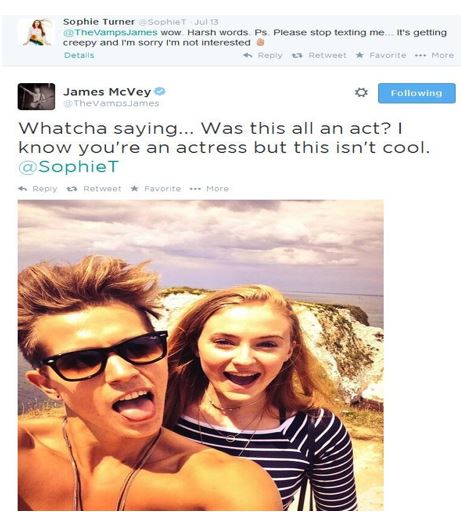 When the Game of Thrones star, Sophie apologized to her fans for being "uninteresting" on Twitter, singer James McVey jumped on to the opportunity and accused her of being uninteresting even in real life. Well, it was a bit shocking since the two were seen together many times before. To this Sophie savagely wrote "wow.. Harsh words. Ps. Please stop texting me… It's getting creepy and I'm sorry I'm not interested."
 5. Leonardo DiCaprio and Cara Delevinge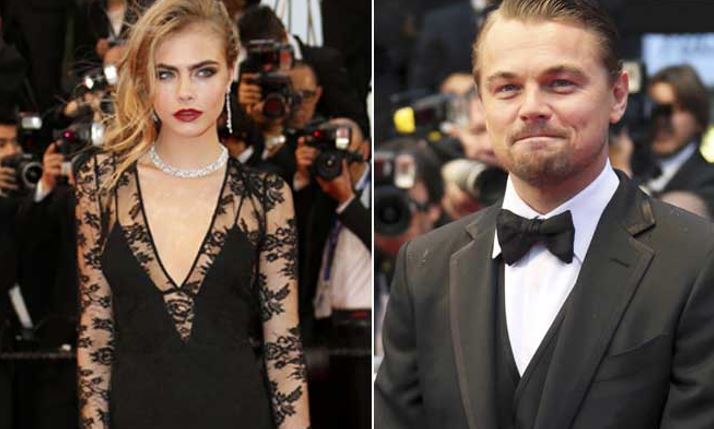 Who can dare to turn down the Hollywood titan, Leonardo? The answer is Cara! The Victoria's Secret model obviously fits Leo's "type" whose exes have mostly been tall and blonde. So, Leo couldn't take his eyes off her during the Cannes and allegedly invited her to a party at his suite. However, sources reveal that Cara found him too straightforward and old and decided to turn down the tempting offer.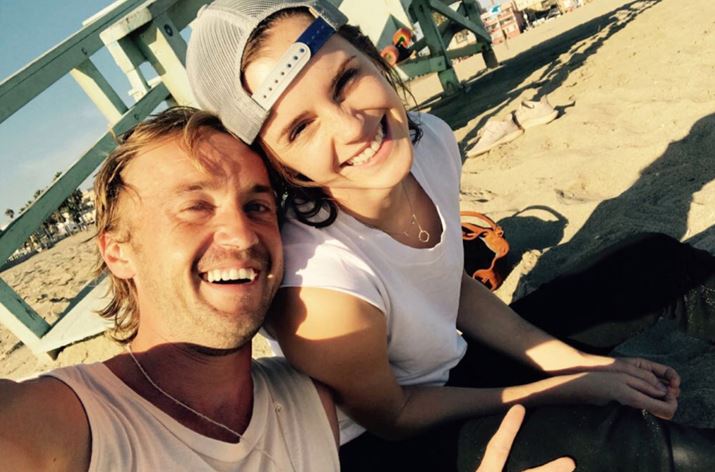 Hermione and Draco may have loathed each other at Hogwarts. In fact, Hermione even punched him to crush his ego. But in real life, Emma Watson was smitten by Tom Felton. We can't blame her because Felton was indeed quite a heartthrob during his teen days. Sadly, Tom only saw Emma as his sister and popping her heart like a balloon. Only if she had a 'love potion'! How can someone reject Emma?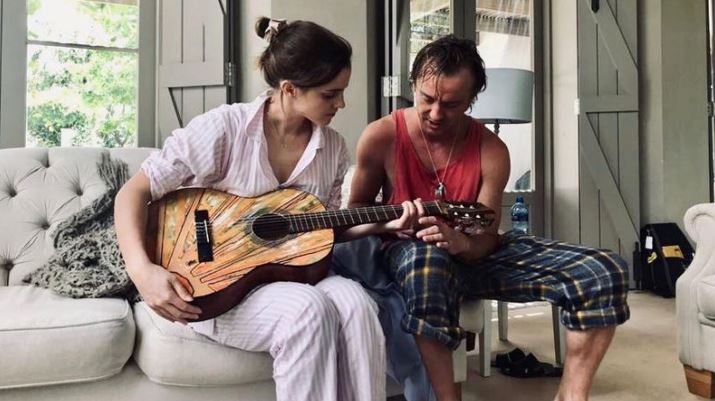 However, their dating rumors started to float after a few years since the actors were seen hanging out a lot.
 7. Drake And Nicki Minaj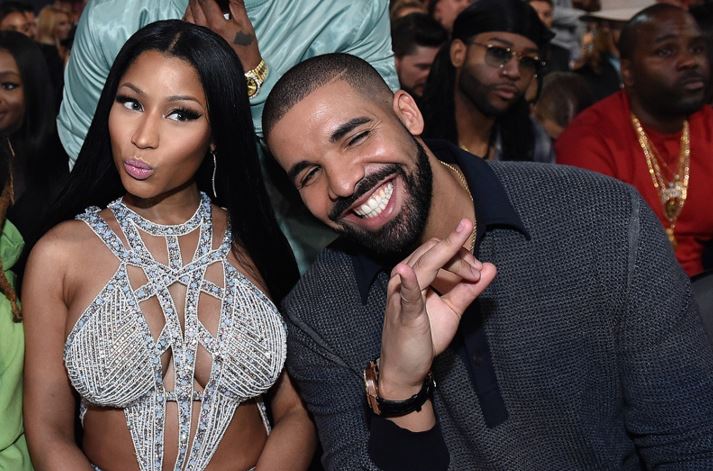 Nicki and Drake had once gone out together to grab food. However, while Nicki thought they were just going for the meal, Drake saw it as a date. As they returned home, Nicki took the food inside, thanked Drake, and literally slammed the door on his face. Well, she has her priorities set.
 8. Harry Styles and Lindsay Lohan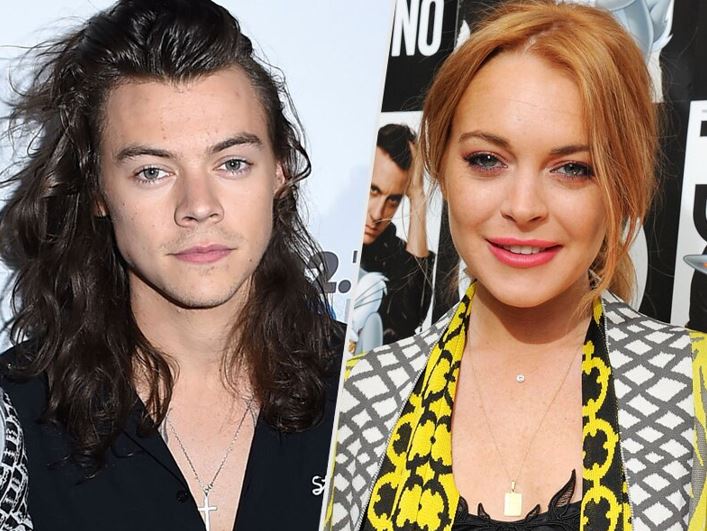 Lindsay's career in Hollywood shot up like a rocket in her early years. But the Mean Girls star couldn't hold on to that fame and money for long even as many opportunities knocked at her door. Another opportunity had once knocked on her door but she missed it. Harry Styles was staying at the same hotel as Lindsay but when the singer showed up, Lindsay turned him down.
 9. Aziz Ansari and Blake Lively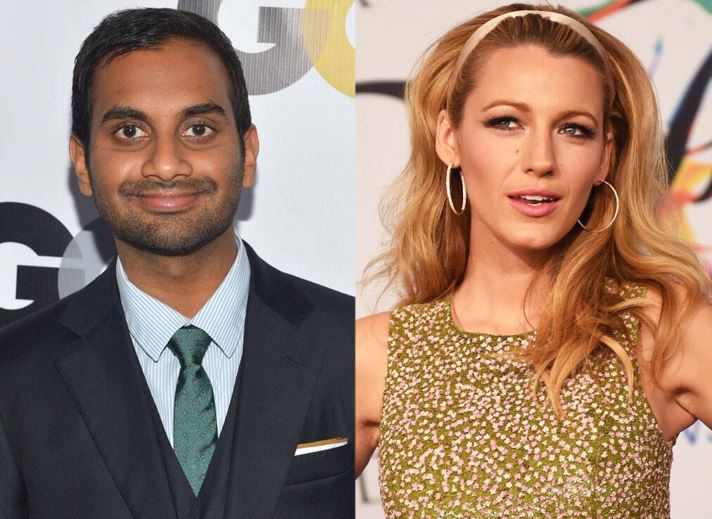 Blake and Ryan Reynolds are one of the perfect soulmates we have ever seen in Hollywood. Both are super attractive and have great sense of humor. Their wit and craziness make them perfect for each other. But there was another witty celebrity who was interested in Blake a few years ago. Actor, director, and famous comedian, Aziz Ansari had left a thread of messages to Blake in 2011. But the actress didn't reply even once, let alone rejecting him. Would you prefer being ghosted or rejected by your crush?
 10. Aaron Carter and Hilary Duff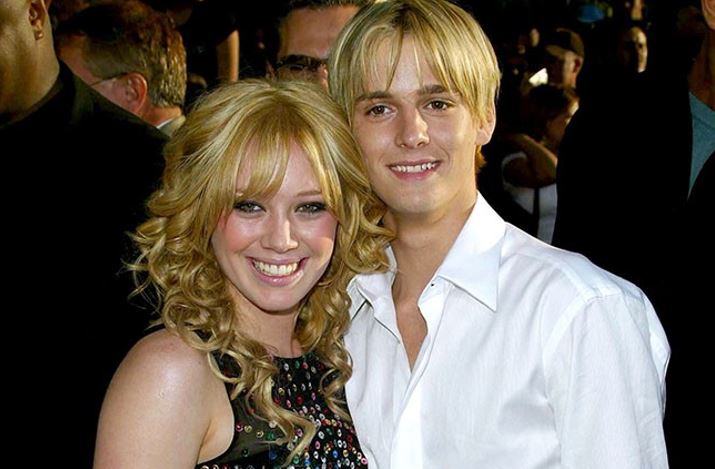 Hilary was a teen when she met Aaron on the sets of Lizzie McGuire in 2001. Back then, the former Disney star and the singer began their teen romance which ran till 2003. But after more than a decade when Aaron, brother Backstreet Boys singer Nick Carter, confessed his feelings for Hilary again on Twitter, the actress said "It was so many years ago. I literally haven't seen him in…so, it's uncomfortable."