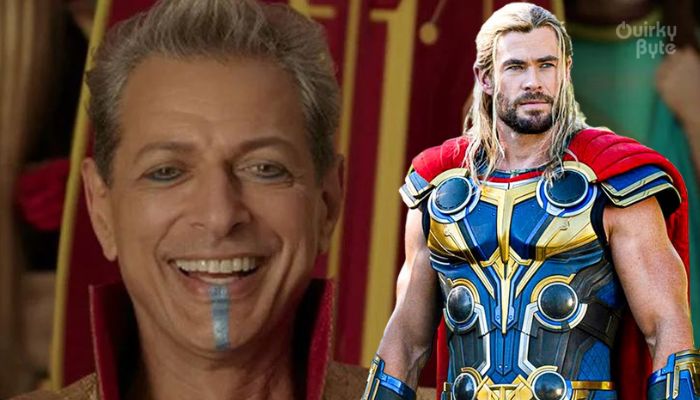 Thor: Love and Thunder is less than a month away and we're excited coz it's filled with tons of characters. There are the two Thors, Valkyrie, Korg, Miek, Lady Sif, Gorr, Zeus, the Guardians, and maybe a few other Olympian Gods. But will the Grandmaster also appear in the movie? Well, we've got word that he will have a presence in Love and Thunder and it comes from Jeff Goldblum himself.
How The Grandmaster Will Appear in Thor 4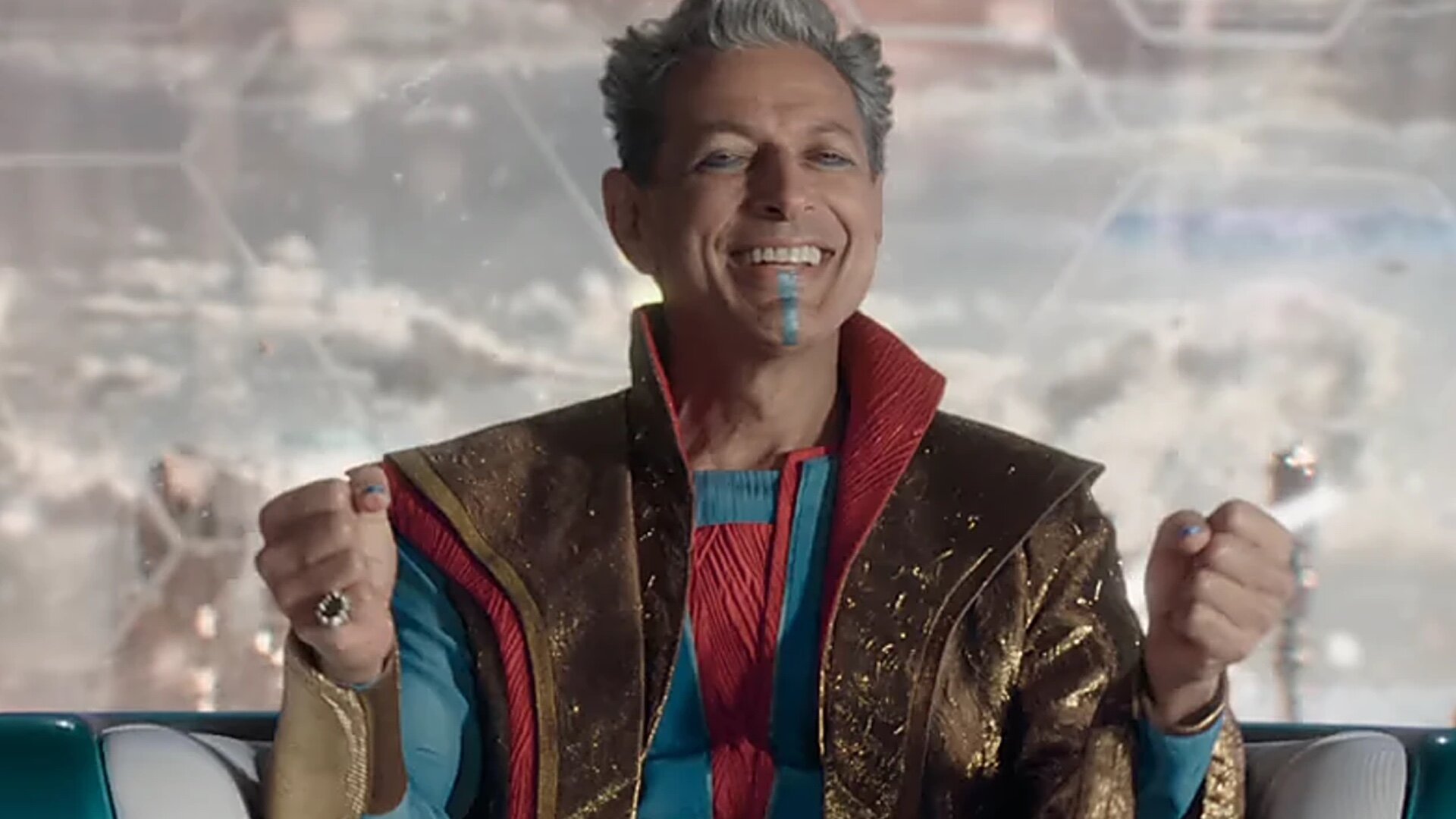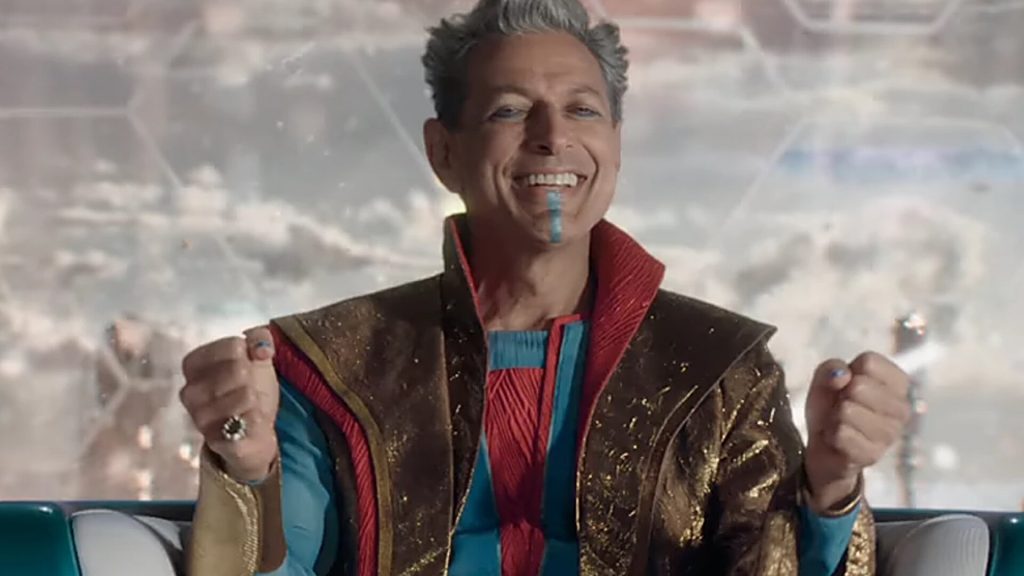 In a recent interview with Esquire, Goldblum was asked whether he will reprise his role from Thor: Ragnarok in Love and Thunder as well. And here's what he had to say:
"Am I going to be in Love and Thunder? The truth is, and I can say it now because the trailer has come out, I appear in it. It's my most challenging role to date, and I believe my highest accomplishment. I'm not seen, visually. You never see me. And you don't hear me. Nor am I referred to, I believe, in any scene. I am sensed, only vibrationally. It's up to the viewer to pick up on that… But you will feel something. And that will be me."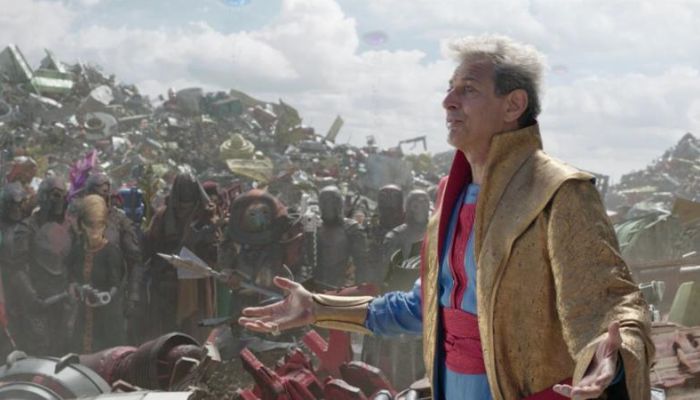 Well, that's a pretty cool way to say no, I am not in the movie. Ever since the Grandmaster was left stranded on Sakaar, we've wanted to see him return and maybe reunite with his brother, the Collector. It was expected to happen in Endgame, but clearly, there was no space for this reunion in the film. It's quite possible that the Collector may not be alive as well. But I personally wish that he is.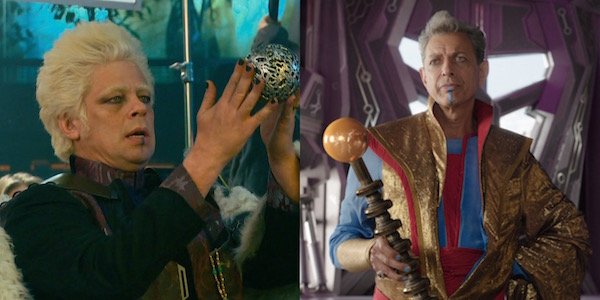 Will we get to see the reunion of the Grandmaster and the Collector? If yes, then when will it happen? Let us know in the comments.
Follow us on Facebook, Instagram & Twitter for more content.
Also Watch: