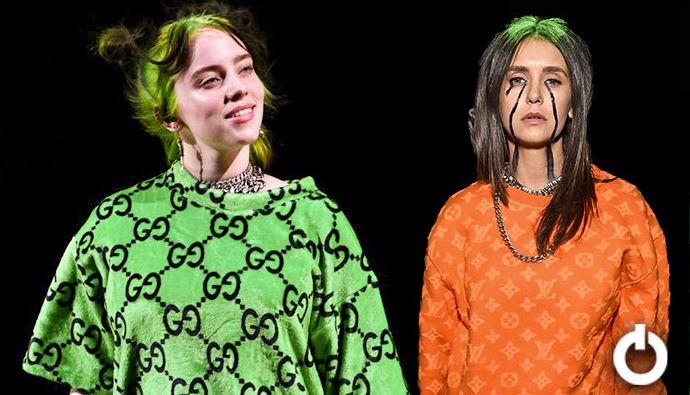 The rules of Halloween have undergone major changes over the years. The costumes are no more confined to cliché scary witches, pretty nurses, cats, and superheroes. Creativity has reached its peak in recent times. Celebs seem to be enjoying this time of the year the most. They invest a great deal of time and ideas to stand out from the rest. Amongst a sea of creative Halloween costumes, our favorites are the celebs transforming into other celebs by adapting their famous and signature style and outfits. Find out the 16 times when celebrities dressed as other famous people during Halloween. Tell us who was the most amusing.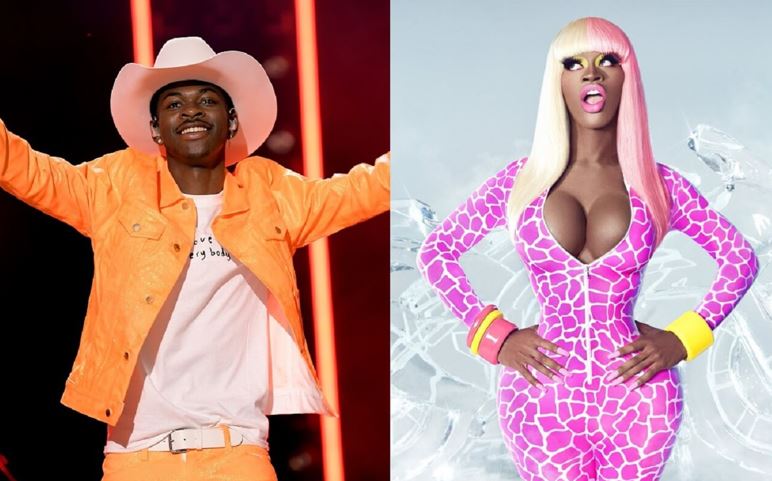 Surely, the person who is imitated takes in a fun stride. No doubt that as this surely reminds us of the time when Howard and Sheldon dressed up as each other.
 1. Jessica Biel as Justin Timberlake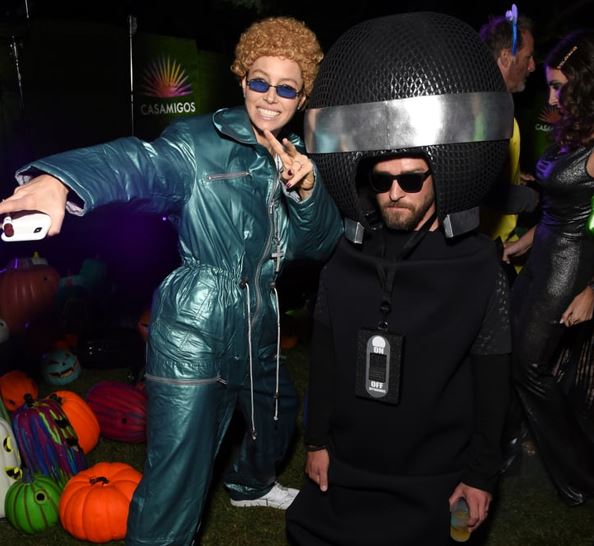 Jessica Biel stole the spotlight by dressing up as her husband, Justin Timberlake at the Casamigos party. It was a major throwback to Justin's NSYNC days and curly hair.
 2. Harry Styles as Elton John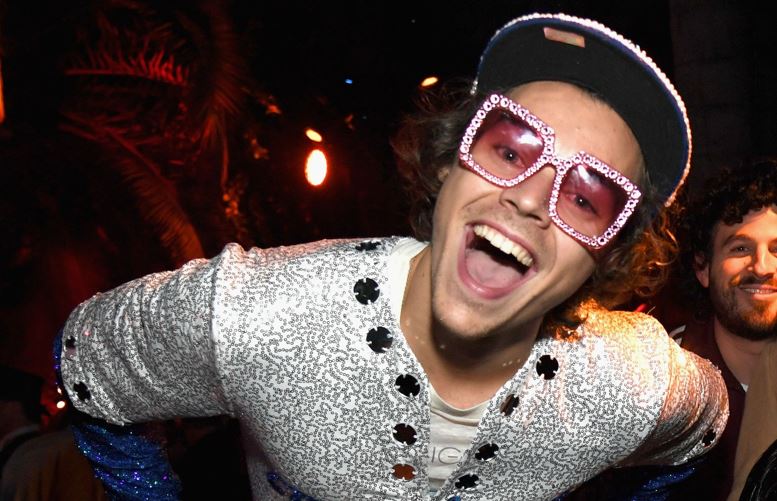 The One Direction singer and the legendary Elton John have known each other personally for years. Elton John was quite thrilled to see Harry in the glittery Dodgers uniform at the Casamigos Halloween party. Elton even shared Harry's picture on Instagram and wrote "Now that's what I call a Halloween costume @harrystyles".
 3. Jennifer Lopez as Madonna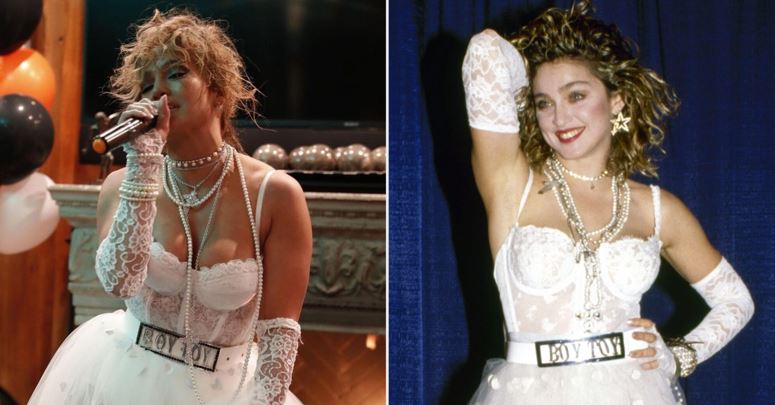 The pop princess dressed up as another pop queen Madonna for Halloween in 2020. The beautiful Jennifer donned Madonna's famous "Like a Virgin" gown. She also remembered to compliment it with the "Boy Toy" belt.
 4. Lisa Rinna as Jennifer Lopez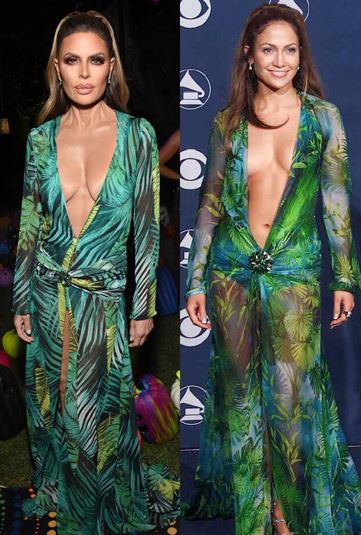 Lisa is popularly known for The Real Housewives of Beverly Hills. The star of the reality show decided to dress up as the music sensation, Jennifer Lopez. She was inspired by the famous green dress of the singer.
 5. Kylie Jenner and Stassi Karanikolaou as Madonna and Britney Spears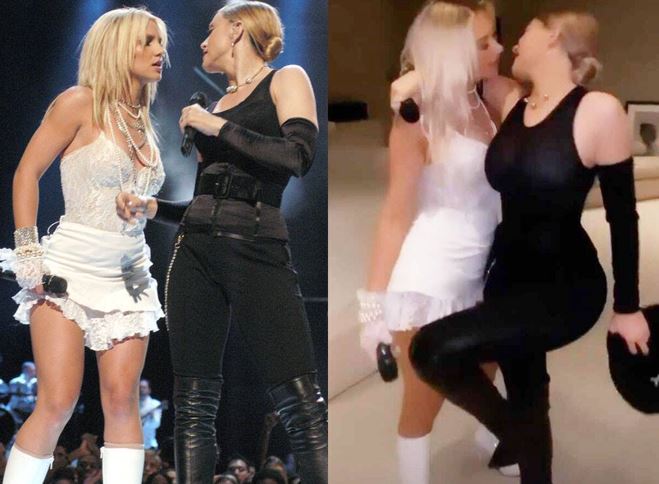 Madonna and Britney Spears had created one of the most historic moments of Hollywood by locking lips at the 2013 MTV VMAs. Kylie and her friend decided to recreate that moment by dressing up as Madonna and Britney and taking pictures in the same pose.
 6. Nina Dobrev as Billie Eilish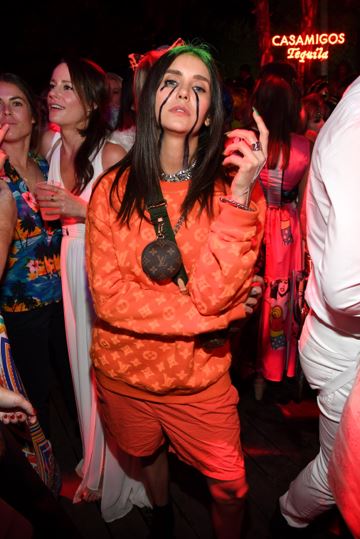 Nina nailed the Casamigos Halloween party with her "Bad Guy" look. She was inspired by Billie Eilish's signature look and tears from the popular song. Needless to say that Nina did justice to Billie with her free-spirited aura.
 7. Mel B as Victoria Beckham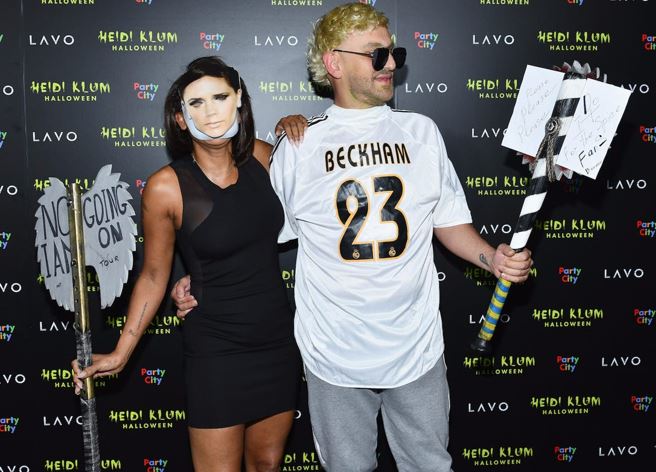 Mel B was pretty cheeky with her choice of costume for Halloween. She decided to be her former Spice Girls pal, Victoria Beckham by donning a mask of her photograph. Mel B also carried a wing-shaped placard that read Beckham's famous "not going on tour". This was in reference to the time when Victoria didn't join the Spice Girls reunion tour.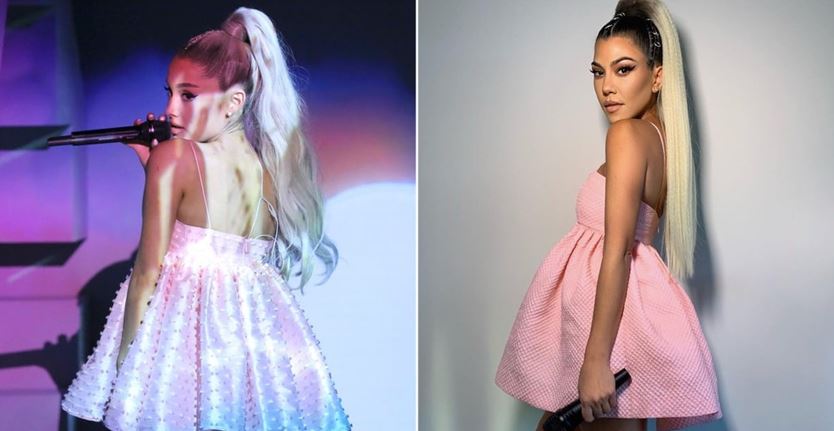 Kourtney and Ariana are close pals and that's why she easily got Ariana's blessing as she dressed up as the "7 rings" singer. Kourtney donned the popstar's cute dress and even did her signature hairstyle.
 9. Stormi Webster as Kylie Jenner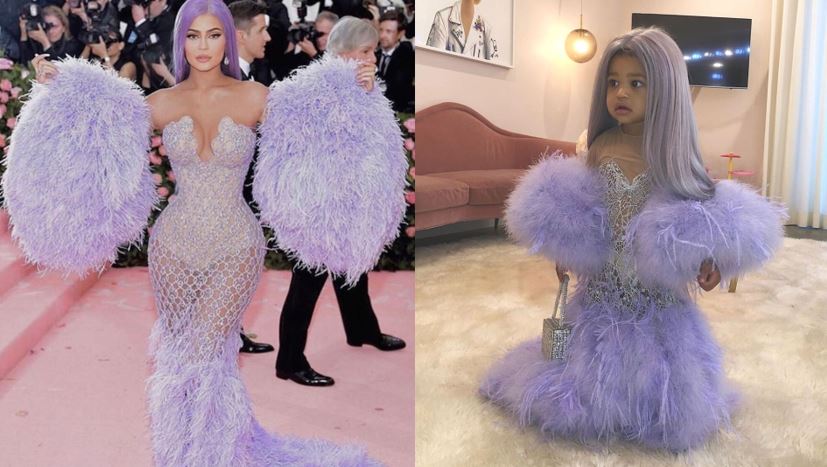 Hats off! The award for best Halloween costume goes to Stormi Webster for dressing up like her mommy. Stormi donned a dress similar to mommy Kylie's that she wore at the 2019 Met Gala. So, who wore it better?
 10. David Burtka and Neil Patrick Harris as Mary-Kate and Ashley Olsen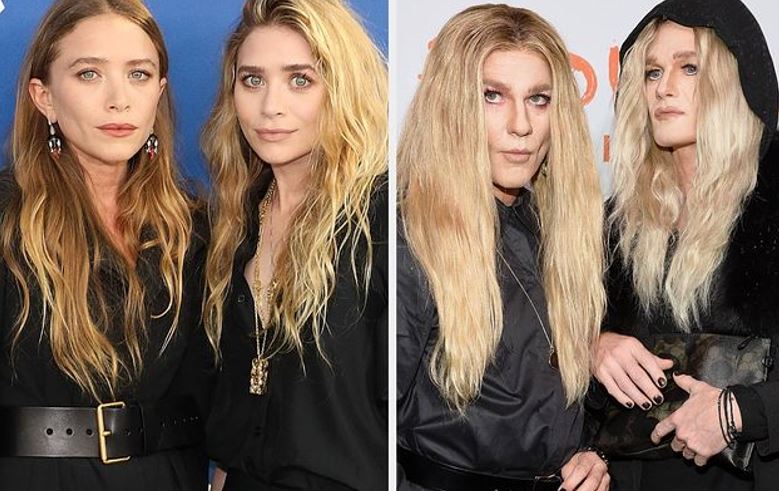 One of our favorite couples Neil and David were twinning with Mary-Kate and Ashley Olsen. The popular Olsen twins inspired them for Heidi Klum's Halloween party. Sucking in their cheeks was the cherry on the top.
 11. Lil Nas X as Nicki Minaj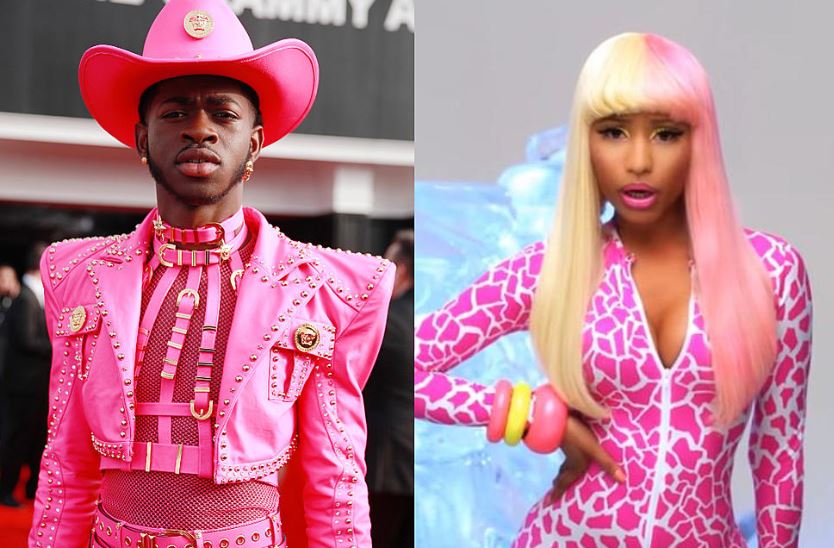 Rapper Lil Nas X was a dazzling Nicki Minaj. Be it the signature wig or the bodysuit or the curves, he studied his muse really well before dressing up as her.
 12. Ciara as Cardi B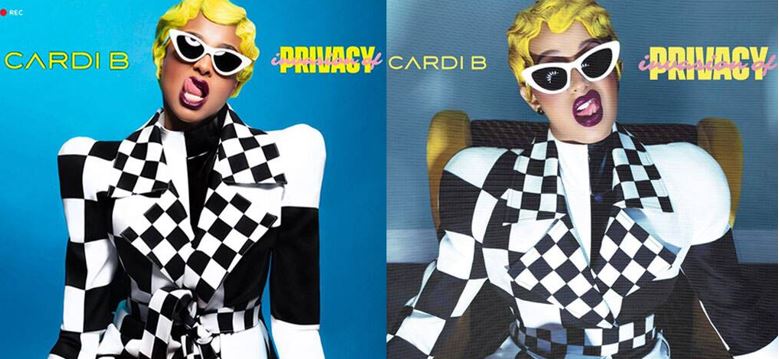 Ciara excellently pulled off Cardi B's look from her Invasion of Privacy album. Saying that she dressed up like Cardi B would be an understatement. Ciara transformed herself into the rapper so accurately that a stranger won't be able to differentiate between the two.
Some other celebs who dressed as other celebrities are-
Orlando Bloom and Katy Perry as Bill Clinton and Hilary Clinton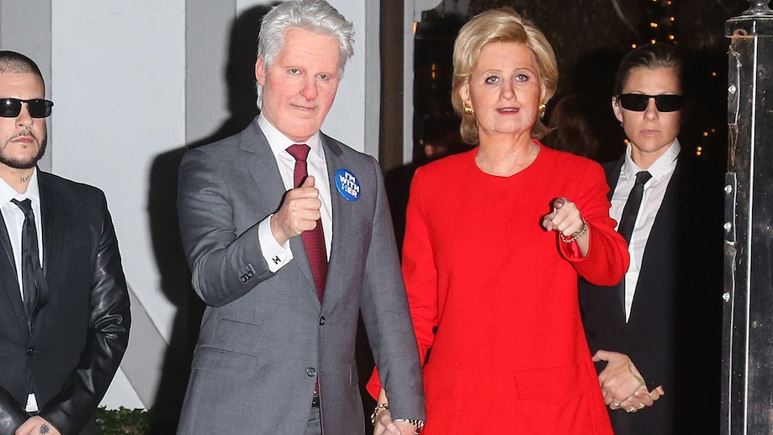 Ej Johnson as Paris Hilton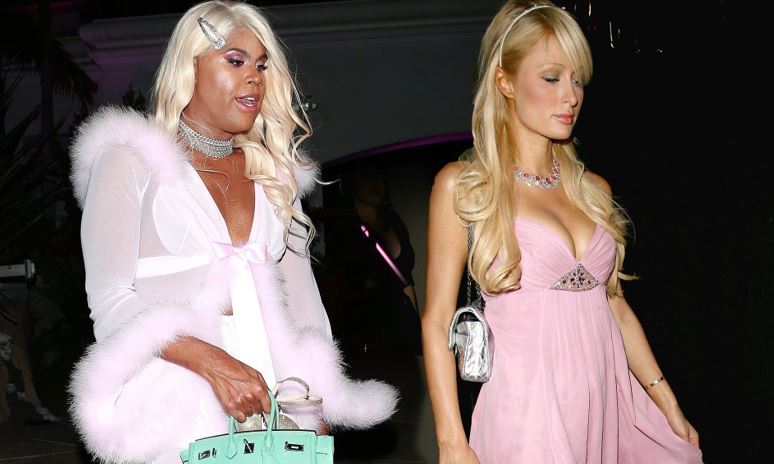 Rita Ora as Post Malone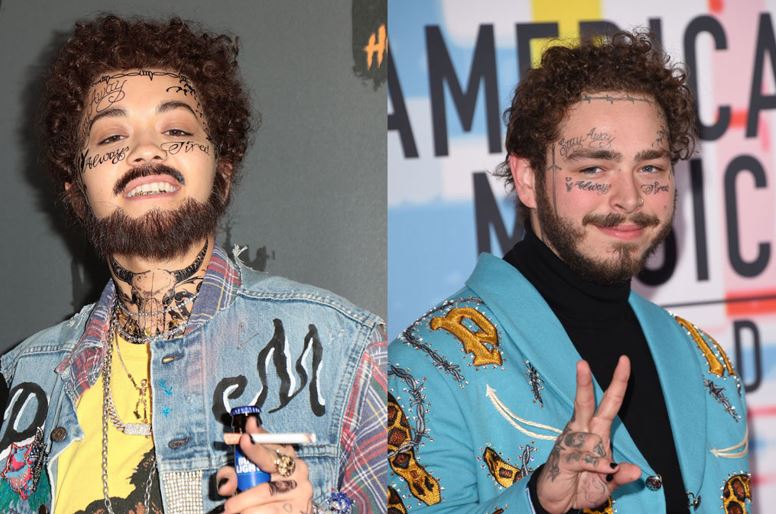 Chrissy Teigen and John Legend as the Queen and Prince Philip