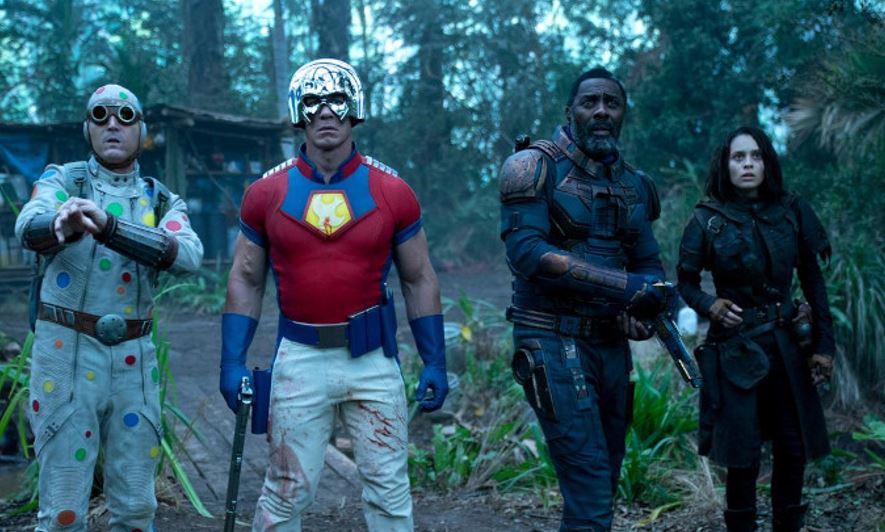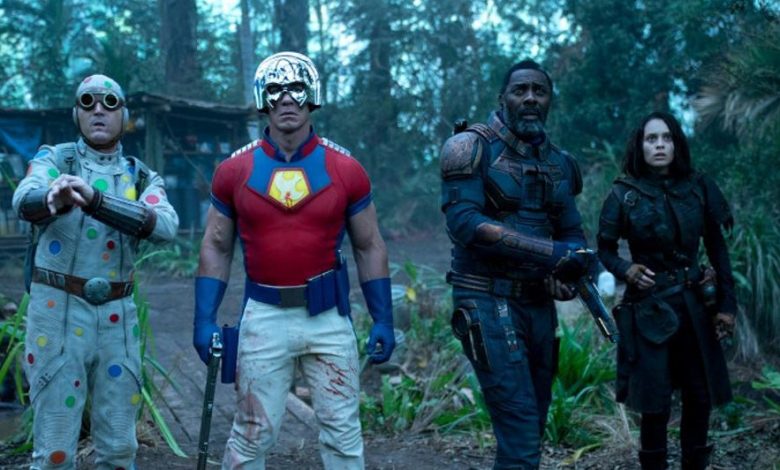 James Gunn recently revealed two Empire Magazine covers of The Suicide Squad. All 15 members of Task Force X were united in those two covers. Gunn is bringing his own flair to the franchise, and it was very apparent with the BTS footage that was revealed at the DC FanDome. He has literally scraped up characters that were buried deep in the DC barrel. Some of the new characters are going to be extremely important while others may be killed off quicker than Slipknot. Gunn has stated time and time again that we are not supposed to get too attached with these characters. So, that's what we need to do. Very soon, a new issue of Empire Magazine is going to be released soon and it will feature the following images.
Besides King Shark & the Thinker, the 13 members of Task Force X can be seen in the above two images. It seems that there will be two separate teams among the Suicide Squad. Firstly, Amanda Waller is going to send Harley Quinn, Captain Boomerang, and Rick Flag's team on a covert mission. Then as they'd require back up, the likes of Peacemaker, Bloodsport, Ratcatcher 2 and the Polkadot Man might be sent as back up.
Anyway, along with the two photos & the covers, Empire Magazine has also revealed James Gunn's exclusive interview. First he talks about how The Suicide Squad will be sort of a sequel-reboot of the franchise. He said:
"Um, it's its own thing. It does not contradict the first movie, I don't think. It might in some small ways… I don't know…"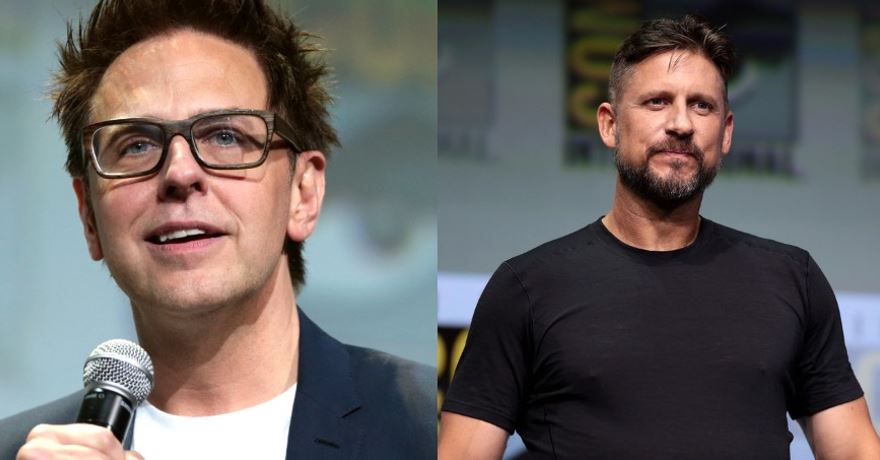 Gunn also praised David Ayer's work upon the original. He addressed the situation that Ayer had to face and applauded his efforts. The Guardians of the Galaxy director continued:
"Listen, David Ayer's gotten trouble for the movie. I know it didn't come out how David wanted it to come out. But he did one really, really great thing, and that is he picked fantastic actors to work with, and he dealt with these actors in building their characters in a really deep and fearless way. It's something David definitely deserves to be lauded for, and it's definitely added to this movie."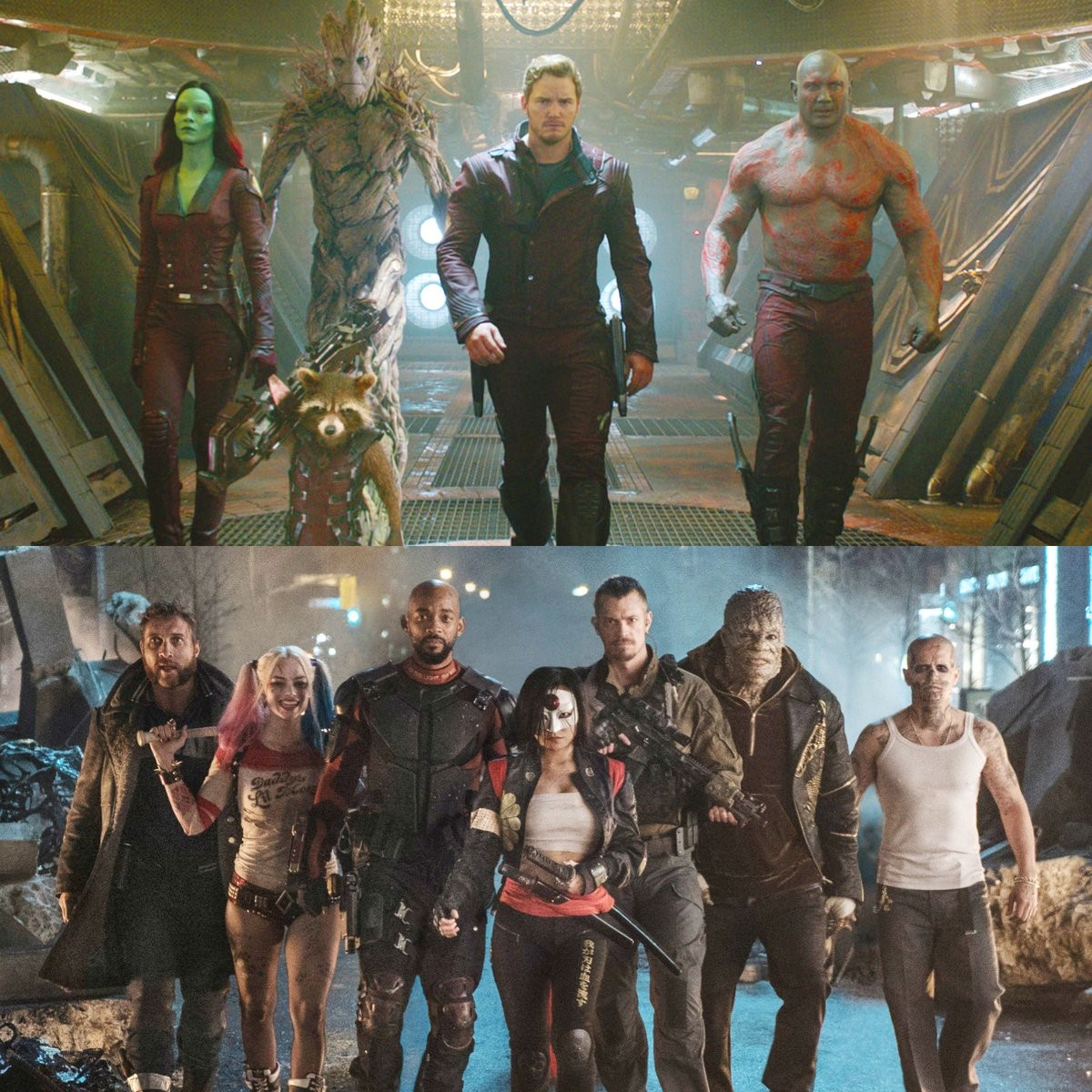 Well, it's worth a mention that David Ayer wanted his Suicide Squad movie to be a stylized action drama, whereas Warner Bros. wanted it to follow the comedic tone of James Gunn's Guardians of the Galaxy. That's why David Ayer didn't get to release the movie that he wanted to. Now, it's great for Warner Bros. as they have managed to hire the director whose work they originally tried to rip off of. But, James Gunn told us how The Suicide Squad is very different from Guardians of the Galaxy. He said:
"I think you know, from pretty close to the beginning, that all of the Guardians are good – apart from Nebula, who's the outlier. But in The Suicide Squad, some of the characters end up being good, some end up being terrible. They don't just get in fights and say they're going to kill each other, they actually do get in fights and kill each other. You really don't know who's going to live and who's going to die. I was given full freedom to kill anyone – and I mean anyone – by DC."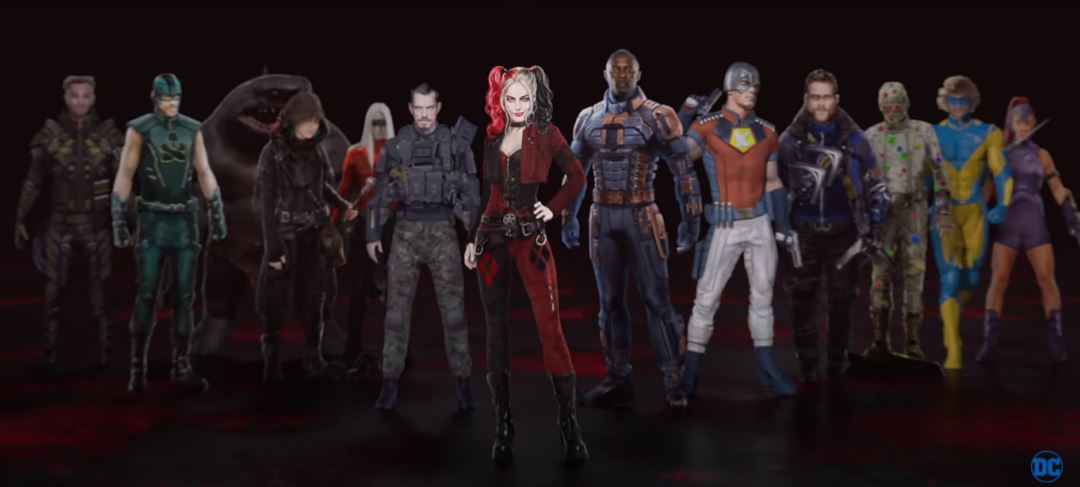 The Suicide Squad is a very exciting prospect for all DC fans. Since it will be the only theatrical release of DC Comics in 2021, all eyes are going to be upon the film.
Written and directed by James Gunn, The Suicide Squad stars Idris Elba as Bloodsport, John Cena as Peacemaker, David Dastmalchian as Polka-Dot Man, Taika Waititi as Ratcatcher, Daniela Melchior as Ratcatcher 2, Steve Agee as King Shark, Nathan Fillion as TDK, Mayling Ng as Mongal, Flula Borg as Javelin, Sean Gunn as Weasel, Michael Rooker as Savant, Pete Davidson as Blackguard, Peter Capaldi as The Thinker, Alice Braga as Sol Soria, Storm Reid as Tyla, Bloodsport's daughter, Juan Diego Botto as General Luna, Joaquín Cosío as Major General Suarez, Jennifer Holland as Emilia Harcout, Viola Davis as Amanda Waller, Margot Robbie as Harley Quinn, Joel Kinnaman as Rick Flag and Jai Courtney as Captain Boomerang. Tinashe Kajese and Julio Ruiz also play unspecified characters.
The film arrives on August 6, 2021.