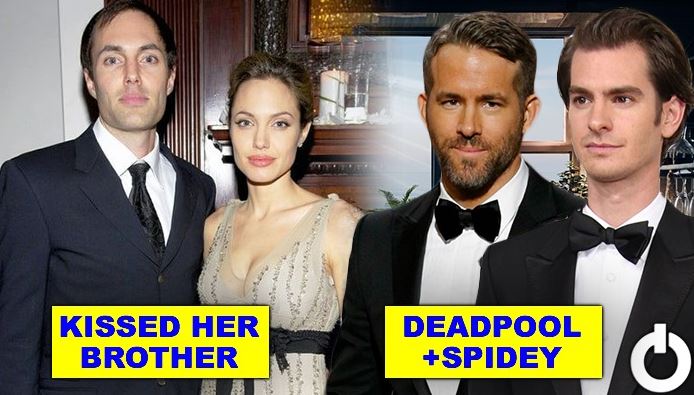 Infamous Celebrity Kisses:
Kisses in Hollywood are very common and rarely break any headlines. But then there are some notorious celebrities who stirred the tabloids with one kiss. Wondering why these kisses became so famous? You'll soon find it out yourself. These kisses were plainly done out of fun and not any affection. We don't remember about Ryan Reynolds and Blake Lively's kiss as much as we remember his kiss with Andrew Garfield. These celebs know how to live on the edge freely and don't shy away from the cameras. They simply follow their crazy hearts and entertain us. Unlike the mushy moments of real-life couples, these lip locks left our jaws dropped. Find out the 10 most infamous celebrity kisses that became sensational.
 1. Miley Cyrus and Katy Perry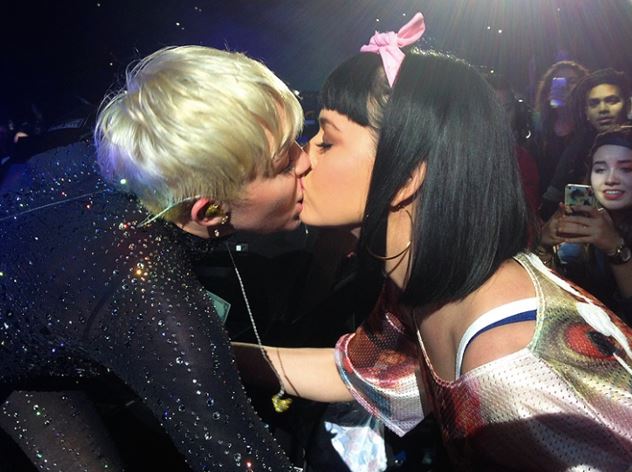 Miley has stirred up the headlines since her teen years. She is totally unpredictable and doesn't run out of ways to surprise us. Long back during her Banger's tour, another pop star Katy Perry went to cheer her up. What Katty didn't know that she'd be cheering Miley Cyrus that night with a liplock.
 2. Halle Berry and Adrien Brody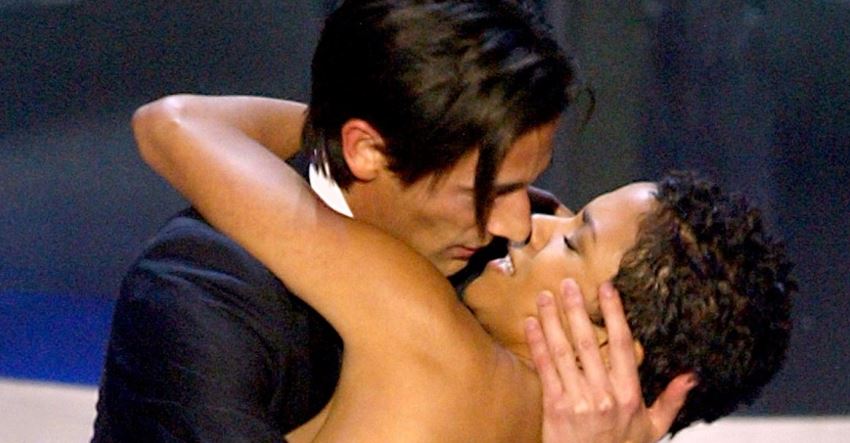 Only the Oscar winners know the joy that fills their mind and body when their names are announced. Adrien Brody got so carried away that he ended up kissing Halle Berry passionately on the stage as she called out his name for the Best Actor in The Pianist. Halle's face with her dropped jaws matched our expressions. According to reports some even targeted him for the #MeToo movement for force kissing the actress without her prior knowledge. When asked even Halle recalled it as a "What the F***!" moment.
 3. Madonna and Drake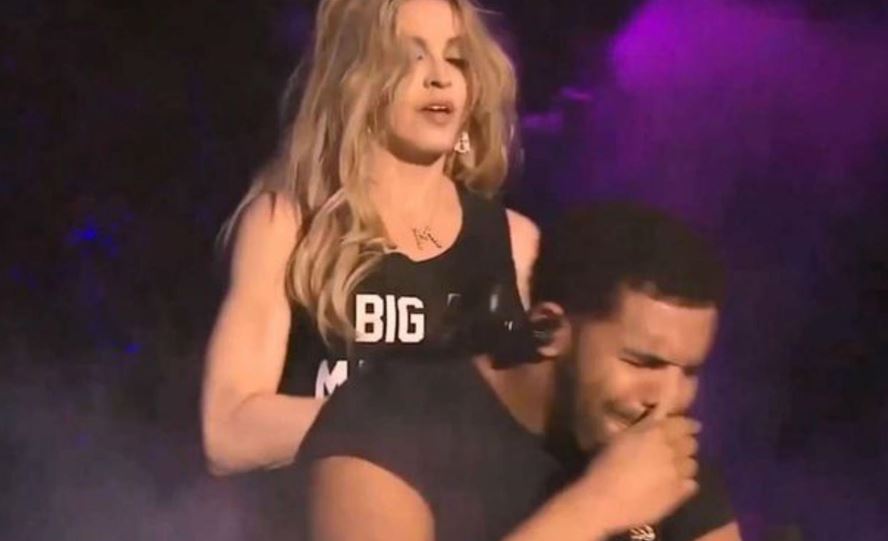 Fans would kill to kiss the queen of pop Madonna. In fact, some stalker fans have also ended up in jail for proposing to her. But it was singer Drake that the gorgeous woman chose to kiss at Coachella 2015. However, it wasn't the 56-year old Madonna kissing a much younger Drake that surprised. It was Drake's weird cringe after the kiss that threw us off our seats.
 4. Ryan Reynolds and Andrew Garfield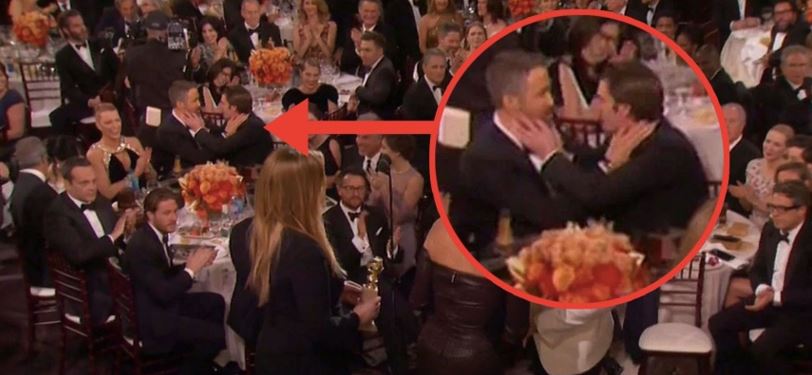 Out of all the famous kisses in history, the one to always be on the top 5 is the kiss between Deadpool and Spider-Man. The event of Golden Globes was filled with stars but it was Ryan and Andrew's kiss that stole the spotlight and the winner's thunder. Apparently, Ryan made a deal with Andrew that he'd kiss him instead of Blake Lively if he won. Even though Ryan Gosling's name was called out, Reynolds got Garfield's kiss as a consolation prize.
 5. Will Ferrell and Sacha Baron Cohen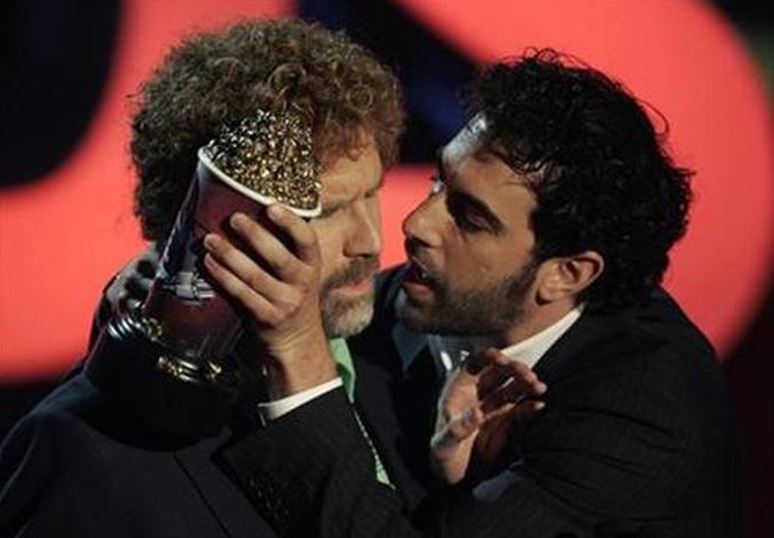 It's a tradition for the couple to kiss on stage who wins the best smooch MTV award. Even Will Ferrel and Sacha who had an amusing kiss in Talladega Nights and won the award couldn't dodge it. The audience was screaming and hooting when they kissed again on the stage.
 6. Madonna and Christina Aguilera and Britney Spears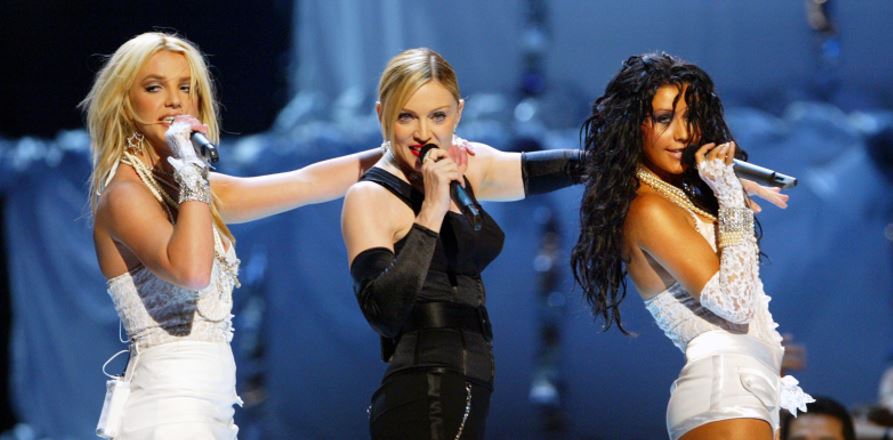 The other time Madonna was involved in a kissing affair, it prompted everyone to hoot. Since one bride wasn't enough, the second bride joined the pair. The moment was frozen and our eyes went all glittery as we watched the heartthrob kiss amongst the three gorgeous Madonna, Christina, and Britney. It was "LEGEN… wait for it…. DARY!".
 7. Angelina Jolie and James Haven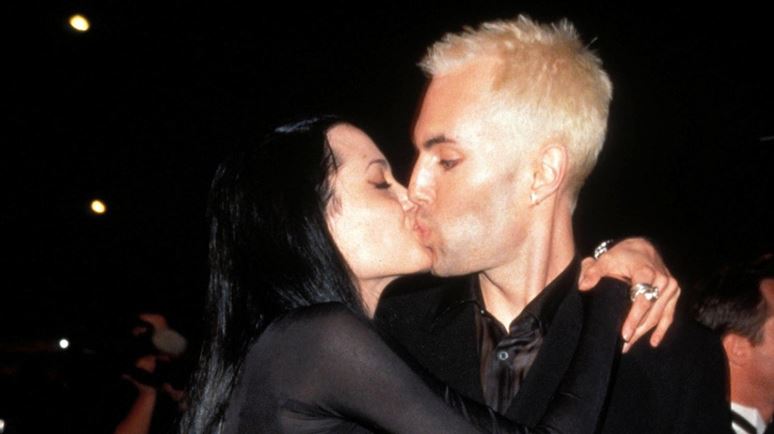 Out of all the kisses, the one that left the audience gobsmacked was Angelina and her brother's kiss. Some couldn't understand the affection that drove them to kiss on the lips while others excused it with a moment of joy for winning the Oscar. Angelina has always liked to live on the edges fearlessly. From keeping snakes as pets to collecting knives, the actress doesn't stop to care what people say. Jolie won the Academy Award for Best Supporting Role in Girl, Interrupted that year. But more than her win, it was her kiss with brother James that took over the headlines. She later clarified that it wasn't an "odd open-mouthed kiss" but a pure expression of love.
 8. Michael Jackson and Lisa Marie Presley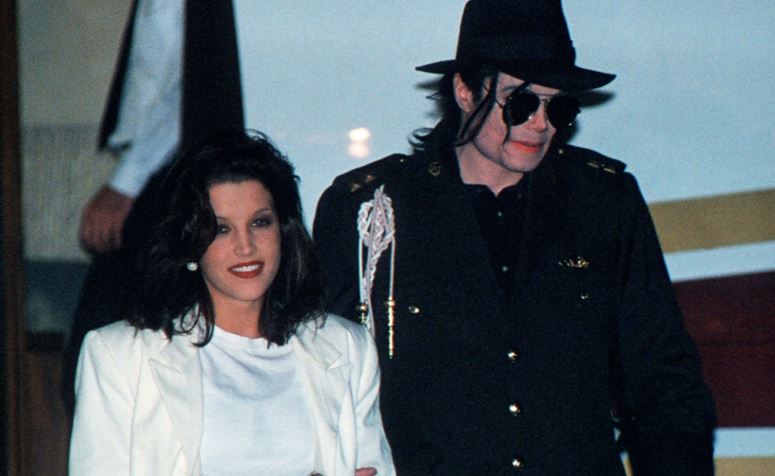 While others broke headlines for kissing their coworkers, MJ sparked news for kissing his wife, Lisa. The legendary king of Pop was dragged into many controversies and scandals around molestation. Therefore, many perceived his kiss with his wife as a publicity stunt to put an end to the speculations.
 9. Adam Lambert and Tommy Joe Ratliff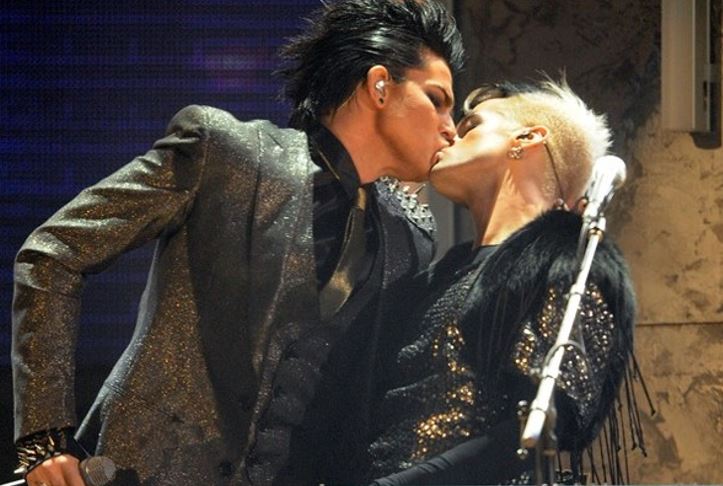 Adam made a sensational performance even made Michael Jackson blush. The video went so viral and scandalous that many parents condemned it. The seductive performance ended with a cherry on the top when Adam Lambert locked the lips with his bassist.
 10. Larry King and Marlon Brando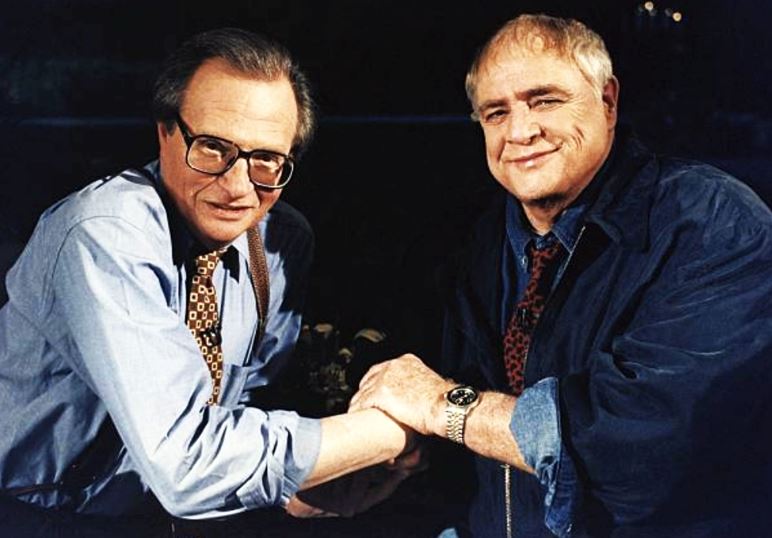 When two icons seal lips, it is meant to break records. The popular television and radio host has given us many moments to cherish such as reuniting the Beatles. Another memorable episode was when he kissed the heartthrob Marlon Brando on his show.