Movies
Grand Movies That Look Funny Without Special Effects Behind The Scenes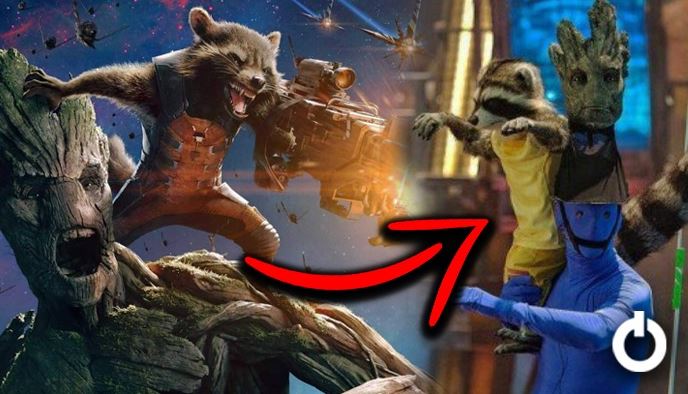 Grand Movies Without Special Effects:
Nowadays, big-budget movies with heavy CGI and visuals end up breaking box office records. Almost every studio is trying to use the tech advancements as eye candy to lure more and more audience. No doubt that some movies have excelled in the visuals and made every penny spent on it worth. Be it Avengers: Infinity War and Endgame or Harry Potter, we wouldn't have felt the same about the films had it not been for their world of fantasy. But you'd stop viewing the thrilling Quidditch the same way once you see the reality of how they were shot. All thanks to VFX that the green screen transformed into a beautiful view of Hogwarts from the top. There are plenty of other movies that look funny and disastrous without the special effects behind the scenes.
 1. The Twilight Saga: New Moon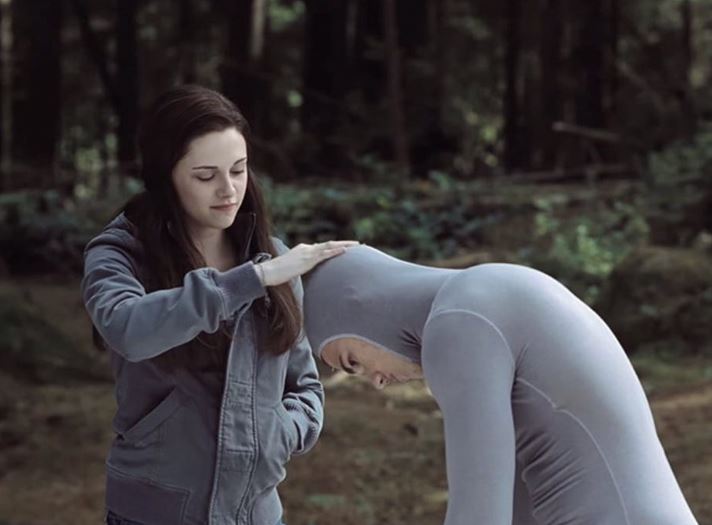 This is our favorite example on the list. Vampires and Wolves have changed perceptions about them completely after Twilight, Vampire Diaries, and The Originals. These teen dramas have made the monsters from childhood stories look hot and awesome for teenagers. Taylor Lautner played the famous wolf, Jacob Black in the popular Twilight Saga. In one of the scenes where Bella pats on Jacob's wolf form was not only CGI but hilarious torture for Taylor Lautner. The behind-the-scenes pictures show Taylor in an awkward costume bowing to Kristen so she can pat the good boy.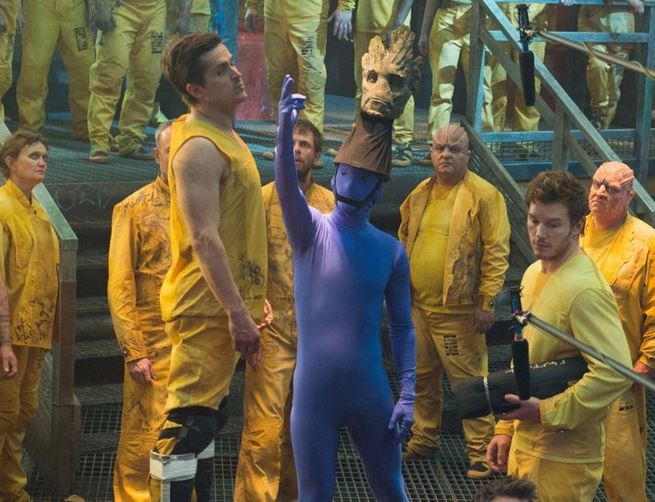 Being a star power, Vin Diesel got to voice the fan-favorite Groot in the Guardians of the Galaxy. But the man behind the motion capture suit for the older Groot was Krystian Godlewski. It was rather creepy to see a man in a blue costume with the head of a known character, Groot resting on top of him.
 3. Justice League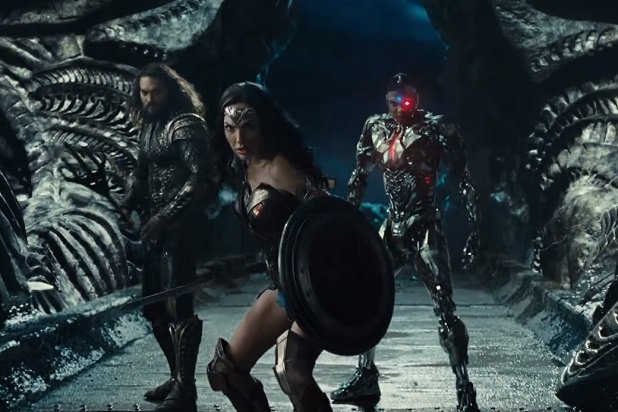 No, we aren't talking about Superman's oddly shaped chin. Of course, he looked way better and hotter behind the scenes of the Justice League reshoot. But it was the goofiness of the team on the sets that were far different from the grey and gloomy theme of the movie.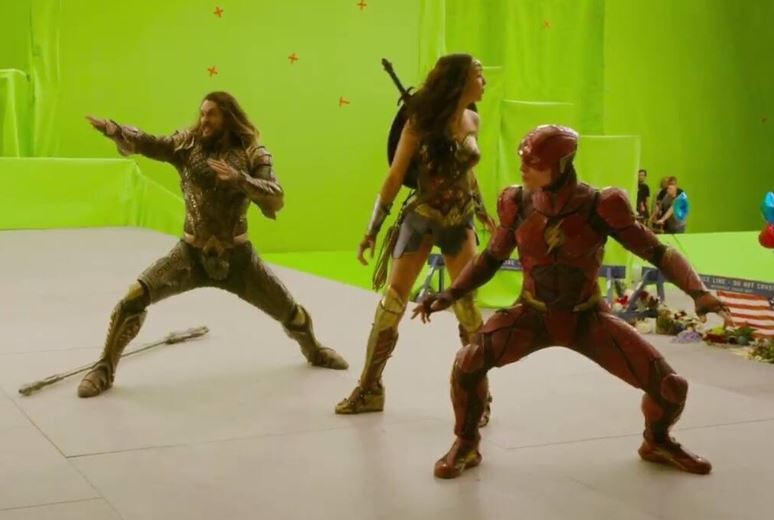 Jason, as we know, was the life of the set. There are pictures of him performing martial arts in a funny and awkward way and stealing Wonder Woman's sword. Watching Aquaman in swimsuit and Wonder Woman in casual t-shirt and shorts fighting seemed a faraway dream from the movie.
 4. The Last Jedi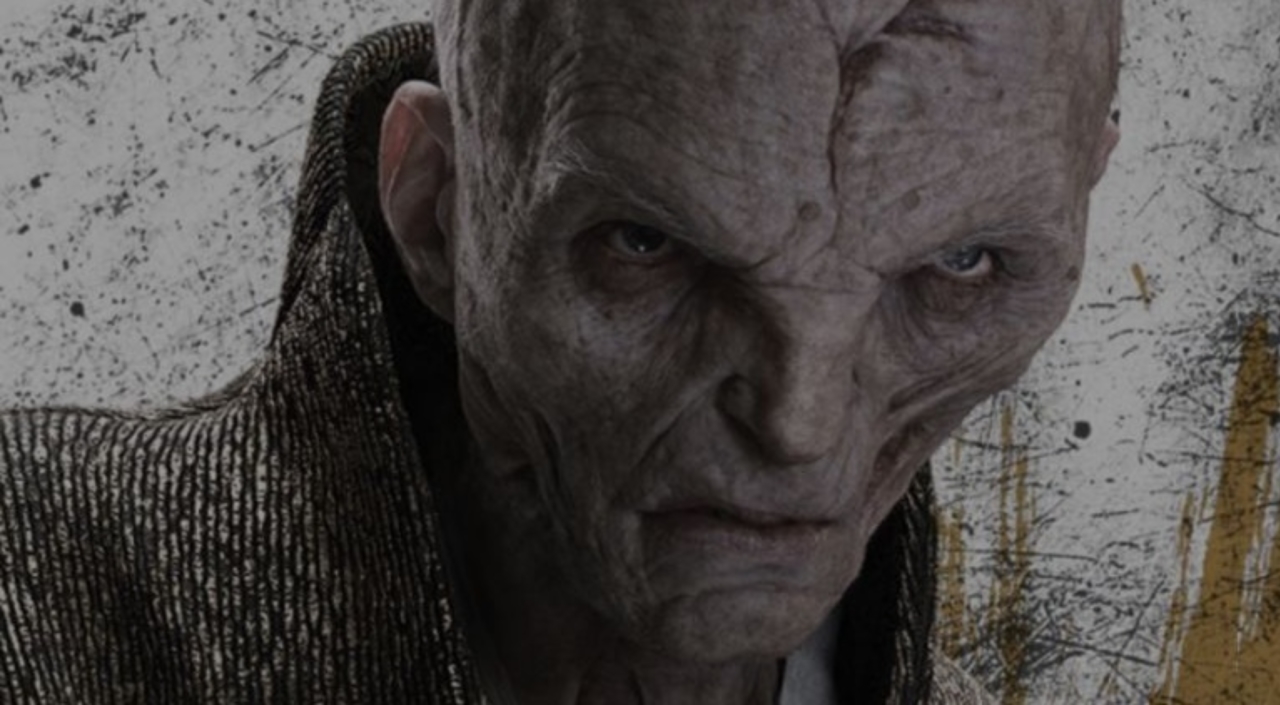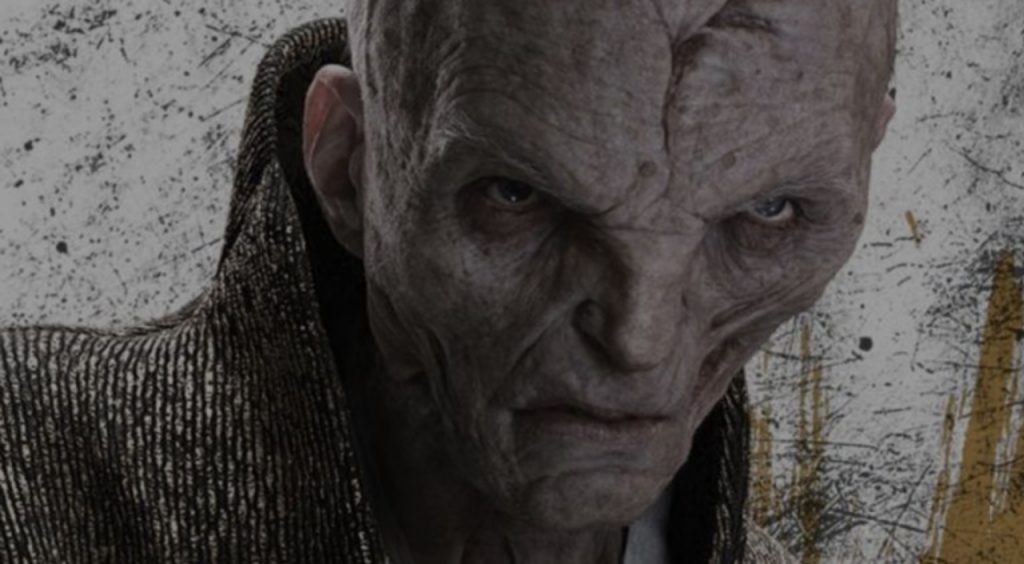 No one is so accurate and expressive in motion capture acting like Andy Serkis. The man has plenty of iconic characters in the history of Hollywood like Gollum and King Kong. He also appeared in Stars Wars as Snoke.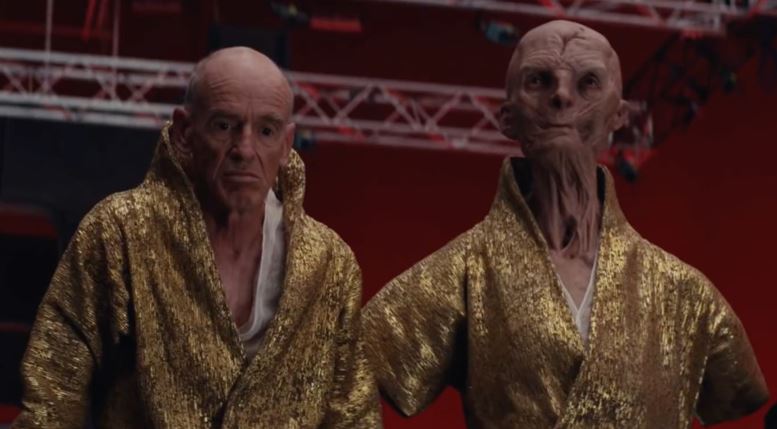 But unlike the annoying Jar Jar Binks and Maz Kanata, Snoke left a fairly strong impression. But behind the scenes, he was looked far different from Snoke. For those who think the animation was unnecessary and they should have gone with authenticity, well in that Snoke would have looked bizarre as an old man in a golden suit.
 5. Peter Rabbit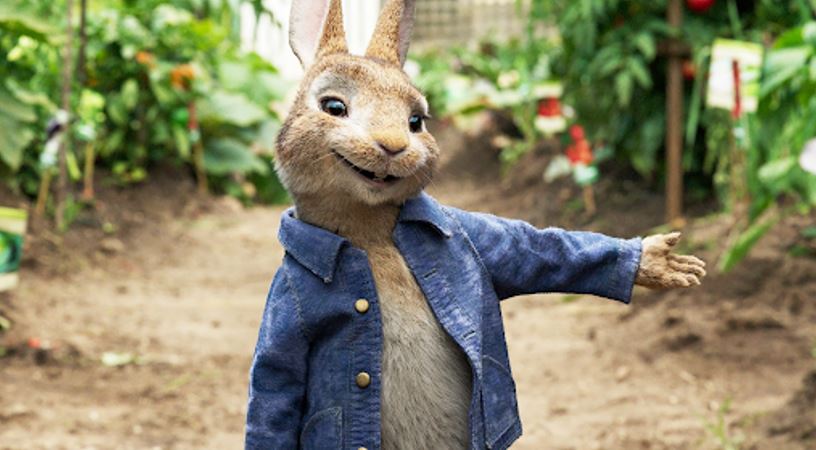 After superheroes and Harry Potter, the last hope we had from the fantasy land was also ruined. The adorable and mischievous rabbits in colorful jackets brought to life from Beatrix Potter's stories were too creepy to look at in reality.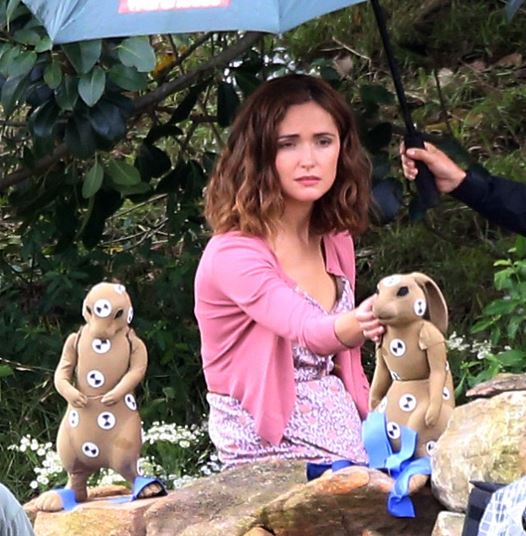 These rabbits could be reused in a horror film where the dolls creepily stare at you. Moreover, the dolls on the sets also had detachable heads.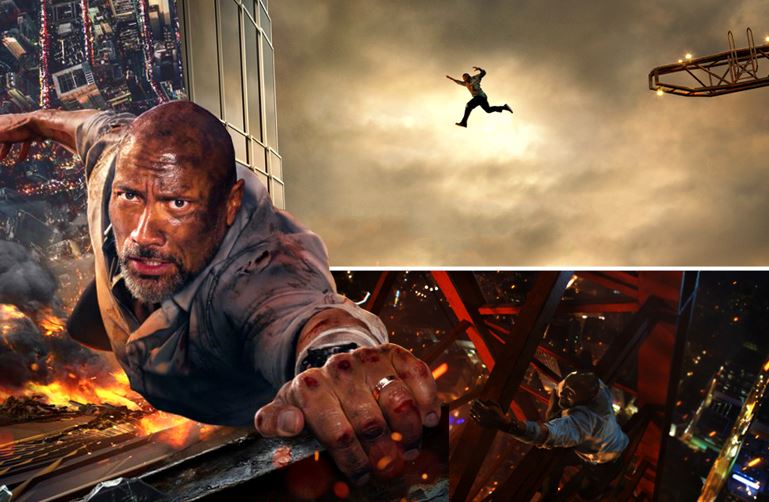 The main premises on which the movie was built and the title and poster were set were a total sham. Tom Cruise has raised the bar so high that we end up expected way too much from all the actors in action movies. Not everyone is Tom who refuses to use stunt double and green screen and literally rides the bikes on trains and hangs by Burj Khalifa and planes.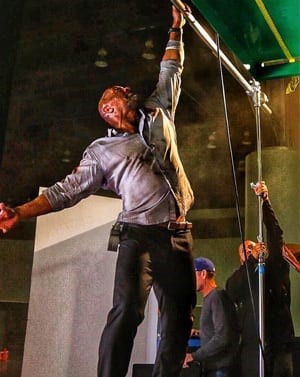 Dwayne The Rock Johnson is all muscular and well built in real life but he is no extraordinary like the fictional heroes. The titular skyscraper by which Dwayne was hanging in the popular poster was in fact nothing but a handlebar. Even you can try it in your gym, provided you have an outstanding team of special effects and visual wizards.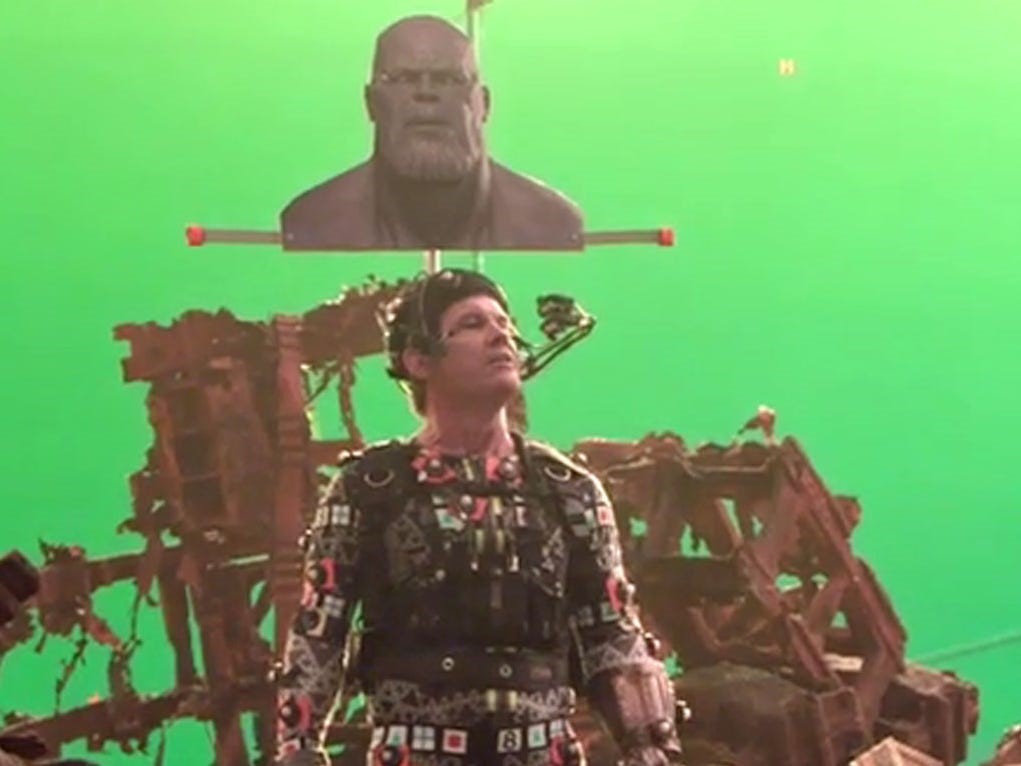 I swear the on-set pictures of Infinity War reminded me of school plays where angels moved around with a star attached to their heads. Amidst all the high-tech motion-capture suits, CGI, camera, etc., there was Josh Brolin with a stick taped on his back and a cutout of Thanos's face over his head.
Mark Ruffalo was even worse since he had to move around with a green ball over his head instead of a cutout. Since Hulk and Thanos were CGI characters and too large for the Avengers, these balls and cutouts were used to ensure that their costars looked at the same spot.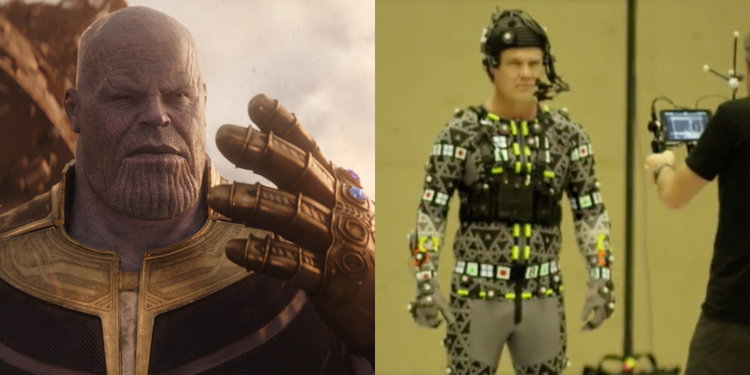 How Robert Downey Jr.'s Tony Stark and Tom Hiddleston's Loki acted opposite Hulk and Thanos with a straight face is beyond our comprehension. Moreover, acting on screen is far different from motion-capture acting. Pictures of Josh Brolin's expressions on the set reveal how different and awkward he looked from his onscreen face.