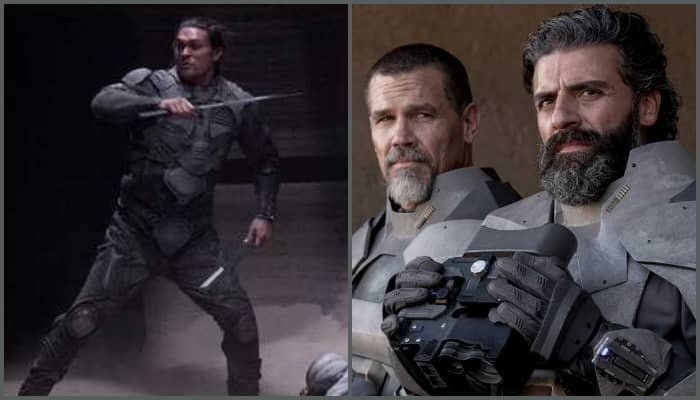 Dune New Look:
It seems that WB is the only movie studio looking to end 2020 on a higher note because they'll release not one or 2, but 3 of their big-budget blockbuster events within this year. Tenet has already opened in some parts of the world and will release almost everywhere else this month. Wonder Woman 1984 will open in October. And then in December, they've got one of their 2 upcoming Dune movies which pack a huge cast of actors including Jason Momoa, Josh Brolin, Dave Bautista, Oscar Isaac & many others.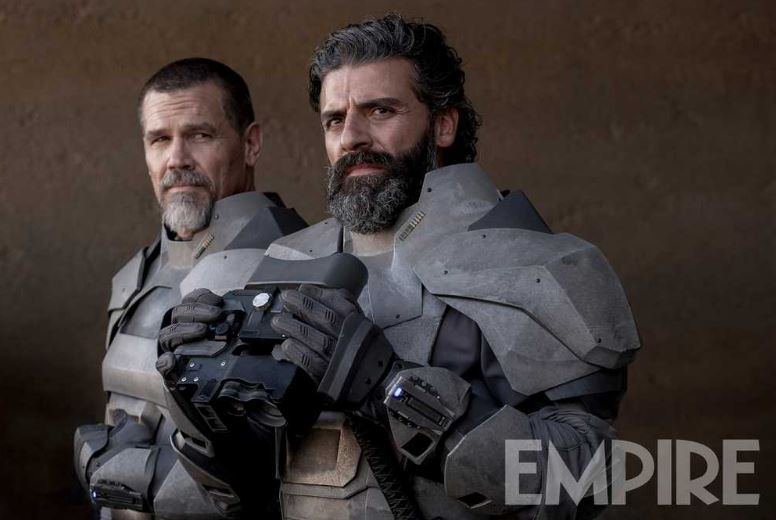 Empire has revealed 3 new stills from the highly anticipated film. You could see Josh Brolin (Gurney Halleck) & Oscar Isaac (Duke Leto) above. The next 2 stills include Jason Momoa (Duncan Idaho) in action and Timothée Chalamet (Paul Atreides) along with Zendaya (Chani).
Along with these 3 images, Empire has also revealed 2 new magazine covers which also include Rebecca Ferguson (Lady Jessica), Sharon Duncan-Brewster (Liet-Kynes) & Javier Bardem (Stiglar). Here, take a look at the covers: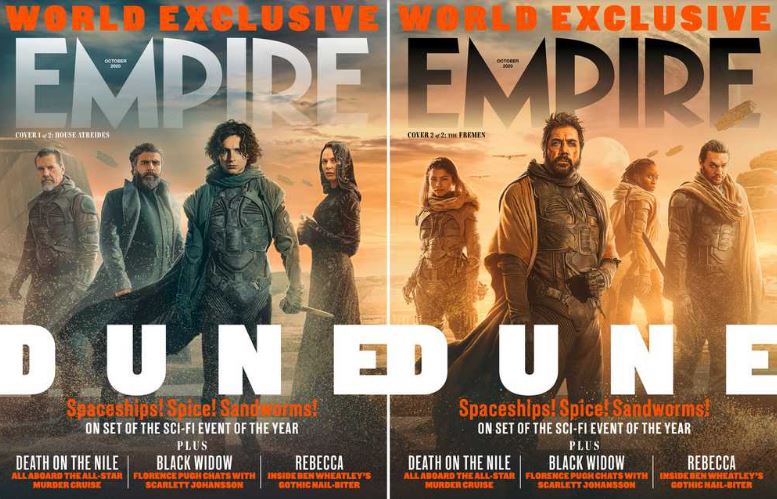 Last week, we got the intel that the first trailer of the very ambitious Dune remake will hit the internet on September 9. Along with this info, we also got a leaked image of Dave Bautista as (Glossu 'Beast' Rabban) from the trailer. Check it out: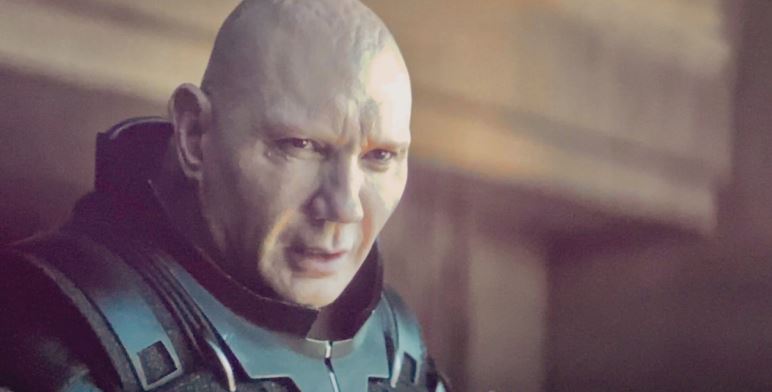 The official synopsis of Dune reads:
"The trouble begins when stewardship of Arrakis is transferred by the Emperor from the Harkonnen Noble House to House Atreides. The Harkonnens don't want to give up their privilege, though, and through sabotage and treachery they cast young Duke Paul Atreides out into the planet's harsh environment to die. There he falls in with the Fremen, a tribe of desert dwellers who become the basis of the army with which he will reclaim what's rightfully his. Paul Atreides, though, is far more than just a usurped duke. He might be the end product of a very long-term genetic experiment designed to breed a super human; he might be a messiah. His struggle is at the center of a nexus of powerful people and events, and the repercussions will be felt throughout the Imperium."
Dune hits theatres on December 18.
Read More: