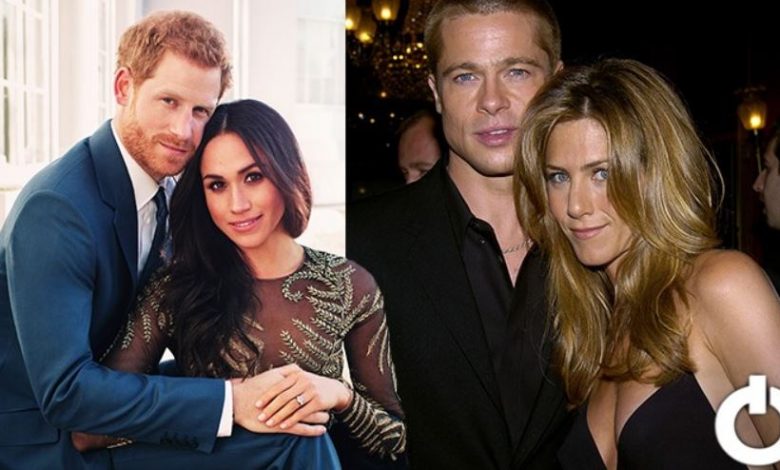 Celeb Couples Met on Blind Dates:
The lives of celebrities may be worlds apart from ours in terms of fame, wealth, luxury, etc. But the one thing that they share with common people is the struggle of love life. Finding the right one isn't an easy task and sometimes we leave that job to third parties. No matter how big these celebs are, even they have been on blind dates set up by their friends or families. Surprisingly, most of these blind dates turned out to be successful. A blind date isn't viewed as a serious and committed form of dating, but these ideal celeb couples have proved otherwise. Instead of the natural course of popular love stories, some of the following couples started on a blind date and ended up getting married. Find out the 10 celeb couples who met on blind dates.
 1. John Krasinski And Emily Blunt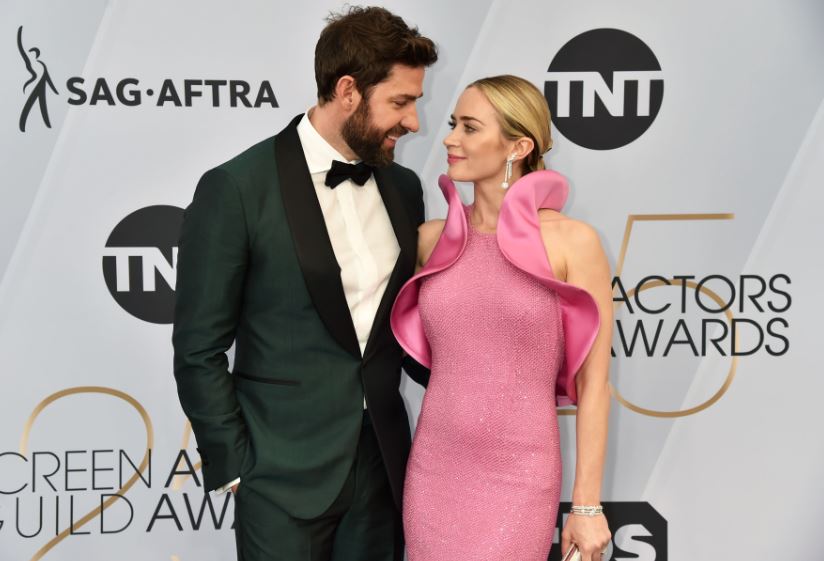 We promised you that you'd find some of the most ideal couples of Hollywood on this list. The 'A Quiet Place' stars make a fan-favorite couple and we genuinely look up to them for couple goals. But little did you know that his super-attractive and the perfect couple met on a blind date, too. They were introduced to each other by Emily's Devil Wears Prada co-star, Anne Hathaway. John wasn't looking for a relationship back then until he saw her and knew that he'd fall for her.
 2. Chris Hemsworth And Elsa Pataky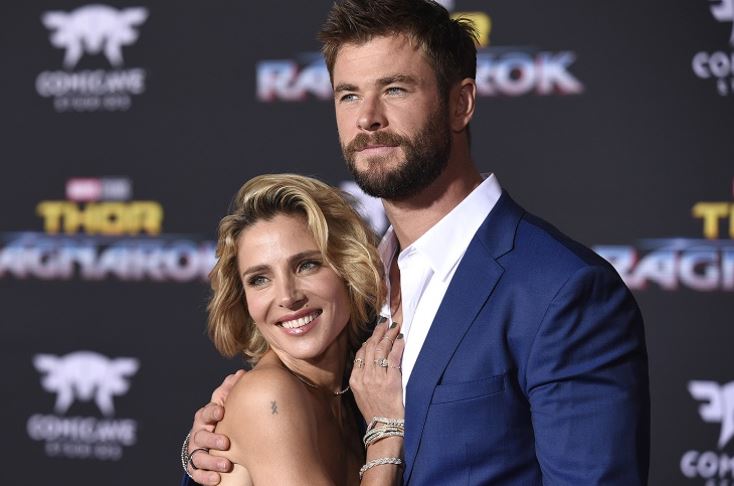 Do you believe love at first sight? Believe it or not but it surely worked for the MCU Thor actor, Chris Hemsworth. He and his wife, Elsa have been married since 2010. If you follow Chris on social media, you know how close he is to his wife and kids. Turns out that these love birds met on a blind date and Chris knew from that moment that she was 'the one'.
 3. Brad Pitt And Jennifer Aniston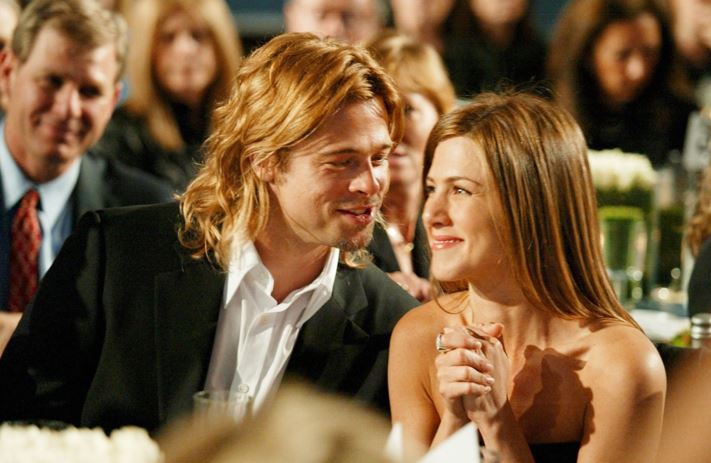 Our most favorite couple is undoubtedly Brad and Jennifer. This hot pair was sent on a blind date by their agents. Since the moment they met, the stars became an 'IT' couple and tied the knot after two years of dating. Everything was perfect in their paradise until Brad met Angelina and broke his five-year-old marriage for her.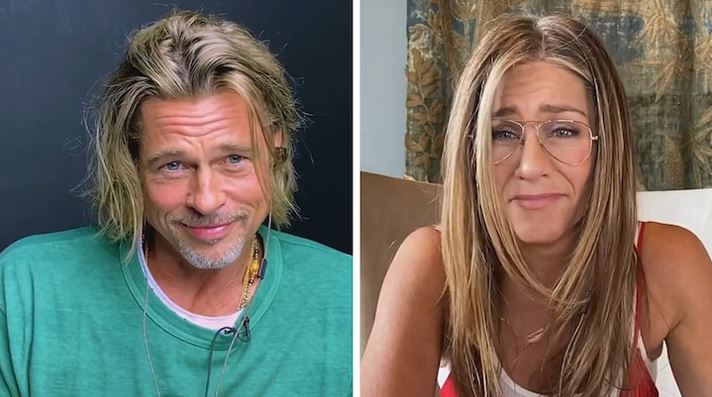 However, even Brad and Angelina Jolie have parted ways now. The way the internet is going euphoric on the Jen and Brad's reunion at an award ceremony and video chat tells us how much the world has been praying for their patch-up.
 4. Jennifer Aniston And Justin Theroux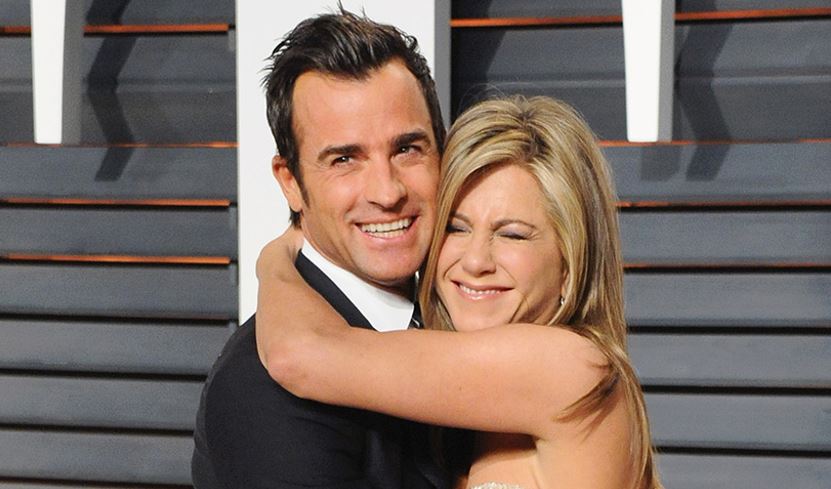 Jennifer met her second husband also on a blind date. Her Along Came Polly co-star Ben Stiller introduced her to Justin Theroux. Though there was no chemistry, in the beginning, they were reunited on a second blind date after by their friends after four years.
Things worked out pretty well this time and they got hitched in 2015. But this marriage didn't work out and Jennifer is now happy and content with her single life.
 5. Anne Hathaway And Adam Shulman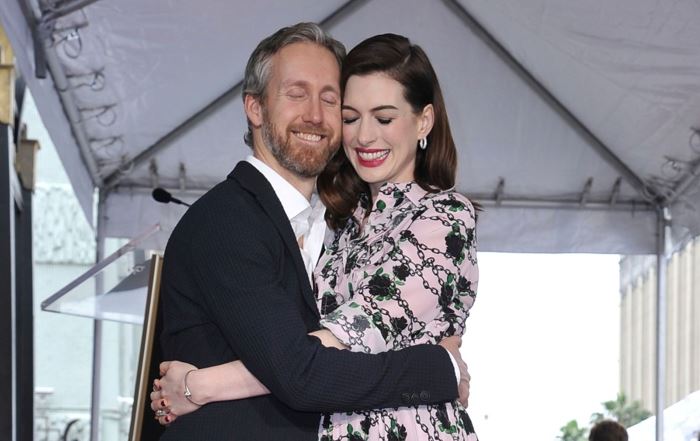 Hollywood star Anne Hathaway seems like a happy woman ever since she tied the knot with Adam Shulman. They were set up by their mutual friends and instantly clicked on their first date. They have been inseparable since then and tied the knot in 2012. The couple is now blessed with two children as well.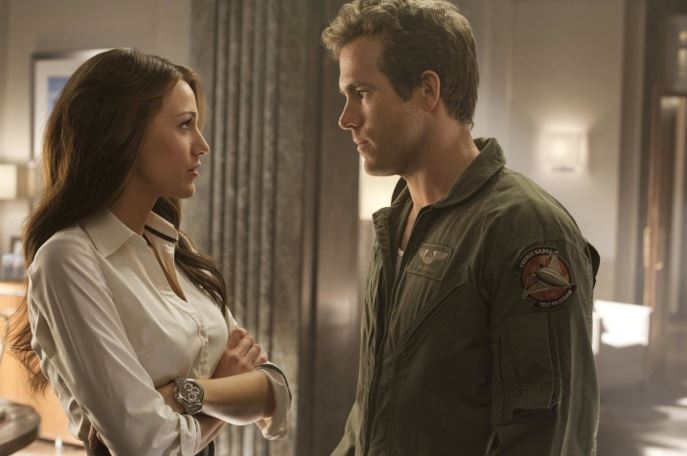 Ryan and Blake share the most ideal bond that most of us dream to have. These attractive stars are totally made for each other for their crazy sense of humor. The foundation of their relationship is complicated and wasn't a blind date in a technical sense. They met on the sets of Green Lantern when Blake was with her Gossip Girl co-star Penn Badgley and Ryan was married to Scarlett Johansson.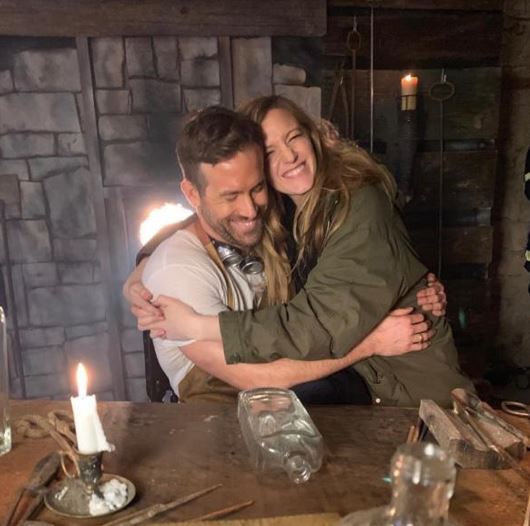 They moved on their separate paths after the shooting was finished and reunited after a few years when they were seeing other people. Ryan wasn't with Scarlet at that point in time but was dating someone else. He and Blake set up a double date and tagged along with their partners. But the date soon turned out to be awkward as Blake and Ryan were the only ones conversing and there were "fireworks" between them. Now we know where they stand with their eight-year-old marriage and three kids.
 7. Tom Brady And Gisele Bündchen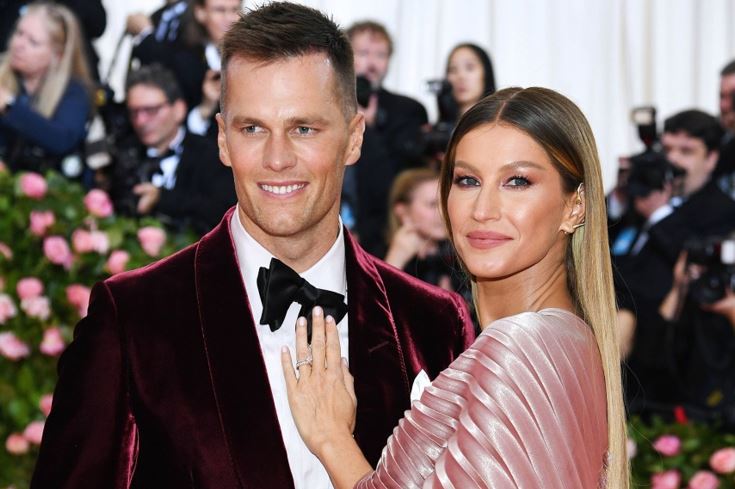 Football quarterback Tom Brady and supermodel Gisele are one of the topmost celebrity-family influencers. The credit of this perfect and happy family goes to Tom and Gisele's common friend. Tom was with Bridget Moynahan when he met Gisele and instantly fell head over heels for her. He left his pregnant partner Bridget who eventually got married to Tom's doppelganger and businessman, Andrew Frankel. Tom and Gisele look phenomenal together and give us major goals.
 8. Prince Harry And Meghan Markle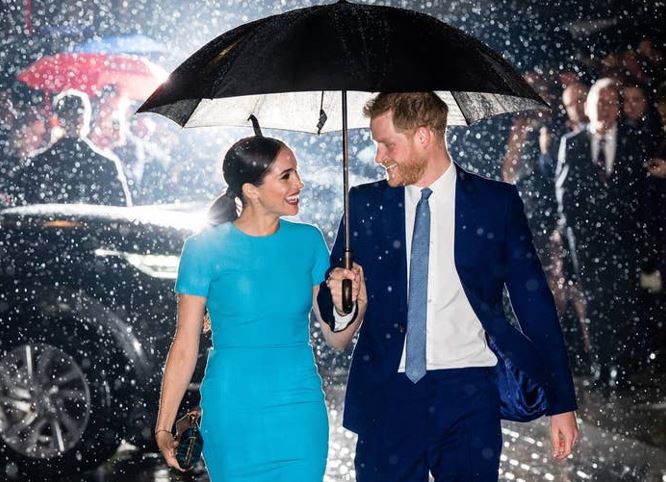 Meghan Markle is a lucky woman! Not because she is married to a prince but because she had a friend who set her up with one. Why don't we have such friends? It was Meghan and Prince Harry's mutual friend who set them up on a blind date. Neither did Meghan know much about the Prince nor was he aware of her hit show, Suits.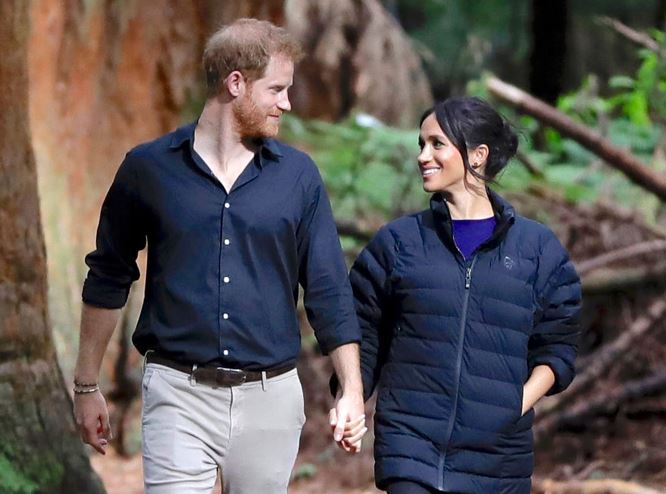 They have been married for two years now and only getting stronger by standing by each other through thick and thin. For all we know, Meghan didn't care much about the royal status as the two are now fighting to lead an independent life together.
 9. Cameron Diaz And Benji Madden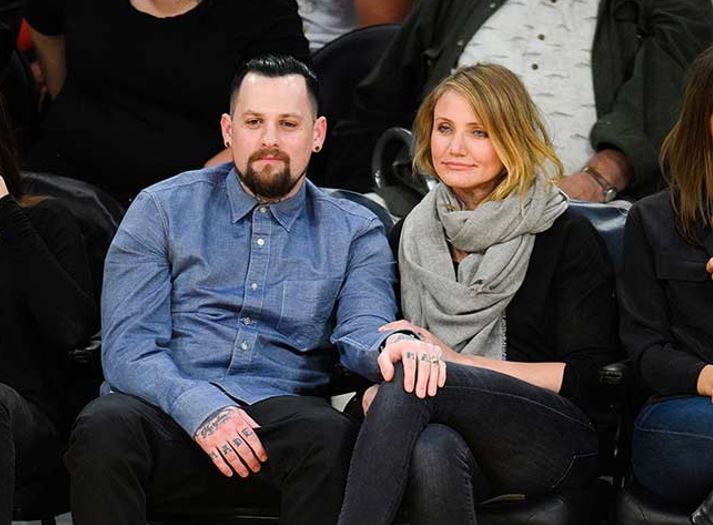 It's true that Cameron has had a thing for musicians since her youth and her best friend, Nicole Richie knew that pretty well. She set her up with Benji and the two have been inseparable since then. We are glad to see Cameron happy with Benji who is now her husband and father of her daughter. Nicole on the other hand is married to Benji's brother Joel Madden and the BFFs are now family.
10. Khloé Kardashian And Tristan Thompson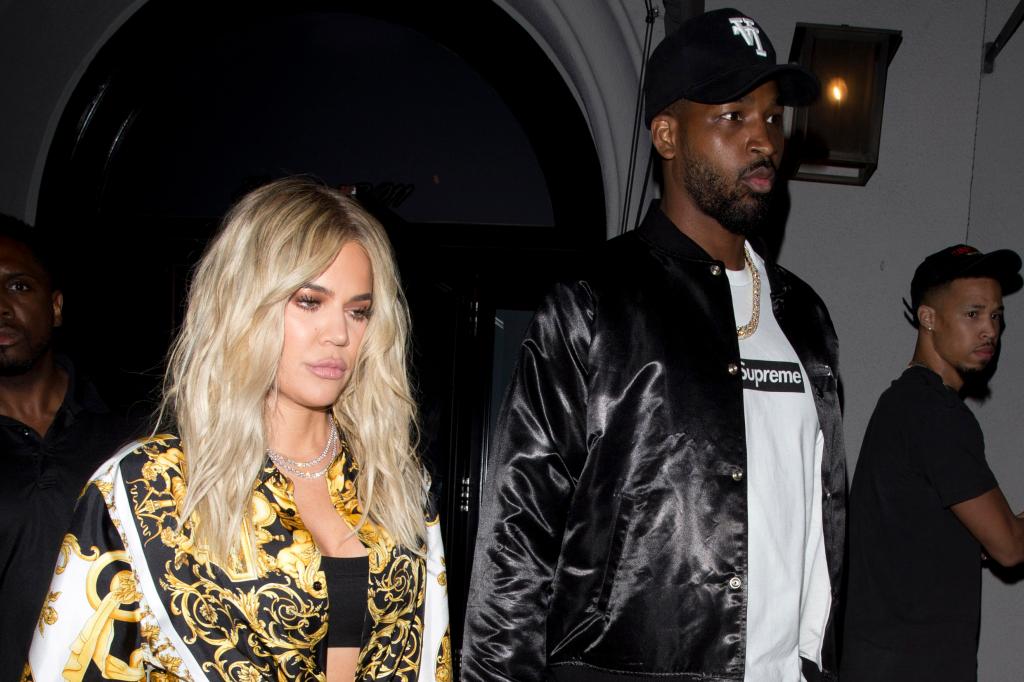 Khloe and Tristan have had a heck of a relationship that blew their minds away. She was recovering from her divorce with NBA player, Lamar Odom when Brandon Jennings set her up with Tristan Thompson. Tristan is also an NBA star and they hit it off instantly. They have had a long-term on and off relationship since 2016 but share a two-year-old daughter together. Their current relationship status says that they are back together.