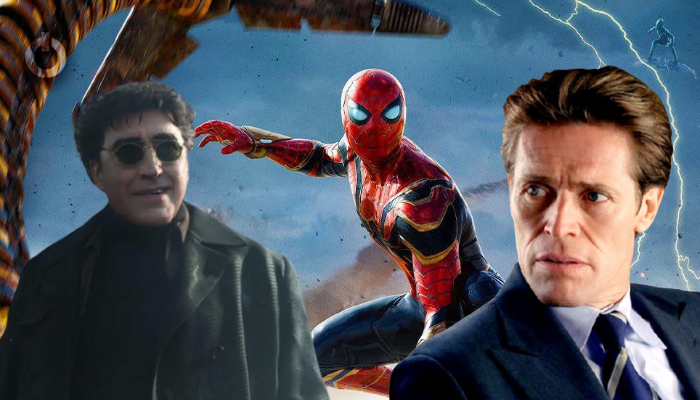 The wait for the second trailer for MCU's third solo Spider-Man venture Spider-Man: No Way Home is at its peak. With less than 40 days left for the movie to come out, fans are hyped up to get another glance at everything the movie will explore. There is no idea what exactly we will get in the second trailer but it will definitely confirm some theories that fans have developed so far. The movie will probably live up to the name of the most ambitious MCU project following the Infinity Saga. While there is no confirmation when we might get a second trailer considering even the first trailer took its time to come out. According to some sources, details regarding the Spider-Man: No Way Home trailer 2 have been leaked and they might confirm the biggest fan theories so far.
Spider-Man: No Way Home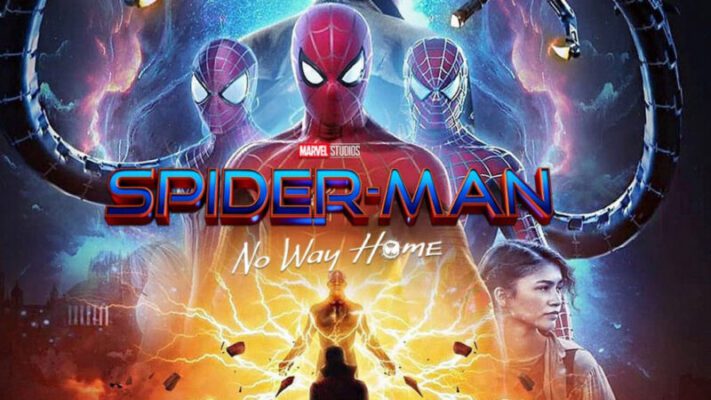 The first trailer for Spider-Man: No Way Home was released after a massive delay and there were even reports that the movie might not even premiere a trailer before its release. When the trailer was released, it ended up being the most-watched trailer in the first 24 hours since its release. The trailer gave us our first look at Alfred Molina reprising his role as Doc Ock along with a tease at Willem Dafoe's Green Goblin as we saw one of his Pumpkin Bombs that we had last seen in the Sam Raimi Spider-Man movies. Fans are considering that we will get to see other characters from the previous Spider-Man movies make an appearance and we got hints of their presence in the first trailer. The second trailer will be able to confirm the theories surrounding their return to the movie.
Spider-Man: No Way Home Trailer 2 Description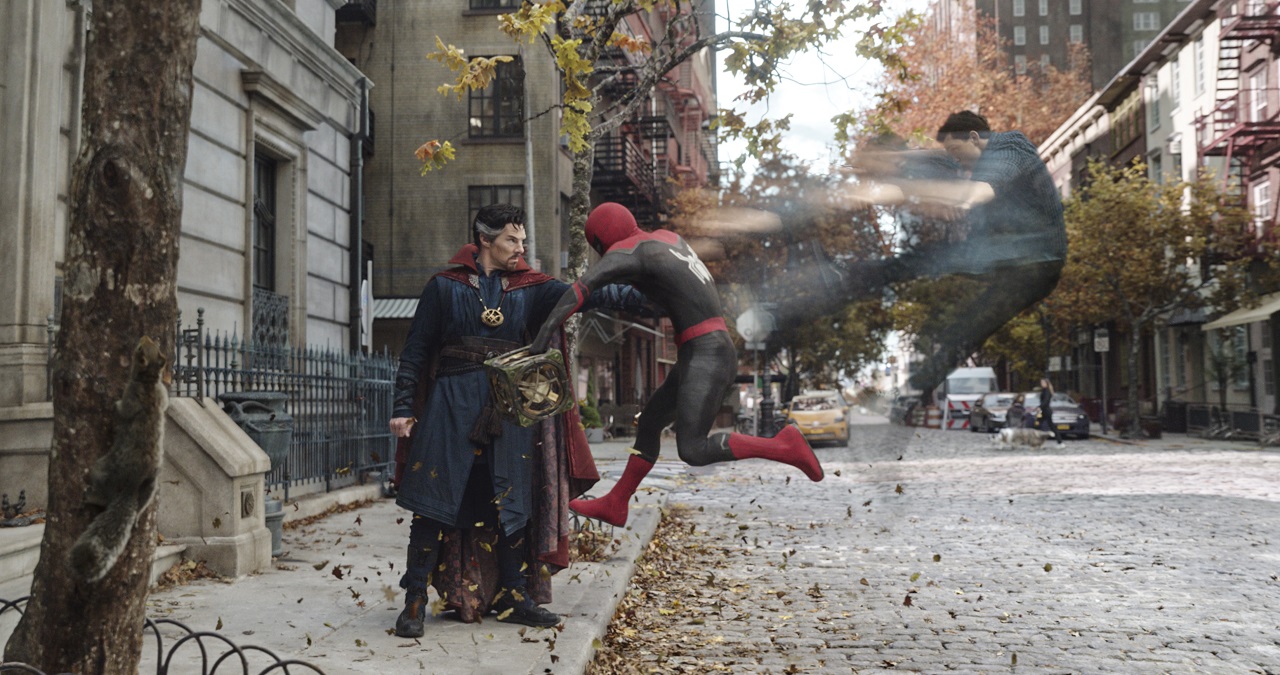 There have been various leaks surrounding this movie with a half-finished first trailer getting leaked before the trailer was officially released. Now it seems that details regarding the Spider-Man: No Way Home Trailer 2 have been leaked by 4chan. The details leaked include:
– Version I saw was 3:17 mins long

– It was finished so I believe it'll come out soon but idk when

– Strange explains the spell a bit better. Peter says that his identity being revealed is affecting everyone around him and he has no other choice

– Someone throws green paint at Peter

– There's a single shot of Peter at what looks like a courtroom

– Doctor Strange says that they shouldn't have messed with the spell

– We see a shot of Peter talking to someone at a cafeteria but it doesn't show who the person is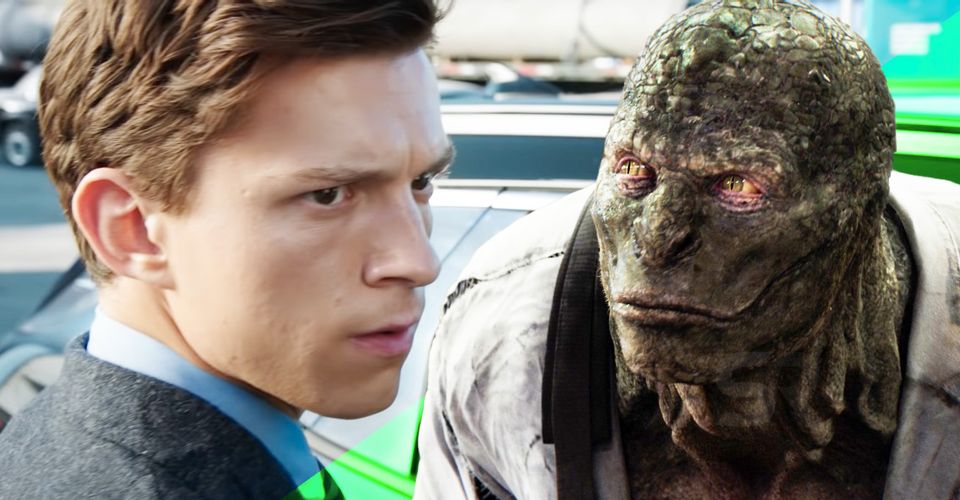 – We see the Lizard behind a magical barrier. Peter stares at him with a scared look. He has pants but it's the same design from TASM

– Sandman is shown as a big sand monster

– We see a fight with Electro at night. Peter has the black and gold suit. Electro has a yellow and green gas station suit with yellow electricity shining on part of his skin

– We see Willem Dafoe's Gobin explaining to Peter that if Strange sends them back to their worlds, they would die and he has to help them. We only see his face and he was wearing a purple scarf

– There's a few scenes showing Strange chasing Peter. Peter is holding a cube (same from first trailer). Strange says that Peter doesn't know what he's doing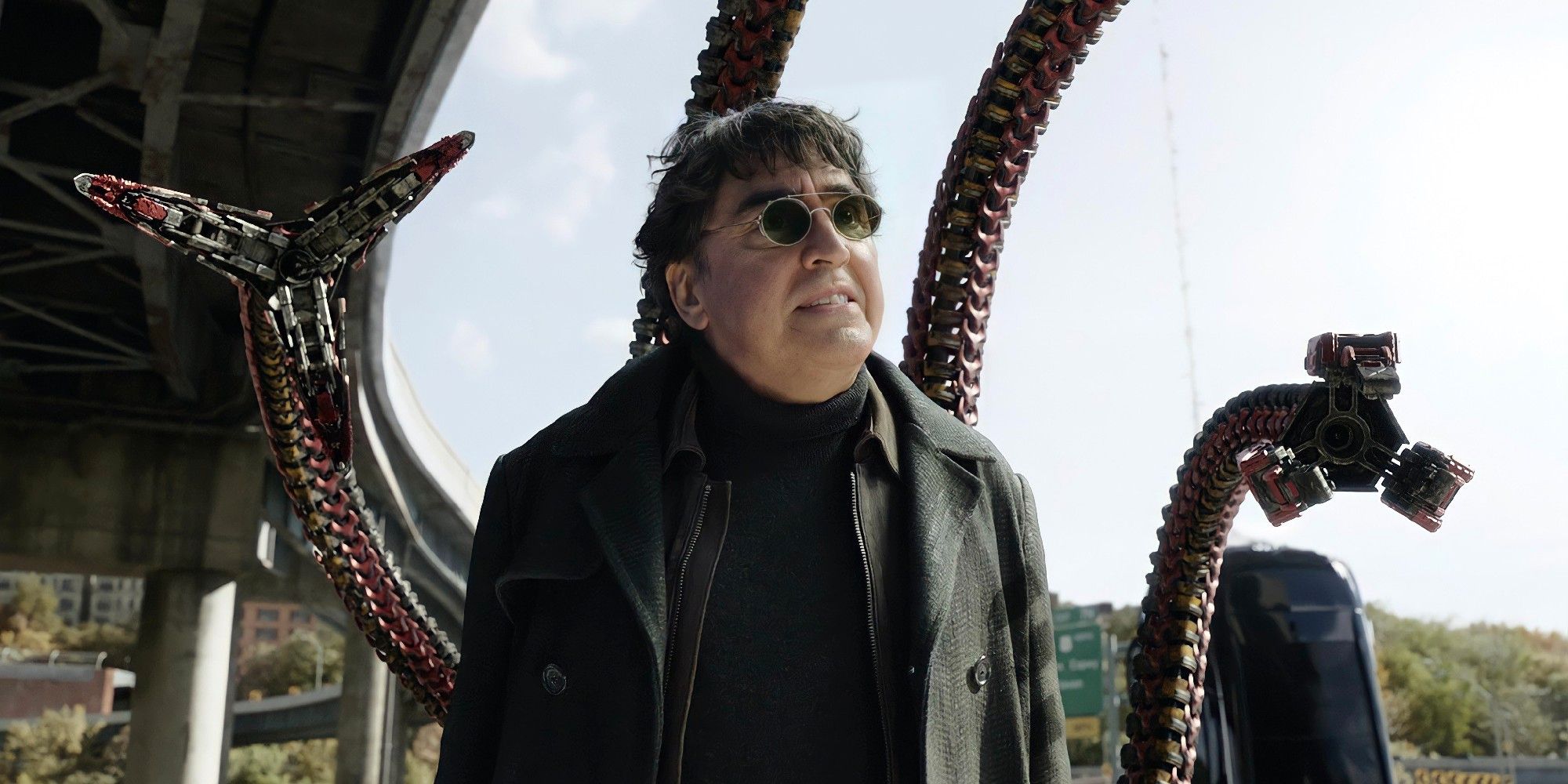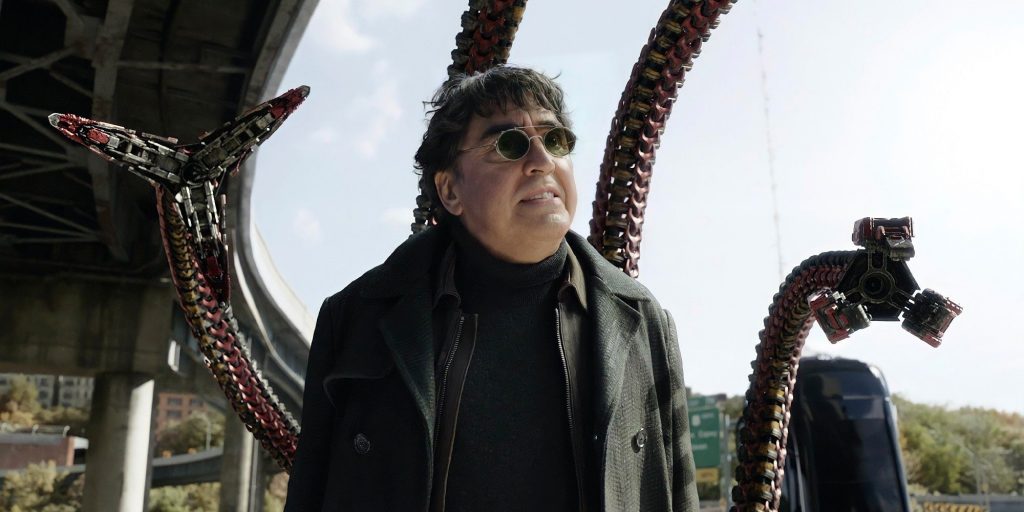 – We see a lot more of the bridge scene with Doc Ock. We don't see Peter fighting him, only saving people around as Doc approaches and grabs him

– MJ and Ned at the Sanctum. Ned says to Doctor Strange that he always wanted to see a real wizard. Then Ned asks if he can wear the cape and Strange makes an annoyed face.

– Trailer ends with someone saying that Peter will need help (black screen) then shows two shadows walking in the Sanctum. We only see the shadows on the ground then a shot of Peter with a confused look. The music that plays is a mix of Tobey and Andrew's soundtrack

– "Tickets on sale now" at the very end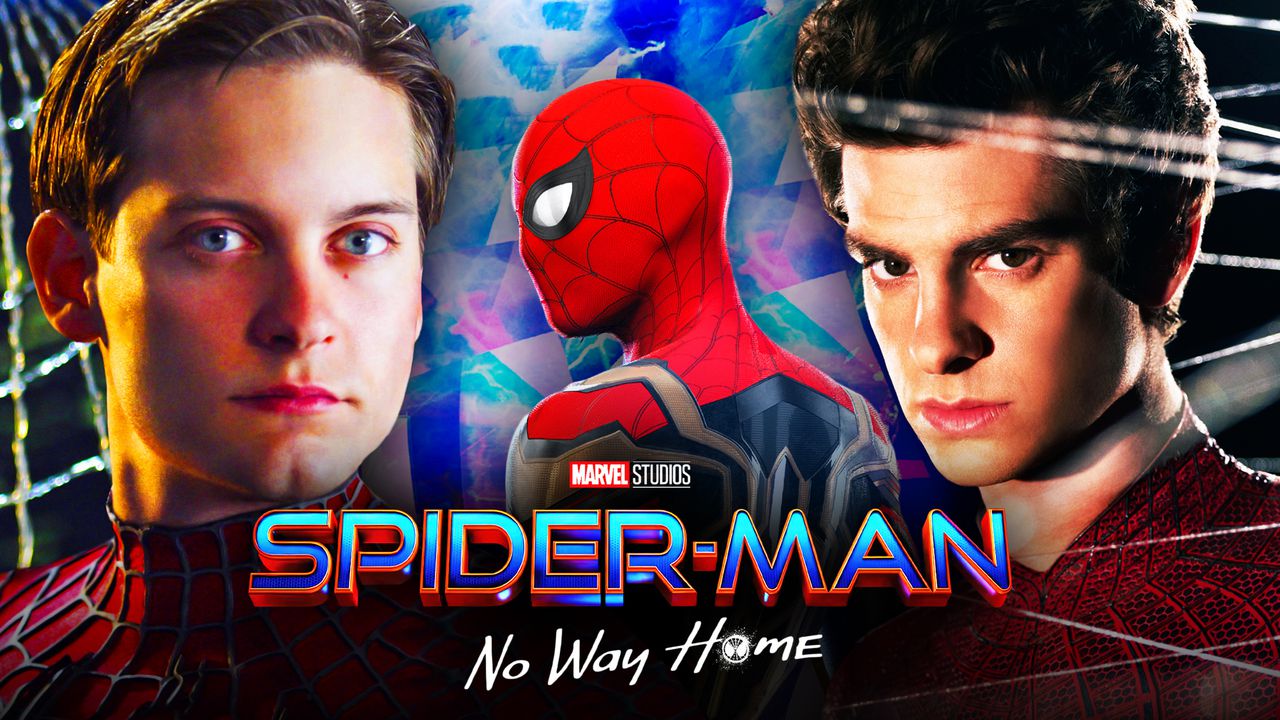 While the details do confirm the various appearances we have been expecting to see with the fact that we will get to see Willem Dafoe and Jamie Foxx reprising their respective villain roles. While this does not clarify whether the characters of Sandman and Lizard will be played by actors Thomas Haden Church and Rhys Ifans again. But the ending with the introduction of the two early Spider-Men as shadows along with a mix of both their soundtracks sounds like something out of a dream. This will only increase the hype surrounding the project considering the details play out according to most of the theories that were revealed in the past few months.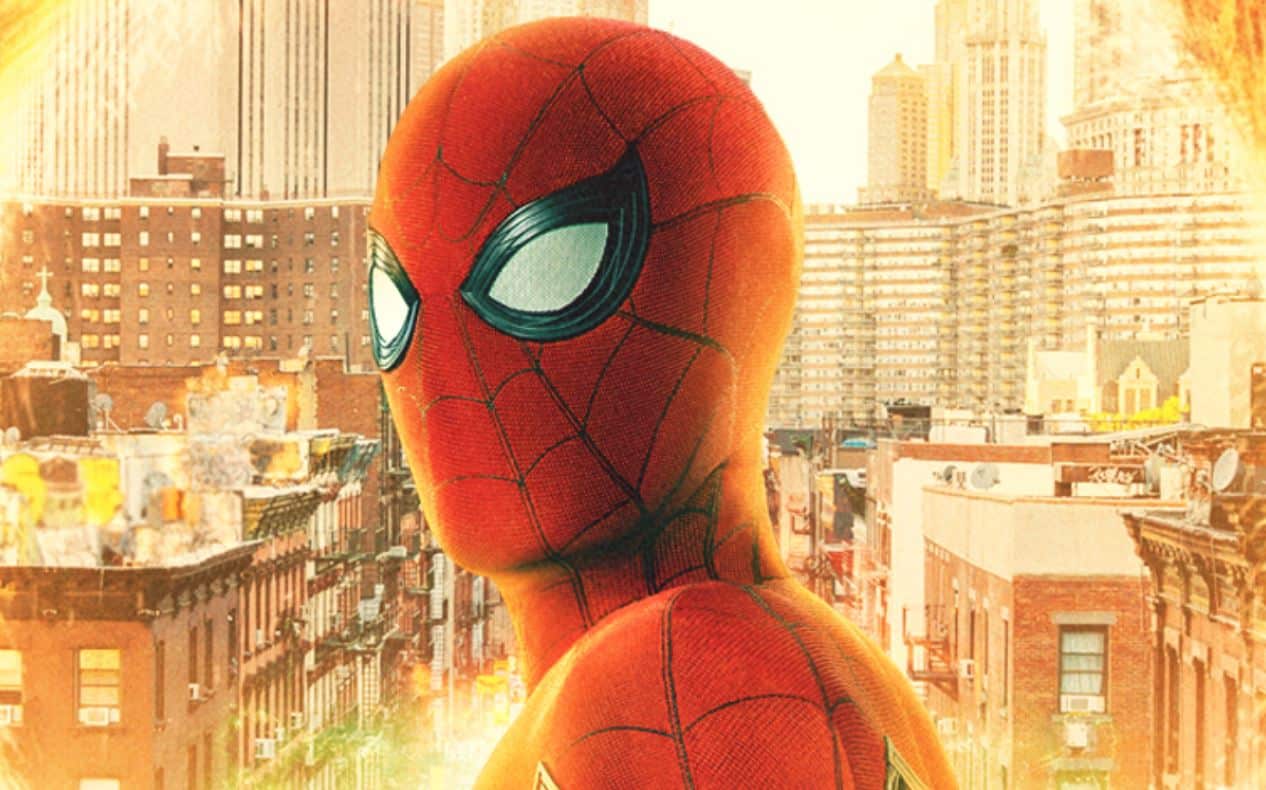 There have been various theories about the project over the last few months and it is expected to take this detail with a grain of salt considering it might turn out to be just another fan theory. Most of the stars supposed to be associated with the project have denied their involvement repeatedly. While it would be awesome to see these details actually come to fruition we cannot keep our expectations high considering that might end up ruining the movie. Spider-Man: No Way Home will release in theaters worldwide on December 17.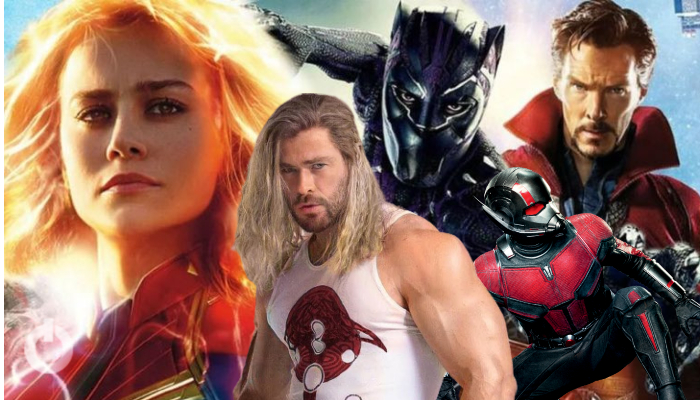 Besides that, MCU's upcoming roster includes Doctor Strange in the Multiverse of Madness, Thor: Love and Thunder, Black Panther: Wakanda Forever, The Marvels, Ant-Man and the Wasp: Quantumania, Fantastic Four, Guardians of the Galaxy Vol. 3, Deadpool 3, and Blade. We've also got several MCU shows for Disney Plus including Hawkeye, Ms. Marvel, Moon Knight, She-Hulk, Secret Invasion, Ironheart, I am Groot, Armor Wars, Echo, Wakanda, Loki season 2, What If…? Season 2, and Okoye.
Follow us on Facebook, Instagram & Twitter for more content.
Also Watch: