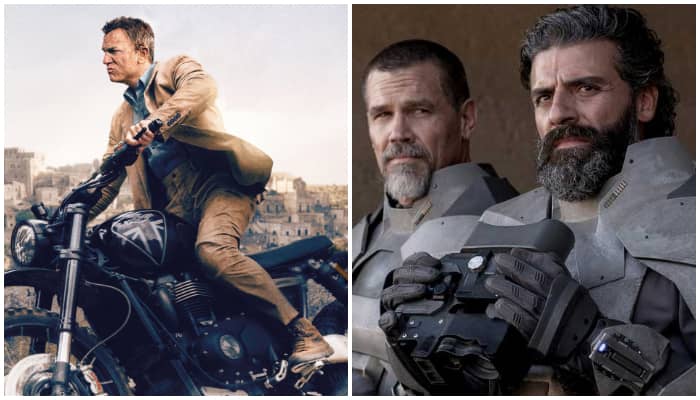 2020 hasn't been a good year for movies. Theatres haven't reopened in full capacity and Studios are continuously delaying their films. That is why none of the big movie trailers are being released either. But the last two to three weeks have been good in terms of trailer releases. First, the DC FanDome event gave us 4 new movie trailers, and then other studios began to catch up as well. So, here are the new movie trailers which will excite you. Watch them if you haven't:
Dune
Just last night, Warner Bros. released the first trailer of their upcoming sci-fi movie based on Paul Herbert's novel of the same name. Timothée Chalamet plays Paul Atreides, the son of Oscar Isaac's Leo Atreides & Rebecca Ferguson's Lady Jessica. Also starring in the film are Jason Momoa, Josh Brolin, Zendaya, Dave Bautista, Stellan Skarsgaard & Javier Bardem. The film is set to arrive on December 18, 2020, but it could get delayed.
No Time to Die
Bond 25 is coming this November. The new trailer seriously looks bad-ass. It is extremely action-packed, and we also get a good look at Rami Malek's mystery villain Safin. It is the final movie of Daniel Craig as James Bond and he seems to be going out with a blast. Apart from him, the movie stars Ralph Fiennes, Ben Whishaw, Lea Seydoux, Ana de Armas, Lashana Lynch, Naomie Harris, Rory Kinnear, Jeffrey Wright, and Rami Malek. No Time to Die will release on November 20, 2020.
2067
We live in an era where Hollywood has become totally obsessed with films that are based on time travel or are set in post-apocalyptic futures. 2067 seems to be giving us a unique mix of both these elements in one story. Kodi Smit-McPhee's character Ethan Whyte gets the responsibility to change the fate of mankind as he is summoned to the future. Will he be able to change the timeline? We'd know next month as director Seth Larney's sci-fi movie will arrive in theatres and on VOD on October 2, 2020.
Enola Holmes
Netflix will end September with a bang as they are going to bring us a Sherlock Holmes spin-off movie called Enola Holmes. Milly Bobbie Brown plays the younger sister of Sherlock & Mycroft Holmes, Enola. She will go on a quest to find her missing mother. The critics are already loving the film as it has an 89% fresh score on Rotten Tomatoes. It is set to arrive on September 23.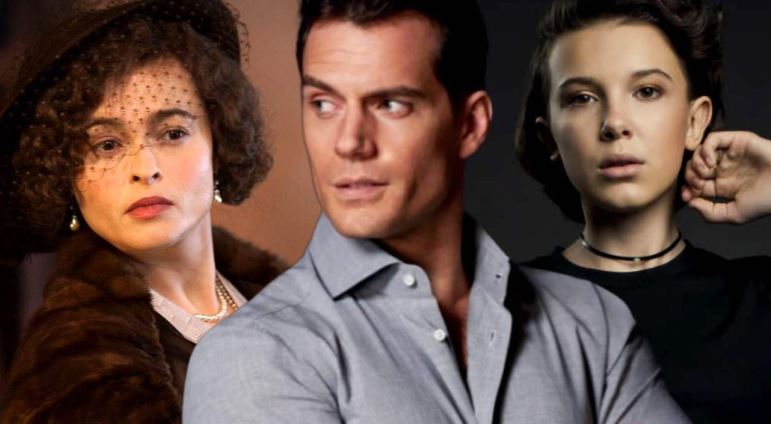 Here's the official synopsis official synopsis of the movie:
"Based on the beloved Edgar-nominated book series, ENOLA HOLMES tells the story of Sherlock and Mycroft Holmes' rebellious teen sister Enola, a gifted super-sleuth in her own right who often outsmarts her brilliant siblings. When her mother mysteriously disappears on her 16th birthday, Enola seeks help from her older brothers. But soon realizing they're less interested in solving the case than in packing her off to finishing school, Enola does the only thing a smart, resourceful and fearless young 1880s woman can do… she runs away to London to find her. Meeting a cast of memorable characters along the way, Enola's caught in the middle of a conspiracy that could alter the course of political history. ENOLA HOLMES puts a dynamic new female twist on the world's greatest detective and his brilliant family."
Rebecca
On October 21, Netflix will bring us a romance thriller movie starring Armie Hammer and Lily James. The mystery is set around the former wife of Armie Hammer's character, Rebecca. Here's the official synopsis:
"A young newlywed arrives at her husband's imposing family estate on a windswept English coast and finds herself battling the shadow of his first wife, Rebecca, whose legacy lives on in the house long after her death."
Possessor
This sci-fi horror thriller flick from director Brandon Cronenberg follows an agent called Colin Tate (Christopher Abbott). He works for a secretive organization that commits assassinations by using brain-implant technology to inhabit other people's bodies. That way, the blame never falls on the organization itself. You can catch this film on October 9, 2020.
The Doorman
Ruby Rose stars in Lionsgate's upcoming action thriller movie. She plays Ali, a woman who has just returned from the line of duty. Ali befriends a family in New York City. The family soon gets attacked by a gang of thieves who are after the family's valuables. But apparently, Rose will be the Doorman who is going to stand in the way of the robbers. Director Ryûhei Kitamura's film arrives on October 9, 2020.
Read More:
Reports State Black Widow, Wonder Woman 1984 & Other Films Could Be Delayed Again