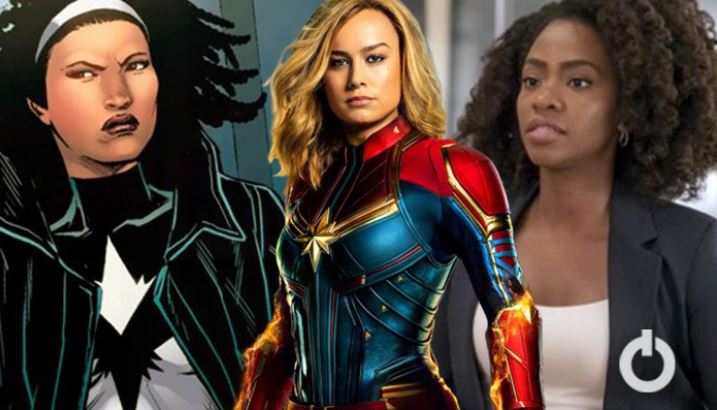 Even though Captain Marvel took place in 1995, it still managed to set up MCU's cosmic future pretty well. The Kree & Skrull war will once again find its way to Earth. Captain Marvel 2 is said to be Marvel's next Civil War like a crossover event. Meaning, not only will its story connect to the first Captain Marvel film that took place around 28 years ago, but it will also add in new storylines and new heroes. Among the many characters that will appear in Captain Marvel 2, the one who will surely appear is none other than Monica Rambeau.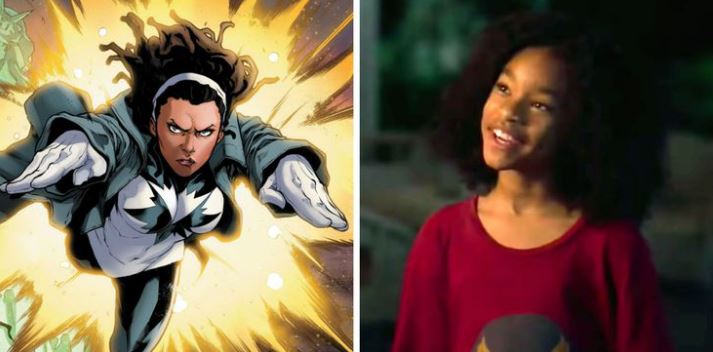 Akira Akbar played the younger version of Monica Rambeau in Captain Marvel. Now, Teyonah Parris will step in as the older Monica of the present day. She'd make her MCU debut in WandaVision as an agent of SWORD. She is a fan-favorite character in the comics, so we reckon that after WandaVision, her role will transition into Captain Marvel 2, and possibly in the unannounced SWORD series on Disney+.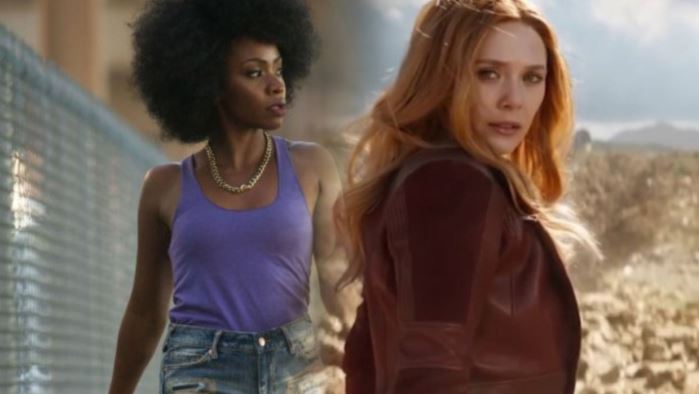 The real evidence of her appearance lies with the writer & director of Captain Marvel 2. After working on WandaVision, Megan McDonnell was handed over the responsibility to write Captain Marvel 2 as well. So clearly, she isn't just in charge of crafting the story of Carol Danvers, but she has been handed over the means to flesh out the story of Monica Rambeau as well. It is understandable as to why Rambeau will join SWORD. She was one of the few children of Earth who came in contact with aliens during her childhood. And on top of that, Carol inspired her to be a hero. She left Monica with the notion that it isn't just the people of Earth who need to be helped, but the people of the entire galaxy. So, young Monica will join SWORD despite not having any super powers yet.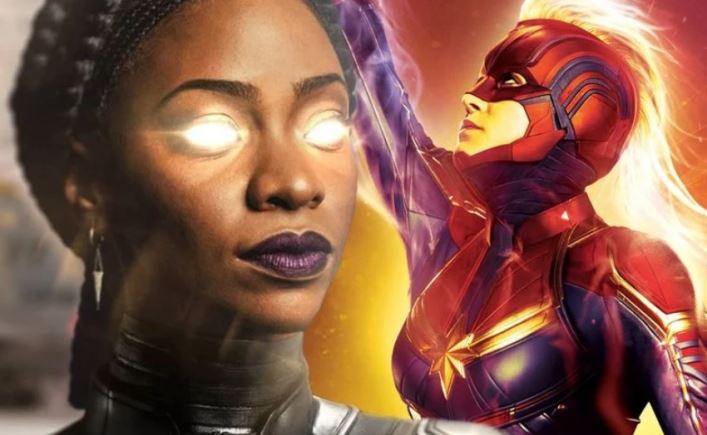 Since WandaVision is supposed to set up Rambeau's MCU arc, we're assuming that she'd get her powers in the WandaVision series itself. And after becoming Spectrum, she'd surely like to join her idol, Carol Danvers on a few space missions. Like her mother Maria, she'd also team up with Carol.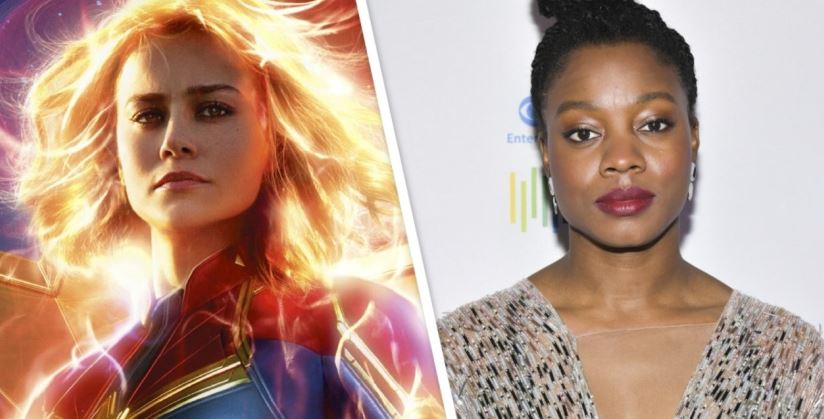 Captain Marvel 2 is being directed by Nia DaCosta. We've seen her amazing work in the 2018 movie Little Woods starring MCU's very own Tessa Thompson, and Lily James. And now, we're waiting for the Candyman sequel that she has directed. Guess who stars in Candyman 2020, alongside Yahya Abdul-Mateen II? Teyonah Parris! So clearly, Marvel is assembling a team that has worked together. By this logic, we might even see Tessa Thompson's Valkyrie in Captain Marvel 2. But that is obviously not confirmed yet.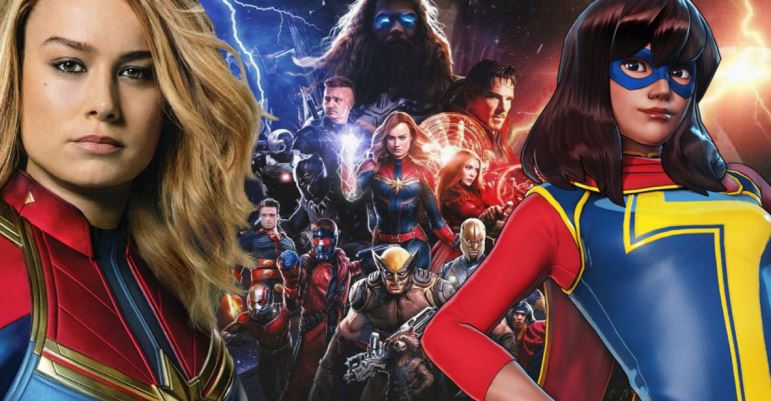 Anyway, we're sure that Carol Danvers & Monica Rambeau will share the screen in the Captain Marvel sequel. And joining them should be yet another character inspired by Carol, Ms. Marvel. She'd appear in her own series in late 2021 or early 2022. We assume that her series will also tie into Captain Marvel 2 where the embiggening hero will team up with Carol. Let's see who else will be uniting with Captain Marvel. Rumors have suggested that Spider-Man might have an appearance in the film, and even Nova might make his debut. Let's see what happens.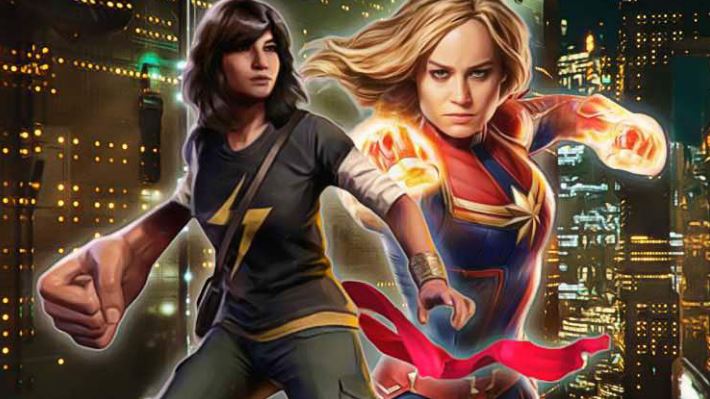 Here's the updated Phase 4 movie schedule of MCU – Black Widow on November 6, 2020, The Eternals on February 12, 2021, Shang-Chi and the Legend of the Ten Rings on May 7, 2021, Marvel's Spider-Man 3 on December 17, 2021, Thor: Love and Thunder on February 11, 2022, Doctor Strange in the Multiverse of Madness on March 25, 2022, Black Panther II on May 6, 2022, and Captain Marvel 2 on July 8, 2022. As far as the TV shows are concerned, The Falcon and the Winter Soldier & WandaVision are supposed to hit Disney+ later this year, Loki, What if…? & Hawkeye will arrive next year, and Ms. Marvel, Moon Knight & She-Hulk will possibly arrive in 2022.
Read More:
New Black Widow Theory Reveals How Captain America Will Be Involved