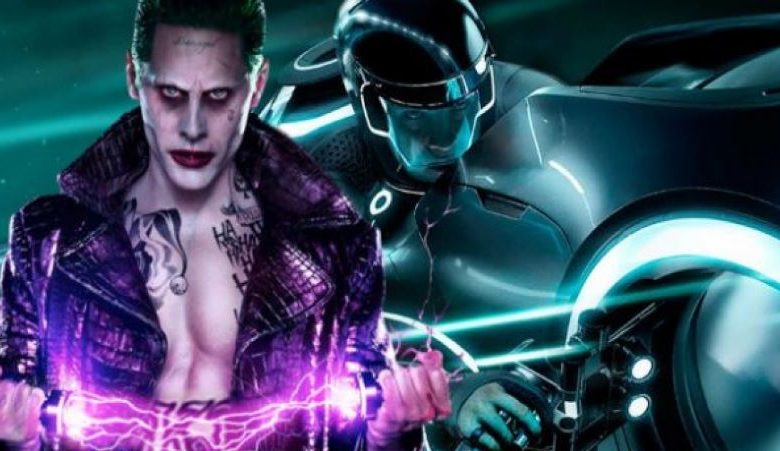 Disney's Tron 3 With Jared Leto:
Disney is coming up with their third attempt at the Tron franchise. The first one happened in 1982, and then in 2010, Disney brought us its sequel, Tron: Legacy. Back in 2017, rumors began to suggest that Tron 3 will actually be a reboot with Jared Leto, but its story will be built out of the "source code" of the Tron 3 script that was never brought to life. Well, the rumors about Leto are indeed true as he has confirmed that he is going to be the lead in the new Tron movie.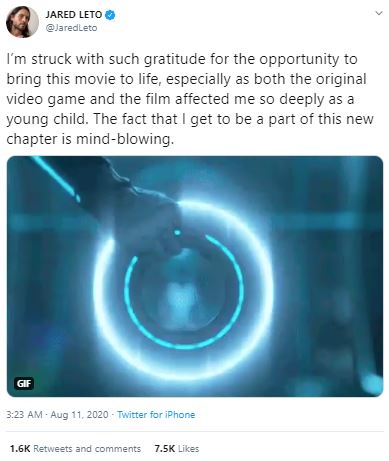 "I'm struck with such gratitude for the opportunity to bring this movie to life, especially as both the original video game and the film affected me so deeply as a young child. The fact that I get to be a part of this new chapter is mind-blowing."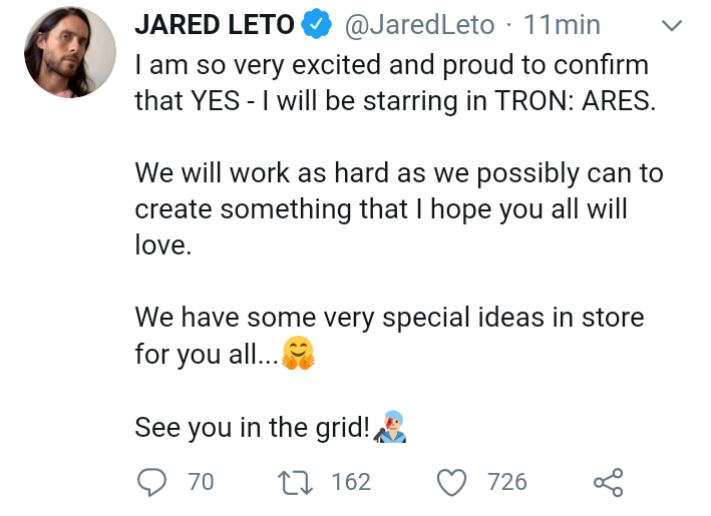 Along with the confirmation of his involvement in the upcoming Tron, Leto possibly gave away the title. In the above image, you can clearly see how Leto has stated, "YES – I will be starring in TRON: ARES." The reason we've attached an image here is because this original tweet was deleted by the actor, and then he posted another tweet with the same information, but the only thing missing here is "ARES." So clearly, Leto seems to have given away the title of the next Tron movie, and it is going to be called Tron: Ares. This new title confirms the 2017 rumor which suggested that Leto will be portraying a character called "Ares."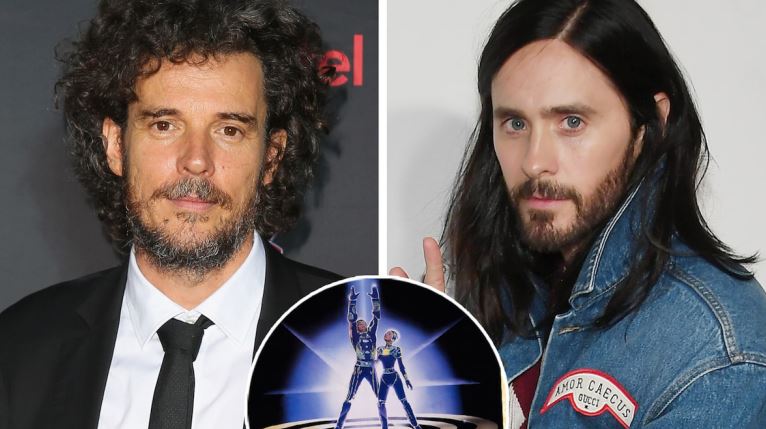 Now let's look at another important Tron update. According to Deadline, Lion director Garth Davis has been hired to direct Tron: Ares. "Davis has been quietly building acclaim on the indie movie front with projects like the 2016 multi-Oscar nominee Lion, or the 2018 Biblical film Mary Magdalene" Apparently, Davis had to fight really hard to be hired as the director of the upcoming sci-fi action movie. He really convinced Disney execs to give him the job, and now he'd team up with the Oscar-winning actor to bring Ares to life.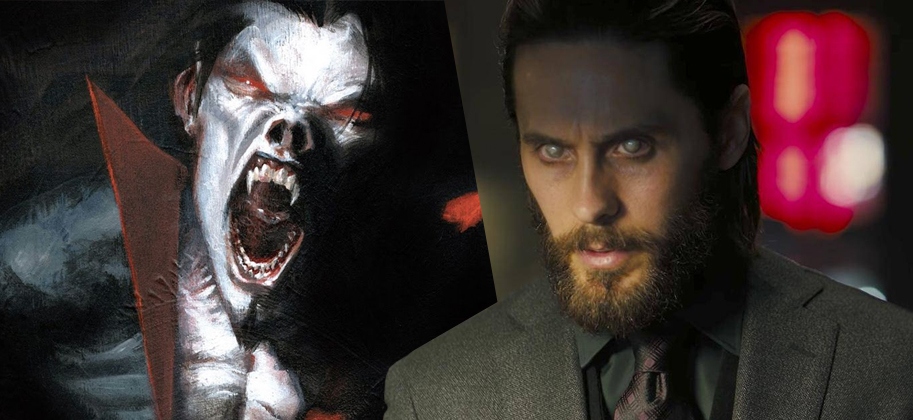 Leto's time as Joker might have turned out to be dull as WB execs changed their direction midway. But, he did extremely well in Blade Runner 2049, and now people are optimistic about his take on another big role in the form of Sony's Michael Morbius. So, we're pretty hyped that he will also lead the 3rd Tron film and possibly do justice to the role of Ares.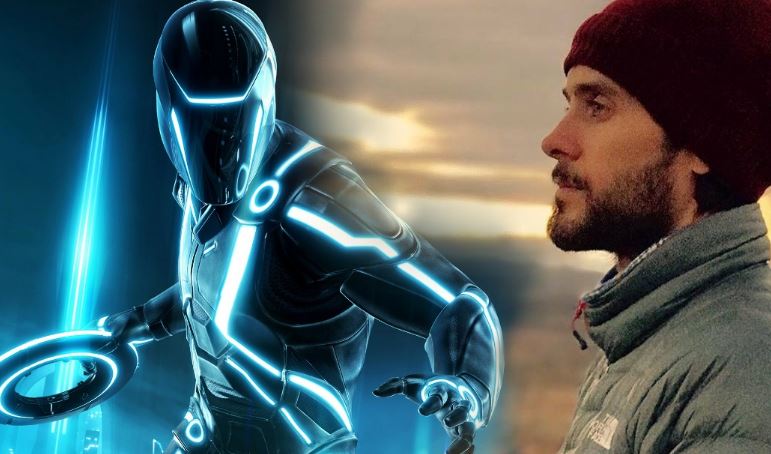 And another important detail about Tron: Ares is that it might actually be a Disney+ original film. Here's what Disney's music executive Mitchell Leib claimed a while back:
"Now with Disney+, I think there's opportunities to be creating content that we otherwise wouldn't have been able to create…So I had lunch with Paul Hahn to further a bit of a starting conversation that we're looking at making a sequel to Tron now, we're looking at Tron 3. And we've got a great script, I mean a really phenomenal script that we're very excited about. Whereas the timing wasn't right to have done it years ago, I think we feel like the timing is right now, and I feel like we've learned a lot of lessons from that last movie.

The right and first thing to do is to try and bring Daft Punk and would they want to. And the answer is they're always open to anything and everything, but you gotta take it as it comes and see what the circumstances are. We don't even know who would be directing it, I mean we're hopeful Joe Kosinski would come back and do another one. A lot of things gotta fall into the right places, but certainly, there's an open-mindedness to it."
Let's see if Leto will successfully hold yet another franchise in the near future. Now that the Tron movie has found its director, we reckon that it might arrive as soon as 2022.
Read More:
New Rumor Reveals The Disney+ Series Which Will Bring Blue Marvel To The MCU