Movies
The New Images of 'The Nun' Are Creepy As Hell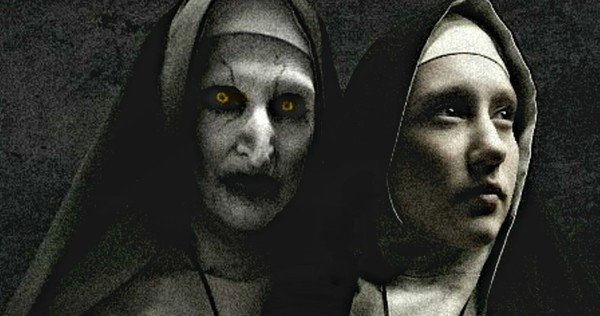 The Conjuring began as a solo horror outing but it became a major horror franchise with the cult following. It's the story of two supernatural investigators Ed and Lorraine Warren played by actors Patrick Wilson and Vera Farmiga whose job is to help families confront evil demons and overcome darkness surrounding them. The director James Wan has proved time and time again that he is the best director in this genre working in Hollywood.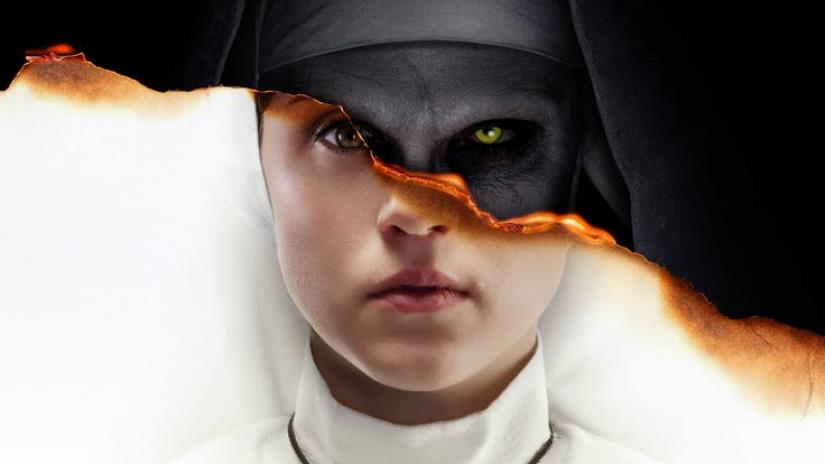 Corin Hardy (The Hallow) has now been entrusted with the responsibility to direct a spin-off based on terrifying nun Valak. It stars Demian Bichir as a priest who travels to Rome to investigate the death of a young nun named Irene. Bonnie Aarons is going to reprise her role as a demon nun from Conjuring 2.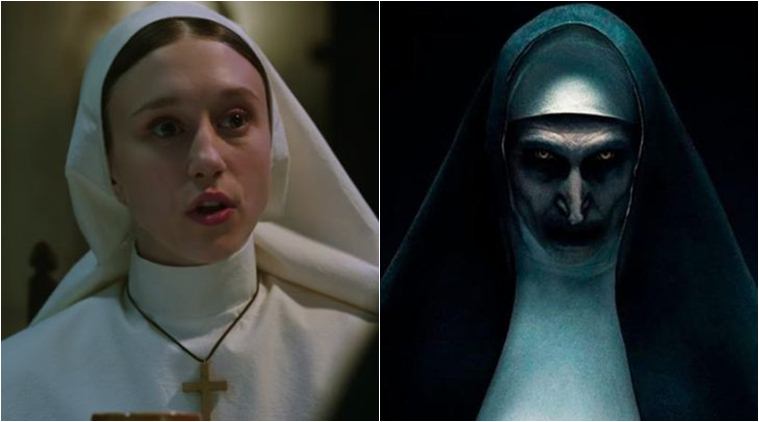 The new images of the upcoming spin-off have been released and they take supernatural horror to a whole new level. Corin admits that some amount of CGI has been used but this movie has taken a more practical approach.
"It's a bigger movie in many ways than something like [previous film] The Hallow, but it's also a grounded movie in that we're doing it all for real," he told Empire. "There's very little CGI: actually less CGI than even The Hallow. We're concentrating more on complex choreography and mind-trickery."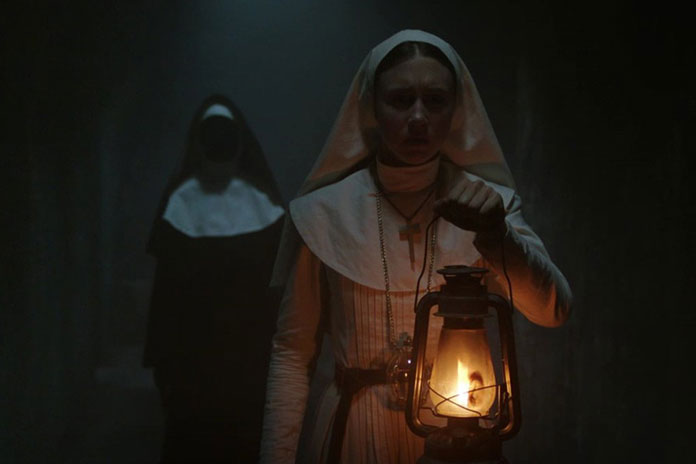 "We were shooting in a real Romanian fortress… it was used to store weapons… like an old bunker," Hardy explained. "Everyone was a bit unnerved by it. Pitch dark tunnels you could get lost in. So when we shot this sequence… it was called the corridor of crosses, and it was a two hundred foot long corridor… deep, dark, dank. Where I was situated, I had to be out of camera shot, so I was in one of these cells… literally a door from the corridor into a pitch black room. I see these two guys from the crew, probably sound department, just sort of sitting back a little further in the dark. I said hi. I was focused on the film. I turned my back and sat with my back to these two guys. And I was watching the monitors."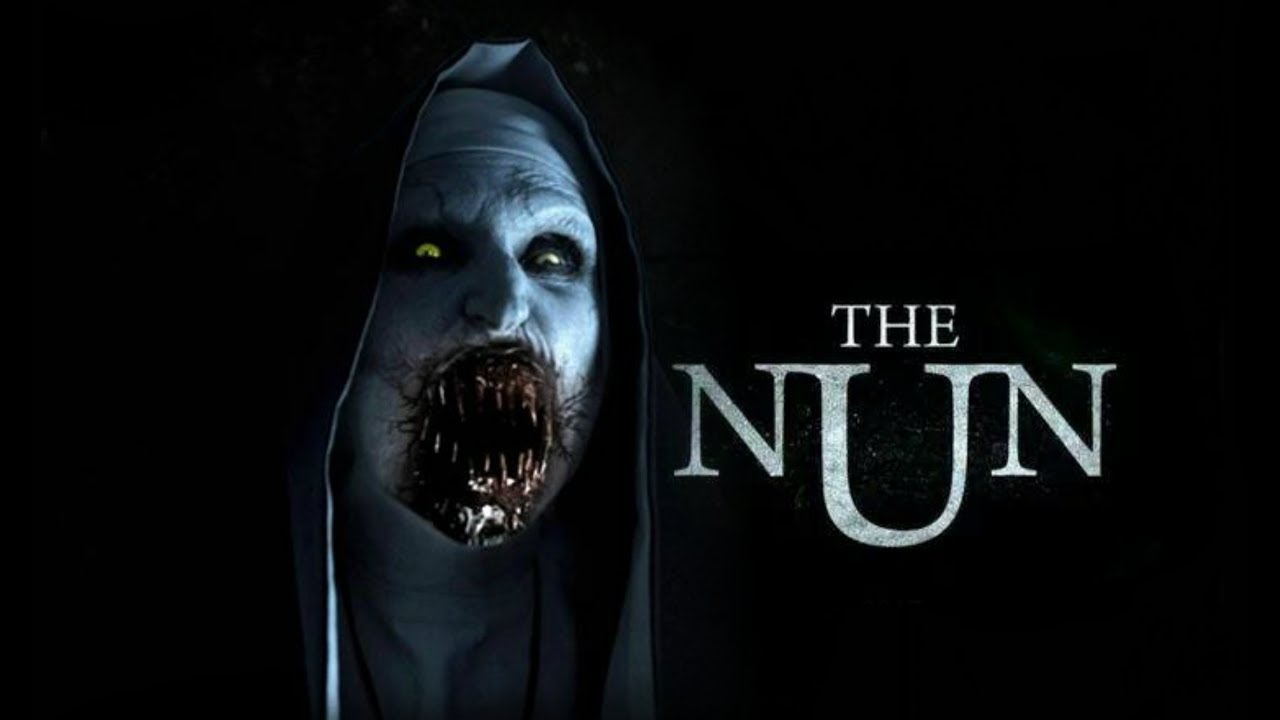 He continued, "Half an hour later… I finally got the shot… I got up and turned to the two men and said, 'Did you see that?' And I turned around and… there was just no one in the room. And there hadn't been anyone in there at all. There's nowhere they could've come out of. I saw them on the way in. I just felt that they were there the whole time."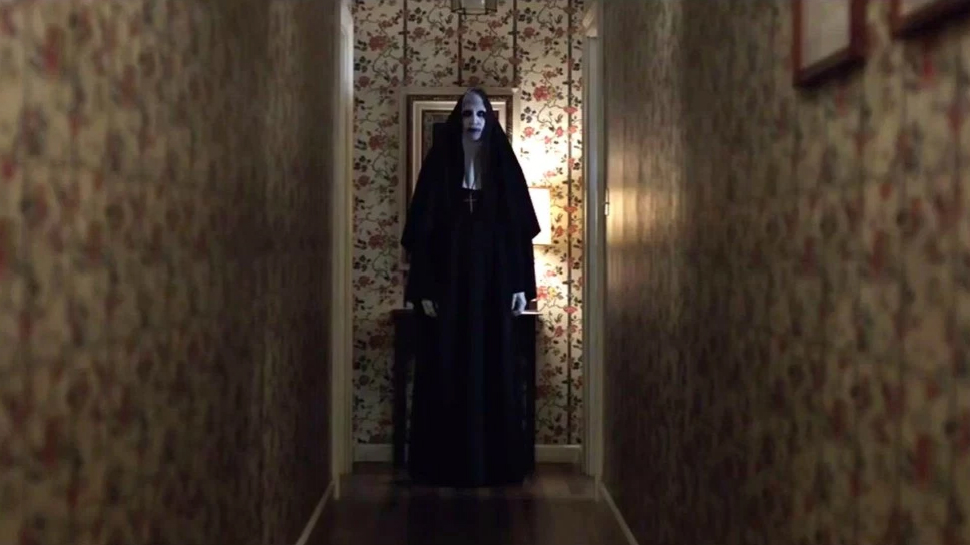 Gary Dauberman (co-scriptwriter for TV show 'IT'), hired as 'The Nun' scriptwriter had this to say:
"You know, James Wan has been really particular and he wants each movie in the universe to have its own sort of flavor and its own sense of style and not feel like it's just kind of a rehash of what's come before and I think The Nun takes a really cool approach that, you know, we haven't seen before in some of the other movies."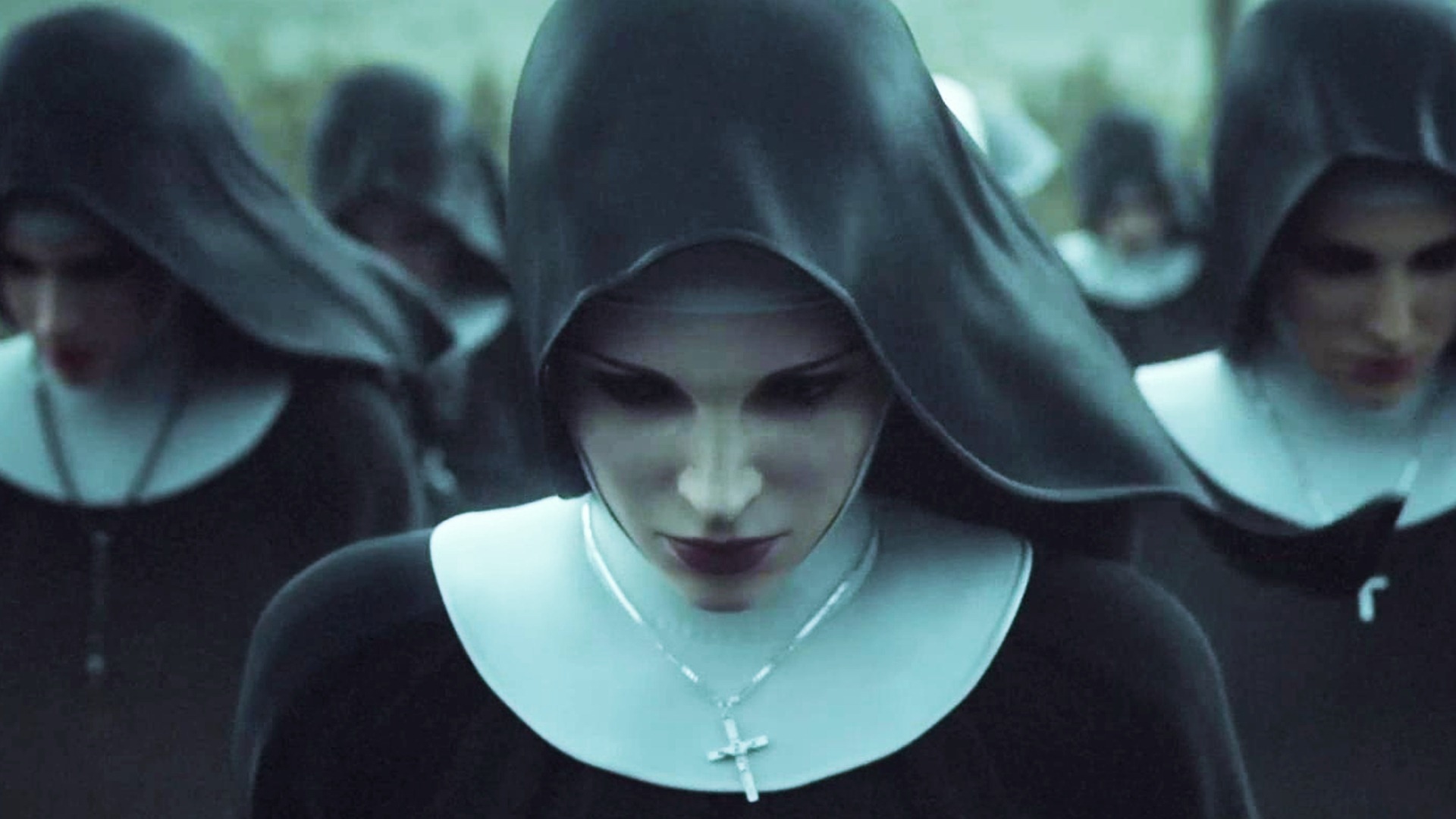 He added:
"It's not just based on the location alone, like where he was very particular about no, it's gotta be in Romania because of certain story elements, but also because of the production value you get from like, a castle in Transylvania, and this big looming thing, and you get the cross and the fog over the graveyard. It's very atmospheric, it's very moody. We talked a lot about the Hammer movies and stuff like that as sort of an influence. So it's got that kind of vibe to it that I think it's just different and sets it apart."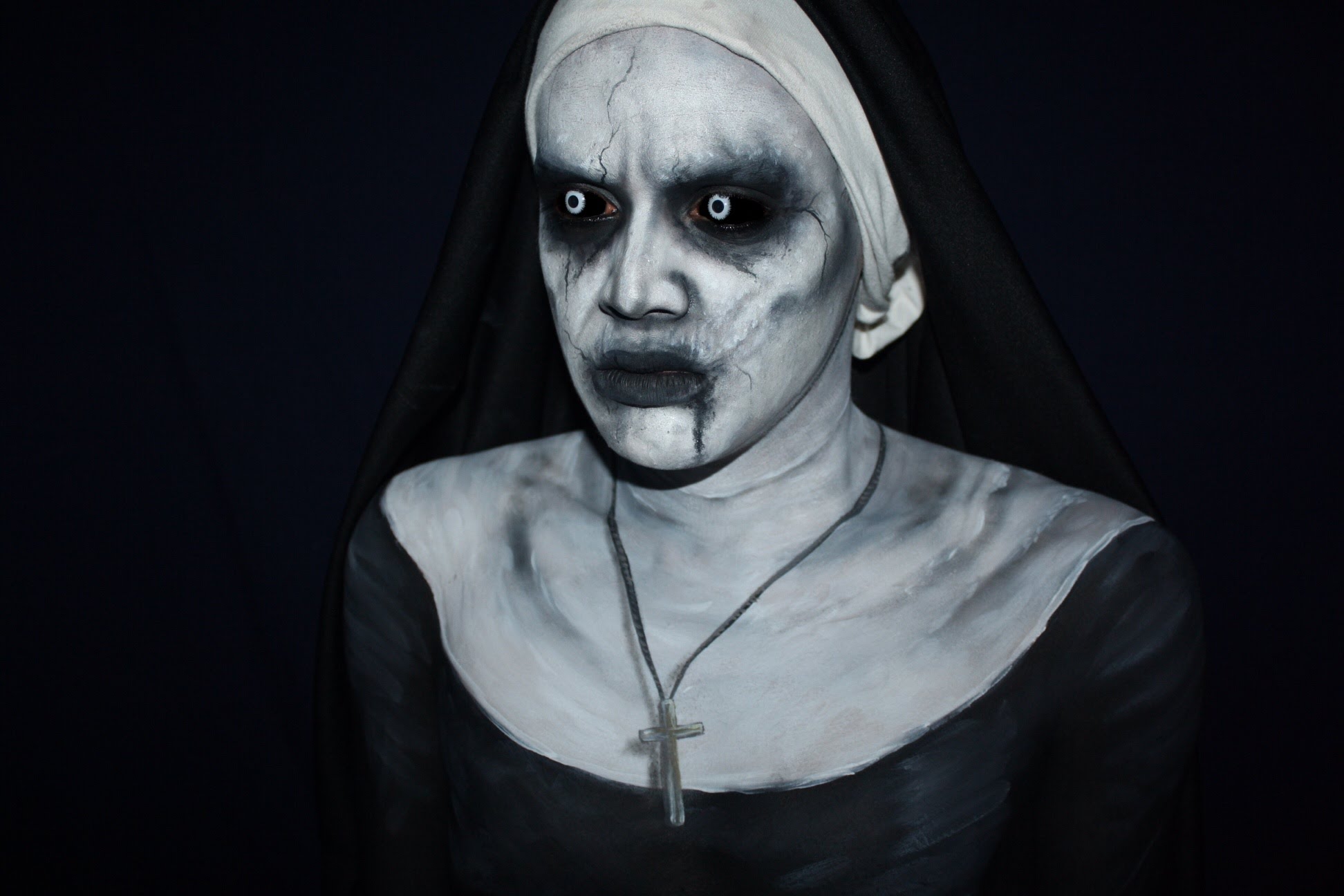 Here's what Conjuring Universe visionary James Wan had to say on "The Nun" which is set to arrive on September 7:
"I love Corin. That guy is amazing. I put Corin in the same camp as David. You know, like, really young, hungry, upcoming filmmakers, full of passion for the genre. Corin is such a monster movie-nut and I just love the guy's passion. All these up-and-coming filmmakers remind me of what I was when I started with Saw. That's the kind of filmmakers I would love to continue to foster through Atomic Monster. So, I'm very excited for what Corin has done with The Nun, and right now we're in post-production, putting the film together."