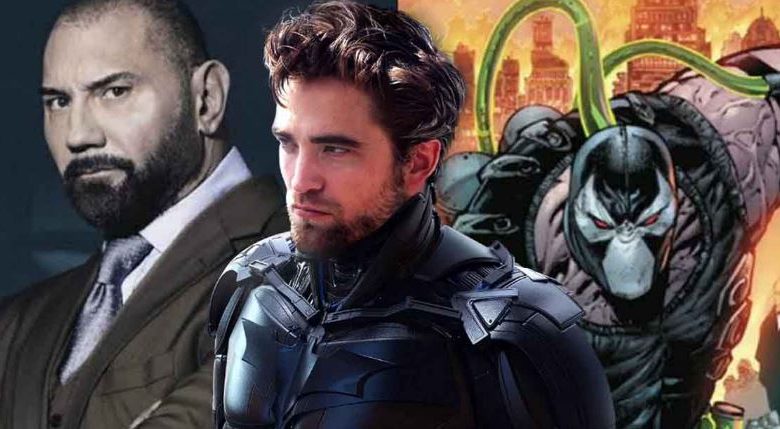 Matt Reeves & Robert Pattinson's The Batman is on track to hit theatres next year. In fact, the first footage of the film might actually be unveiled later this year at Brazil Comic-Con Experience (obviously if COVID-19 allows it). A lot of people are expecting the film to be absolutely great because WB chose to give into Matt Reeves' vision over the DCEU Batman story that they were initially pursuing. Reeves is bringing in at least 6 villains from Batman's Rogues Gallery, and now people are hoping that Bane will be in the movie.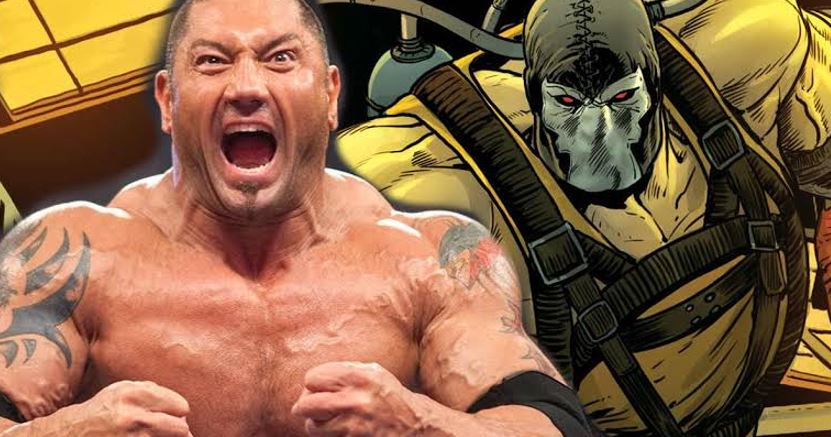 Ever since it was announced that James Gunn will be directing The Suicide Squad, rumors about Dave Bautista joining him in the movie began to float around the internet. People began to fan-cast big Dave as Bane. But the role that James Gunn had in mind for him was of Peacemaker. Unfortunately due to scheduling conflicts, Dave, the Destroyer couldn't join the cast of The Suicide Squad. So, a worthy replacement came in the name of John Cena. But that's not where the story ended for Bautista's DC role.

Once we began to get updates for Reeves' Batman movie and its villains, the Bane speculation started once again. So far from what is confirmed, the Penguin & Riddler are the villains confirmed to appear in the film. Apart from them, rumors have suggested that other baddies like Two-Face, Firefly and Mad Hatter are also in the film. But among all these names, it is just Firefly who can deliver a good action sequence with Batman. None of the others can. That's why further rumors suggested that someone like Bane could be in The Batman. This speculation was solidified when Dave Bautista tweeted the following image a while back: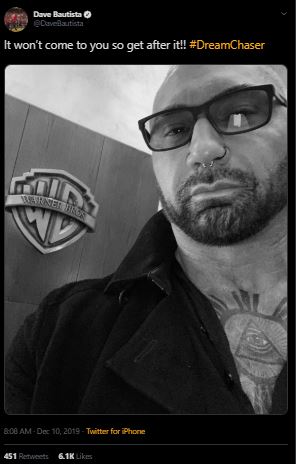 This made everyone think that Bautista was meeting WB regarding the role of Bane in The Batman. He has made it clear that he is plenty interested in playing Bane. But sadly, his latest tweet confirms that he is not going to play Bane in The Batman. He posted: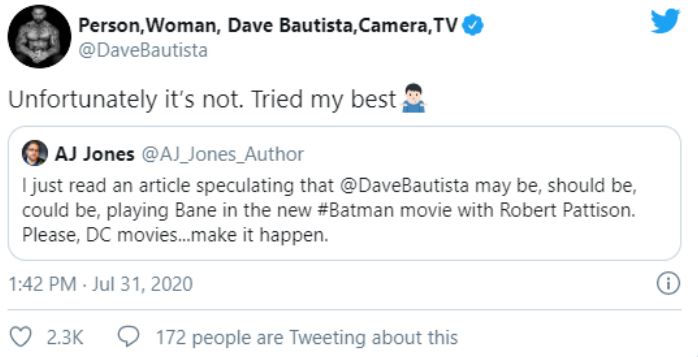 Well, this reply could mean two things. One is that Dave Bautista isn't playing Bane in The Batman because Bane isn't in Matt Reeves' story. The second is that Bautista didn't get the role despite the fact that Bane in is The Batman.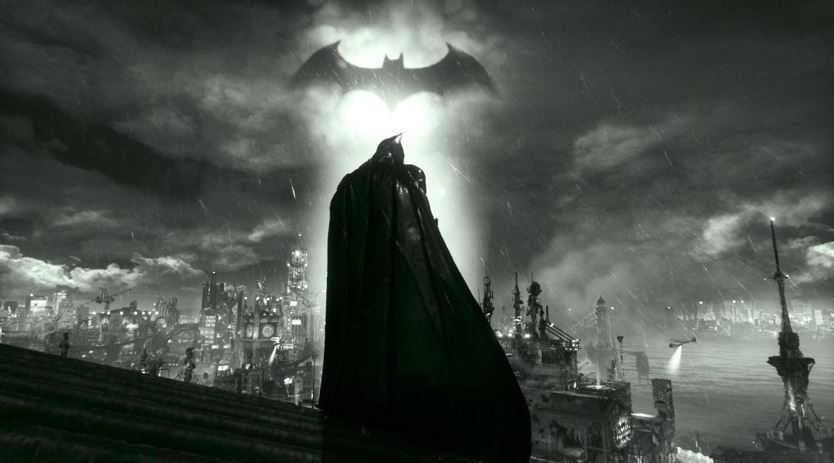 In my opinion, Matt Reeves seems to be pursuing a very grounded, detective based, noir Batman story to start things off. There might be action & some cool fight sequences, but there won't be Bane level of action in the first film at least. So, Bane is possibly not in The Batman, but we've got another evidence that WB does have plans to use him in a future film.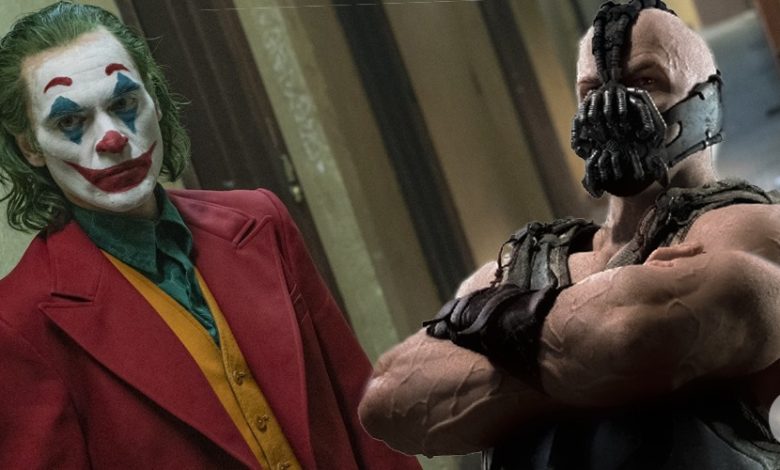 Heroic Hollywood's Umberto Gonzalez was the first one to break out the news of Henry Cavill's Superman returning to the DCEU. And just a while back, he reported that a pitch for a Bane movie had happened. He said:
"A potential project for the villain would've seen a must more serious vision on the big screen. After the surprise success of Joaquin Phoenix's award-winning Joker, Heroic Hollywood has exclusively learned that there was going to be an attempt to pitch a Bane standalone film to DC executives. In a similar way to the Todd Philips film, it could've offered filmmaker a chance to explore the villain's psyche with a character study, although hopefully with a little more brawling. Much like Joker avoided leaning on the cape and cowl too much, it's possible that Bane's solo film would not have featured the iconic hero."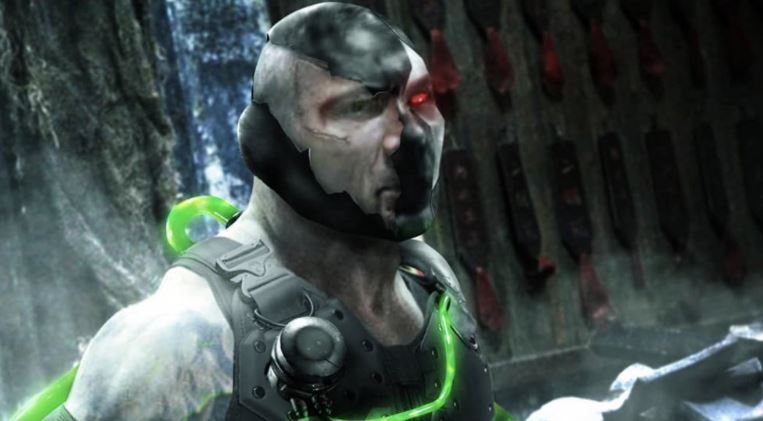 But then Umberto went on to say that WB didn't go through with the solo Bane film because they were saving him as a potential villain to appear in a future DC movie. So, we reckon that Bane may not be in The Batman, but he could be in the sequel. Or, James Gunn could bring Dave Bautista in as Bane in the sequel to his Suicide Squad movie. Either way, Dave Bautista is a perfect fit for playing the muscular venom infused Batman villain. So, let's hope that Bane won't be in The Batman, but would appear in a future film so big Dave could portray the role.
The Batman arrives on October 1, 2021.
Read More:
Thor Actually Has The Ability To Manipulate Shazam's Lightning As Well