Television
Lucifer Season 5 – The First Images of Noir Flashback Episode Revealed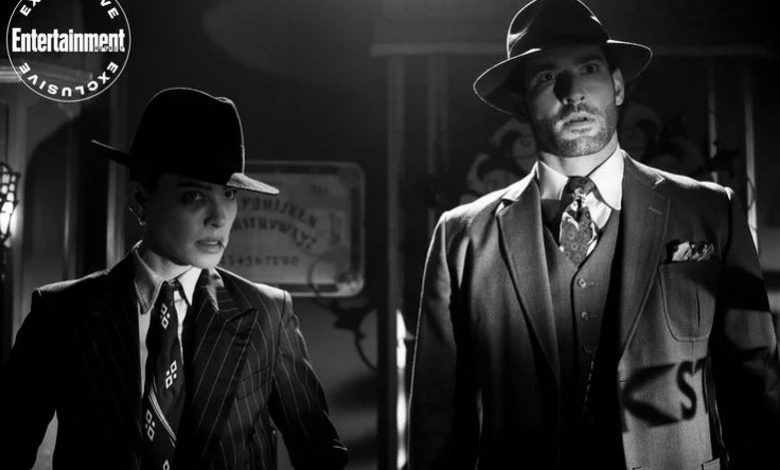 Lucifer Season 5 First Images of Noir Flashback Episode:
Just recently, we got the good news of Tom Ellis officially returning in the sixth season of Lucifer. And now, we've finally got the first official look at Season 5, which is supposed to hit Netflix in 2 parts. We've been patient for the devilish detective to make his return from Hell. And it seems that Lucy will do that in a slightly old-fashioned way. After making his grand return, we'd get to see a flashback Noir episode, which will be the 4th episode of Lucifer Season 5.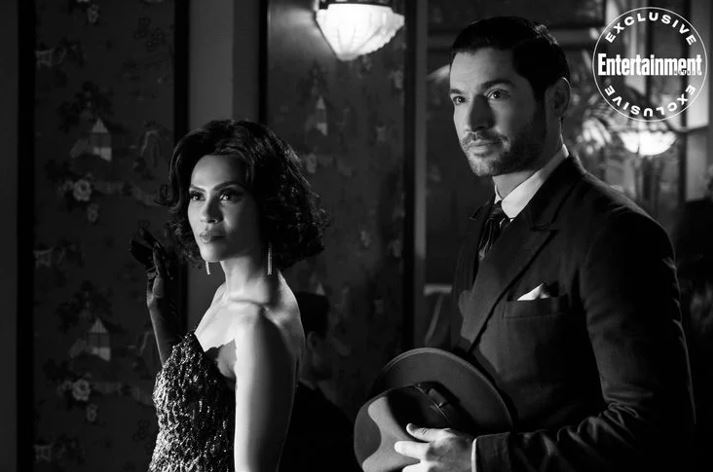 Entertainment Weekly has revealed a bunch of new photos from the black and white episode titled "It Never Ends Well for the Chicken." Before we show you the other images, let's learn a bit about the plot of the fourth episode, which will take place in the 1940s era, and "to a certain extent, is Lucifer's first case," as he teamed up with Mazikeen (Lesley Ann-Brandt).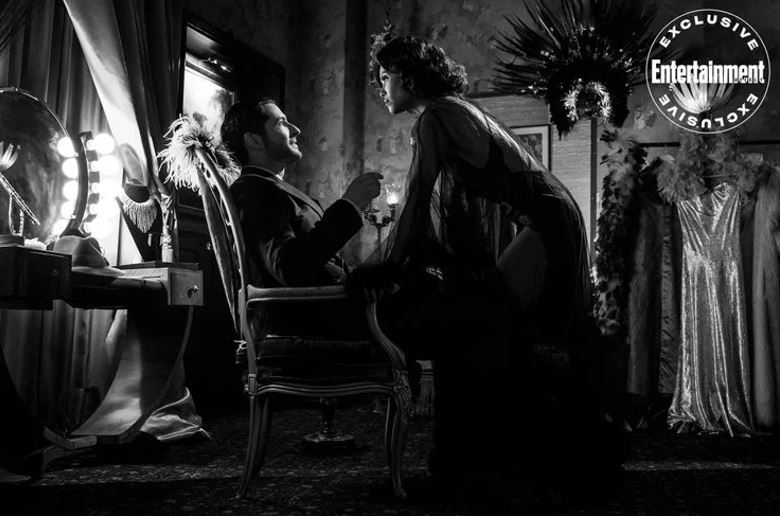 Lucifer will narrate this story of 1940s to Chloe's daughter Trixie (Scarlett Estevez) in the pretence of describing The Princess Bride. Co-showrunner Joe Henderson told EW:
"There is a case, there is a mystery to solve, but it's just more filtering our [show's] language through noir. Also, the big fun of the Princess Bride device is, as he's telling the story, he's basically putting the characters we know and love into it."
Here are the rest of the images:
Co-showrunner Ildy Modrovich further explained why they decided to take the Noir route. She said:
"There was a moment in our arc where Lucifer needed to give us a little backstory on a character and tell us what happened to [him] a long time ago and we thought, 'Perfect moment for a Princess Bride moment. So, let's open it up and have Lucifer tell this story to someone.'"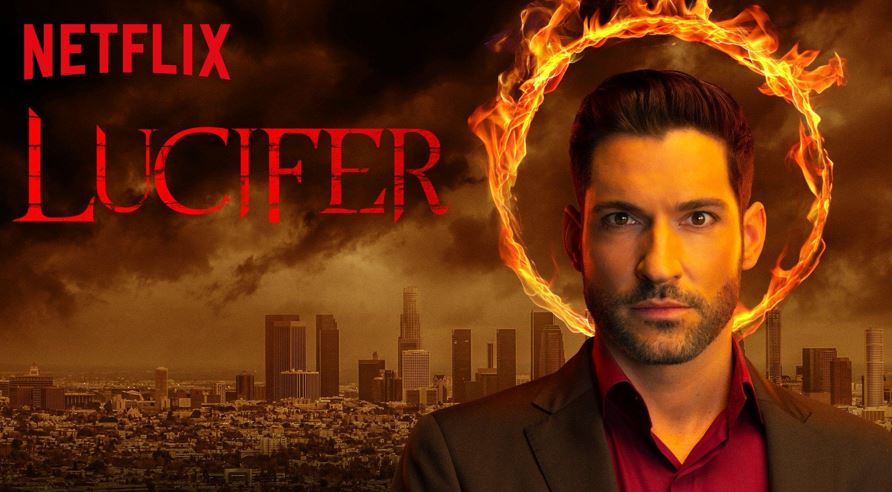 Well, we won't mind the Noir episode as it becomes a device to continue the story in a fresh and unique way. Marvel's Agents of S.H.I.E.L.D. took the same route in a recent episode of Season 7, and we loved it. So, it's safe to say that Lucifer will do well with its flashback episode as well.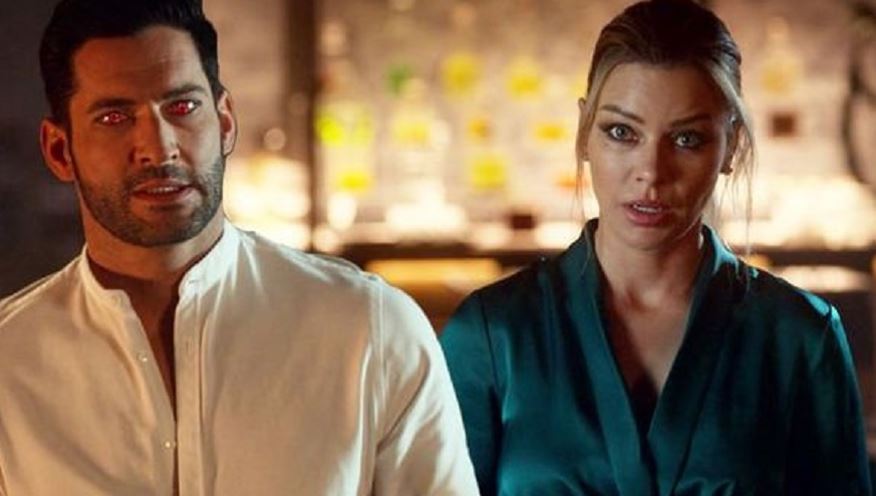 You might be aware that Season 5 will have 6 more episodes compared to Season 4, meaning there will be 16 episodes which will be divided into two parts of 8 episodes each. Co-showrunner Joe Henderson further explained how the extension of 6 more episodes almost became a hindrance. They were initially in a dilemma as to how ill they manage to extend the show for 6 more episodes. But then, a worthy story arc came up. Henderson stated:
"When we went from 10 to 16, [at] first we were like, 'How do we do this?' But literally within three days we were like, 'How could we ever had told the story without these stories?'"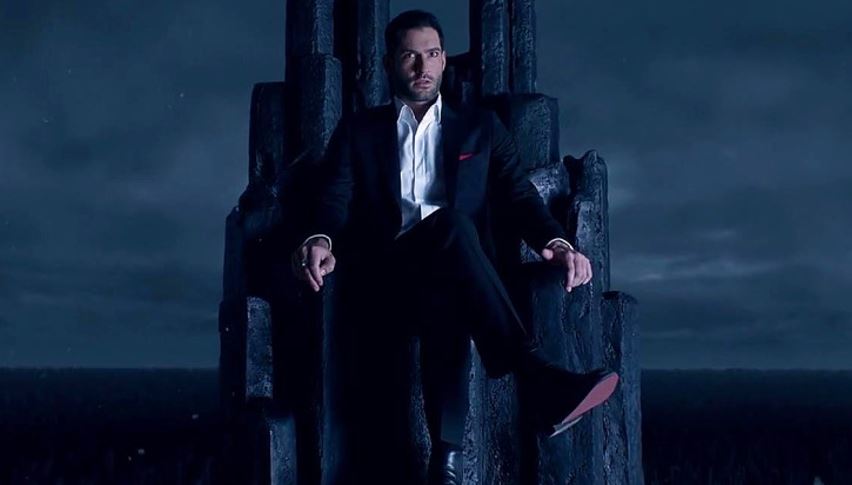 Well, it's funny that they were first doubtful about how 6 more episodes could be added into the story. And now they're adding a whole new season after that. We really shouldn't expect Lucifer's story to be stretched beyond Season 6 because Netflix recently claimed that it will be the "final, final" season of the series. We'd agree that Season 7 might just end up seeming dragged. Even Season 6 could if it isn't handled well. But let's see what happens.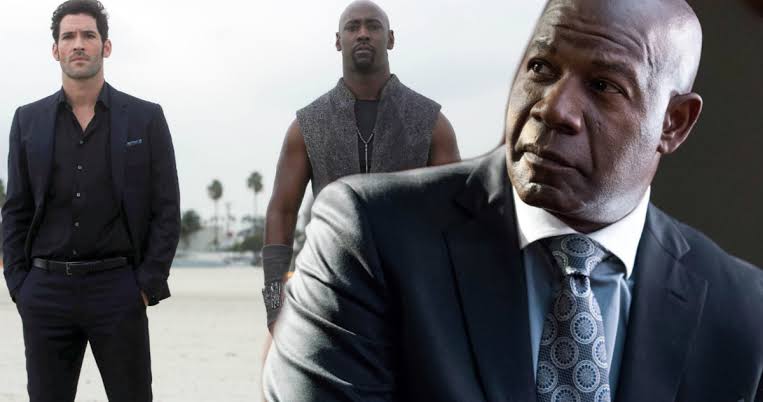 Season 5 is exciting because God himself is going to walk the Earth. Dennis Haysbert had been cast for the role. And you'd be interested to know that the suggestion of casting Dennis Haysbert was actually given by Amenadiel actor D.B. Woodside himself. This would be the second time that Dennis Haysbert (God) & D.B. Woodside (Amenadiel) would be working together as they've appeared on 24 as brothers David and Wayne Palmer, respectively.
Part 1 of Lucifer Season 5 should arrive in a couple of months, if not more. Part 2 will obviously be stretched till 2021 as The Coronavirus halted its production.