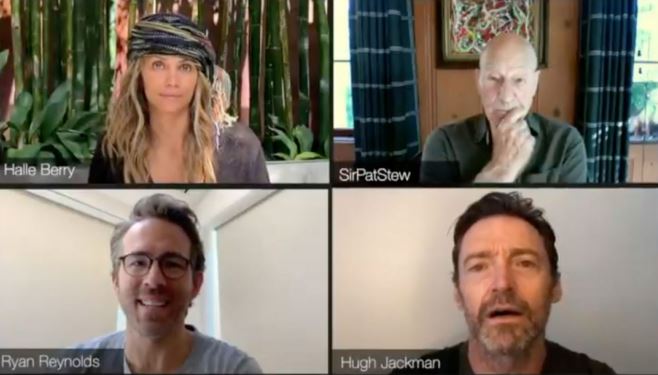 Ryan Reynolds Crash The X-Men Reunion:
These little videos with Ryan Reynolds and Hugh Jackman just don't stop being funny. Their internet "rivalry" has become almost as iconic as Jimmy Kimmel and Matt Damon. These two continue doing crazy things to poke fun at each other. Obviously, Reynolds is usually the one who goes a little out of the way since he is the goofier one. But its needless to say that both of them are a great sport and take each other's jokes really well. The latest "prank" happens during the Global Citizen: Unite For Our Future X-Men Reunion with other X-Men actors being involved as well.

Hugh Jackman, Sir Patrick Stewart, Halle Berry, and Famke Janssen start off their zoom reunion chat. Stewart praises Halle Berry for still looking so young even 20 years after the first X-Men movie. Berry appreciates and tells Stewart that he isn't doing too bad himself. Hugh Jackman states that he should've dressed better after looking at how Famke was all dressed up on the call. Then he says "Honestly, it's kind of surreal you guys, can you believe it's been 20 years since the first X-Men movie?" Can you guess what happened next? Well, see for yourself:
Ryan Reynolds tries to get into the X-Men just like Deadpool would do in the films. But as it is apparent, no one is willing to face his nuisance. Sir Ian McKellen had a Magneto photo on his ID, and as soon as Reynolds showed up, he left the Zoom meeting. That was a real thug life reaction. It was quite funny. Jackman tells Reynolds – "Ryan, the cast and I were all just reminiscing about the movie that we're all in together."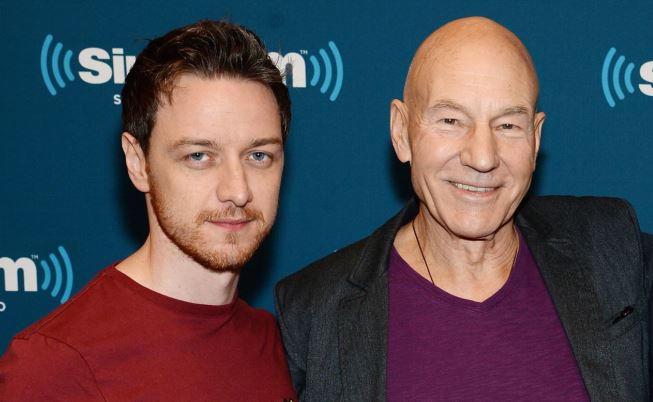 Looking at the reunion event, Reynolds gets all excited and asks if he could join in. people are clearly irritated but before they could say anything, Reynolds shows who he called. James McAvoy joins in, and so does Sophie Turner. Now, there are 2 Charles Xaviers and two Jean Greys in the meeting.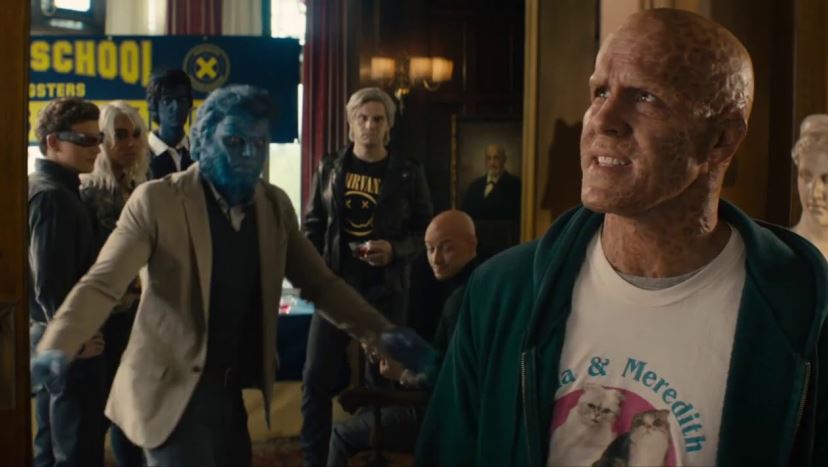 Do you remember the X-Men cameo in Deadpool 2? Upon seeing Wade Wilson approaching, Hank McCoy aka Beast quietly shuts the door so Wade won't see them. Apparently, everyone gets annoyed by the constant bickering of Deadpool and its funny. The same happens during the Zoom meeting as well. Sophie Turner says that she joined believing that it was a Game of Thrones reunion. Reynolds replies that Tyrion Lannister (Peter Dinklage) was also a part of X-Men (Days of Future Past). But Turner says goodbye and leaves.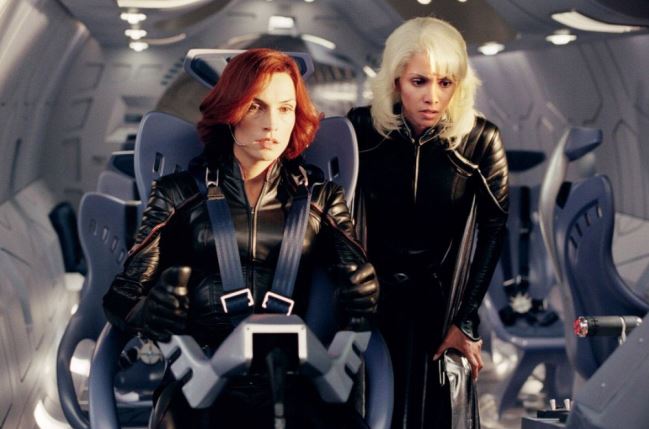 Famke Janssen was a part of the James Bond movie GoldenEye, so she told everyone that she has a Bond reunion to attend and leaves. Since Halley Berry was also a Bond Girl in Die Another Day, she also uses the same excuse as Janssen. McAvoy leaves saying that he has a "Split" reunion. Patrick Stewart leaves saying that he has a Star Trek Reunion to join.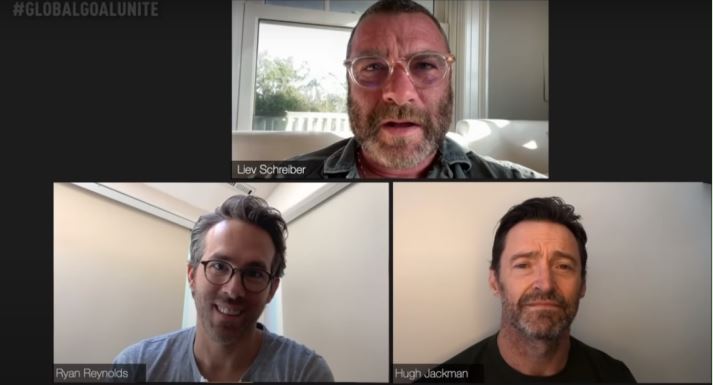 The only two people left are Jackman and Reynolds. Jackman seems sad about everyone leaving, but we soon find out that the thing he is really sad about is the reminder of the X-Men reunion suddenly turning into an X-Men: Origins Wolverine reunion as Liev Schreiber also surprises us by joining in. But before that, Reynolds teases something interesting. He says: "I guess its just you and me Logan." Jackman says, "Yeah."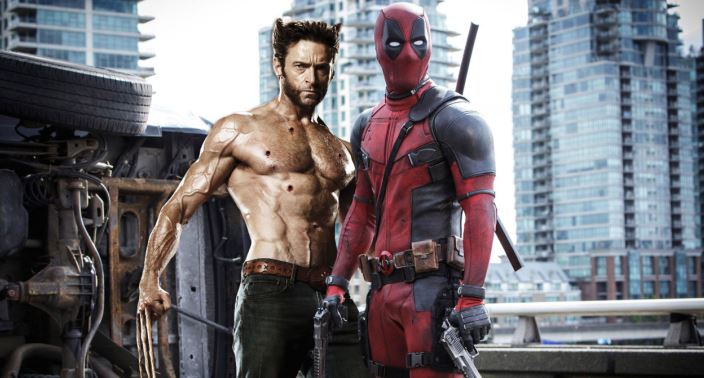 While a Logan + Deadpool movie might not happen with Jackman and Reynolds, it was still another fun tease of Reynolds again trying to get Jackman to team up with him. Well, if Jackman would have agreed to doing one more film as Wolverine teaming up with Deadpool, Marvel would've certainly not delayed it. We may have been gearing up for this film right now. But Jackman doesn't want to return after his major exit from the role in 2017, and that's the sad reality. Still, the "feud" of Jackman and Reynolds will continue forever. So, that's a plus.
Read More: