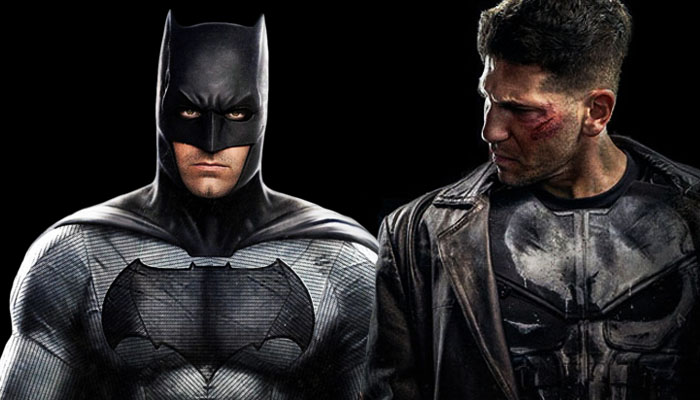 The world of DC and Marvel comics offers some really bad ass characters who have some astounding traits that a normal person has. And when it comes to a fight against each other, whose heroes would win? Marvel or DC? This is a question that many have theorized but with different results. In the case of DCEU's Batman versus MCU's The Punisher, the answer has been given by the actors who play the characters on screen.
Ben Affleck and Jon Bernthal star together in The Accountant where they butted heads in the film. There was also a fight scene between the actors that may be every superhero fans dream. In an interview with IGN, Ben Affleck was asked if Batman would beat the Punisher. The actor said, "You'd have to cross-pollinate the beams of the comic worlds of DC and Marvel for that match-up, so it's hard to know." He also talked about what a good boxer Bernthal was who didn't need many instructions in a fight.
Affleck also described that acting sometimes took a backseat when they were fighting in front of the camera. "A few times, he [Bernthal] let slip with a little bit of a harder of a hit. I was like, 'Ah, go ahead. You can hit me in the body.' After a few of those, I was like, 'Eh, lighten up on the body." It's safe to say that the new Batman may not be that great of a fighter when in competition with Marvel's Batman.
The same question was asked to Bernthal earlier this summer, at New York's Comic-Con. The actor was pretty confident with his answer that he stopped the fan mid-question with his quick reply. The actor declared "Punisher" to the question on hand and he was cheered on for his confident reply.
Who do you think would win in this fight?