Movies
WWE's Becky Lynch Rumored To Join an Upcoming Marvel Movie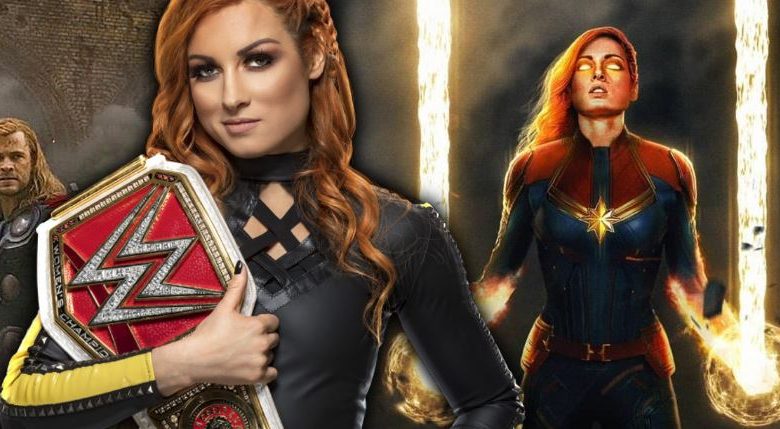 WWE's Becky Join Marvel Movie: 
It seems that WWE is giving Hollywood a lot of actors these days. John Cena is a pretty regular Hollywood man now. Dave Bautista has been doing well for himself since 2013 or so and Dwayne Johnson is one of the biggest Hollywood movie stars. It wasn't a regular thing in the past but it sure does seem to be quite regular now. The latest name from WWE's locker room that is rumored to be a part of a big Hollywood blockbuster is none other than Becky Lynch.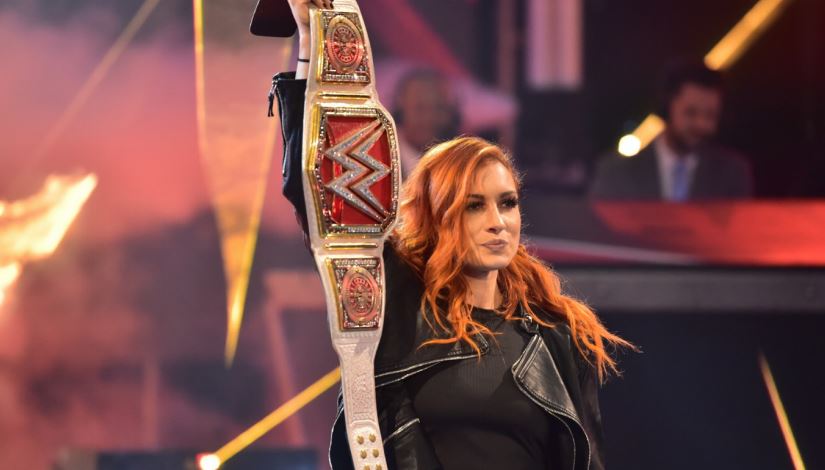 Also known as "The Man," Lynch has been doing extremely well for herself for the last couple of years as WWE has been giving her the spotlight quite regularly. Now it seems that she has been making an impact outside of the WWE ring as well. It was recently announced that she'd be a part of the upcoming Billions premiere as the host of Netflix's The Call Sheet podcast, Kris Tapley tweeted it. But he also gave us a crazy Marvel movie tidbit as well. See for yourself:
https://twitter.com/kristapley/status/1256632750230011904
It is entirely plausible that this is just a rumor as Tapley could just be reporting a rumor that he heard. But is it is true that Becky Lynch will be joining an MCU film or even a TV Disney+ show, then she'd be following the footsteps of another WWE Diva Sasha Banks. The Boss has reportedly been cast in Disney's The Mandalorian, and now Lynch could also be working with Disney. She'd be the second WWE wrestler to join the MCU after Dave Bautista, and all in all, she'd be the 4th wrestler to be a part of a Superhero movie.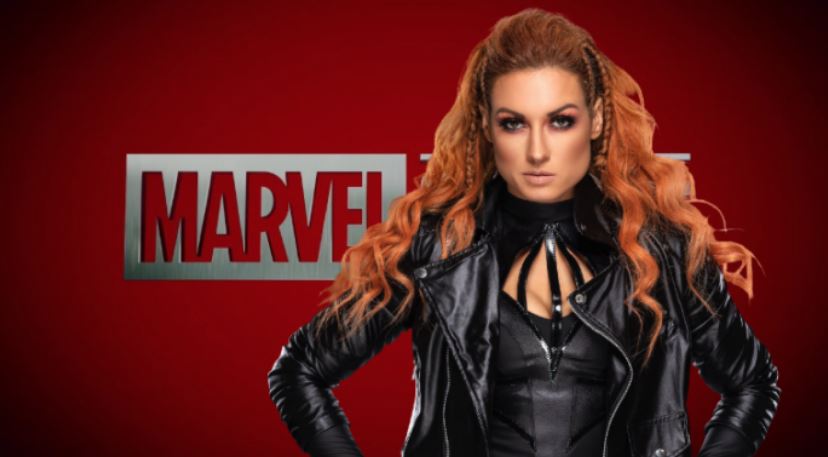 Dwayne Johnson & John Cena will be appearing in upcoming DC Movies (Black Adam & The Suicide Squad). In the recent times, Becky will be the 5th wrestler to appear in a Hollywood project as we also saw Roman Reigns recently making is Hollywood debut in Hobbs & Shaw. As for the Divas, she'd also be number 3 on the list along with Ronda Rousey & Sasha Banks. Rousey actually went in the opposite direction. Usually these wrestlers start with WWE and then gradually make their way into the films. Ronda Rousey appeared in films first appearing in films like Furious 7, The Expendables 3, Entourage & Mile 22, and then she joined WWE.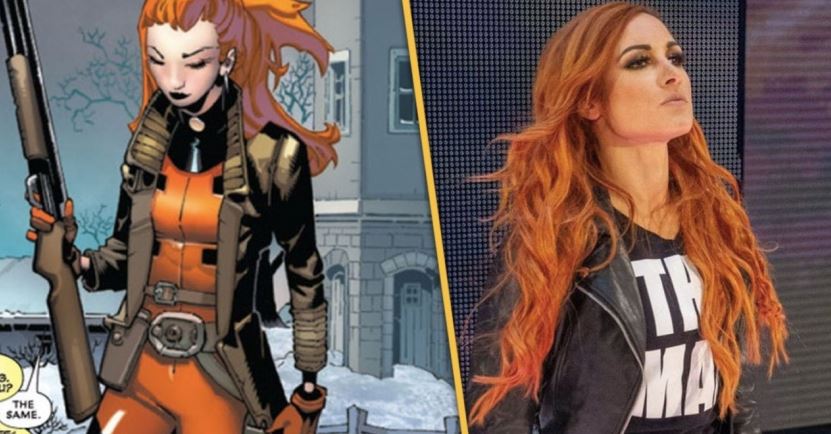 If Becky does end up in the MCU, then it'd be interesting to see which role she gets to take on. We're certain that it won't be a massive role because all the upcoming Phase 4 movies have been announced and we know who is playing the lead roles. Eternals already has a bunch of familiar actors so it won't be that film. Shang-Chi mostly has an Asian cast so we're not expecting Lynch to appear in that movie either. It is possible that Lynch could be joining a role that is related to the Thor franchise.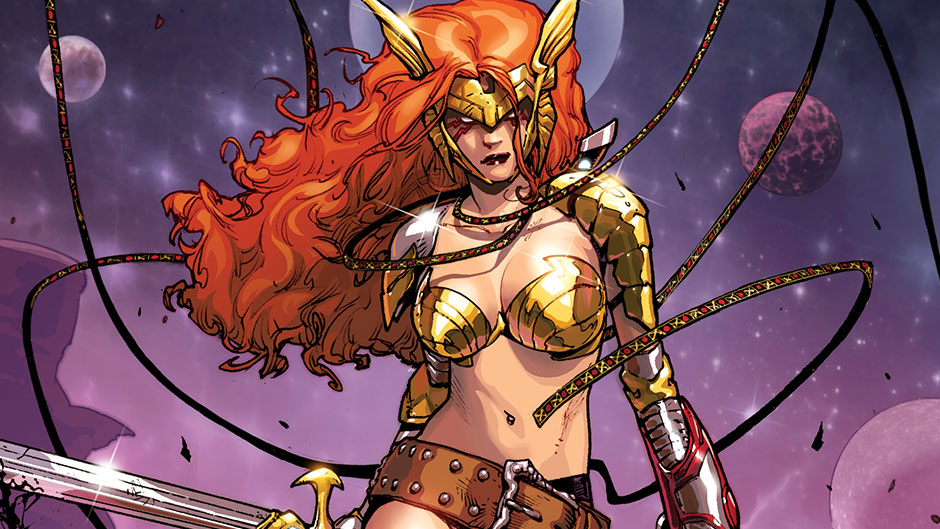 Rumor has it that Thor's sister from the comics, Angela is going to appear in an upcoming MCU project. It could be either in Loki or Thor: Love And Thunder. Although Angela won't be a sibling to Thor & Loki in the MCU since that role had been taken by Hela, there still is a strong possibility that Angela will appear. We even suspect her to be the supposed "queen" of New Asgard. Becky Lynch could be a perfect candidate to play Angela.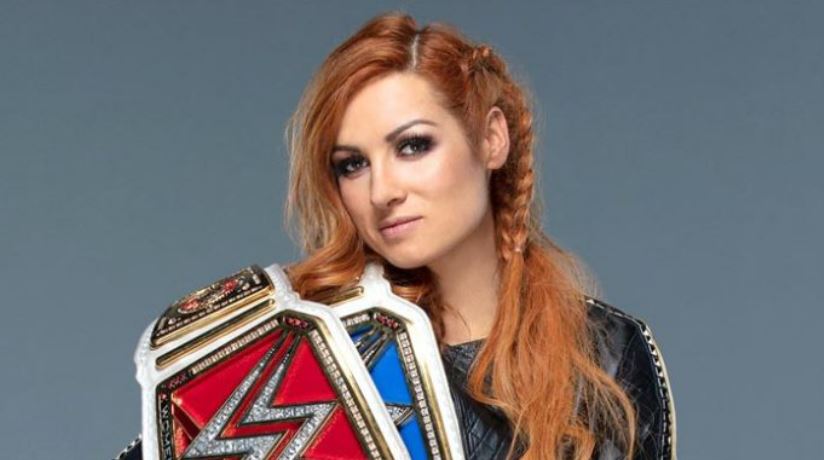 We do hope that Lynch does end up in the MCU and not follow the footsteps of another WWE wrestler, Titus O'Niel. Back in 2017, O'Niel revealed that he'd be appearing in one of the upcoming Avengers movies (Infinity War & Endgame) but that didn't happen. Lynch could be a great addition to the MCU. So let's see which character she ends up playing.
Read More:
Ryan Reynolds Has Seemingly Delivered a Very Bad News for Deadpool 3