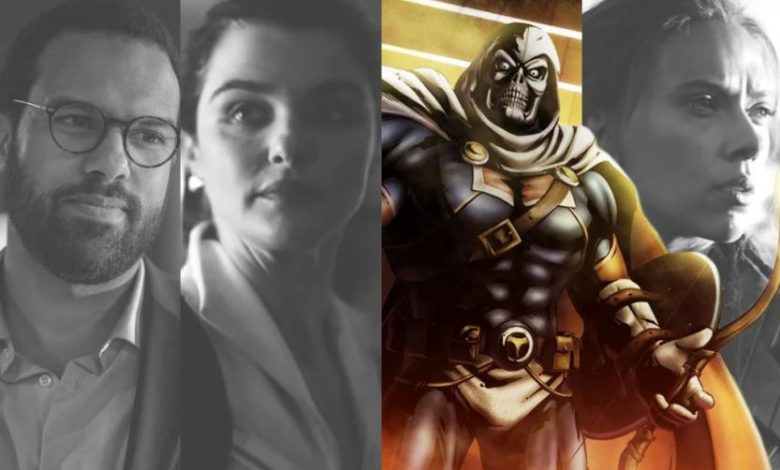 Black Widow – Taskmaster's Identity Revealed:
It has been a while since we've talked about the mysterious identity of Taskmaster in the Black Widow movie. Ever since Black Widow got delayed for 6 months, it just dropped out of most conversations. Another reason for not talking much about it is that there was nothing much left to talk about. The film was in its final stage of marketing. Most of its trailers & leaks were already out. Taskmaster's mysterious identity had been discussed multiple times. But, let's take another look into it as we've probably got confirmation upon who exactly is underneath the mask of Taskmaster.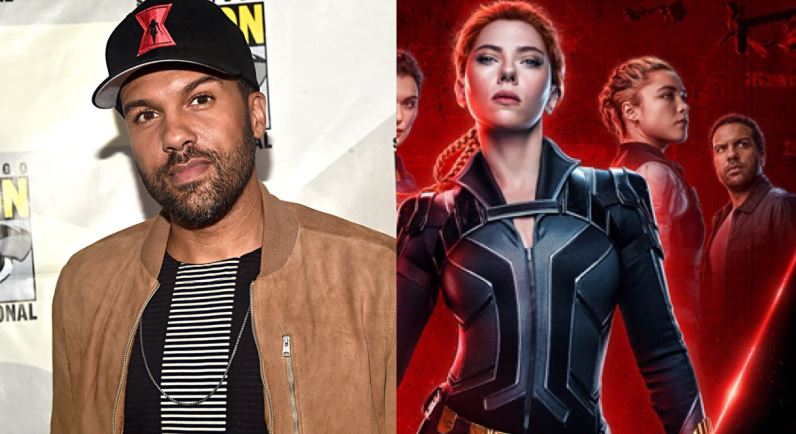 O.T. Fagbenle is going to join the MCU in Black Widow. He is playing Rick Mason, an ally of Natasha who is sort of a fixer for her, and he probably even used to be her lover at some point of time before Iron Man 2. But everyone thinks that his character is not going to be as straight forward as the actor himself has suggested. Rick Mason is the first and the most obvious name that comes to mind when you talk about the identity of Taskmaster. But Fagbenle has denied this repeatedly, and on a recent Instagram Live session, he has given us another reason to believe that he is Taskmaster in the film. While talking to his friend, he said:
"There's a whole conspiracy theory that I'm Taskmaster."

His friend replied – "You probably are."

Fagbenle – "You're trying to get it out as well?" I thought we spoke about this, I thought we were going to keep some s—t on the DL."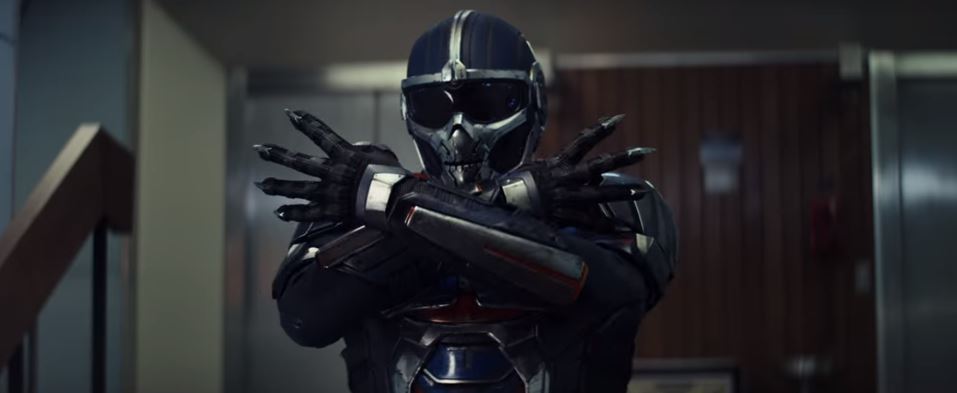 While this doesn't exactly confirm that Mason is Taskmaster, but Fagbenle does make it seem like he is indeed the man behind the mask. It could all be a ruse to lead us away from the true identity of Taskmaster because there are people who believe that Taskmaster could be a woman. Well, we might have some evidence that could point us to the true identity of Taskmaster.
Potential Spoilers for Black Widow follow.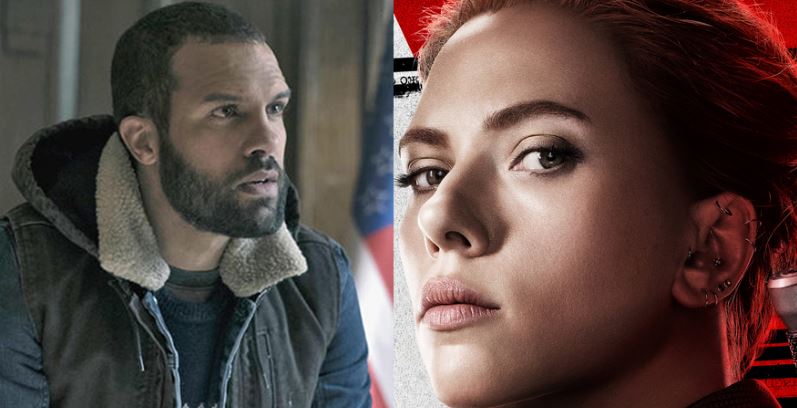 Black Widow plot leak has suggested that it isn't just Rick Mason who is behind the mask. There will be a point in the film where Taskmaster and Rick Mason are going appear in a single room as two different individuals. So, the movie will try to prove the fact that he is not Taskmaster. But the truth is that he is the real Taskmaster even though someone else is also going to don the Taskmaster suit.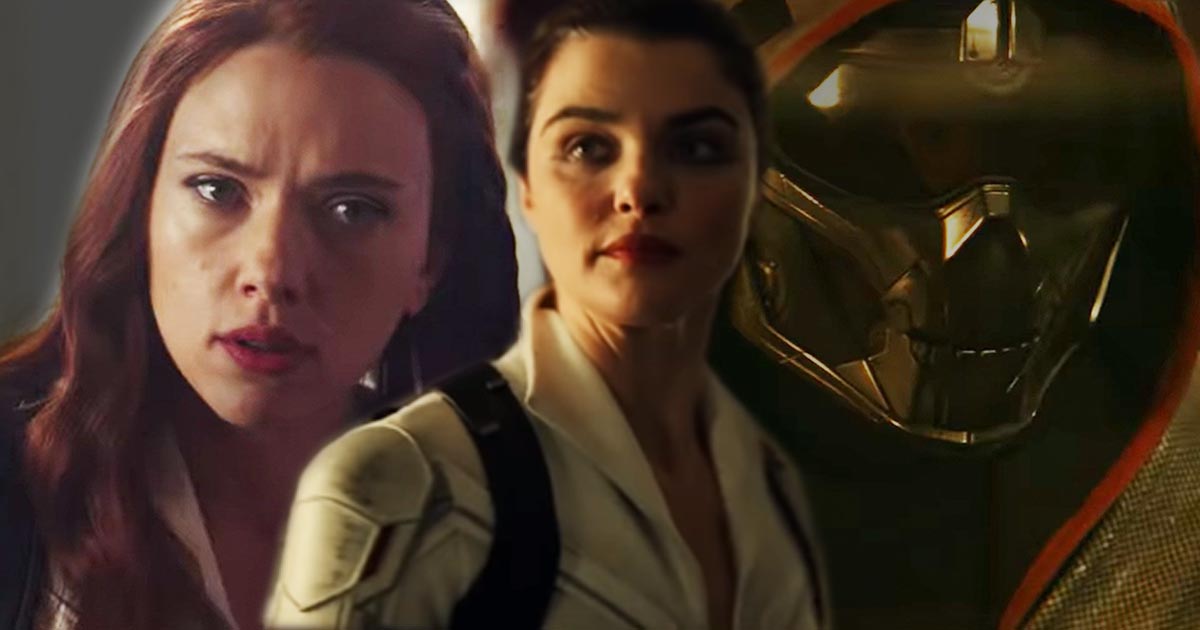 That someone else is going to be none other than Melina Vostokoff. She will be working with Taskmaster (Rick Mason) all along and at one point of time, she will Kidnap Rick Mason from a hideout in front of Yelena & Natasha. But ultimately, Mason will turn out to be Taskmaster, and Melina will don her Iron Maiden persona from the comics. As for how both Melina and Mason will be able to mimic the moves of their opponents, it is possible that the suit of Taskmaster will enable both of them. So Taskmaster could be anyone who wears this specially designed suit. In this film, it would mostly be Rick Mason, but Melina will also be the woman under the mask for a short while.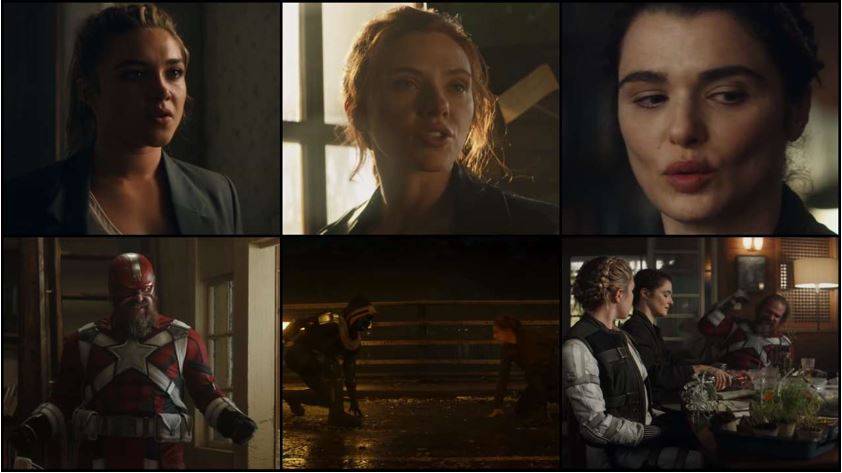 Here's the official synopsis of Black Widow:
"In Marvel Studios' action-packed spy thriller "Black Widow," Natasha Romanoff aka Black Widow confronts the darker parts of her ledger when a dangerous conspiracy with ties to her past arises. Pursued by a force that will stop at nothing to bring her down, Natasha must deal with her history as a spy and the broken relationships left in her wake long before she became an Avenger. Scarlett Johansson reprises her role as Natasha/Black Widow, Florence Pugh stars as Yelena, David Harbour portrays Alexei/The Red Guardian, and Rachel Weisz is Melina. Directed by Cate Shortland and produced by Kevin Feige, "Black Widow"—the first film in Phase Four of the Marvel Cinematic Universe—hits U.S. theaters on November 6, 2020"
Also Read: