Movies
Black Widow Plot Leak Reveals All the Big Twists of the Film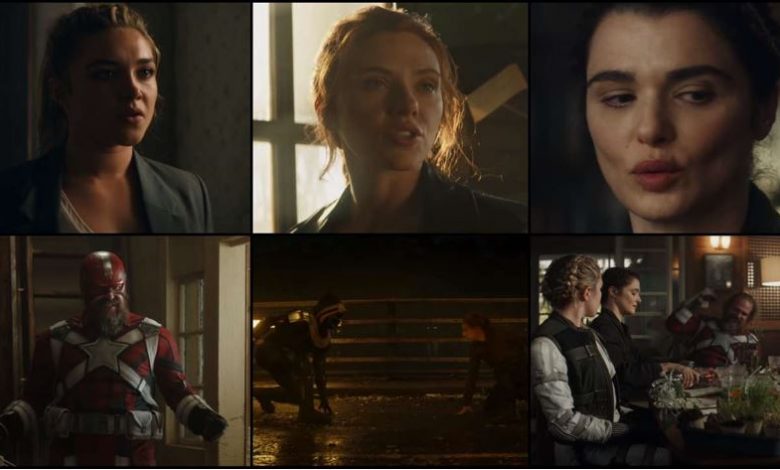 Black Widow Plot Leak:
It seems that Black Widow has lost all of its surprise factors as major plot details have been leaked online. Apparently, 4Chan has revealed the entire plot of the film. We now know the secret role of General Ross in the movie. We know the secret behind Yelena Belova & Melina Vostokoff. We know the secret identity of Taskmaster. And, we know why Red Guardian wasn't present during the final battle of Avengers: Endgame.
Potential spoilers follow. Only read if you want to know.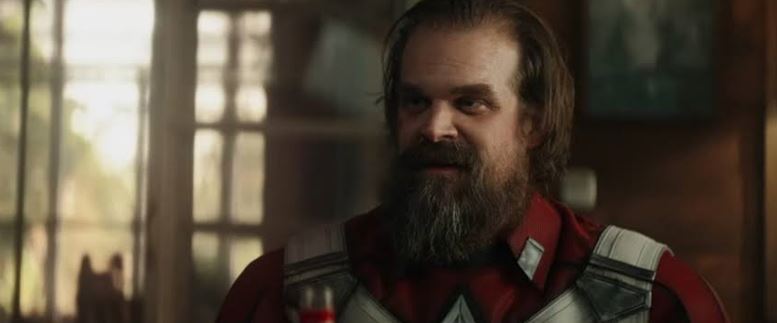 Let's start off with Red Guardian. The post on 4Chan, and previous plot leaks have suggested that David Harbour's portrayal of a Russian doesn't feel natural at all. The accent is not as good as it should have been, and the quips feel rather forced. 4Chan said that Red Guardian sounds "Super cheesy forced quip guy." Well, we'll have to wait and see for ourselves, but yes, we know the fate of Red Guardian. "His death was welcome even though it's played for tears." So yes, Red Guardian will die fighting Taskmaster.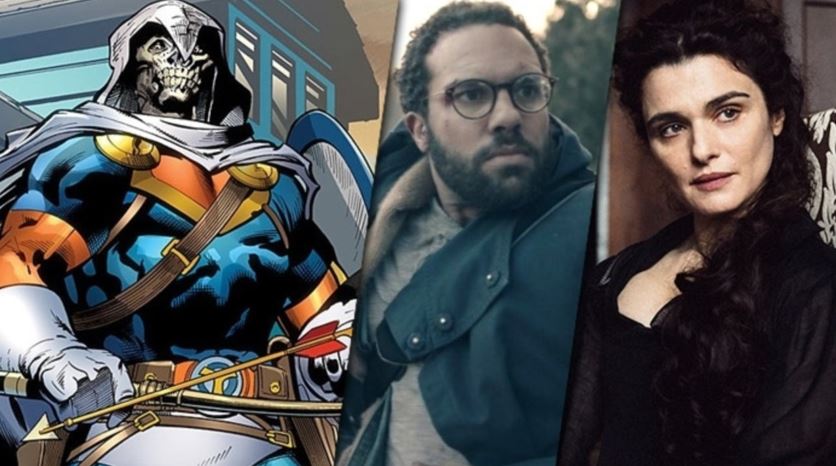 Secondly, let's arrive at the secret of Melina Vostokoff and the identity of Taskmaster. Melina will apparently turn out to be the villain of the film and she'd be the one behind the new Red Room program. The film will give her the Iron Maiden suit just like in the comics. The man behind Taskmaster's mask is going to be O.T. Fagbenle's Rick Manson. The mid-credits scene –
"One is Florence Pugh and Taskmaster giving William Hurt the flash drive thing, and him telling them they are just getting started."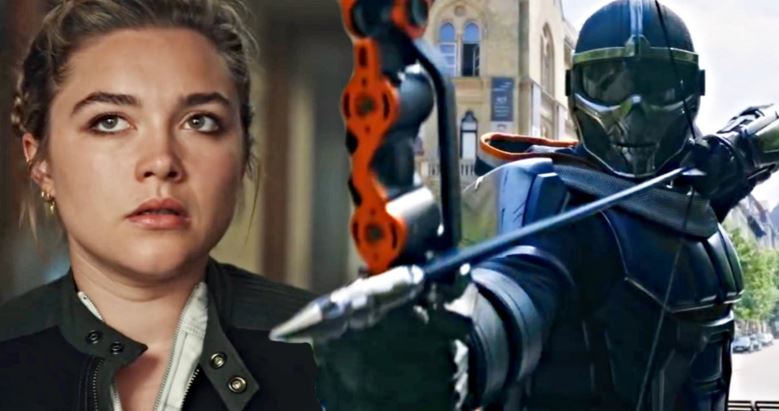 So, the purpose of William Hurt in this film is to set up the Thunderbolts. And he'd be recruiting (or rather working with) Yelena & Taskmaster. As far as Hawkeye's appearance is concerned, it probably won't happen during the Budapest segment, but it will happen in the post credits scene –
"End credit scene features Hawkeye in the present because he's all tatted up and sh-t. He's at Nat's grave with his kids."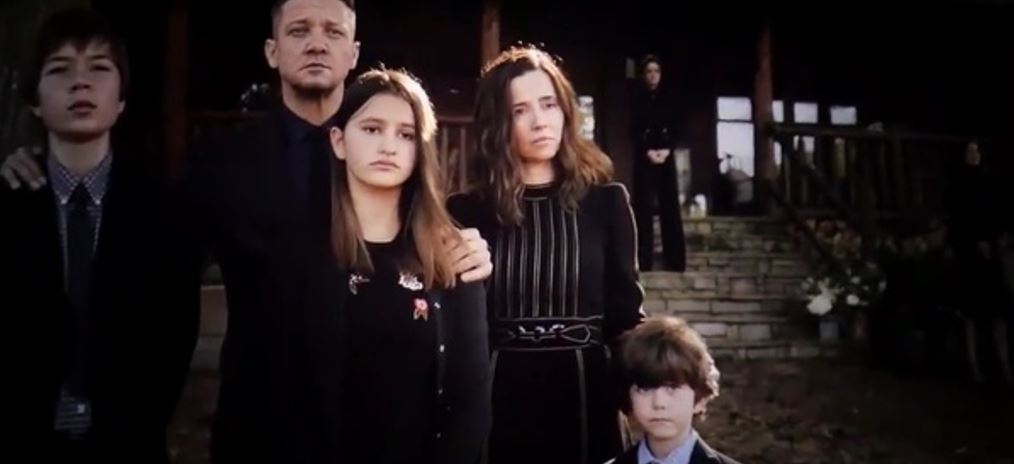 We already know that apart from Hawkeye, Tony Stark is also supposed to be in the film. He'd be the one to give Natasha a head start as she goes on the run. Because of her dark past, the government will come after her harder than any other vigilante. There are two more cameos – Nick Fury & Sonny Burch from Ant-Man and the Wasp.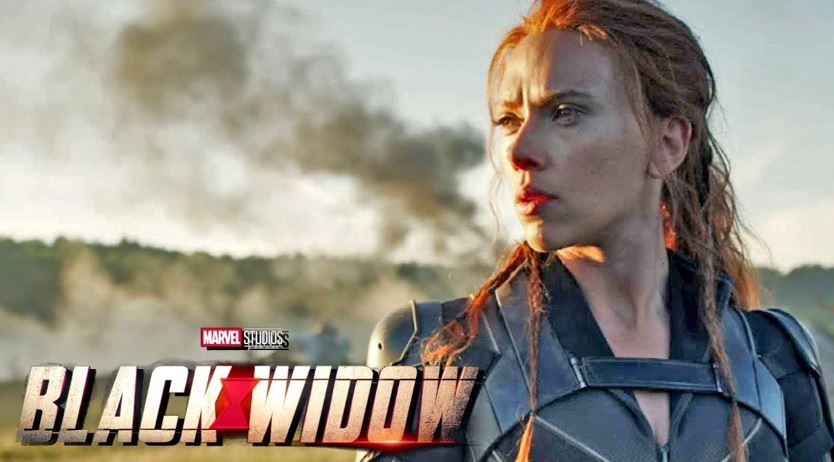 Here's the official synopsis of Black Widow:
"In Marvel Studios' action-packed spy thriller "Black Widow," Natasha Romanoff aka Black Widow confronts the darker parts of her ledger when a dangerous conspiracy with ties to her past arises. Pursued by a force that will stop at nothing to bring her down, Natasha must deal with her history as a spy and the broken relationships left in her wake long before she became an Avenger. Scarlett Johansson reprises her role as Natasha/Black Widow, Florence Pugh stars as Yelena, David Harbour portrays Alexei/The Red Guardian, and Rachel Weisz is Melina. Directed by Cate Shortland and produced by Kevin Feige, "Black Widow"—the first film in Phase Four of the Marvel Cinematic Universe—hits U.S. theaters on May 1, 2020."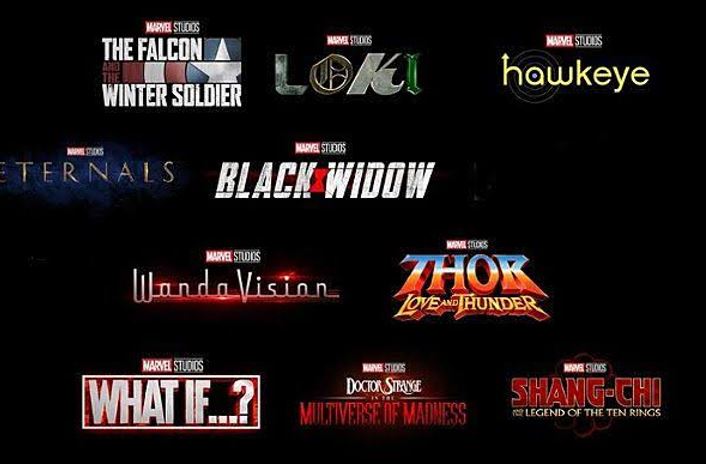 Marvel's future is huge and there's a lot that could happen. Black Widow is going to kick off the future slate on May 1. Here's how the rest of the Phase 4 slate looks like – The Falcon and The Winter Soldier in Fall 2020, The Eternals on November 6, 2020, WandaVision in 2020, Shang-Chi and the Legend of the Ten Rings on February 12, 2021, Doctor Strange in the Multiverse of Madness on May 7, 2021, Loki in Spring 2021, Spider-Man 3 on July 16, 2021, What If? In Summer 2021, and Thor: Love and Thunder on November 5, 2021. Following these are Ms. Marvel, Moon Knight and She-Hulk. The Hawkeye series may or may not be delayed indefinitely. Black Panther 2 has been scheduled for May 6, 2022.