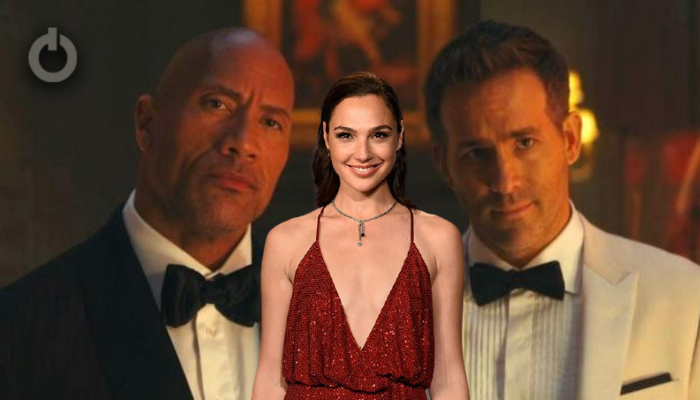 With multiple movies lined up for online releases, Netflix is cashing in on the biggest names. They've been launching a film every Friday since January. And they've got multiple movies that are supposed to come out by the end of the year. With each month filled with superhero movie releases and other sequels, there's hardly much space for original releases. But if the original release has a star cast that is heavy on trustworthy marketable actors then the movie will sell. Netflix just released the first trailer for Red Notice and it seems to be an explosive delight.
According To The Trailer
The trailer introduces us to Dwayne Johnson's Special Agent John Hartley from the FBI who is on a mission to hunt down criminals, the characters of Ryan Reynolds and Gal Gadot. Both of these criminals are rivals and appear to be squared off against each other. John Hartley teams up with Ryan Gosling's criminal to bring down Gal Gadot's criminal. One of the scenes from the movie features a showdown as the duo goes to arrest the lady. She beats them up and manages to put a single handcuff on their hands.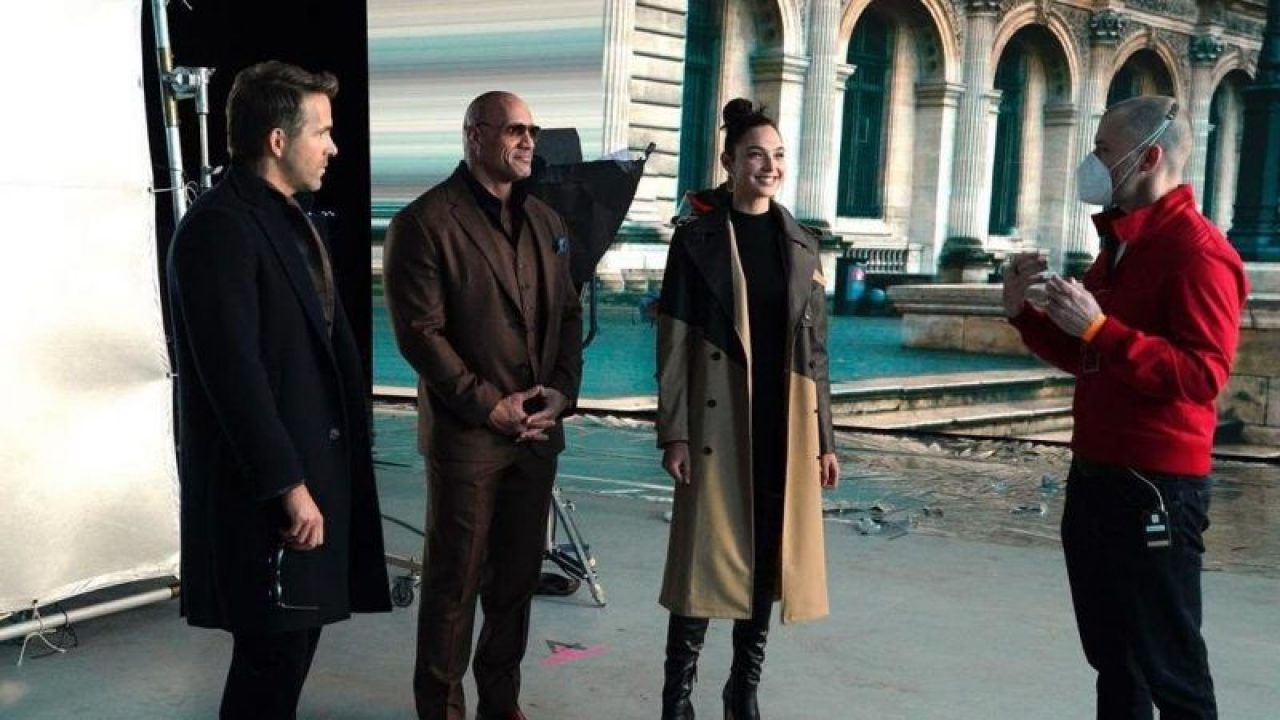 This movie comes from Rawson Marshall Thurber, the director of Dwayne Johnson's action flicks like Skyscraper and Central Intelligence. It's obvious that the movie will feature massive action scenes with explosions. There's even a moment where someone launches a bazooka at Dwayne Johnson, who we are pretty sure must have managed to save himself.
What To Expect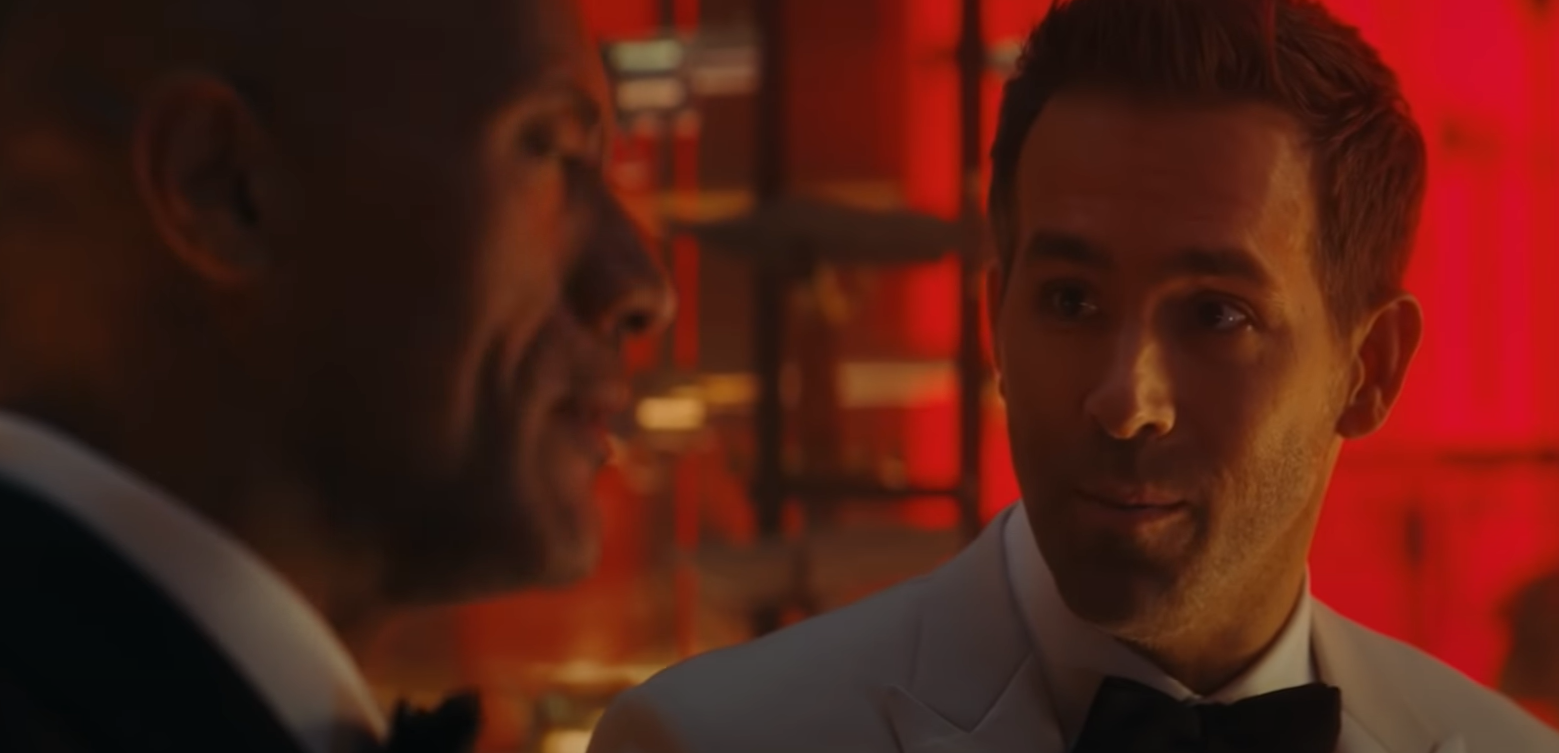 With a cast of characters who have all appeared in fan-favorite movies. Ryan Reynolds coming off of his success with Deadpool will definitely bring his comedic charm in the movie. The same goes for Dwayne Johnson who will probably bring out the best action moments from the movie. Gal Gadot who is properly known for portraying one of the best DCEU characters will probably bring out the character that puts both of the others in a challenging spot. We are definitely going to see a lot of the fun-filled bond between Ryan Reynolds, Dwayne Johnson, and obviously, Gal Gadot!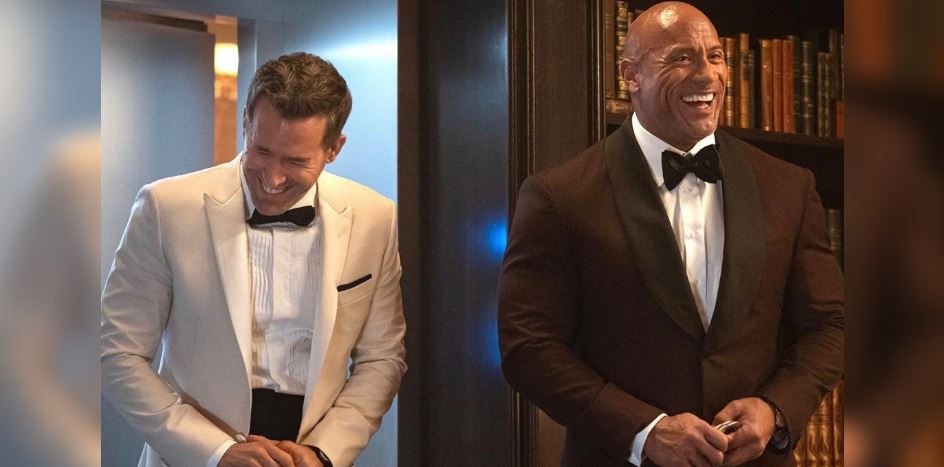 Did you like the first trailer Red Notice? Let us know your thoughts. The film will release on Netflix on November 12.
Follow us on Facebook, Instagram & Twitter for more content.
Also Watch: