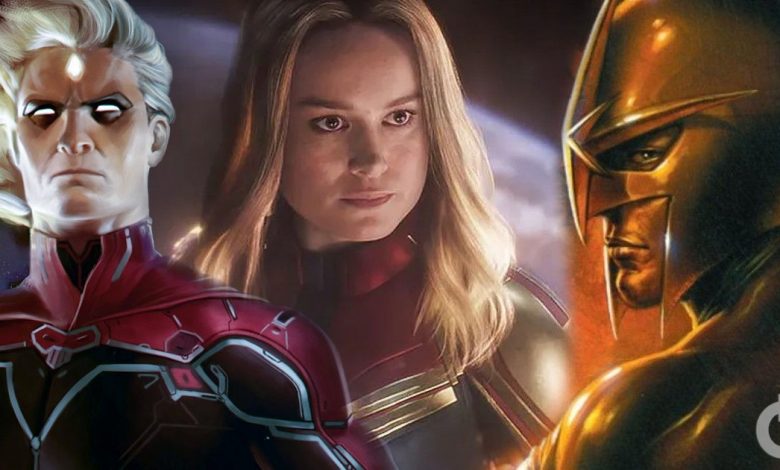 The MCU is going to have a majorly cosmic future from Phase 5 & beyond. In Phase 4, we're just going to get Thor: Love And Thunder on the cosmic side of things as it is said to introduce Beta Ray Bill as well. Rest everything will mostly take place on Earth. A little bit of the cosmos might be seen in WandaVision, Eternals & Loki, but not a lot of it. Phase 5 on the other hand will be the one to really lead us into the cosmic future. Captain Marvel 2 will be the first cosmic based film. Guardians of the Galaxy Vol. 3 will open up even more ends of the cosmos with High Evolutionary & Adam Warlock, and then we'll have Nova to take things further. Even Fantastic Four could link with space and other things related to it, if it doesn't deal with the Quantum Realm instead.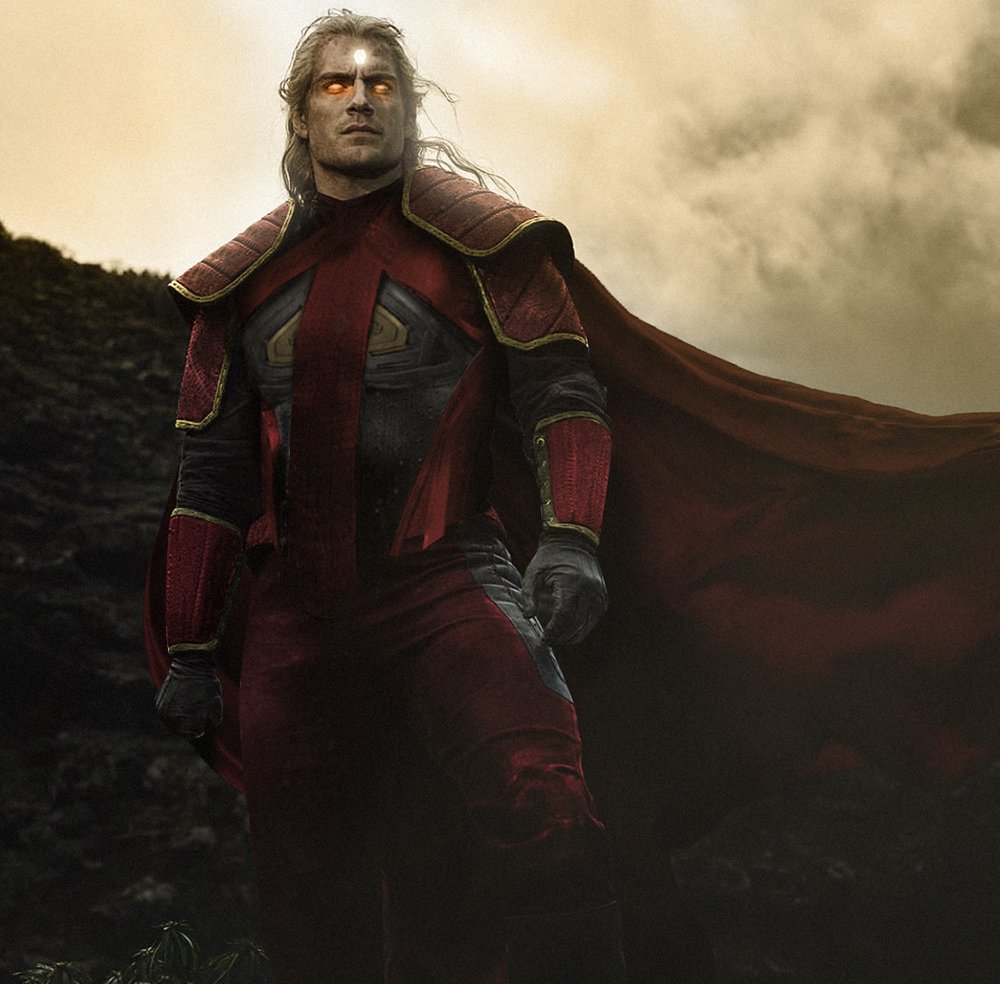 We've got a major scoop from Marvel scooper Mikey Sutton, which states that Adam Warlock & Nova will set up a major cosmic future of the MCU as they will team up with the likes of Captain Marvel in a movie called Annihilation. But the team doesn't just end here. First, let's read what Sutton wrote about Adam Warlock & Nova in particular, and then how it will all connect with other cosmic heroes:
– He was supposed to be perfect, but in the MCU Adam Warlock will be an epitome of physical beauty on the outside and flawed on the inside. He is rumored & has even been teased to debut in Guardians of the Galaxy 3. Marvel Studios have been wanting to introduce "him" (Adam Warlock's original name – Him) for quite a while, but there simply wasn't enough space & time in Infinity War even though it was the logical entrance for him based on the comic book continuity. Adam Warlock's MCU debut is shrouded in mystery, however his destination has leaked.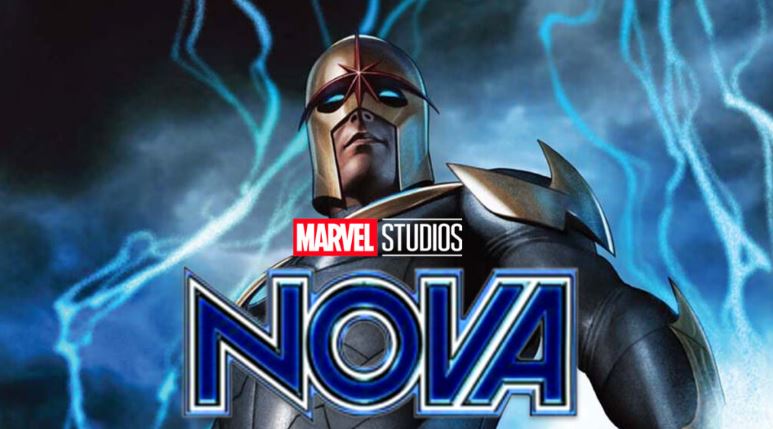 – Richard Rider has no idea as to what awaits him. After losing his home world Xandar to Thanos in Avengers: Infinity War, he was plucked by Nick Fury and the members of SWORD.
– Marvel Studios is seeking to drop "Annihilation" on their millions of fans with Warlock & Nova among their primary leads. This will not be their first appearance, but rather it's where he is headed. In this proposed epic, Adam Warlock & Nova will collaborate with other cosmic superheroes including Quasar, Moon Dragon and Captain Marvel again Annihilus, Galactus & Terrax the Tamer. The project is in the earliest stages of discussions, so it remains to be seen how closely it will echo its comic book predecessor. According to inside sources, this might not be an Avengers movie, but simply focus on the MCU star hopping characters. However, Adam Warlock & Nova will play a huge role in this project, one that was recently denied [in Infinity War & Endgame].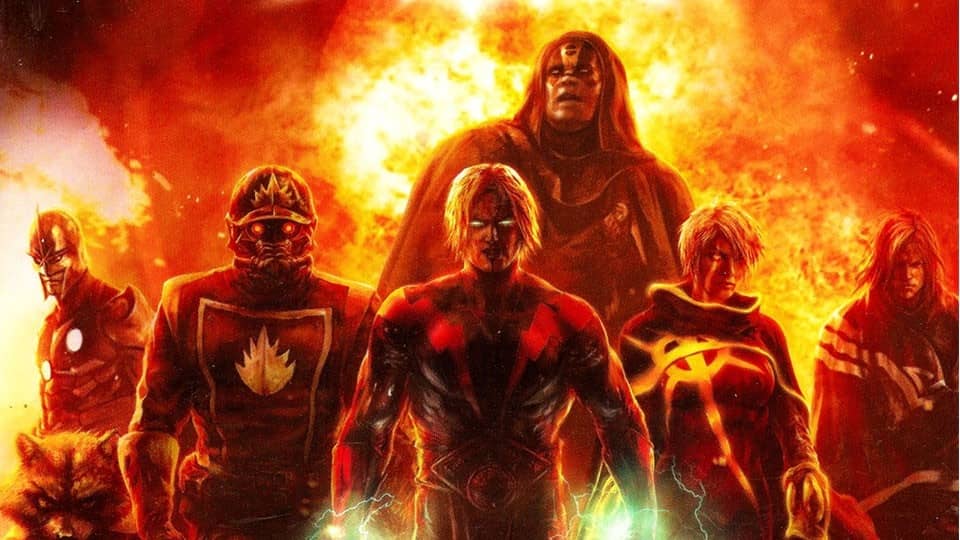 This big scoop from Mikey Sutton have arrived via Youtube channels – The Cosmic Wonder & Lords of the Long Box. What these scoops state tells us where we could expect the debut of both Adam Warlock, Nova & other characters like Quasar. What's interesting is that these scoops could connect with 2 other scoops that came from Roger Wardell. First let's talk about Adam Warlock.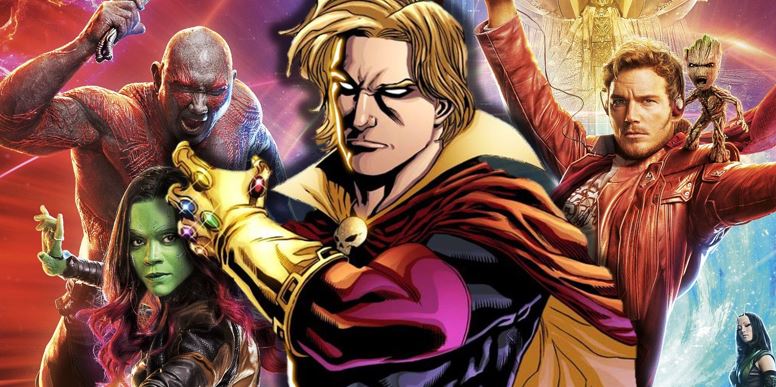 We can be certain that either Warlock or Nova could arrive in Guardians of the Galaxy Vol. 3. Since Warlock is being teased since Vol. 1, we expect him to make his debut in Vol. 3 as one of the villains. Nova cannot come along with him in Vol. 3 because the movie is already going to be over stuffed with the Guardians, Drax's daughter Moon Dragon, the High Evolutionary and probably even Silver Surfer. After fighting the Guardians in Vol. 3, Adam Warlock might appear in the movie reported above, i.e. Annihilation.

Now let's discuss where Nova could arrive. The scoop states that Richard Rider was plucked by Nick Fury & SWORD. Fury & SWORD might be coming back in the Secret Invasion series & Captain Marvel 2. Roger Wardell has already stated that Starjammers & Guardians 3000 (led by Sylvester Stallone's Starhawk) will be in Captain Marvel 2. So perhaps Nova might make his debut in either Secret Invasion or in Captain Marvel 2 (Our bet is on Captain Marvel 2).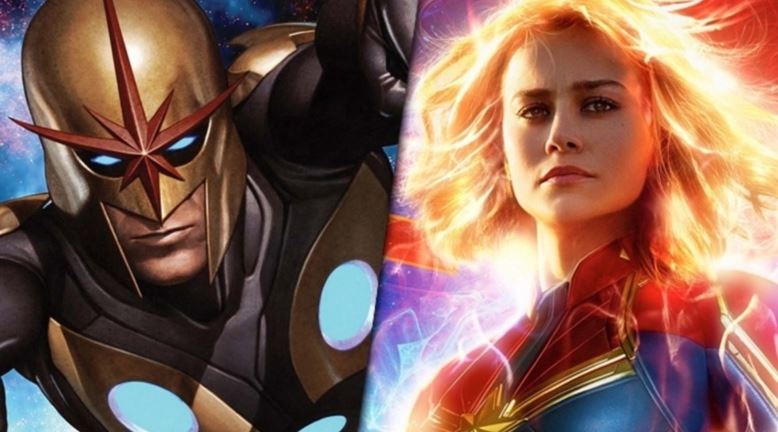 Then after Captain Marvel 2, he'd probably get his own solo movie since we heard reports of it being in the planning stages as we speak. This movie is going to be very important because it will probably lead us into the Annihilation movie. Quasar is another character who is also supposed to make his debut in either Thor 4, Captain Marvel 2, Guardians of the Galaxy Vol. 3 or Nova. Every big cosmic hero (except maybe Thor) is going to converge into this Annihilation event that Mikey Sutton talks about. We can confirm this because Roger Wardell also tweeted something similar a few days ago:

This old scoop suggests that the Annihilators will replace the Guardians of the Galaxy Vol. 3 and it will involve Silver Surfer, Beta Ray Bill & Nova. But now we know that Quasar, Captain Marvel, Adam Warlock & Moon Dragon are also supposed to be a part of this team. So get ready to be thrilled with this massive cosmic team up movie.
Read More: 
A Ride Through the MCU Action Vol. 5 Has Released. Witness the Masterpiece