Movies
Marvel's Eternals – The Lead Superheroes & Gay Characters Revealed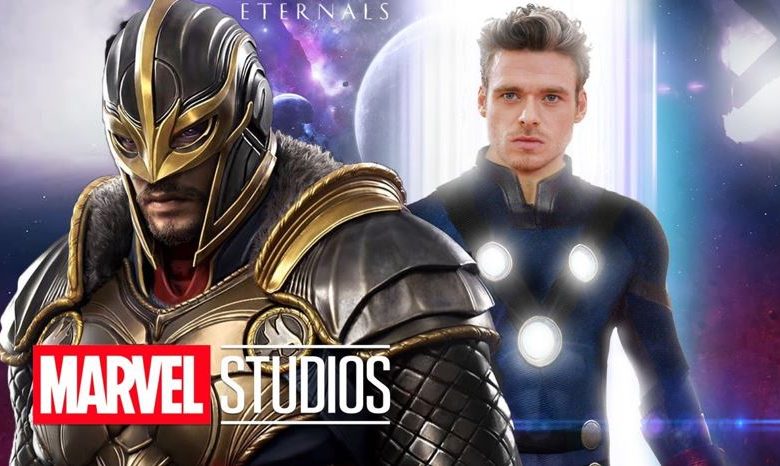 Every year, Marvel surprises us with at least one of their films. This year, that big surprise is coming with Eternals. This will be Marvel's most diverse film as it involves actors from so many different racial backgrounds, and we're also going to get our very first gay superhero & the first handicap Superhero. Amongst so many heroes, we're still confused as to who's going to lead the team. Ikaris & Thena are probable contenders, but they aren't the ones that the film is going to be about. The power couple of this film is going to be Dane Whitman/Black Knight (Kit Harington) and Sersi (Gemma Chan).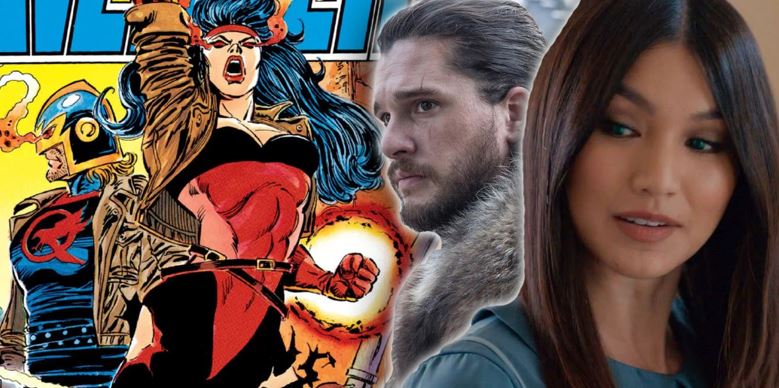 The story of the film will be revolve around the complicated relationship of Dane Whitman (a human) and Sersi (an Eternal). So naturally they are the ones who will have the biggest roles to play in the film. But along with them, Ikaris (Richard Madden), Thena (Angelina Jolie) & Ajak (Salma Hayek) should also have bigger roles to play.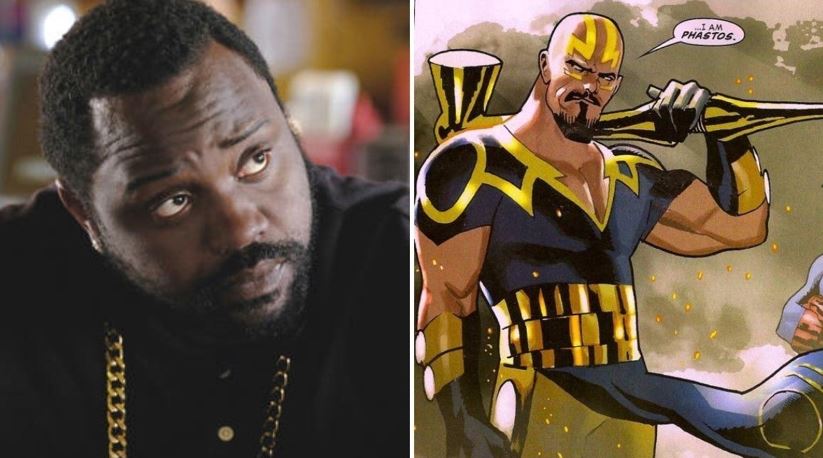 Last year, Kevin Feige confirmed that we will be getting our first openly gay Superhero in Eternals. We thought that it was going to be Ikaris. But now we know who will be the LGBTQ superhero in the film. It's none other than Brian Tyree Henry's Phastos. Speaking to NewNowNext, Haaz Sleiman (who will play the husband of Phastos) revealed that we will actually see Marvel's first gay kiss in Eternals. He said:
"Oh, yeah, absolutely, and it's a beautiful, very moving kiss. Everyone cried on set. For me it's very important to show how loving and beautiful a queer family can be. Brian Tyree Henry is such a tremendous actor and brought so much beauty into this part, and at one point I saw a child in his eyes, and I think it's important for the world to be reminded that we in the queer community were all children at one point. We forget that because we're always depicted as sexual or rebellious. We forget to connect on that human part."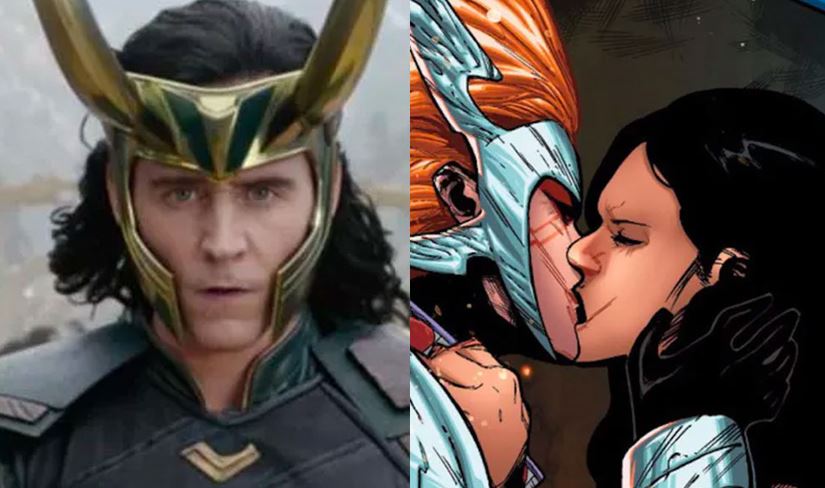 Well, now we know. It's good that the MCU will burst wide open in Phase 4 & 5 with so many new & diverse heroes coming to join the MCU. After Eternals, the Loki series will bring us our first Transgender character as well. Then, Thor: Love And Thunder will show us a royal wedding as Valkyrie will be looking for a queen to rule New Asgard beside her. Eternals itself is bringing in 8-10 heroes but apart from the Eternals, we'll get Inhumans, Mutants, Namor, Blade, Ms. Marvel, She-Hulk, Moon Knight, Fantastic Four, Young Avengers and a few other heroes too.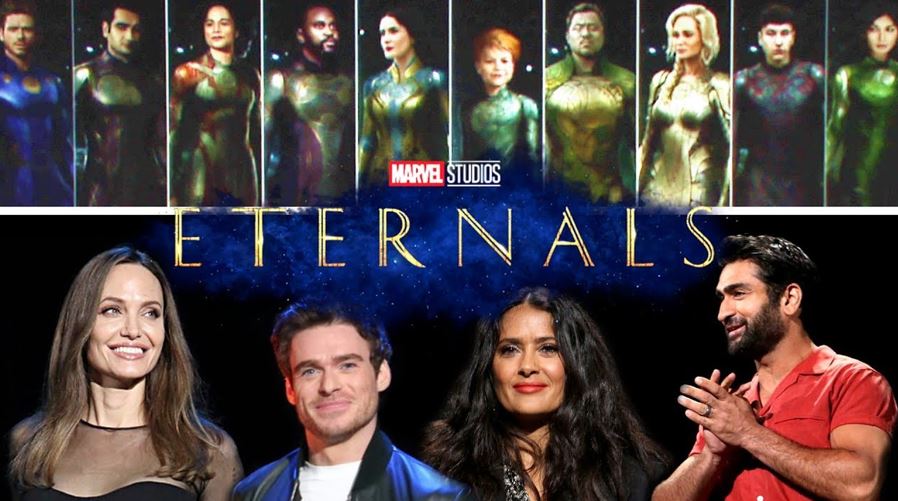 Here's the official Synopsis of Marvel's Eternals:
"Marvel Studios' The Eternals features an exciting new team of Super Heroes in the Marvel Cinematic Universe, ancient aliens who have been living on Earth in secret for thousands of years. Following the events of Avengers: Endgame, an unexpected tragedy forces them out of the shadows to reunite against mankind's most ancient enemy, The Deviants."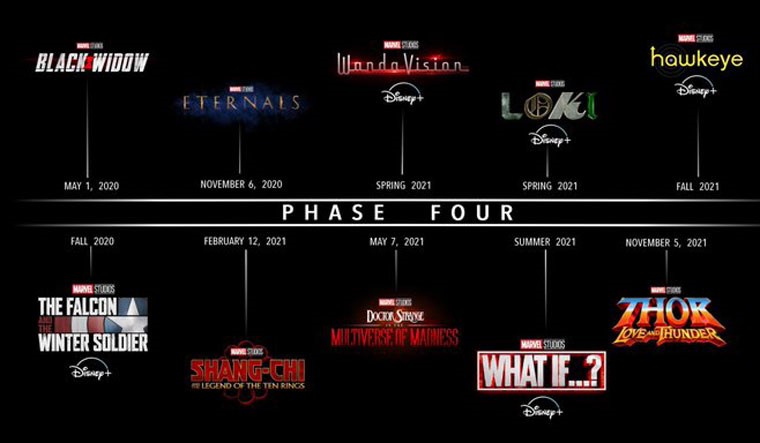 Marvel's future is huge and there's a lot that could happen. Black Widow is going to kick off the future slate on May 1. Here's how the rest of the Phase 4 slate looks like – The Falcon and The Winter Soldier in Fall 2020, The Eternals on November 6, 2020, WandaVision in 2020, Shang-Chi and the Legend of the Ten Rings on February 12, 2021, Doctor Strange in the Multiverse of Madness on May 7, 2021, Loki in Spring 2021, Spider-Man 3 on July 16, 2021, What If? In Summer 2021, Hawkeye in Fall 2021, and Thor: Love and Thunder on November 5, 2021. Following these are Ms. Marvel, Moon Knight and She-Hulk. Black Panther 2 has been scheduled for May 6, 2022.