Movies
Rotten Tomatoes Has Completely Trashed Robert Downey Jr.'s Dolittle Movie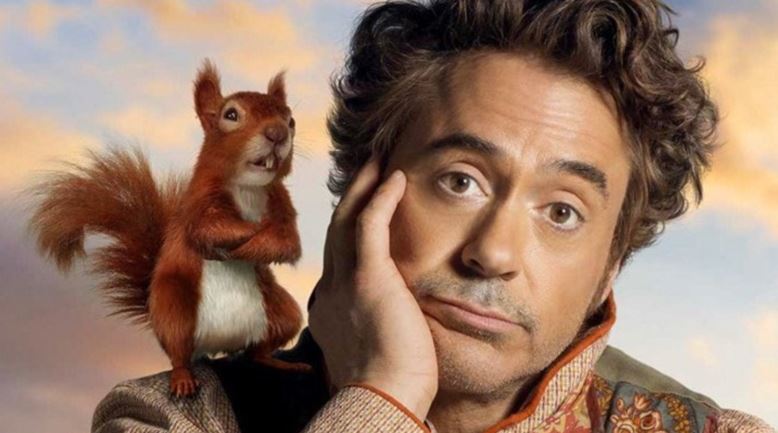 Robert Downey Jr. made his grand exit from the MCU and he has been absent from the films ever since. He has been running the OnePlus Ad campaigns in Asian territories, and he appeared in one of the Youtube Originals – The Age of AI. Now Robert Downey Jr. is making his return as Doctor Dolittle in the animal talking period piece adventure flick. By the looks of the trailers, the film gave quite the fun family time vibe. But apparently, Robert Downey Jr. is going to have a bad start this year as the critics have totally berated this film.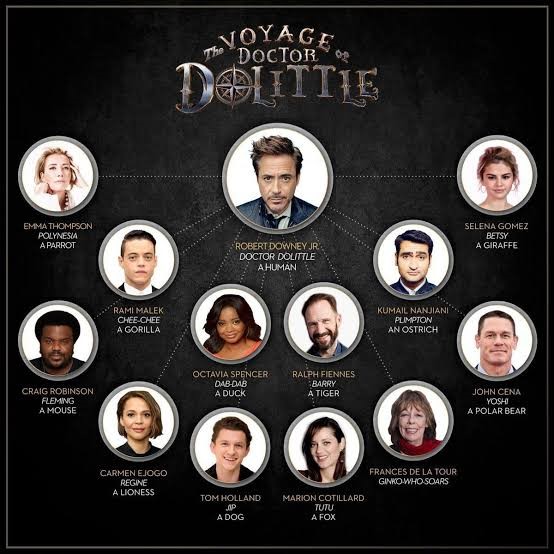 With 65 reviews having been counted, the Rotten Tomatoes score for Robert Downey Jr.'s Dolittle stands at 12% Rotten. Apparently, even a bazillion great actors will not be able to save the film. Oscar winner Rami Malek will voice an anxious Gorilla, Chee-Chee. Oscar winner Octavia Spencer will play an enthusiastic Duck, Dab-Dab. Kumail Nanjiani will be heard through a cynical Ostrich, Plimpton. John Cena cannot be seen, but he will be heard as a Polar Bear, Yoshi. Oscar winner Emma Thompson will play a Parrot, Polynesia. Selena Gomez is Betsy the Griaffe. Ralph Fiennes is playing Barry the Tiger and our very own Spider-Man, Tom Holland will voice a Dog called Jip.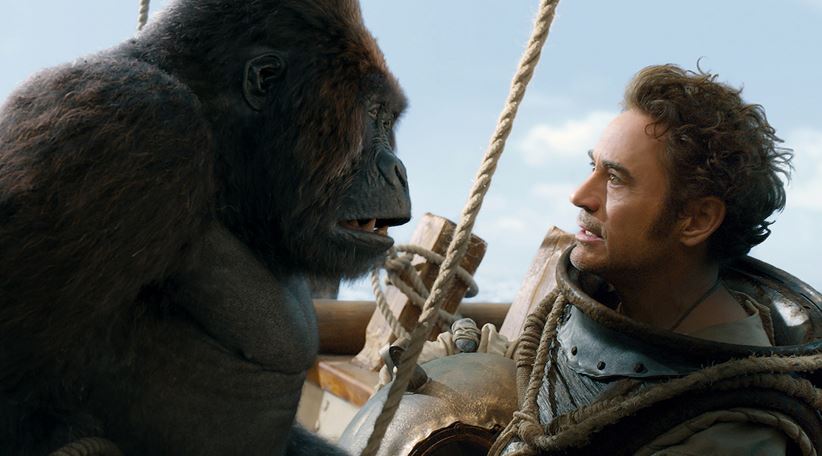 The film had trouble behind the scenes. That's why it took so much time in getting made. That's why the first trailer came up as late as October. And all of this is going to show in the film. The reviews haven't been kind to Dolittle. Here's the review Round Up:
The Hollywood Reporter's Todd McCarthy wrote –
"From the very first scene, it's clear something is terribly off with this lavishly misbegotten attempt to re-popularize an animal-loaded literary franchise that was born exactly a century ago. There's a recessive quality to Downey's performance — odd coming from this normally irrepressible extrovert — that, from the outset, leaves the impression less of a realized character than of an actor feeling his way toward an eccentric figure that isn't quite there yet. It never does gel.
Along with the star's vacant, vague performance, the desperately manic pacing doesn't give Dolittle even a whisper of a chance of ever becoming what it aspires to be — charming, enchanting and appealing to children of all ages. How this mis-match of personnel both before and behind the camera was not immediately evident to all involved represents a mild mystery that will furrow a few brows for a nanosecond at the beginning of this new decade."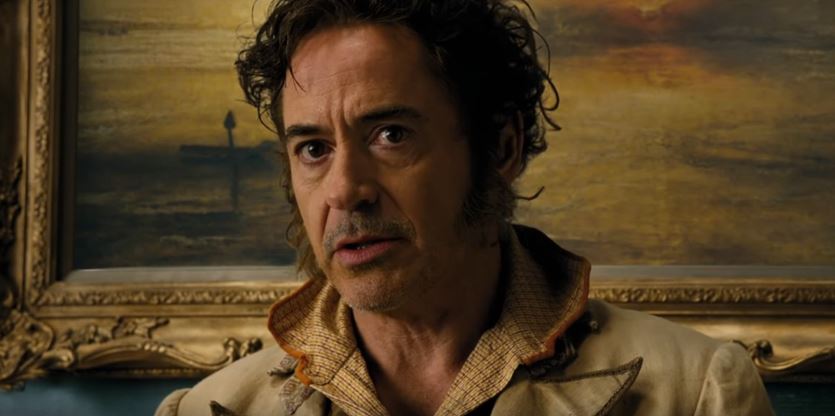 The New York Post's Sara Stewart wrote –
"There's got to be a moment, as an actor watches himself on-screen pulling bagpipes out of a CGI dragon's rear end, that he thinks, 'Have I really fallen this far?'. If you were brainstorming directors for a chipper children's movie like this, would you come up with the director and screenwriter behind drug dramas Syriana and Traffic? Me neither, but here we are."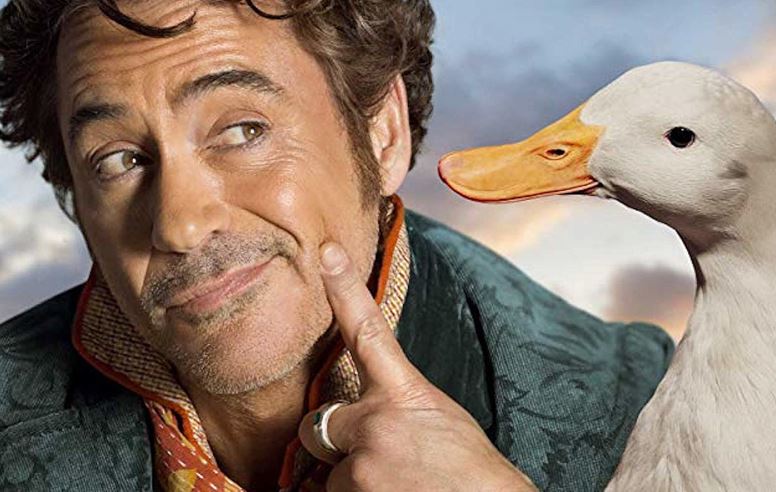 Vanity Fair's Richard Lawson explained –
"Despite all its desperate trying, Dolittle is not a funny movie—sweet and engaging sometimes to be sure, but nowhere near a laugh-riot. At one point in the film, an orangutan with a British accent who can't stop dancing shows up and I chuckled at him, but then he disappears from the movie as quickly as he arrived. Just a small example of the way this movie seems to have no sense of what's playing well and what isn't. Too bad. I'm thinking of you, dancing orangutan, wherever you are."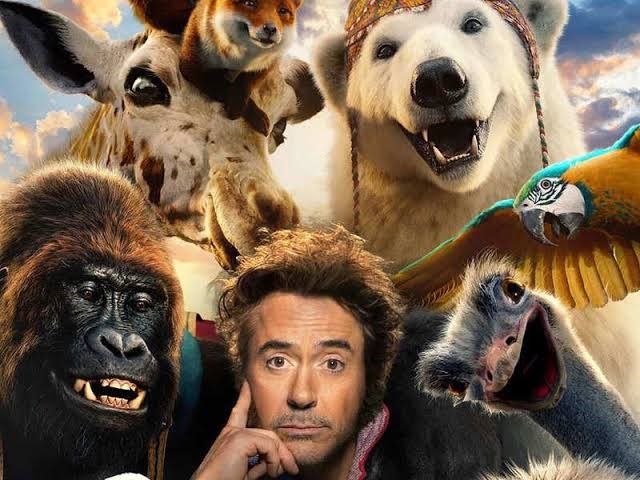 Newsday's Rafer Guzman didn't like Downey's portrayal of Dr. Dolittle. He said –
"As for Downey, his Dolittle is one weird creation — not in an inspired, Gene-Wilder-as-Willie-Wonka way, but in a baffling, Johnny-Depp-as-Mortdecai way. He's a bit of this, a bit of that: a fun-loving kook and surly recluse in a tie-dyed vest. For some reason, Downey has also made the character Welsh, a nationality that, to my American mind, conjures up absolutely nothing. Did Downey just want to have a challenging accent? And is that why all his lines seem to have been re-dubbed? He's the only actor in the film whose tone and volume never vary from a low, close mumble."
Dolittle comes out on January 17, but it seems that people aren't gonna watch it now.