Black Widow – Taskmaster Has Already Copied 3 OG Avengers. But Who is She?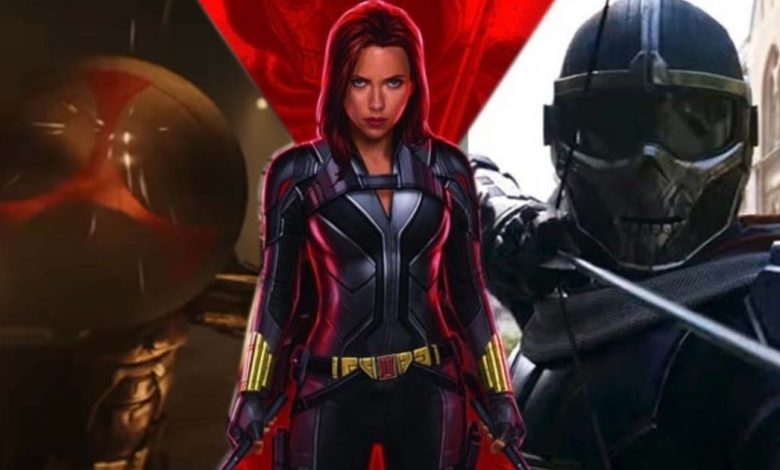 The Black Widow trailer has given us a good look at 4 of its new characters. We know that Secretary Ross will have a sizable role in the movie. Apart from him, we've seen Red Guardian (David Harbour), Yelena Belova (Florence Pugh), Melina Vostokoff (Rachel Weisz) and Taskmaster. Marvel seems to be keeping Taskmaster a big secret. People think that they've figured out who Taskmaster is, but we're sure that no one has! Taskmaster is going to be the most formidable villain that Black Widow has ever fought, and we've got a theory that Taskmaster will be a woman (but not the one you think).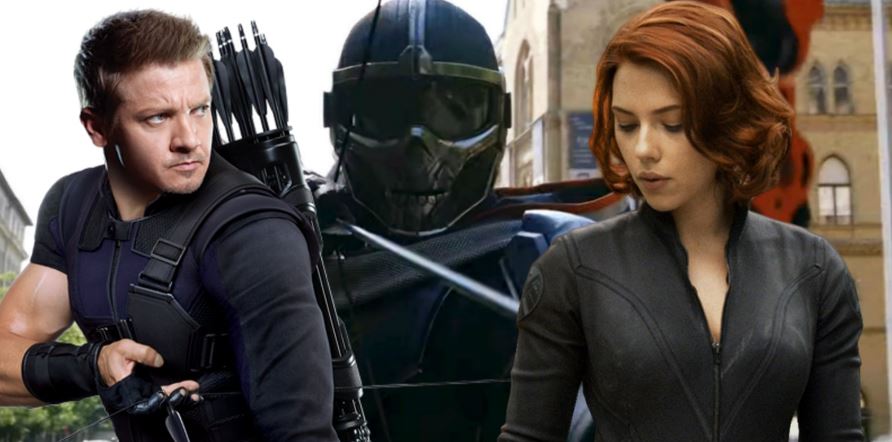 Potential spoilers for Black Widow could follow. But still, proceed because the following theory is awesome!
Upon seeing Taskmaster for the first time in the Black Widow trailer, what people noticed was the bow & arrow. That brought up the theory that Hawkeye could be Taskmaster and he is on the hunt for Black Widow. But given that was stupid ass theory, we've elected to ignore that because Clint Barton would be on house arrest when Taskmaster attacks Widow.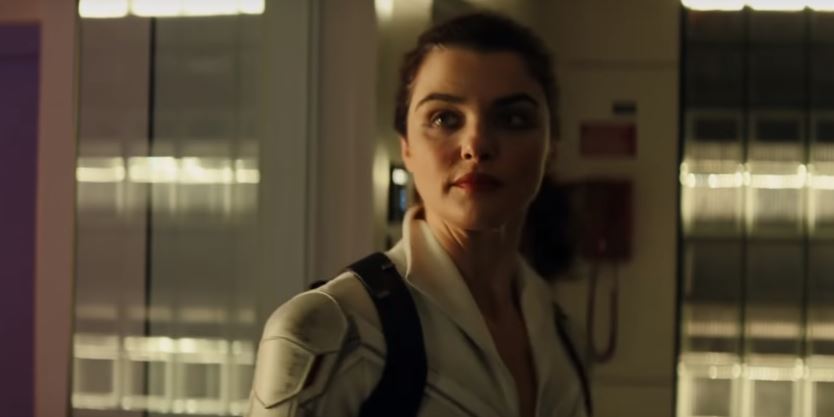 The second theory was placing Melina as Taskmaster. In the comics, Melina Vostokoff is Iron Maiden. In the MCU, it was being assumed that she could do something different. This time around, she could be Taskmaster and that would be the biggest surprise of the film. But as this special look trailer shows Melina in action, we get proof that she isn't the woman behind the mask. She seems to be fighting soldiers at the same location where Red Guardian and Taskmaster have been seen fighting. So, it is apparent that she's not Taskmaster. Although, she might still betray Black Widow and take her comic accurate form as Iron Maiden.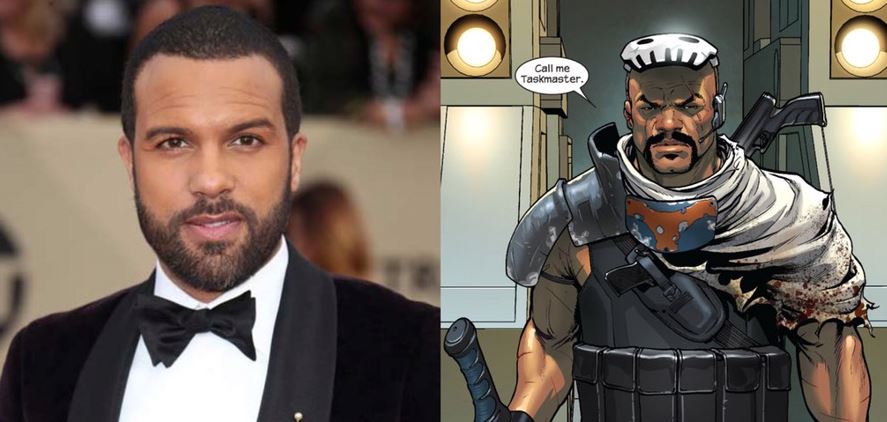 There's one actor who is a part of Black Widow and hasn't shown his face in any of the trailers is O.T. Fagbenle. He being an actor of color is an obvious choice for being Taskmaster. At Comic-Con, Fagbenle mentioned that he is a fixer for Natasha Romanoff. A plot leak revealed that the name of his character is Rick Manson and he is an ex-lover of Natasha. So, there's a massive chance that he is going to be revealed as Taskmaster. But according to us, O.T. Fagbenle is being presented as a front. Even he isn't the real Taskmaster.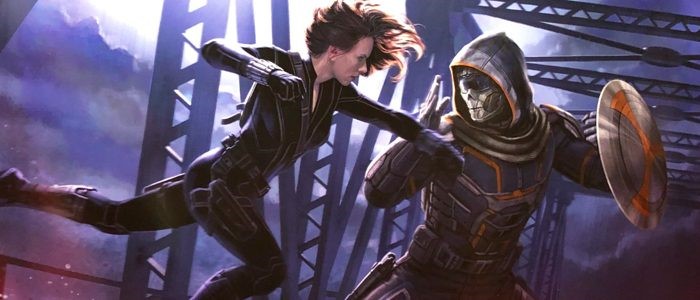 Marvel would have to know that making O.T. Fagbenle Taskmaster and then hiding him behind a mask will not work. There won't be a suspense because it is easy to guess him as the man behind the mask. Moreover, people have pointed that Taskmaster's figure actually seems more of a woman than a man. Let's make another point clear. Even Yelena is not Taskmaster because in the new trailer we saw her along with Natasha when Taskmaster showed up. So, even she is not Taskmaster.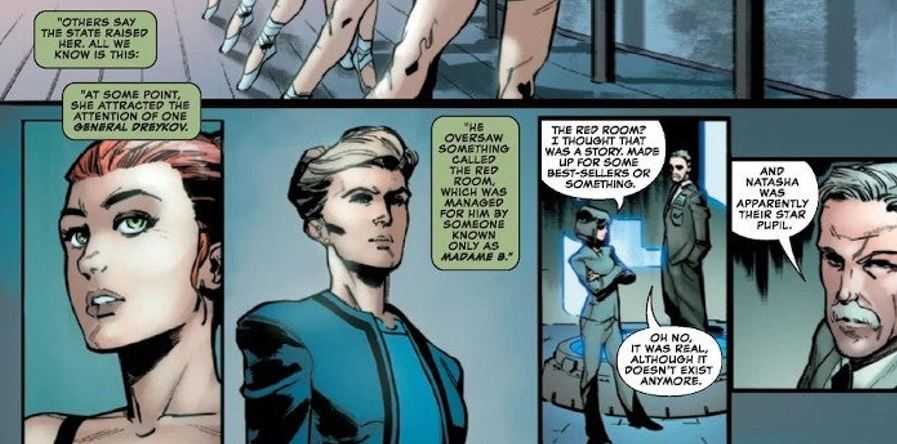 According to us, the real identity of Taskmaster is a woman who has been planning her revenge on Natasha for a decade or so. It is not someone we've seen. But it is definitely someone that has been teased in The Avengers. In the Black Widow Prelude comic, we get a bit of a history lesson on Nat. It reveals that Natasha was the star pupil of the Red Room. In her training, Natasha caught the eye of General Dreykov and was the first one to graduate as Black Widow.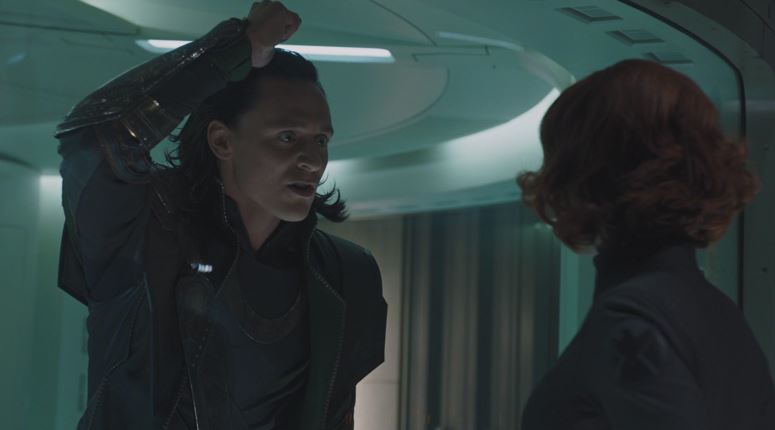 General Dreykov is a name that we've heard in the past. Back in the Avengers movie, Nat tried to get in Loki's head. At that time, Loki said something very interesting besides calling Nat a "Mewling Quim!" He asked Natasha – "…Can you wipe out that much red? Dreykov's daughter? Sao Paulo? The Hospital Fire? Barton told me everything. Your ledger is dripping, it's gushing red…"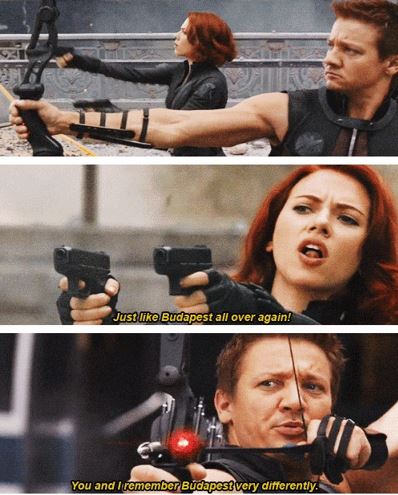 This brings us to the dark truth of Black Widow that has been teased by her & Hawkeye. This big secret is about what happened in Budapest. The prelude comic teases that Natasha Romanoff was close with General Dreykov and Loki revealed that Nat did something to Dreykov's daughter. Our theory is that Dreykov's daughter was also in the Red Room. When Nat wanted out of the Black Widow program, daughter Dreykov could have found out about her plans and intervened. This possibly called for a big fight between Nat & Daughter D, leaving Daughter Dreykov seemingly dead.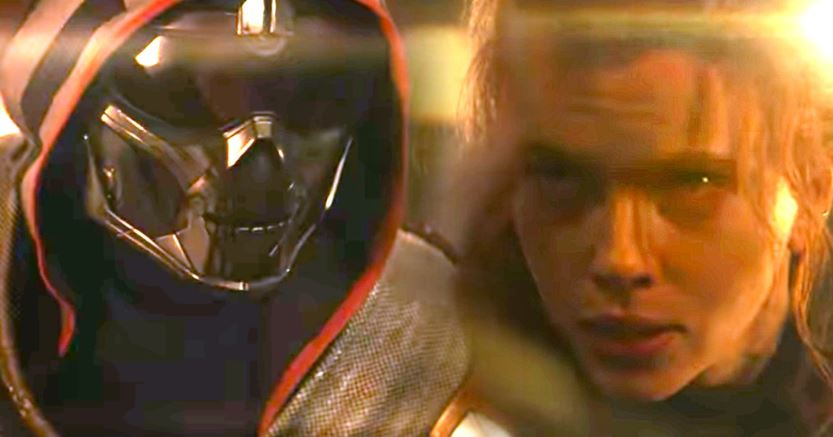 This was the dark truth behind Budapest. But the big twist here is that Dreykov's daughter actually survived and has been regaining strength, planning her revenge ever since. She has been studying all the Avengers. We know that how? Because in the trailers, Taskmaster has already mimicked at least 3 OG Avengers. She copied Hawkeye with the Bow & Arrow, Captain America by throwing the shield and blocking the bullets. And obviously, she mimicked Black Widow in the final shot of the trailer. Moreover, she came in swinging like Spider-Man and almost stuck a landing like Thor. That's why Taskmaster is going to be the most formidable villain for Black Widow. She has been planning to take Black Widow down hard. This is a film about Widow's dark past catching on to her. And Dreykov's daughter ticks that box perfectly.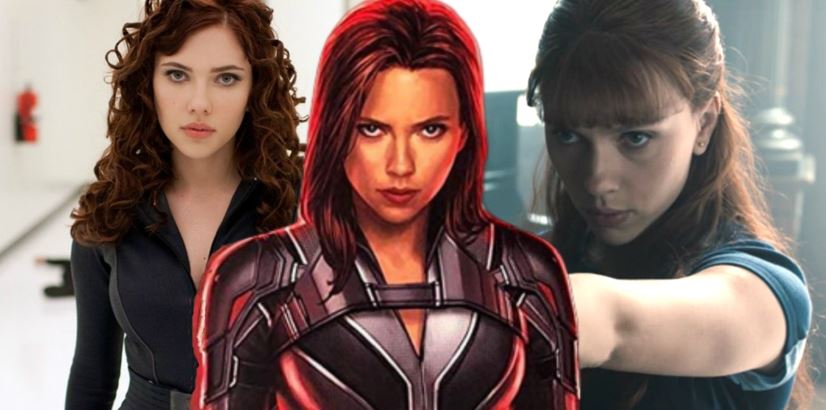 Let's see if my theory is true. Black Widow comes out on May 1. Here's the official synopsis:
"In Marvel Studios' action-packed spy thriller "Black Widow," Natasha Romanoff aka Black Widow confronts the darker parts of her ledger when a dangerous conspiracy with ties to her past arises. Pursued by a force that will stop at nothing to bring her down, Natasha must deal with her history as a spy and the broken relationships left in her wake long before she became an Avenger. Scarlett Johansson reprises her role as Natasha/Black Widow, Florence Pugh stars as Yelena, David Harbour portrays Alexei/The Red Guardian, and Rachel Weisz is Melina. Directed by Cate Shortland and produced by Kevin Feige, "Black Widow"—the first film in Phase Four of the Marvel Cinematic Universe—hits U.S. theaters on May 1, 2020."
I just have the biggest passion for everything cinematic! I want to share this passion with everyone through my writing about Hollywood Movies and TV. Other than that, I am a big sports fanatic and enthusiast. I'd like to write about my favorite sports as well some day.