Kevin Feige Teases That Thanos Could Appear in Eternals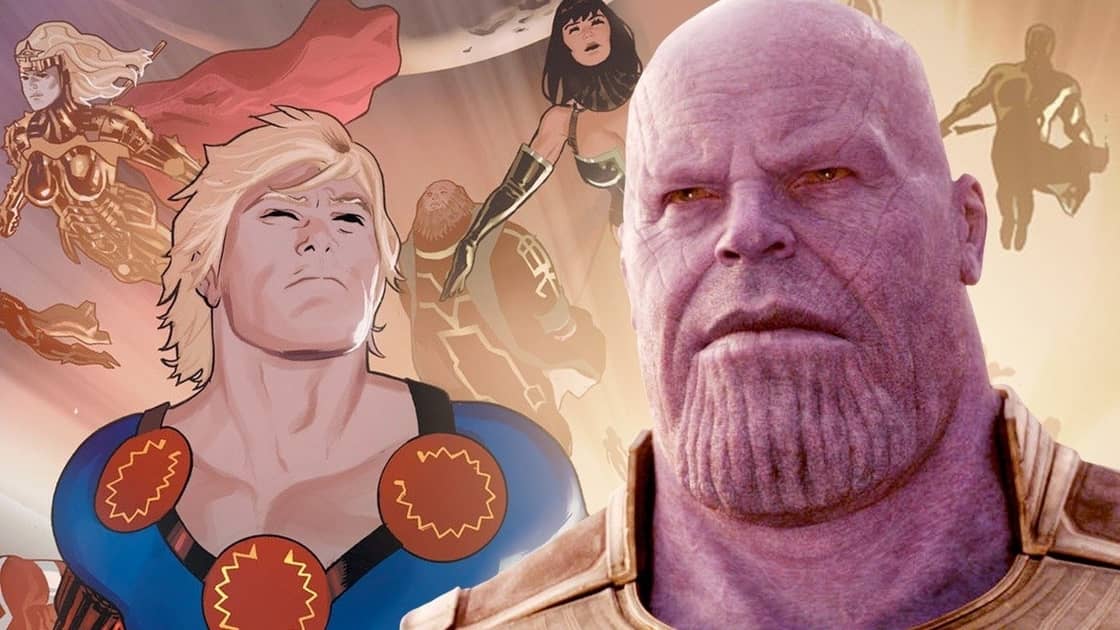 Thanos appear in Eternals:
Eternals is going to be the third Phase 4 project and the second MCU movie coming out in 2020. And it has the potential to be even more surprising than Black Widow, or any other Phase 4 movie. Why? Because no one really knows what we could expect from this particular film. It could be the next Guardians of the Galaxy, or perhaps better because of the brand image that Marvel has now. There have only been 2 major connections to the Eternals in the MCU, the Celestials and Thanos. And both of them could appear in Eternals.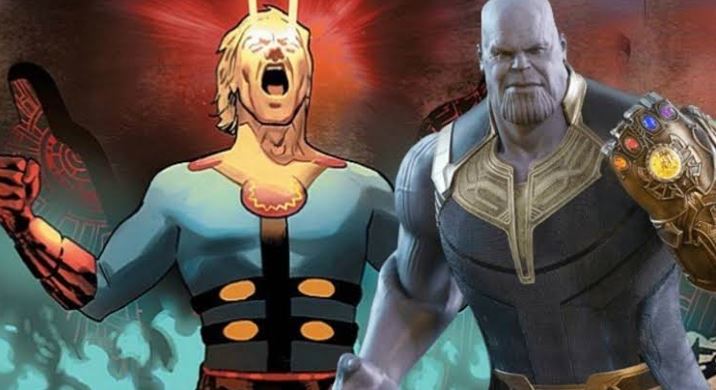 We aren't really sure about whether Thanos will appear in Eternals, but when Kevin Feige was asked about it, he didn't deny it. Here's what he said at CCXP:
"Thanos in the comics was an Eternal on Titan, so there may be connections. But really this is about introducing those ten new characters that are played by an incredibly eclectic amazing group of actors that we're focusing on."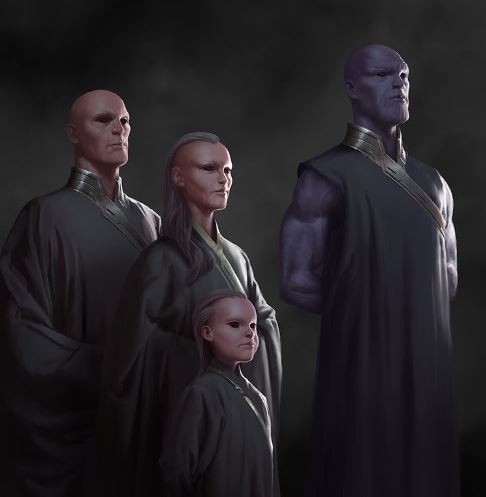 Thanos is an Eternal with a Deviant Gene. And this film is going to be about both Eternals & Deviants. So, it is rather obvious that Thanos will make an appearance to establish certain connections. While we're not sure about Thanos, we can certainly sure that Celestials will have a major role to play in the film.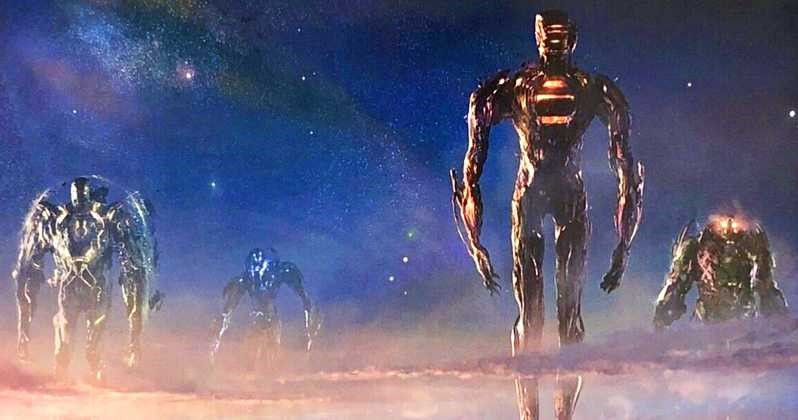 Here's what Kevin Feige said:
"The Eternals know about the existence of The Avengers. The Avengers don't know much about The Eternals…Yet. Celestials are a big part of it, you've seen a little of the Celestials in Guardians of the Galaxy. Nowhere is the severed head of a Celestial. We will see the Celestials in their full, true enormous power in The Eternals."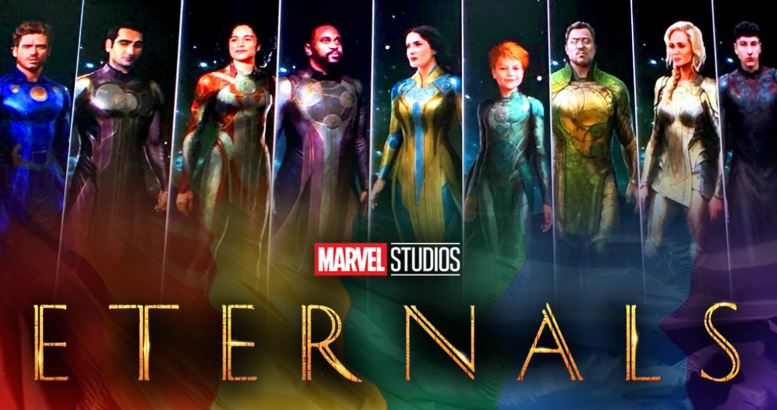 The Celestials are the creators of Eternals & Deviants. So it'd be interesting to see their role manifest in the movie. At CCXP, Marvel debuted the first-ever footage of Eternals, and it more or less confirmed that Druig will be amongst the villains, as he'd lead the Deviants. Here's the description of the footage revealed by Marvel Studios:
"Druig (Barry Keoghan) the leader of Deviants opens doors to what looks like a training camp. He finds part of The Eternals reunited with Ikaris (Richard Madden) at the front. He stares at them and says "Welcome. Feel at home." The preview then alternates several images of the Eternals scattered around different parts of the world, all with a sacred or magnanimous appearance. They all appear together in uniform, apparently led by Ajak (Salma Hayek). In alternating scenes and glimpses, they gather around a bonfire, and Thena (Angelina Jolie) appears lit by the fire. Ajak and Kingo (Kumail Nanjiani) appear to be riding horses.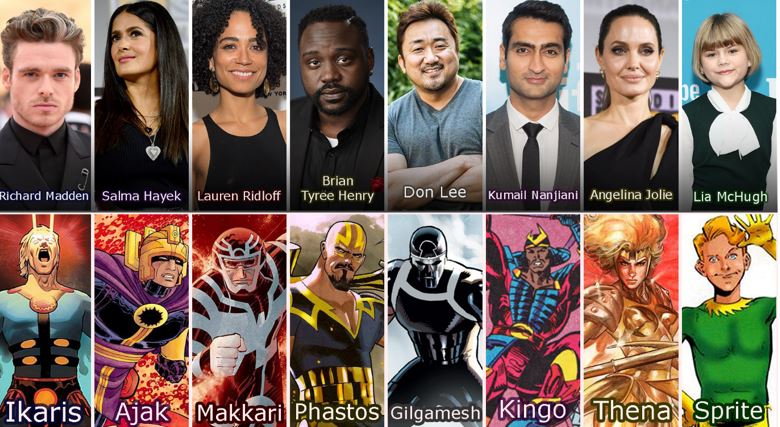 The scenes seem to show us many different cultures around the globe, but there is one character who appears several times alone and is definitely a mysterious highlight of the footage: Sersi (Gemma Chan). When they all come together on the beach, Sersi clasps Sprite (Lia McHugh) in what appears to be a solemn act. The preview ends with Ajak saying "these people have changed us. We need to protect them."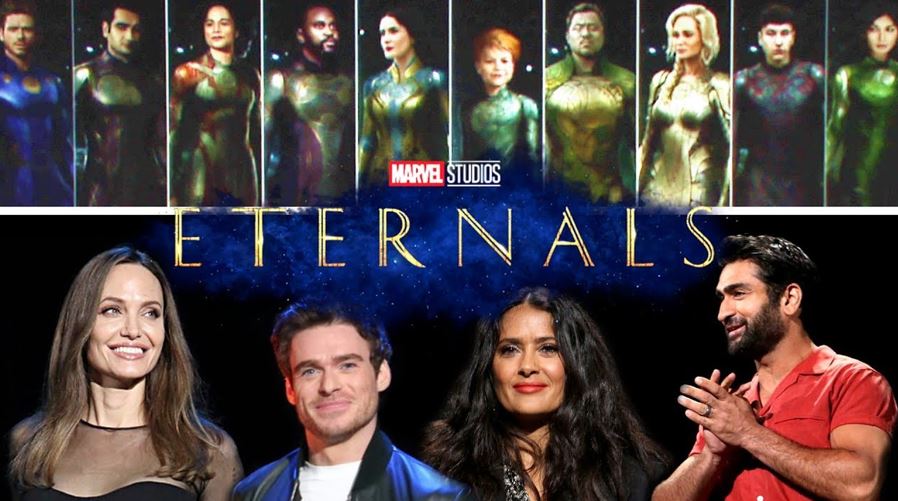 Kevin Feige said that we'd be able to see this footage in about 2 months. So, we could actually expect the first trailer of Eternals in February or may be March. If not the Eternals, then we'd definitely see the first trailer of The Falcon And The Winter Soldier sometime soon. Let's see what happens.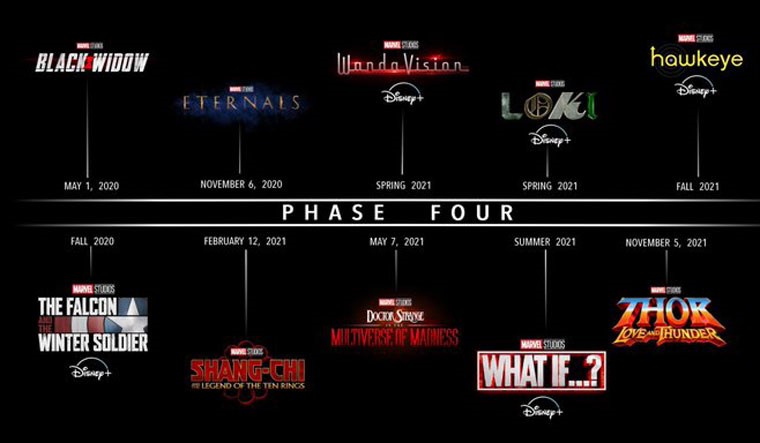 Marvel's future is huge and there's a lot that could happen. Black Widow is going to kick off the future slate on May 1. Here's how the rest of the Phase 4 slate looks like – The Falcon and The Winter Soldier in Fall 2020, The Eternals on November 6, 2020, Shang-Chi and the Legend of the Ten Rings on February 12, 2021, WandaVision in Spring 2021, Loki in Spring 2021, Doctor Strange in the Multiverse of Madness on May 7, 2021, Spider-Man 3 on July 16, 2021, What If? In Summer 2021, Hawkeye in Fall 2021, and Thor: Love and Thunder on November 5, 2021. Following these are Ms. Marvel, Moon Knight and She-Hulk. Black Panther 2 has been scheduled for May 6, 2022.
I just have the biggest passion for everything cinematic! I want to share this passion with everyone through my writing about Hollywood Movies and TV. Other than that, I am a big sports fanatic and enthusiast. I'd like to write about my favorite sports as well some day.