Movies
Is James Gunn Lying About Adam Warlock in Guardians Vol. 3?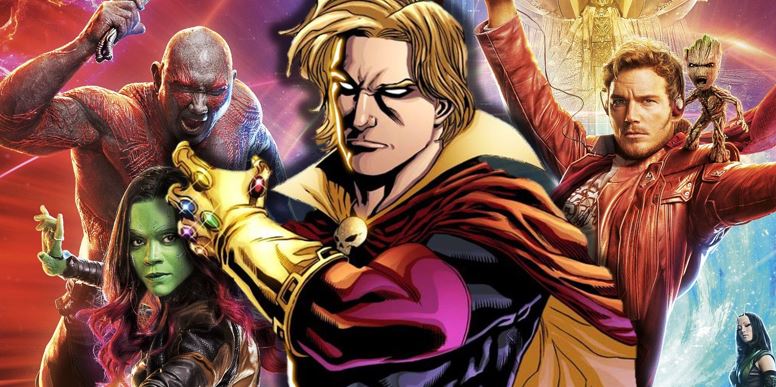 Adam Warlock in Guardians Vol. 3:
Guardians of the Galaxy Vol. 3 is coming but it is going to take some time for Marvel & James Gunn to start production upon it. Gunn has claimed that he won't start production on Vol. 3 until he is 100% done with The Suicide Squad. Now The Suicide Squad is going to arrive on August 6, 2021 so we know that James Gunn literally cannot start with the production of Guardians Vol. 3 until September maybe. But he has done something very interesting right now, and that is probably a hint that we might actually get a Guardians of the Galaxy Vol. 4 as well.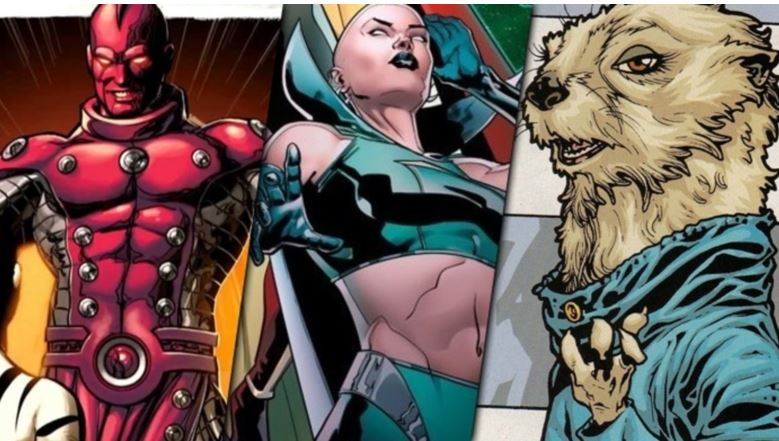 As of now, we don't know what will be the future of the Guardians beyond Vol. 3. A few plot details of the film were leaked by Roger Wardell back on May 8, this year. Everything that Wardell has leaked until now has been 100% true. Wardell wrote that "Rocket's creator is the High Evolutionary, Drax is in for a big surprise when he discovers his daughter is alive. Rocket also gets a love interest in the form of Lylla. Nebula and Star Lord will grow into closer friends."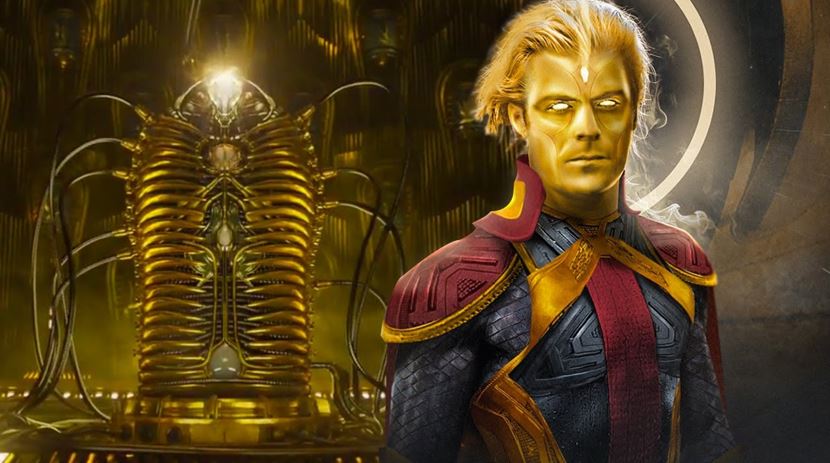 On the contrary to this, we have been thinking that Guardians of the Galaxy Vol. 3 will involve Adam Warlock as he was setup back in Vol. 2. But having read what Wardell had to say, and considering the whole Adam Warlock villainous arc, things have been quite confusing. Whatever Wardell wrote is a lot to make one movie and James Gunn has confirmed in the past that his upcoming film will be very special for Rocket Raccoon. So whatever Wardell has stated seems to be true. Nowhere did he say that Adam Warlock will appear in Guardians of the Galaxy Vol. 3 and now James Gunn has also given us a major hint of this confirmation. Here's what Gunn posted on his Instagram story: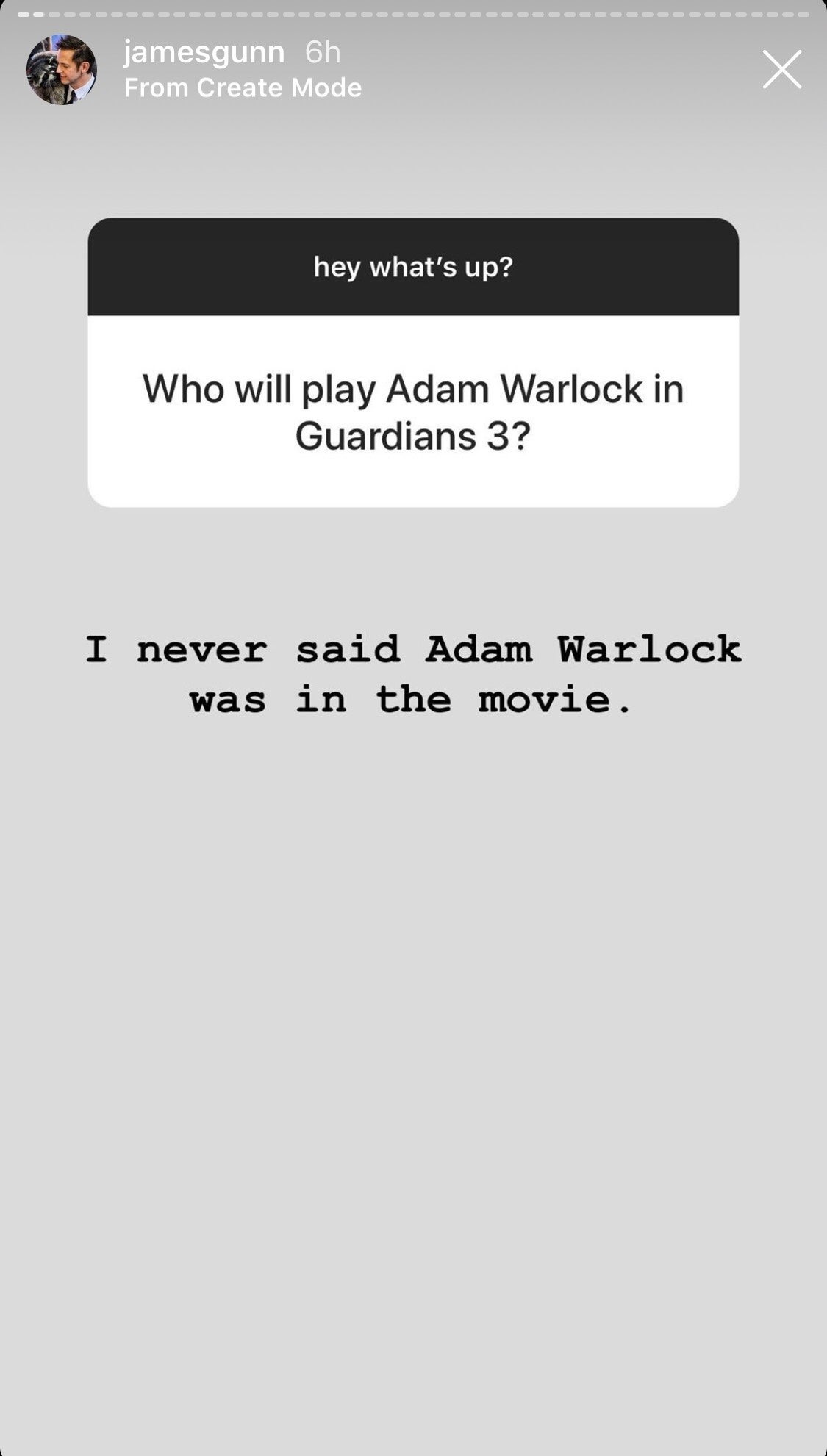 Even before Avengers: Infinity War & Endgame, Gunn was asked this question and even back then he stated that Adam Warlock might not be in Vol. 3. Now again he is stating that Adam Warlock is not in Guardians of the Galaxy Vol. 3. There could obviously be two situations here. Either James Gunn is lying, or he is also planning a Vol. 4 after we get to see Vol.3. Well, if I'm to predict right now, I'd say that it is a bit of both. Gunn is not completely lying but I do think that Adam Warlock will finally show his face towards the end of Vol. 3 only to get a set up for the Guardians to fight him in the next outing.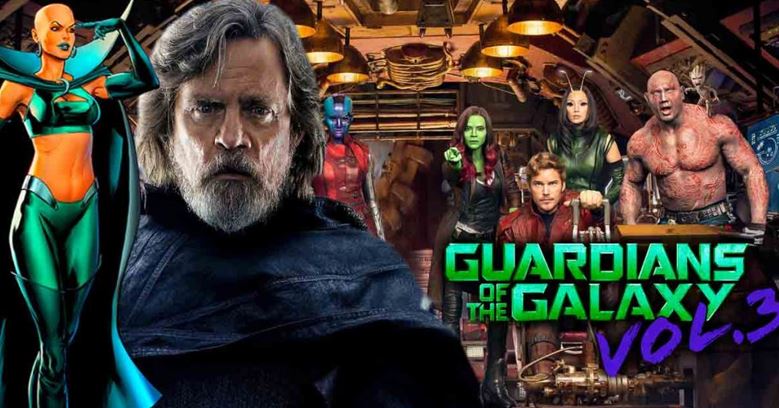 There's just no way that a movie could fit the High Evolutionary, Drax's daughter Moondragon, devote time to find Gamora, give closure to Rocket and then make Adam Warlock a villain as well. For Wardell's story to work, Adam Warlock has to be pushed out of it and given his own space & time in Guardians of the Galaxy Vol. 4.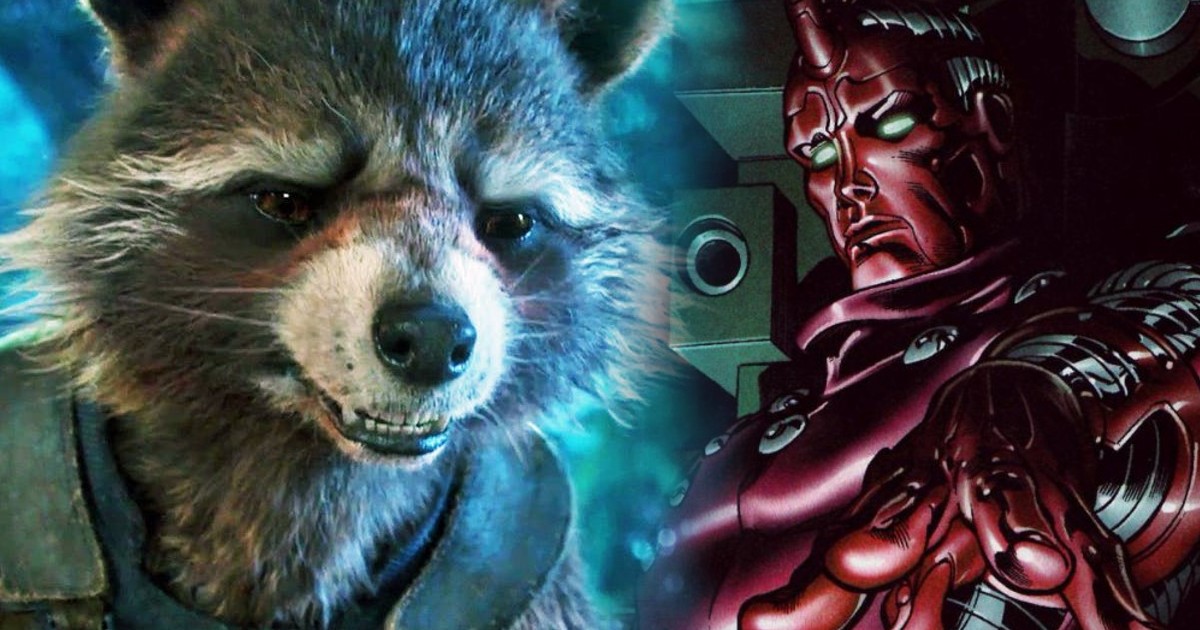 But the saddest thing about Vol. 3 is that Rocket Raccoon might either die or could be retired in Vol. 3. Here's what Gunn had to say about Rocket being his favorite character:
"When you asked me what was saddest for me when I thought it was gone—and anybody at Marvel can tell you—it's this very strange and attached relationship to Rocket. Rocket is me, he really is, even if that sounds narcissistic. Groot is like my dog. I love Groot in a completely different way. I relate to Rocket and I feel compassion for Rocket, but I also feel like his story has not been completed. He has an arc that started in the first movie, continued into the second and goes through Infinity War and Endgame, and then I was set to really finish that arc in Guardians 3. That was a big loss to me—not being able to finish that story—though I was comforted by the fact that they were still planning to use my script."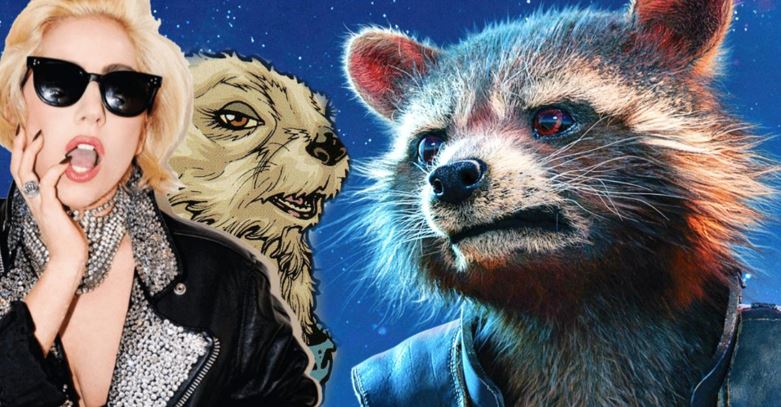 By all of this, it seems highly likely that Rocket might be getting his final appearance in Vol. 3. Whether he'd die or be retired is yet to be seen. But everyone would agree to the fact that we're not ready to say goodbye to Rocket just yet. So, please James Gunn, subvert our expectations and allow Rocket to be in Vol. 4, if there's indeed going to be a Vol. 4. The Guardians won't be a complete team without Rocket. And we have to see Rocket's reaction to Adam Warlock. So let's just hope that it happens.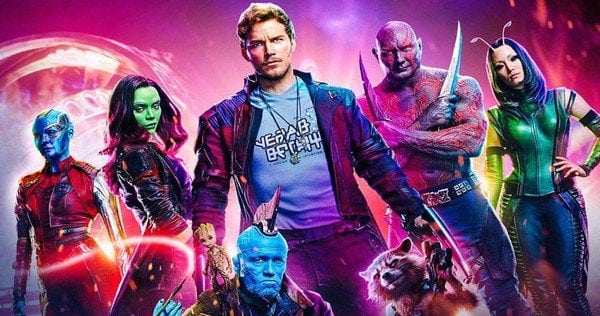 As far as the release date of Guardians of the Galaxy Vol. 3 is concerned, Marvel has booked 5 new release dates for Phase 5 Marvel movies, and we can be dead sure that Guardians of the Galaxy Vol. 3 will be released in one of those 5 dates. There's a high chance for us to see Vol. 3 on October 7, 2022. But if that doesn't happen, then it would come out on May 5, 2023, or July 28, 2023.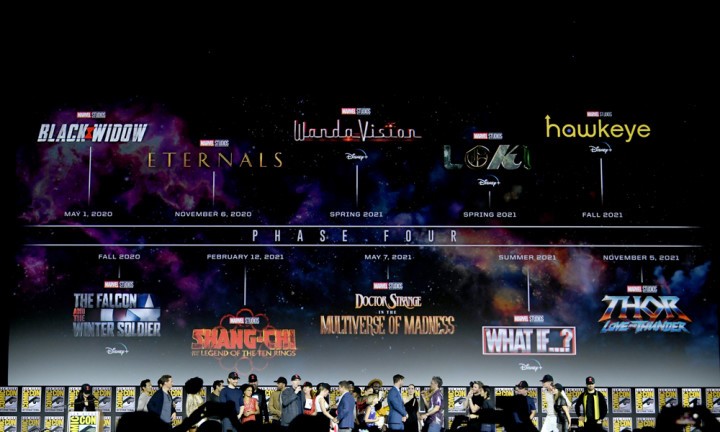 But for now, let's focus on Phase 4 as that's where the Guardians might appear next (Thor: Love And Thunder). Marvel's future is going to be huge. Black Widow is going to kick off the future slate on May 1. Here's how the rest of the Phase 4 slate looks like – The Falcon and The Winter Soldier in Fall 2020, The Eternals on November 6, 2020, Shang-Chi and the Legend of the Ten Rings on February 12, 2021, WandaVision in Spring 2021, Loki in Spring 2021, Doctor Strange in the Multiverse of Madness on May 7, 2021, Spider-Man 3 on July 16, 2021, What If? In Summer 2021, Hawkeye in Fall 2021, and Thor: Love and Thunder on November 5, 2021.