Movies
Infinity War Deleted Scene – Watch Spidey Reconnect The Souls of Guardians
This looks awesome!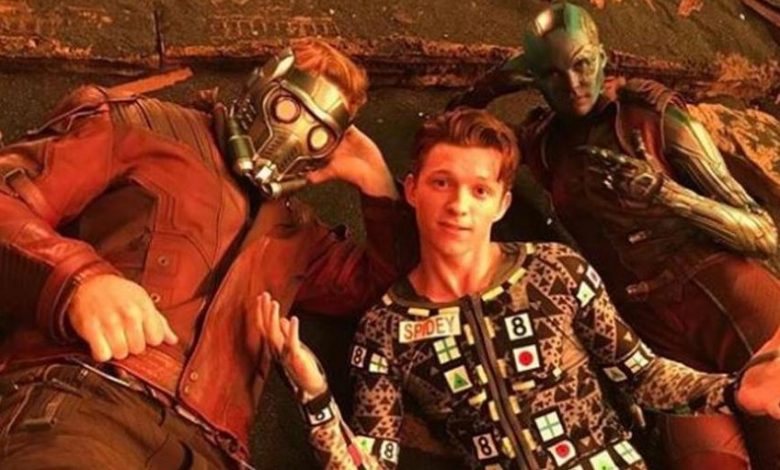 Infinity War Deleted Scene:
The Infinity Saga Box Set has revealed a bunch of new deleted scenes. People really got value for their money because there were over 50 minutes' worth of scenes that came along with the box. Almost every film had one important deleted scene that could have changed the film. And there were 2 amazing, or rather shocking scenes from Avengers: Infinity War. One was Hulk & Bruce Banner speaking to each other before Hulk emerges out of the Hulkbuster as Smart Hulk. The second happens on Titan, and here's what it is:
https://www.youtube.com/watch?v=Uk3t7m2fYJg
This scene takes place after Thanos snaps out of Mantis' control as a courtesy of Star-Lord. What Thanos does is that he rips out the souls from the bodies of the Guardians so their bodies lie kinda lifeless. This causes Doctor Strange to order Peter so he'd help the Guardians out. Doctor Strange says – "Peter! Protect the Guardians. Thanos separated their souls from their bodies. If they're out too long they'll die." So, Peter collects the bodies of the Guardians and takes them to Mantis who tries to reconnect the souls of the Guardians.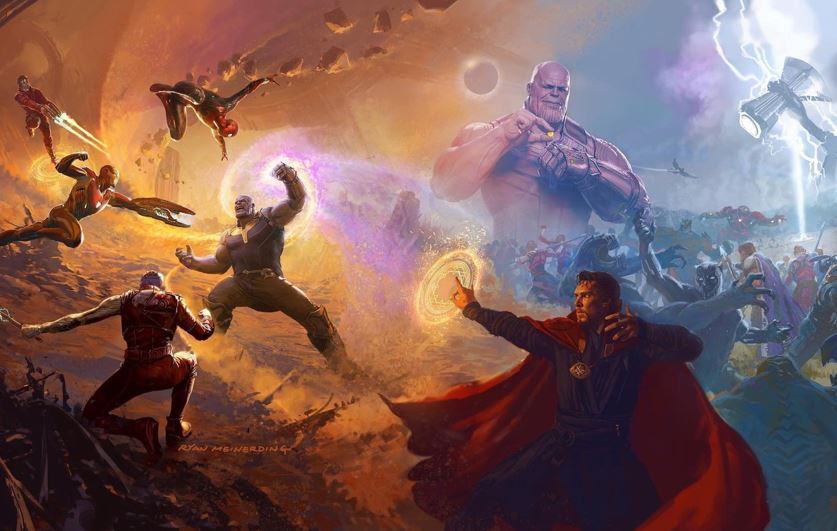 Mantis and Drax share a great moment here. Mantis really is a very underrated character, but we'll talk about it later. This scene is actually quite awesome to see. But probably its placing wasn't great because right after Peter Quill screws up the plan of taking the Infinity Gauntlet from Thanos, Iron Man attacks Thanos. That fight was followed by a very heavy moment. So Thanos couldn't have ripped the souls of the Guardians after that. It's because this particular scene involves quips, and during the Stark fight segment, the tone wasn't meant to hold quips. But it would've been great if the Russos were able to fit this scene somewhere else.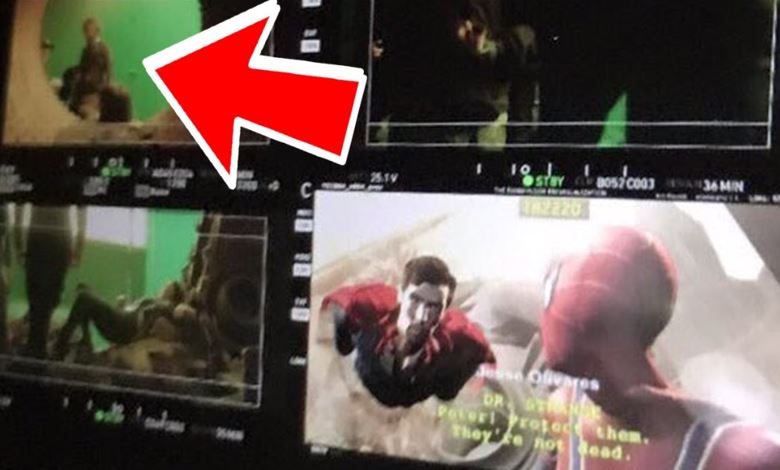 Anyway, it's okay that we didn't get this scene. What's great is that it was actually leaked way before Avengers: Infinity War even hit the theatres. People thought that the leak was fake, but as it turns out, it was real all along. Now let's get to talking about Mantis. There's a theory that Mantis and Peter Quill could be half-siblings. It's because Ego got together with someone of Mantis' race. So would it be possible that he actually picked his daughter Mantis along and wiped her memory? Probably yes. Look at the image below very closely.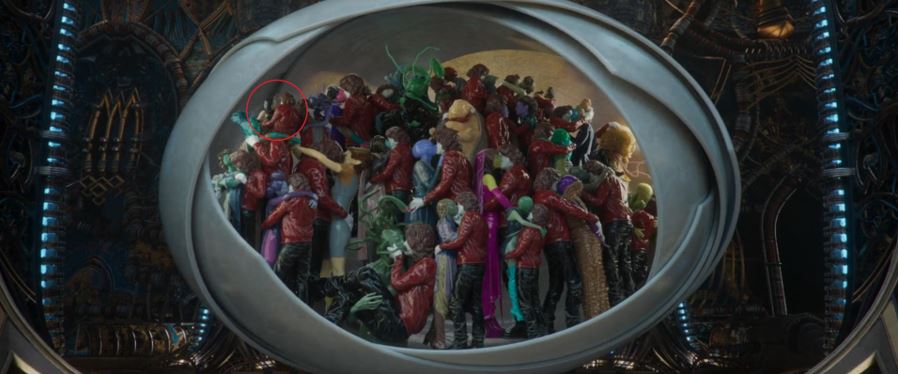 So, Mantis being Peter's half-sister would indeed be quite awesome. Mantis is actually quite proficient with her abilities, which indeed are extremely unique. She not only tamed Thanos and reconnected the souls of the Guardians, but she was very useful in the Endgame battle as well.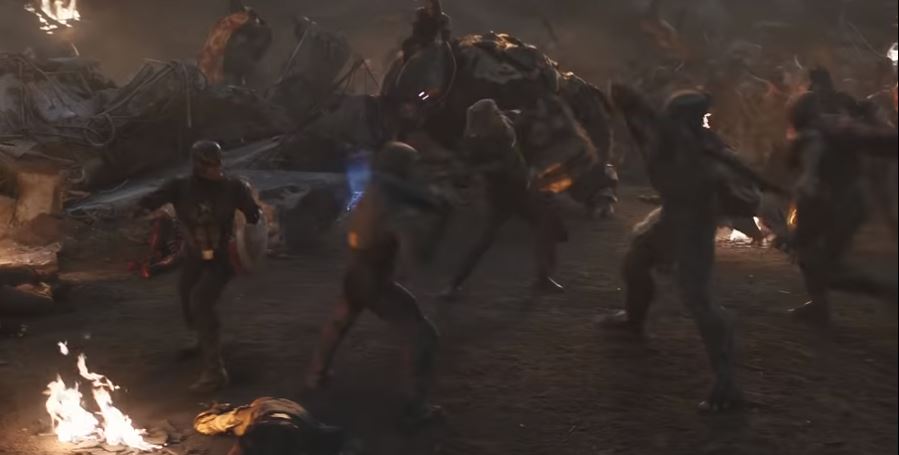 Look at Mantis at the back of Captain America & Thor. She is sitting on the head of an alien gorilla and actually makes it fall asleep. She is one of the unsung heroes of this battle because who knows how many other soldiers would have fallen asleep until they were snapped out of existence. Mantis obviously isn't the violent type, but her abilities are just too fascinating.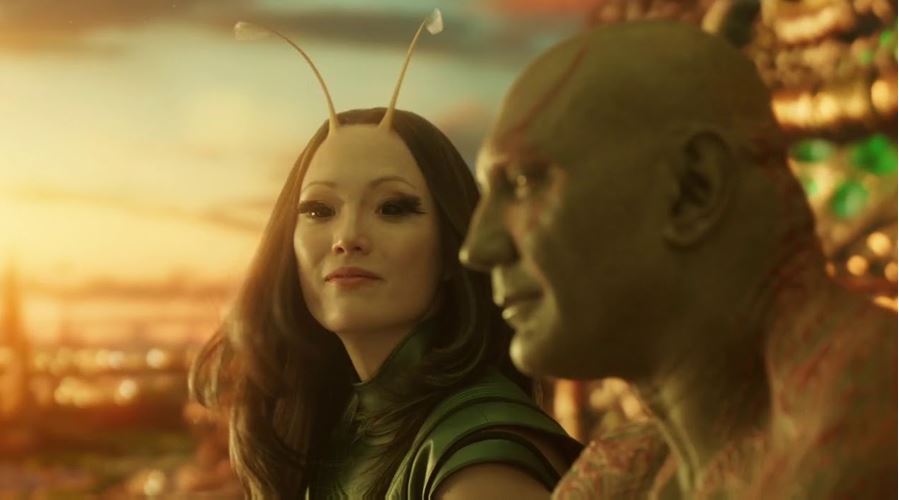 The next Guardians of the Galaxy film could give her a bit more to do. It's interesting to see how her friendship with Drax is explored because there's another character that is getting added – Drax's daughter Moondragon. Let's see what happens.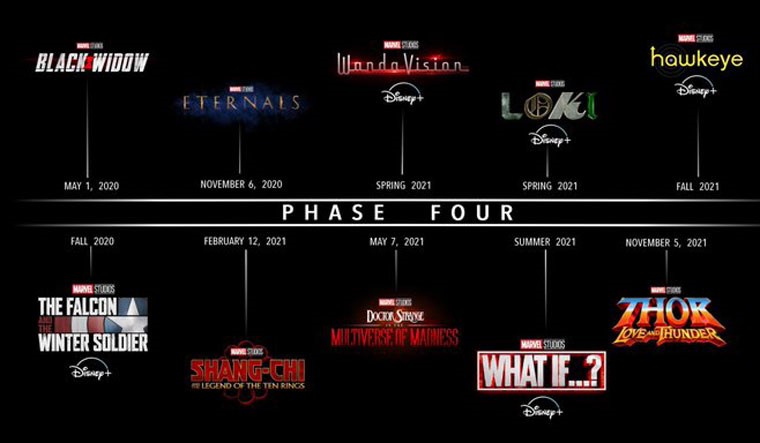 For now let's focus on Marvel's future which is huge. Black Widow is going to kick off the future slate on May 1. Here's how the rest of the Phase 4 slate looks like – The Falcon and The Winter Soldier in Fall 2020, The Eternals on November 6, 2020, Shang-Chi and the Legend of the Ten Rings on February 12, 2021, WandaVision in Spring 2021, Loki in Spring 2021, Doctor Strange in the Multiverse of Madness on May 7, 2021, Spider-Man 3 on July 16, 2021, What If? In Summer 2021, Hawkeye in Fall 2021, and Thor: Love and Thunder on November 5, 2021.