Movies
The First Reactions of Aquaman Are in And DC Couldn't Ask For More!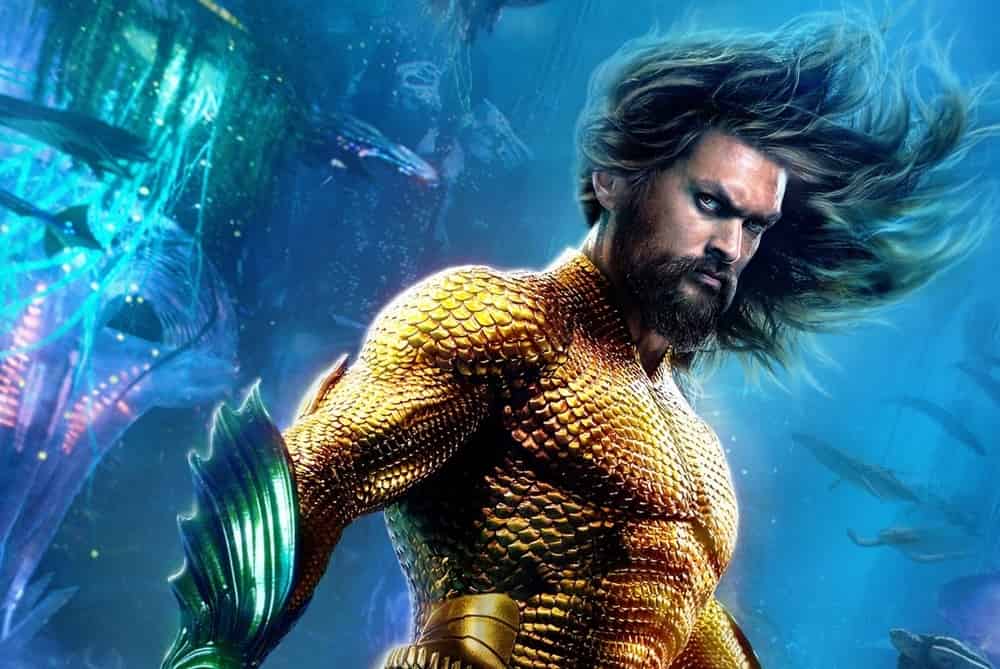 The Worlds of DC is expected to grow under their new head Walter Hamada and it seems that he is leading the first film in the reformed DCEU on a path of victory. After Justice League failed to break even at the Box Office, WB has waited for more than a year to figure out the future, and their next project certainly seems to be the one that will bring back the lost faith in the Worlds of DC. James Wan's Aquaman is one of the most anticipated films of 2018, and total focus lies upon it now.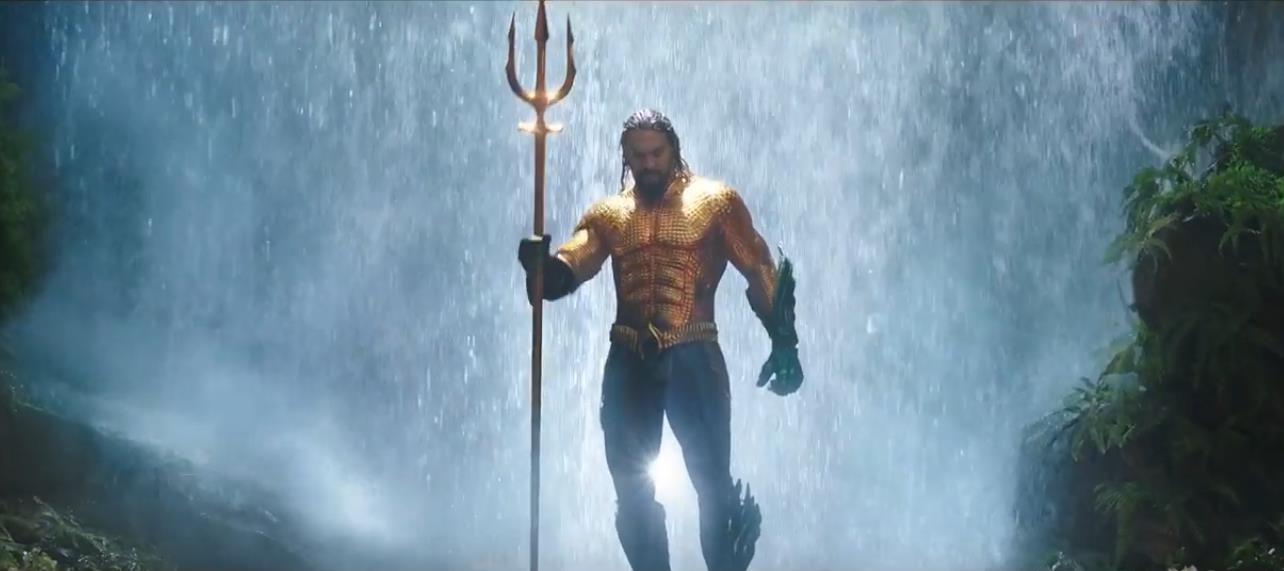 This has been a year dominated fully by Marvel movies and there's one still left to arrive, but the major focus really lies upon Aquaman because it is the movie that will charge the fans for the upcoming years which will be full of DC Films.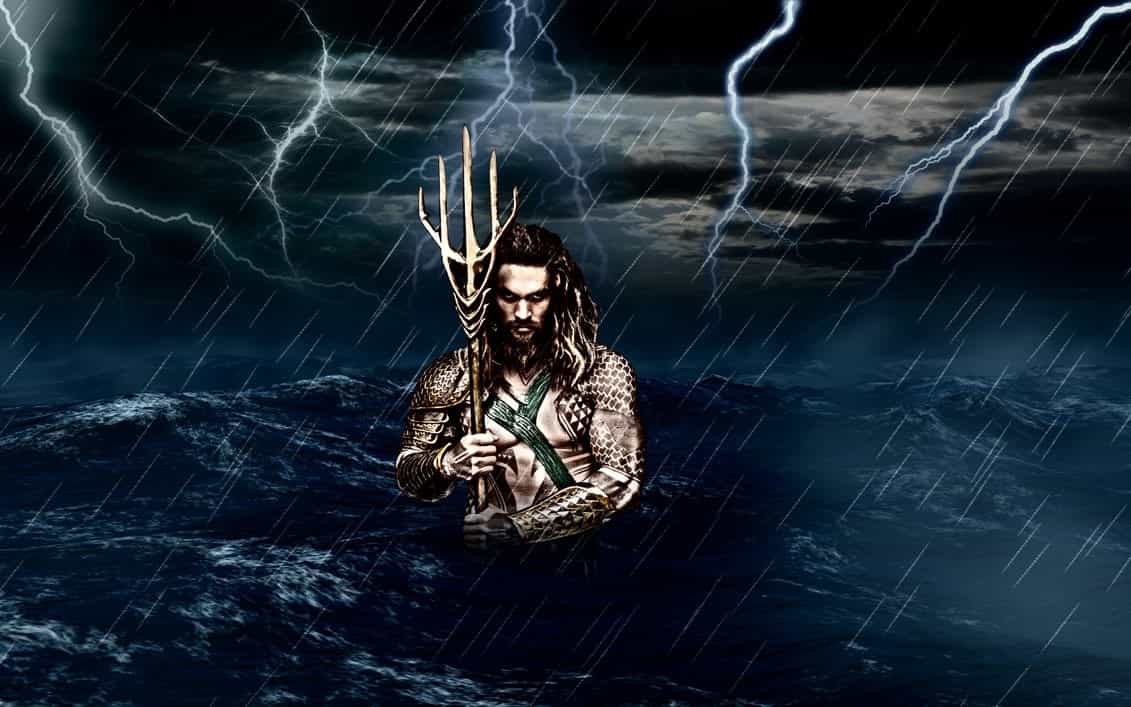 Aquaman is just one month away and the marketing campaign has begun. We have already seen the new posters of the film which were released by WB just yesterday, and now through an early screening, we also have the first reactions of the audience to this movie.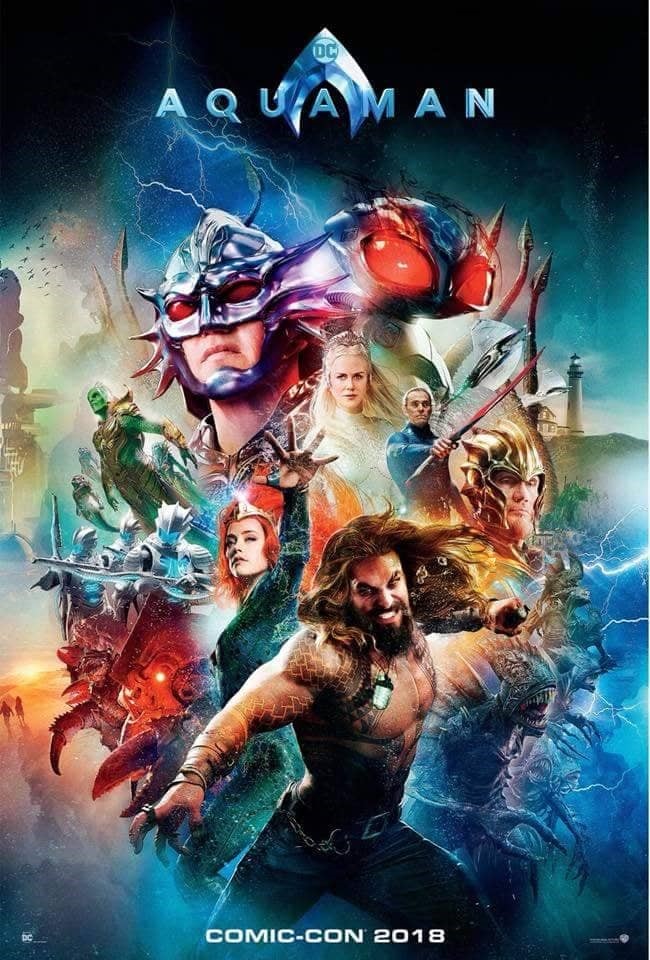 Some lucky fans have got to see Aquaman and they claim that the movie is great. It may not be the best Superhero film, but it does follow the footsteps of Wonder Woman and is an extension of the right step that Justice League took. So here's what people think about the film: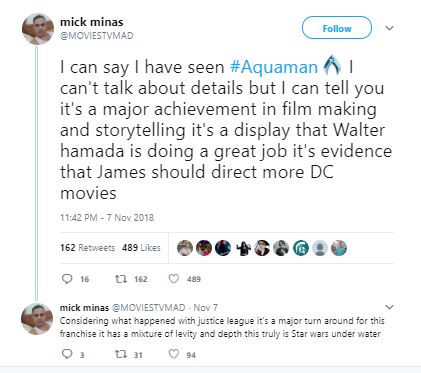 https://twitter.com/AemonBarz/status/1060365930918641665
While these two fans have really praised the film, some are hailing this film as the best DC movie in the shared continuity. It has been ranked even above Wonder Woman.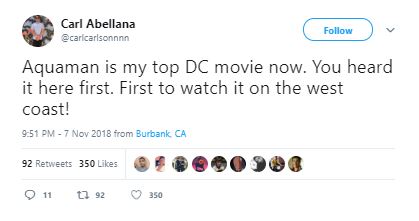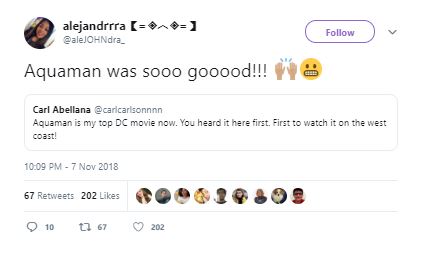 It is good to know that Aquaman is going to be a success. It will certainly fair better than Justice League and that is what we all could hope. James Wan is a visionary director and so far it seems that we were right to trust him. He told us in an interview earlier that the film is the continuation of Justice League as he said: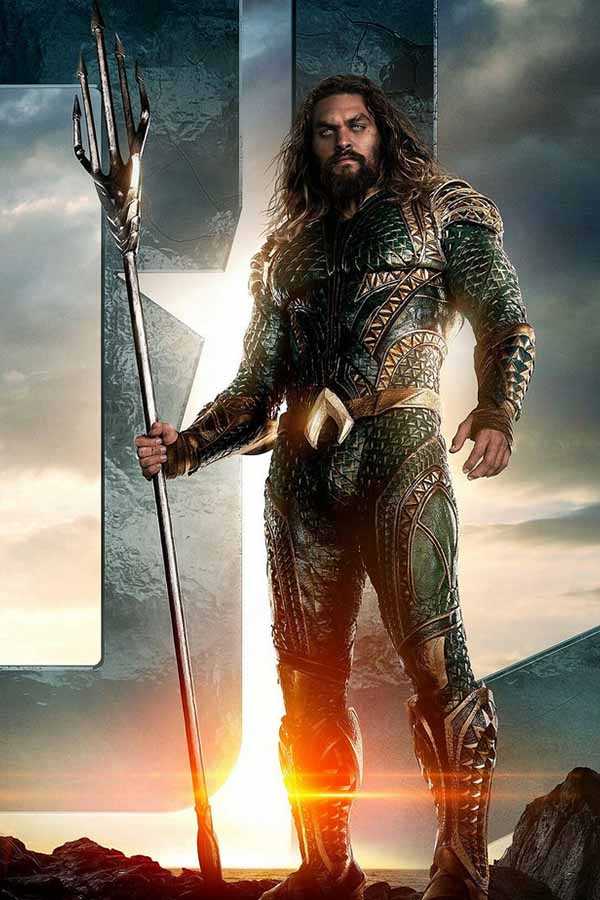 "It picks up after Justice League. I don't want to give too much away, but it picks up after Justice League, but it is its own standalone movie. Ultimately it's a movie… I don't know how to talk about it without kind of giving too much of it away."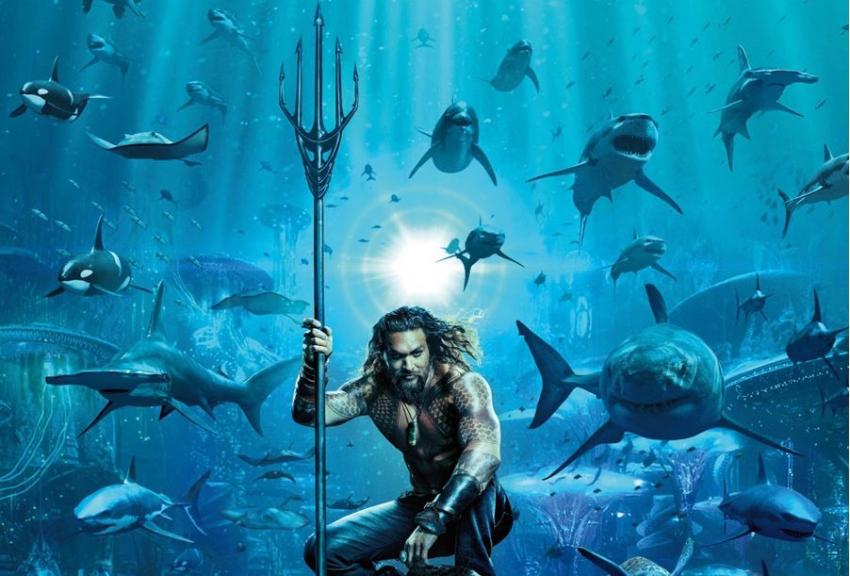 "I feel like the good thing about having something that isn't really established is I get the opportunity to kind of set the world, set the tone, and set the flavor for who this guy is, and the world that he lives in. That's what we love about superheroes, right? We love that they represent the best part of who we want to be, right? What we strive for, and what we aspire to be. And I think what I liked most about this character, and actually what Jason Momoa brings to it, is the idea that this is a guy who's kind of trapped between two worlds. He doesn't feel like he belonged in the surface world, but he doesn't feel like he belongs in the world of Atlantis as well, the underwater world."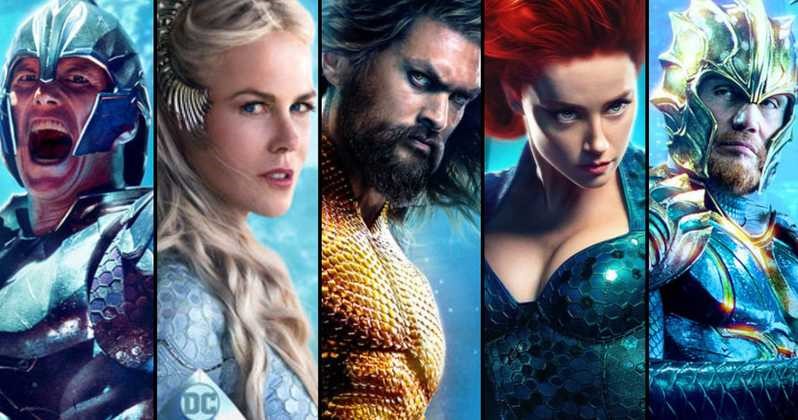 Directed by James Wan, the movie involves a rich cast which includes Jason Momoa as Arthur Curry aka Aquaman, Amber Heard as Mera, Patrick Wilson as Orm Marius aka Ocean Master, Yahya Abdul-Mateen II as Black Manta, Willem Dafoe as Nuidis Vulko, Dolph Lundgren as Nereus, Temuera Morrison as Thomas Curry, Nicole Kidman as Queen Atlanna and Randall Park as Dr. Stephen Shin.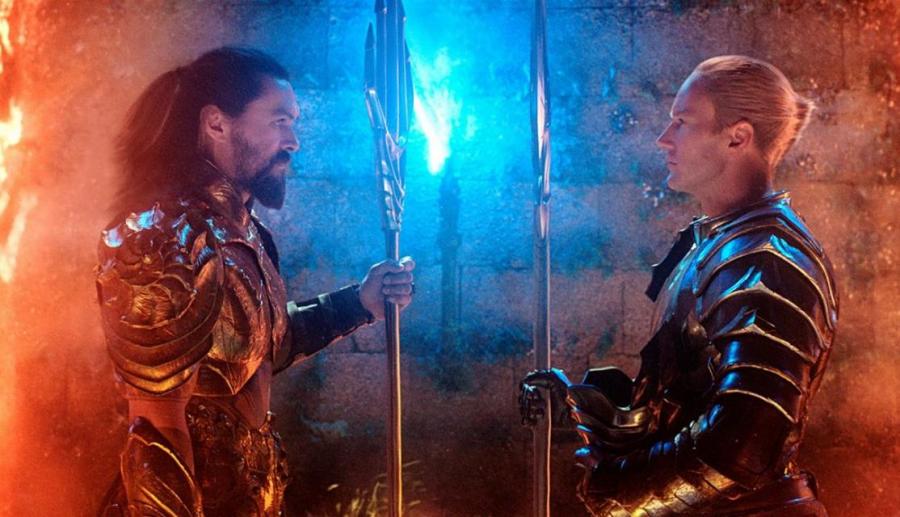 Hopefully, Aquaman will be able to bring the Worlds of DC right on track. It hits the theatres on December 21, 2018, and here's the official Synopsis of the film: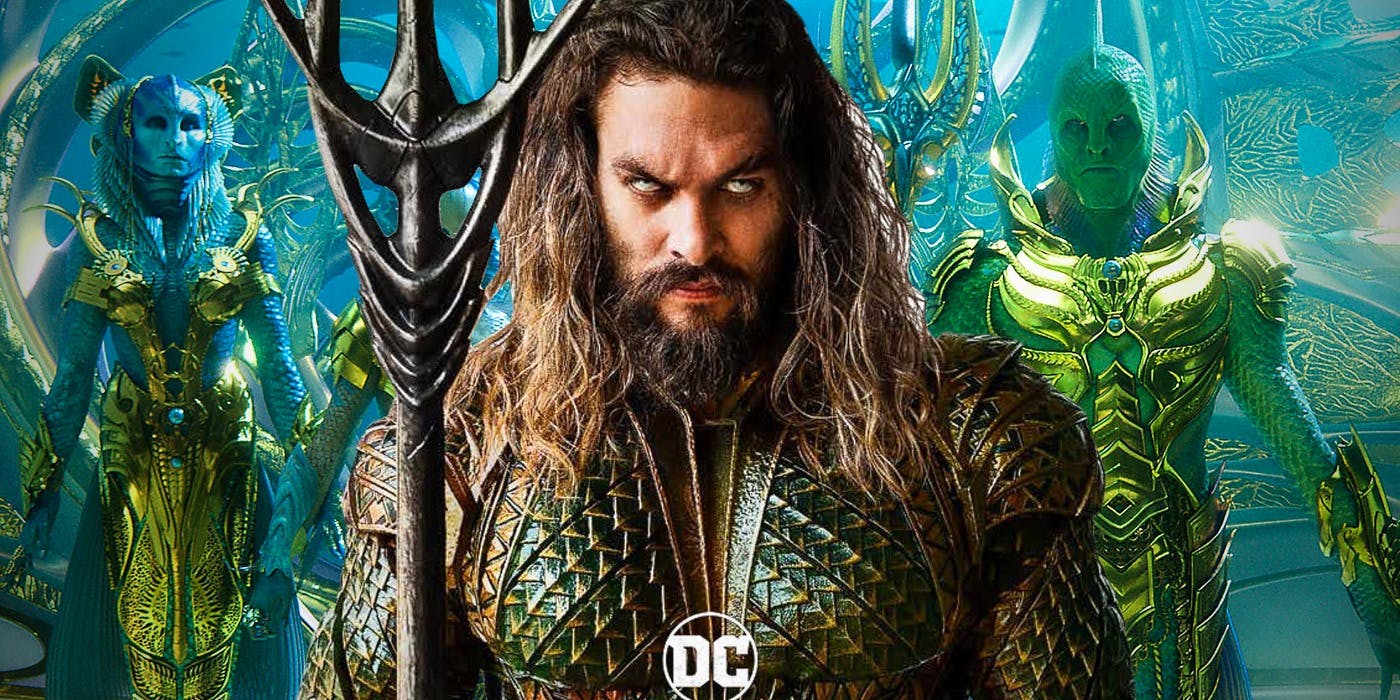 "From Warner Bros. Pictures and director James Wan comes an acition-packed adventure that spans the vast, visually breathtaking underwater world of the seven seas, "Aquaman," starring Jason Momoa in the title role. The film reveals the origin story of half-human, half-Atlantean Arthur Curry and takes him on the journey of his lifetime—one that will not only force him to face who he really is, but to discover if he is worthy of who he was born to be… a king."