Movies
DC's Black Adam Movie to Get a 2022 Release Date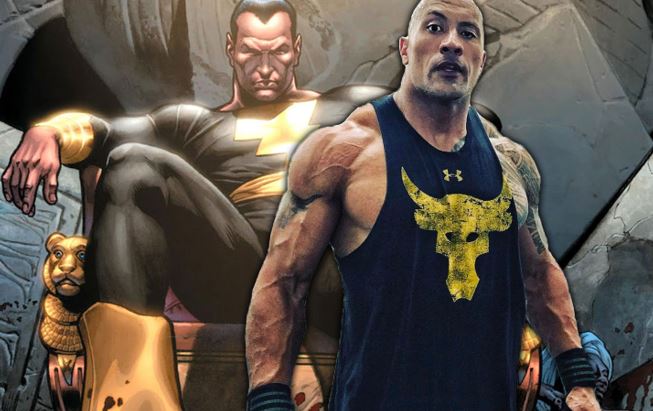 Black Adam Movie to Get 2022 Release Date:
WB is really doing a great job with all of their DC movies now. They are being smart and very cautious in casting new leads. Just like Marvel, they are looking at actors that are young and won't really charge a massive amount of money. But most importantly, they're really focusing on getting the stories right. Aquaman became the highest-grossing DC movie ever. Shazam! didn't have a pull against Avengers: Endgame but still had massive critical acclaim. Joker is on its way to becoming the highest-grossing R-rated movie and now, WB is looking forward to finally bring out Black Adam.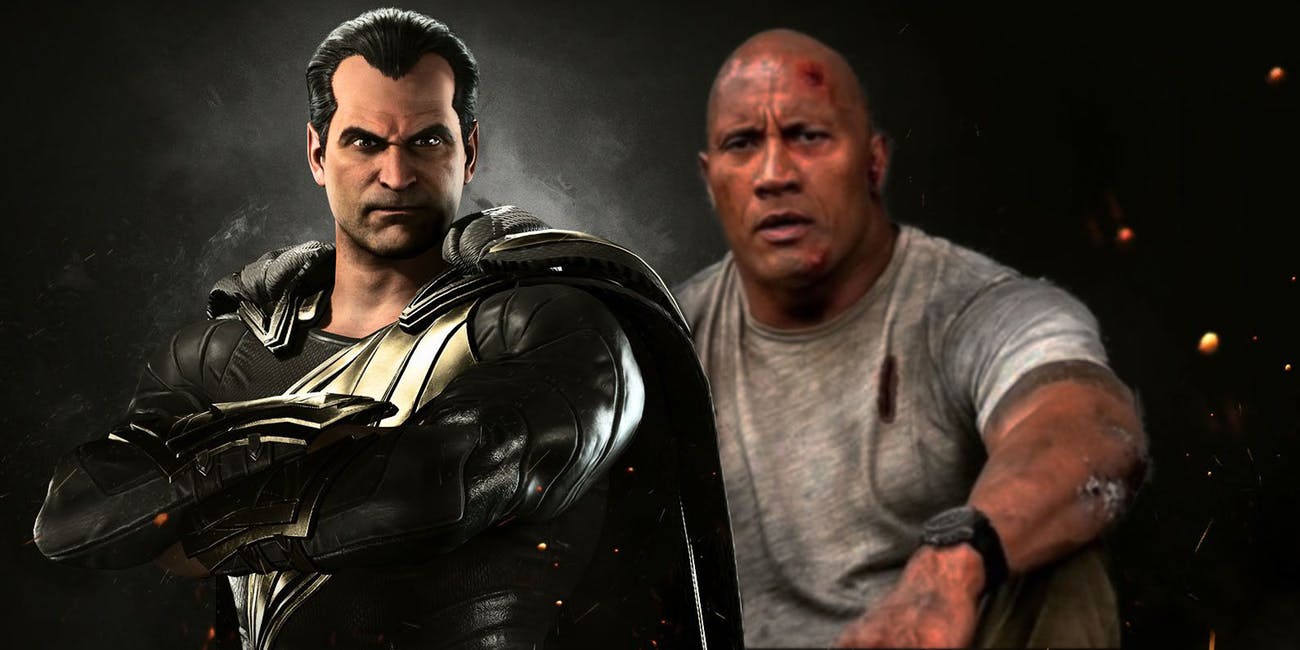 Dwayne The Rock Johnson has been attached to Black Adam for almost 10 years now. But WB just hasn't managed to have the right story ready for him to cash in. In the past few years, Dwayne Johnson has also been way too busy, but he has always shown interest in playing Teth Adam. Now, he has given us confirmation that our long wait for his first outing as Black Adam is going to be over real soon. Here's what he tweeted: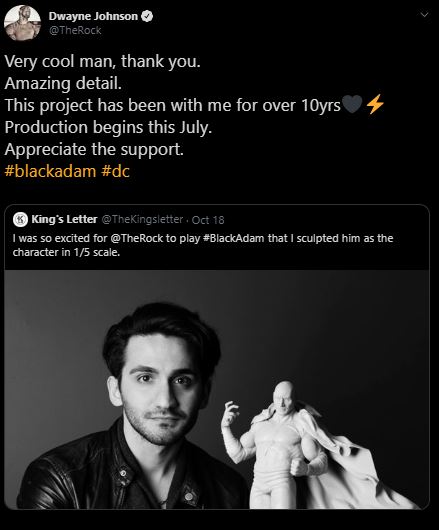 Black Adam will begin production in July 2020. That only has one meaning, i.e. the film will be given a 2022 release date. 2022 might be the first year where WB will release 3 films in the year. It was supposed to be 2019 where we would have seen 3 DC movies in the year, but Wonder Woman 1984 was pushed to 2020. Now it'd be 2022 where we'd definitely get Black Adam, Aquaman and one more entry which would be either The Flash or a Shazam! sequel.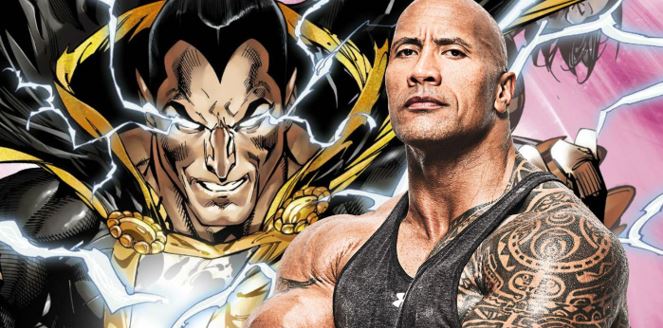 The Rock has updated us time and time again that the script of Black Adam is coming along really well. So, the preproduction for Black Adam will be done till July 2020 and that's when the Rock will bring his smoldering intensity to the project. 2021 has two films already set for their releases in June and August. WB could put Black Adam for a 2021 November or December release, but that's when they'd also be releasing the third Fantastic Beasts & Sherlock Holmes respectively. So, Black Adam will definitely come out in 2022.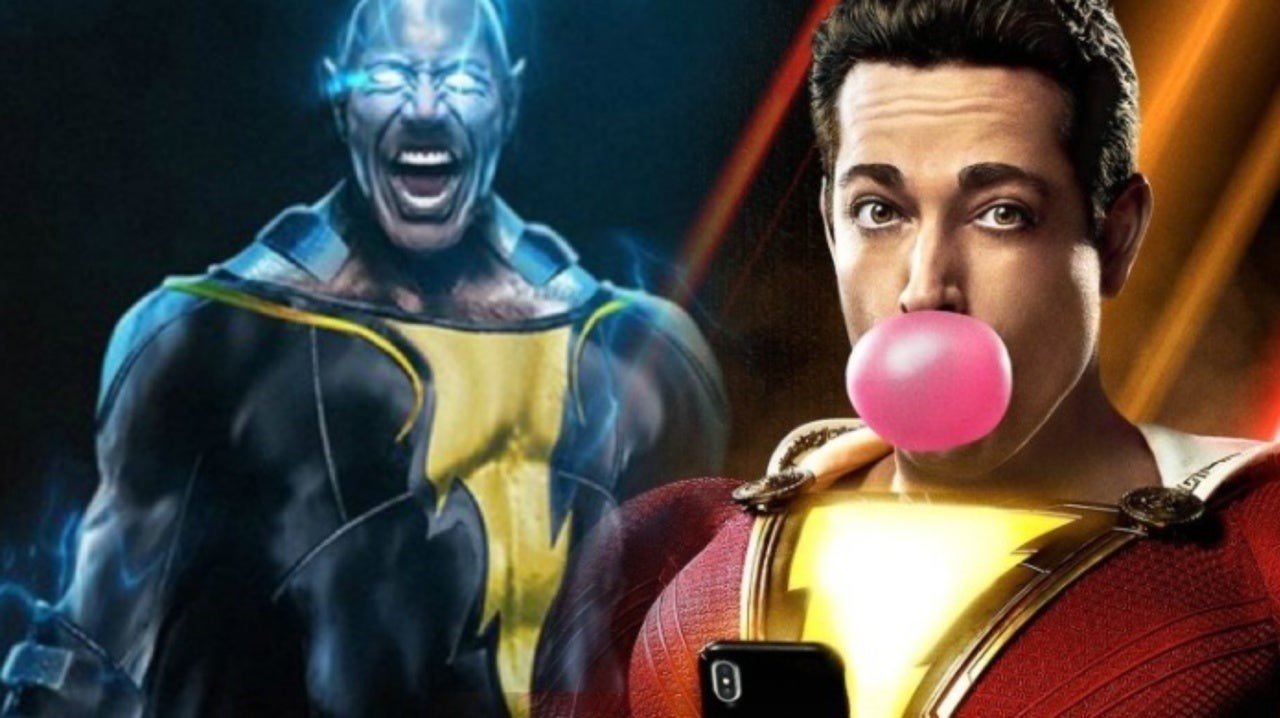 That would probably set him up for his crossover with Shazam! The question that stands is, when would Shazam! 2 be released. WB might want to release The Flash in 2022 since they have been delaying it since forever. So, Shazam! 2 will get a room in early 2023. Black Adam could actually show up at the very end of that movie as well, and that's where a fight between Shazam! & Black Adam might be set up. That also means that Shazam! 3 might get its release date either in 2024 or 25. The case with Shazam! is that all the kids that are in the star cast will grow up really fast, so WB has to produce Shazam! movies faster than any other franchise.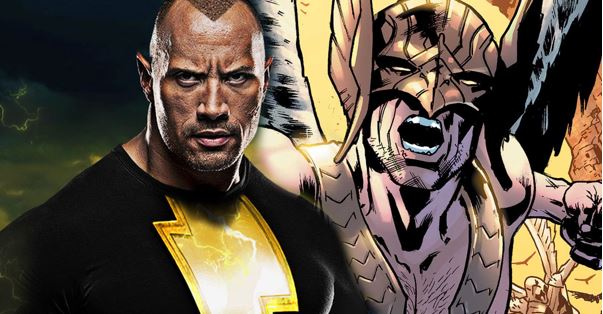 As far as the story of the solo Black Adam movie is concerned, there are reports which further state that Hawkman will be making his big screen debut in the Black Adam movie. Hawkman and Black Adam have been longtime opponents in the comics and the movie obviously needs an antagonist against Adam. So, the Thanagarian could be the perfect option as he'd also link to Thanagar and Hawkgirl in future movies, if not in the Black Adam movie itself.
We should expect an announcement for Black Adam's release date coming real soon. Till then, here's how the rest of DC's schedule looks for now – The next year is going to bring in some girl power with Birds of Prey and Wonder Woman 1984. 2021 is going to be dedicated to Batman-related movies with Matt Reeves' The Batman & James Gunn's The Suicide Squad making their way to the theatres, and Aquaman 2 has been slated for a December 2022 release.