Movies
Mission: Impossible 6 – BTS Footage Shows Making of The Insane Halo Jump Sequence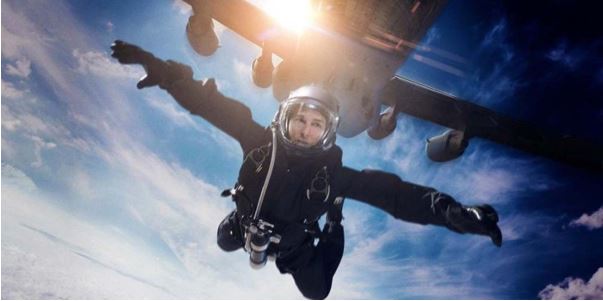 Mission: Impossible 6 BTS Footage Shows Making of Halo Jump-
Tom Cruise is famous for so many reasons, but the greatest trait about him is that his willingness to keep the action in his movies very real and authentic. He really gets a kick out of doing his stunts on his own. His determination to deliver something mind-boggling is something that we all should applaud. He is probably the only actor who takes the extra step in delivering death-defying sequences repeatedly. We as die-hard Tom Cruise fans are just afraid that one day he might just take things way too far. Mission: Impossible 6 was already pretty deadly, for him as he did get severely injured. But still, he finished the film and it turned out to be his best movie, period.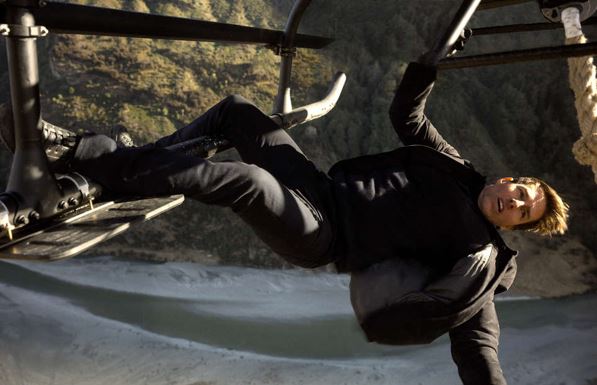 Cruise always had a thing for doing his own stunts. There came a time when the movie producers didn't allow Cruise to do those deadly sequences on his own. So, good old Tom started to produce his movies himself. He hung out of the tallest building in the world in MI 4. He hung out of a flying plane in MI 5 and held his breath for 6 and a half minutes shooting the underwater sequence. MI 6 proved to be lethal as he broke his ankle delivering one of his longest-running sequences. He hung below and outside of a flying helicopter, on a cliff, jumped over rooftops, fell off a motorcycle and gave us the most amazing Halo Jump sequence till date.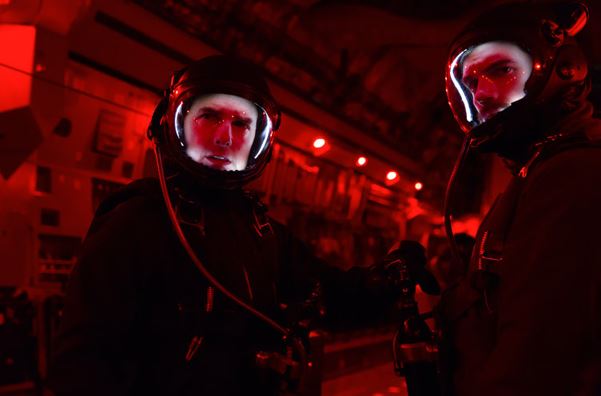 Cruise must have jumped out of the plane several times to get the Halo sequence right. But the way the scene was shot is just amazing to witness. 3 camera guys jumped with him. It is similar to how Furious 7 threw cars out of a plane, and several camera people jumped with Camera's on their heads to shoot those car falls. But instead of Vin Diesel and co pretending to be in the falling cars, Tom Cruise here took the jump himself. Just take a look at how the epic sequence was shot.
This is about the coolest "how did they get the shot" footage I've ever seen. This is Craig O'Brien filming Tom Cruise in the last Mission Impossible pic.twitter.com/bGNPDS6sV6

— Mia. (@mia_mali) 9 September 2019
As you can see, the scene was shot in daylight while the overcast thunder striking conditions were added in post through CGI. This is just one of the things that Tom Cruise does. The production for MI 6 was delayed a bit because the crew was waiting for Tom Cruise to get a helicopter flying license. The production for his upcoming film, Top Gun: Maverick was delayed a bit so Cruise could learn to fly a real fighter jet. It's just crazy the things that Cruise does. But we love him for all of it. He is such a humble personality. And looking at these major sequences actually fills us viewers with adrenaline.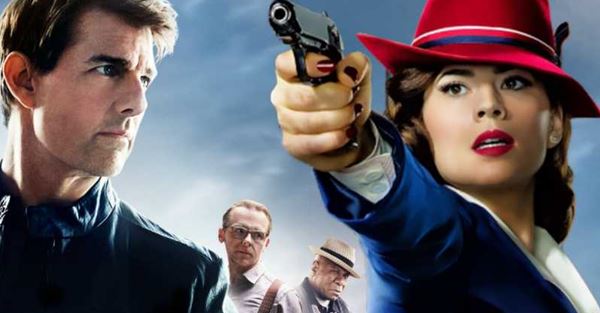 Now we're looking forward to the next two Mission: Impossible films which are slated for 2021 and 2022. Hayley Atwell just joined the franchise. We could expect some more of them joining the cast as director Christopher McQuarrie talked to Collider about the list of actors he'd like to see in the next 2 movies. He said:
"Oh my God, there's not a short list. A very, very, very long list. There's a lot of really extraordinary actors that I would love to work with. It's always that thing of availability and the room within the story. That's really the thing. But yeah, I've got a lot of people I'd like to work with. All I really want to do is work with Cate Blanchett. That's just a given."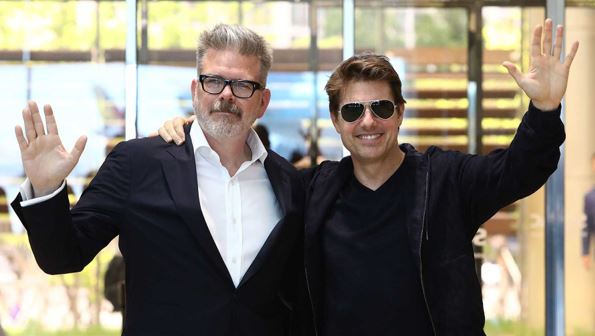 It'd be interesting to see where the duo of Cruise and McQuarrie takes the franchise in its final 2 films. Since these two films are supposed to be filmed back to back and are slated for July 2021 & August 2022 release, we could expect an Infinity War & Endgame like story. McQuarrie could really raise the stakes high by actually allowing the antagonist to win in MI 7. That way, Ethan Hunt could make a major sacrifice in Mission: Impossible 8. Let's see what happens.