Movies
10 Stunning Facts About The Gorgeous Anne Hathaway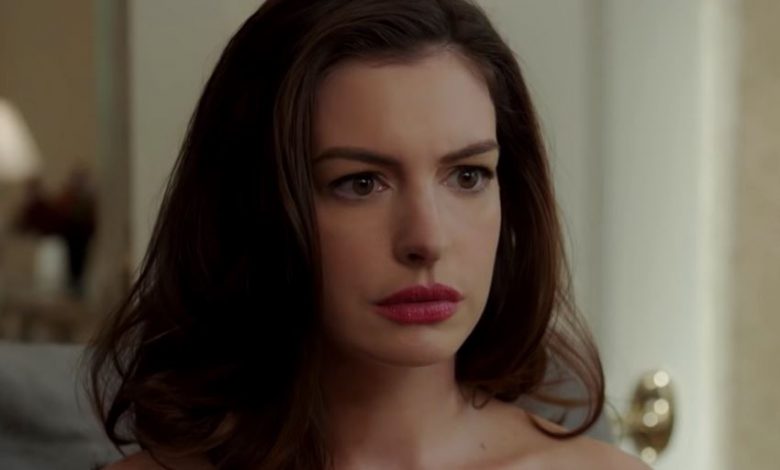 Facts About Anne Hathaway:
Anne Hathaway can be regarded as a Princess in real life as she is absolutely gorgeous and the way in which she carries herself is very graceful. She has been in the industry for decades and she has grown so much. Her career is an inspiration for millions and she is the perfect role model for girls all around the world.
#1: She was named after Shakespeare's wife
Anne Hathaway was named after the legendary writer William Shakespeare's wife, who had the same name. Her parents were inspired by the work of Shakespeare and wanted to honor his work. They were almost going to name her Catherine Hathaway but decided against it as they like Anne better.
#2: Most Desirable Women
Anne Hathaway is one of the most beautiful actresses to ever work in Hollywood. She was named one of the 'Most Desirable' women for 2013 in Askmen's list of Top 99 Most Desirable Women. Hathaway has always stated that these titles do not matter, what matters is the talent that one has within.
#3: She almost drowned once
In 2014, Anne Hathaway went on a vacation with her husband Adam Shulman in Oahu, Hawaii and had one of the most traumatic experiences of her life. She was caught in a riptide and lost control. She began waving her arms and started screaming for help as the waves started to engulf her. Her screams caught the attention of a local surfer who ultimately came to her rescue.
#4: She can sing very well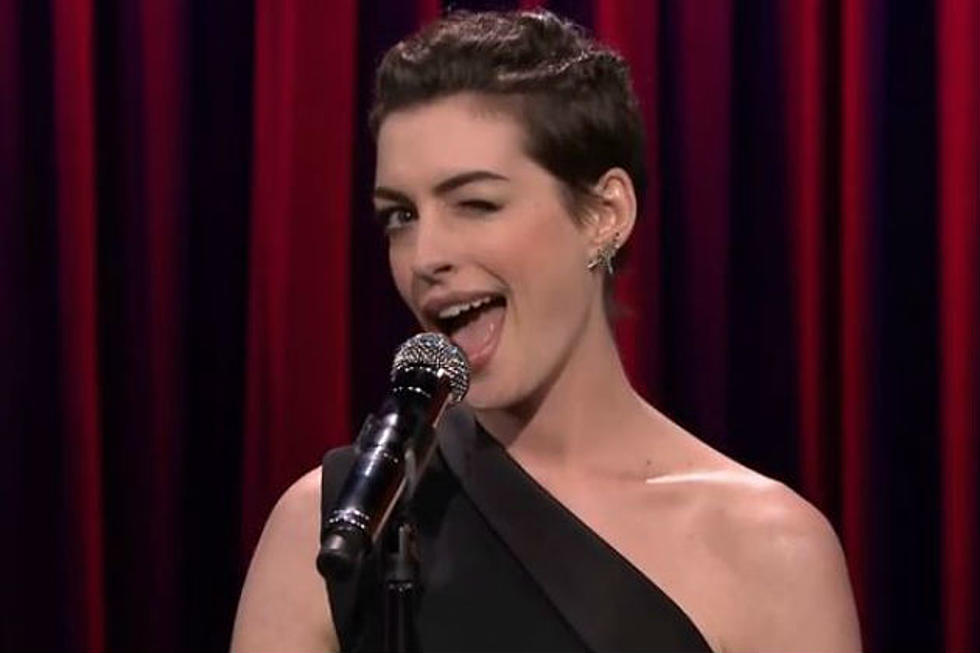 Anne Hathaway is not short on talents. We have all seen her amazing acting and no one in this world can deny her acting prowess. Apart from being a top-class actor, Hathaway can also sing. Anne Hathaway did all of her own singing in Les Misérables (2012) and she got the ultimate reward for her hard work in this movie, an Oscar.
#5: Circle of Life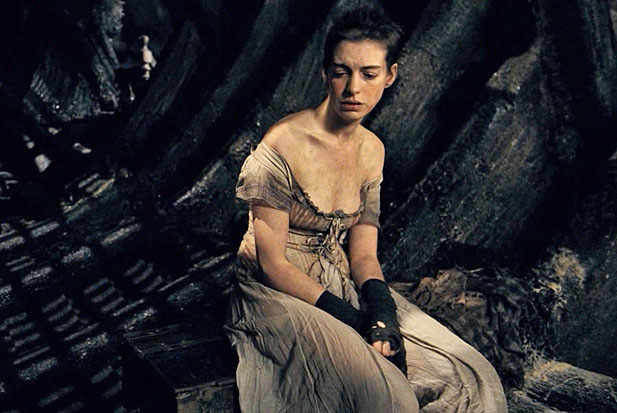 Anne was only 5 years old when she thought about being an actor after seeing her mother perform the part of 'Fantine' in a stage production of Les Miserables. Twenty-Five Years later, she performed the same role in the movie 'Les Misérables' and won Thirty-five awards worldwide including an Oscar. It was like she was destined to play this role.
#6: If not an Actor…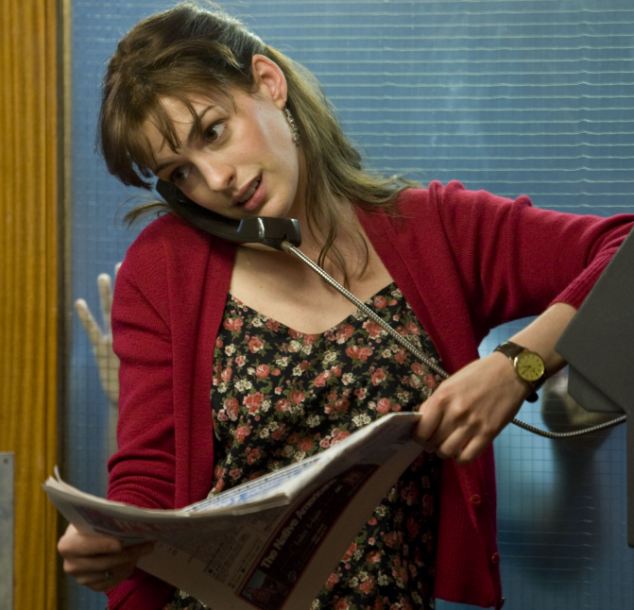 Anne Hathaway wanted to be an actor since she was a kid and she has worked very hard over the years to be at the place she's currently. But what if she had failed? Well, Hathaway stated that she would have been a Psychologist or she would have taught English if her current career would have failed.
#7: She's had a lot of Creative Differences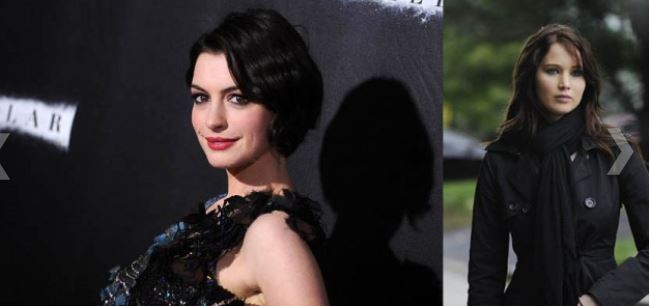 Anne Hathaway is very particular about her work and only works when she finds the role creatively fulfilling. She turned down the lead role in the movie 'Knocked Up' as she objected to Judd Apatow's plan to use footage of a real birth. She also turned down the role of Tiffany in Silver Linings Playbook (2012) due to creative differences with the director David O. Russell.
#8: First Teenager to be admitted into The Barrow Group
Anne Hathaway is the first teenager admitted to the acting program at the award-winning "Barrow Group" in New York. Three days before her casting in Get Real (1999), she performed in two concerts at Carnegie Hall as a member of All-Eastern U.S. High School Honours Chorus.
#9: She stopped being a Catholic due to her Gay brother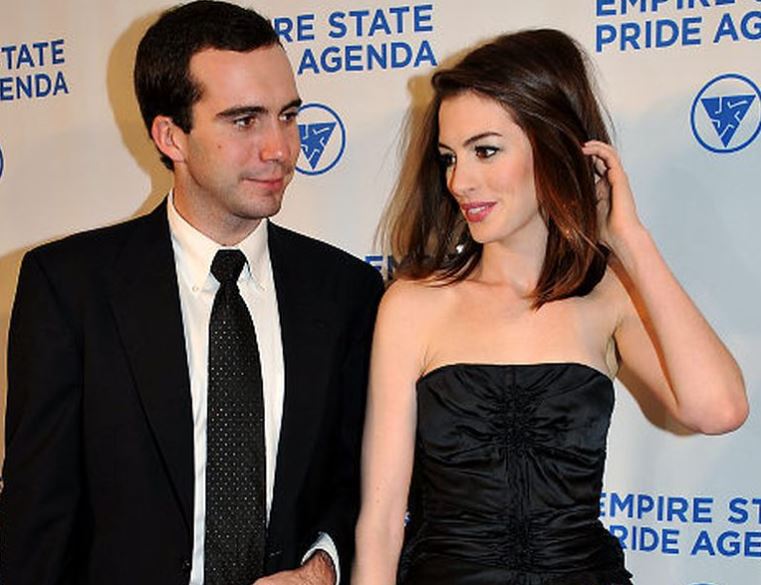 Anne Hathaway's older brother is Gay, which is against some stances of the Catholic Church. So, Anne decided to support her brother instead of the Church. She said, "It is important for me to spread beliefs in the world that are not going to limit people in their love. I cannot support a religion that doesn't support my brother". It was a commendable thing to do.
#10: Her ex-boyfriend was arrested for Fraud
Anne Hathaway and Raffaello Follieri were together for a while and it was Hathaway's worst relationship as per her. He hated that she worked and he did not support her career at all. He was later arrested for Money laundering and Wire fraud by the FBI. Hathaway's diaries were seized for the investigation and luckily the FBI did not press any charges against Hathaway.