Celebs
10 Cool Facts About The Beautiful Jessica Chastain
Jessica Chastain is an inspiration to many people around the world and she has proved that if you are persistent enough, you can achieve anything you set your mind to. Jessica believes in keeping her private life private and she is a very reserved person, so even though you love her, you might not know much about her life.
Here are 10 cool facts about the gorgeous Redhead and your favourite actress Jessica Chastain:
 #1: She lied about her age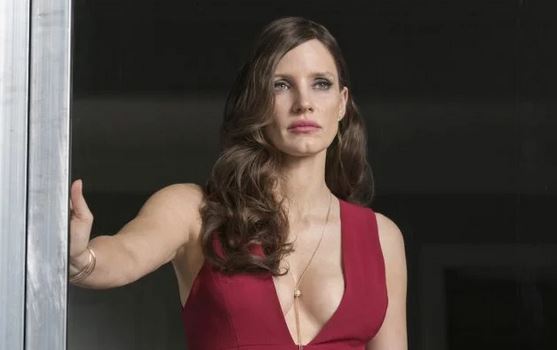 Jessica Chastain was not very comfortable talking about her real age in public as she believed that acknowledging her true age would limit her choices and offers of acting roles. She even changed her published birth date from March 24, 1977, to March 24, 1981, in order to conceal her true age. The media found out that she was lying back in 2012.
#2: Her Agents originally declined her role in Zero Dark Thirty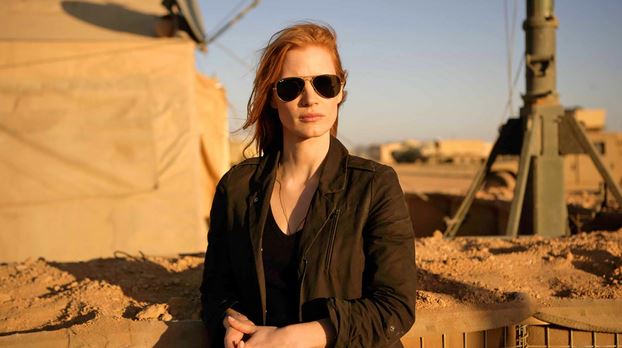 After seeing the early cut of the movie Coriolanus (2011), Kathryn Bigelow decided to offer the lead role of Maya to Jessica Chastain. Her agents declined the role originally. Chastain got the role after the Producer Megan Ellison, who had worked with Chastain on Lawless (2012), gave Kathryn, Chastain's phone number so she could personally offer her the role, which Chastain accepted.
#3: She was almost in Iron Man 3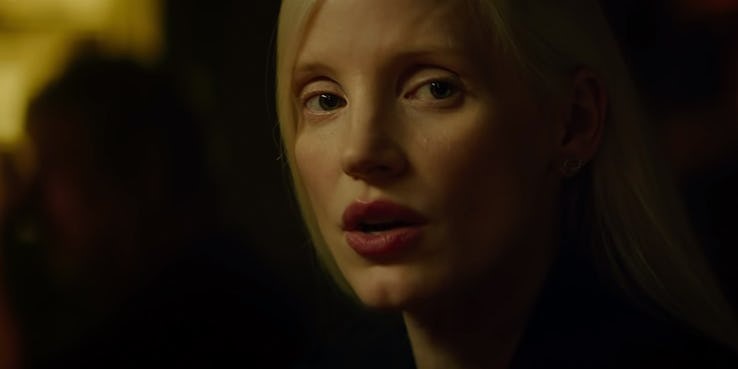 Jessica Chastain was almost going to be a part of the Marvel Cinematic Universe back in 2013 when she was offered the role of Maya Hansen in Iron Man 3. She could not commit to the role due to scheduling conflicts. Her Time table was jam-packed at the time, otherwise, as per her, she would have loved to play the role.
#4: She wanted to be an actor since she was 7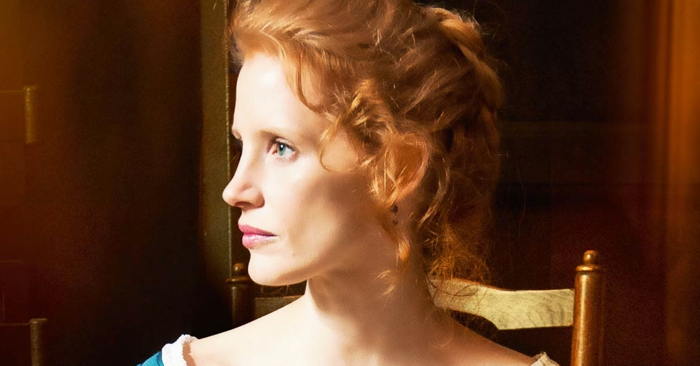 Jessica's grandmother had a lot of influence on her life and they are very close. Her grandmother took her to see Joseph and the Amazing Technicolor Dreamcoat when she was just 7 years old, sparkling the early acting bug in her. To honor her grandmother, Chastain even took her to the 2012 Academy Awards with her.
#5: Doppelganger of Bryce Dallas Howard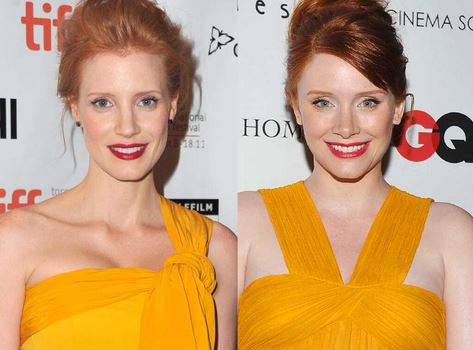 Jessica Chastain often gets mistaken for fellow actress Bryce Dallas Howard. Chastain told a story about a time when Chastain herself mistook a magazine photo of Howard for one of her own, and another story about a time when Chastain saw Bryce's father, Ron Howard, in a store and he momentarily mistook her for his daughter.
#6: She could not believe she got the role in Zero Dark Thirty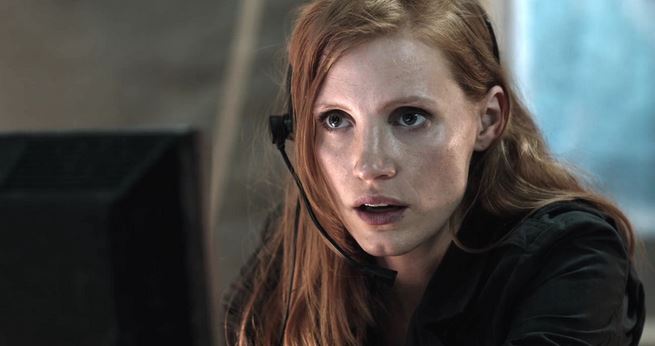 Jessica Chastain was shocked to learn that she was chosen to play the role of Maya in Zero Dark Thirty (2012). To commemorate the moment, she permanently saved a voice mail from the director Kathryn Bigelow in which she learned she had been chosen to play the lead role. The message came on November 21, 2011, at 1:04 p.m.
#7: First Woman in 50 years to have the top two films at the box office
Jessica Chastain has risen to become one of the most bankable stars in Hollywood. She holds the distinction of appearing twice in the top two films at the U.S. box office in one weekend. The two movies were Zero Dark Thirty (2012) and Mama (2013). This made Chastain the first woman in nearly 50 years to have the leading role in the top two films at the box office.
#8: Suffered a Horrible Family Tragedy
Jessica Chastain's only biological sister, Juliet Chastain took her own life at the age of 24 back in 2003. Juliet had attempted to take her own life several times, and in 2003, just three days before graduating from Julliard School, she took her own life.
#9: Wants to play Poison Ivy in a Batman movie
Jessica has shown a lot of interest in playing the famous Batman villain Poison Ivy. As the character has red hair as well, Jessica would be the perfect choice for the role, and it would be very interesting to see her in a Superhero movie. Obviously, her role in Dark Phoenix does not count, we choose to believe that never happened.
#10: She was unsure about her Red Hair
When Jessica was not very popular and still struggling to get roles, she thought about dyeing her hair blonde. She used to believe that she was not getting any auditions as her looks were not modern. Thankfully she did not go blonde, as now, the Red hair is her biggest USP.