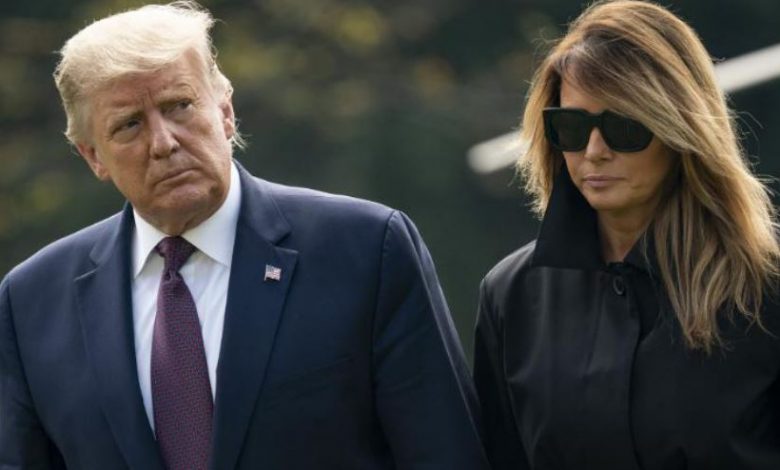 The President of the United States and the First Lady of the United States have tested positive for the coronavirus. Donald Trump himself took to twitter and announced that he and his wife Melania Trump have fallen victims to COVID-19. Just recently, the POTUS had a debate against the Democratic hopeful Joe Biden, and now, people are speculating if the virus has spread across the White House.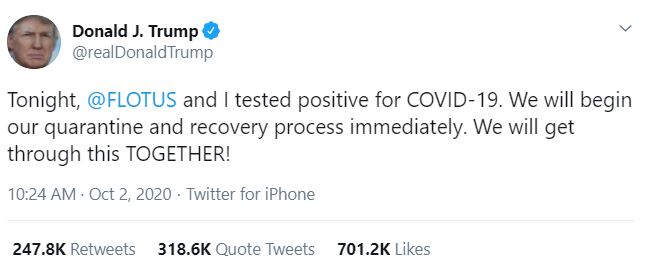 This year hasn't been good to COVID-19 victims. While many have recovered, so many have died as well. For now, President Trump and his wife are safely quarantined in the White House. Sean Conley, the physician to the President has weighed in on the situation. He said:
"I release the following information with the permission of President Donald J. Trump and First Lady Melania Trump. This evening I received confirmation that both President Trump and First Lady Melania Trump have tested positive for the SARS-CoV-2 virus. The President and First Lady are both well at this time, and they plan to remain at home within the White House during their convalescence.

The White House medical team and I will maintain a vigilant watch, and I appreciate the support provided by some of our country's greatest medical professionals and institutions. Rest assured I expect the President to continue carrying out his duties without disruption while recovering, and I will keep you updated on any future developments."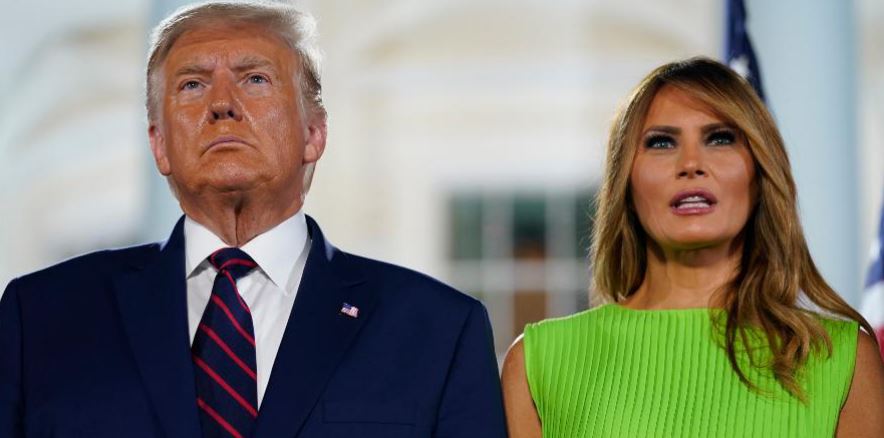 We wish for a speedy recovery for both POTUS and FLOTUS. Many big and familiar names have tested positive for the Coronavirus during the pandemic and they have all recovered by taking proper preventive measures. Recently, Dwayne Johnson revealed that he and his family tested COVID-19 positive, but they recovered. The same happened with Robert Pattinson, who was filming The Batman at the time. He is also healthy and back on his feet. So, we hope the same for Donald and Melania Trump.