Get a Chance to Meet Armaan Malik at MTV FLYP, DELHI
GEAR UP FANS! Start commenting now! Young singing sensation Armaan Malik will be there at MTV FLYP Cafe, Delhi tomorrow. Artists doing gigs in the West is a very popular concept. However, in India, this is still very new. So, MTV is taking up this initiative and let's give a great welcome to Armaan tomorrow, 23 June 2017 at MTV FLYP, CP, DELHI!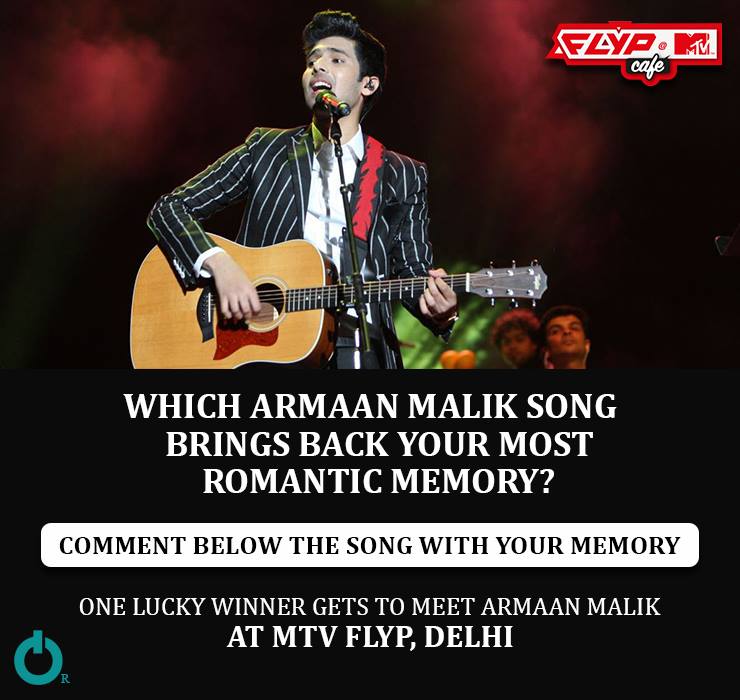 Following will be the rules for the contest:
*DEADLINE IS UNTIL 9 PM TODAY; 22 JUNE 2017
*ONLY 1 COMMENT WILL BE ENTERTAINED.
*ONLY 1 LUCKY WINNER WILL BE CHOSEN RANDOMLY.
*THE FAN HAS TO REACH FLYP@MTV, N BLOCK, CP, DELHI TOMORROW; 23 JUNE 2017.
*TIMINGS WILL BE INTIMATED ON PERSONAL MESSAGE.
*THIS CONTEST IS IN ASSOCIATION WITH MTV AT FLYP, CP, DELHI
Aditya Goel is the CEO and Publisher of QuirkyByte. He has 14 different Specializations varying from Mathematics to Computer Programming and has written for various blogs and worked as a freelance writer, programmer and developer on Elance and Freelancer. Very passionate about Technology, Movies, International TV shows especially White Collar and Cricket as a sport.