15 Actors You Didn't Know Were In Both DC And Marvel TV Shows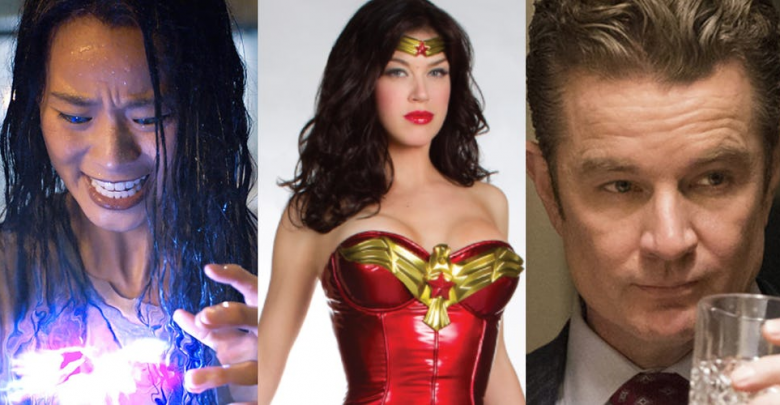 Only some actors in Hollywood have had the pleasure to work for both Marvel and DC projects in the movie division, but in the TV universe, there are actually plenty of actors that have worked for both DC And Marvel TV shows without us even noticing much. Here's a list of actors you never knew appeared in both DC And Marvel TV shows.
Serinda Swan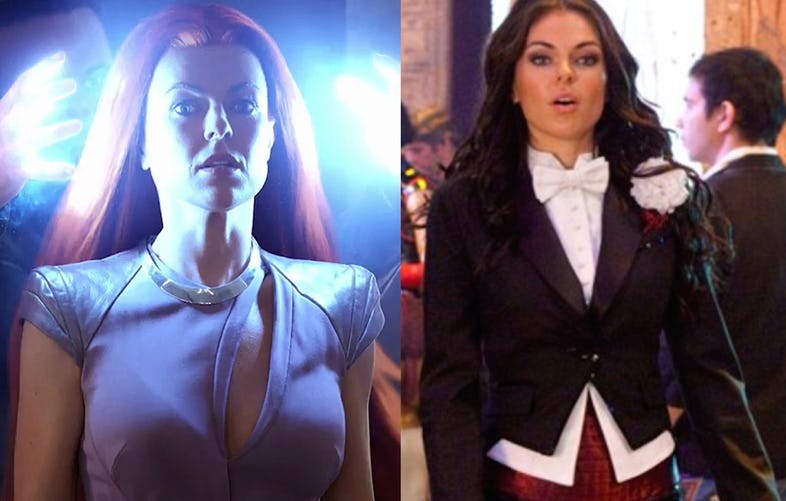 Serinda Swan most recently appeared in the Inhumans TV show set in the MCU and she played the Inhuman Queen Medusa. But, back in the days she also appeared in two of Smallville's episode as the magical Zatanna.
J. August Richards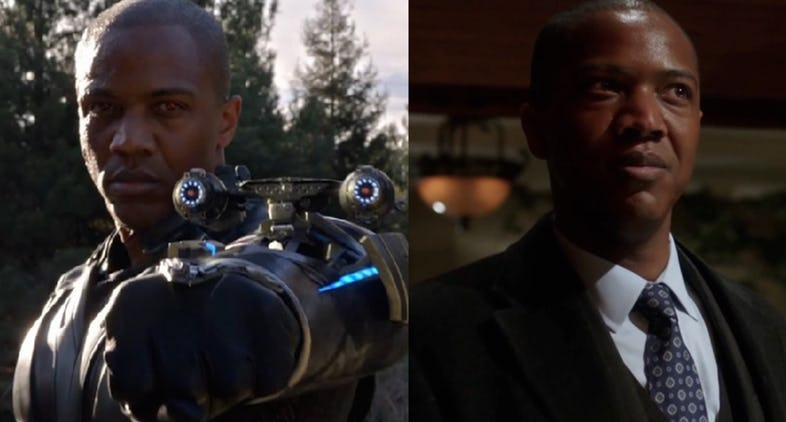 Richards played the Marvel's version of Cyborg named Deathlock in Agents of Shield. He also appeared in CW's Arrowverse as an assassin Mr. Bank.
Jamie Chung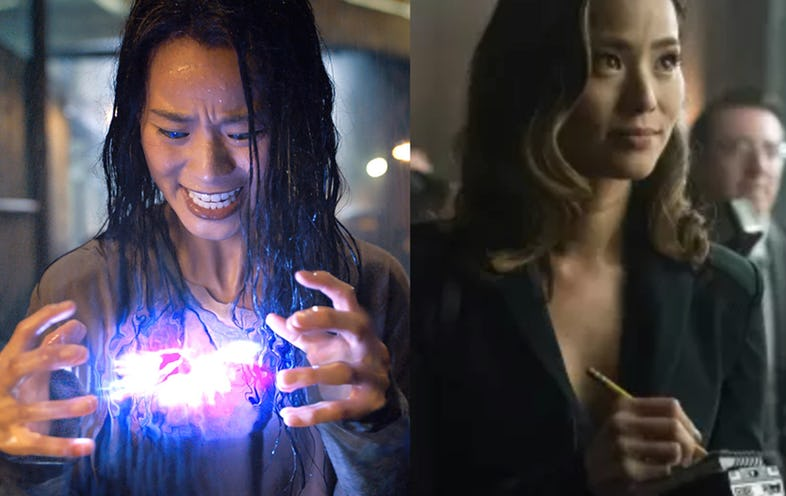 Chung currently plays the comic book version of Blink on a new Marvel TV show based upon the X-Men named The Gifted. She also briefly appeared on Fox's yet another TV show Gotham.
Neal McDonough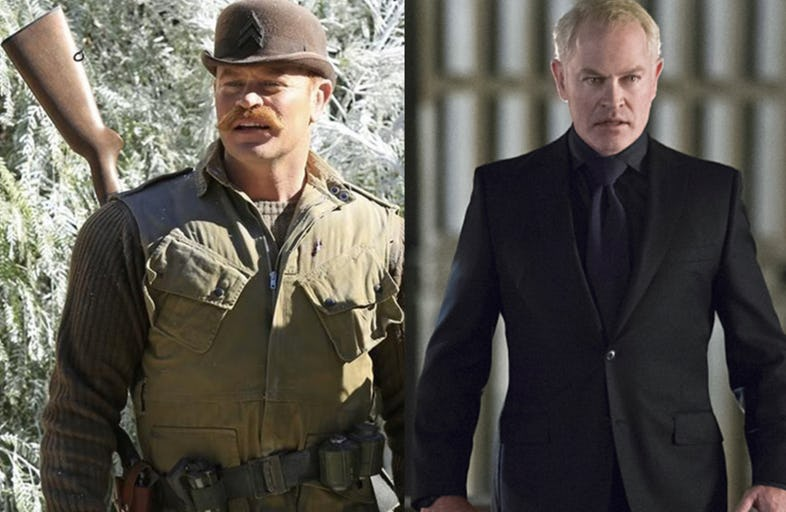 McDonough is popularly known for his portrayal of Damian Dark within the Arrowverse. But he also appeared in the MCU's Agents of Shield and Agent Carter as Captain America's ally, Dum Dum Dugan.
Dichan Lachman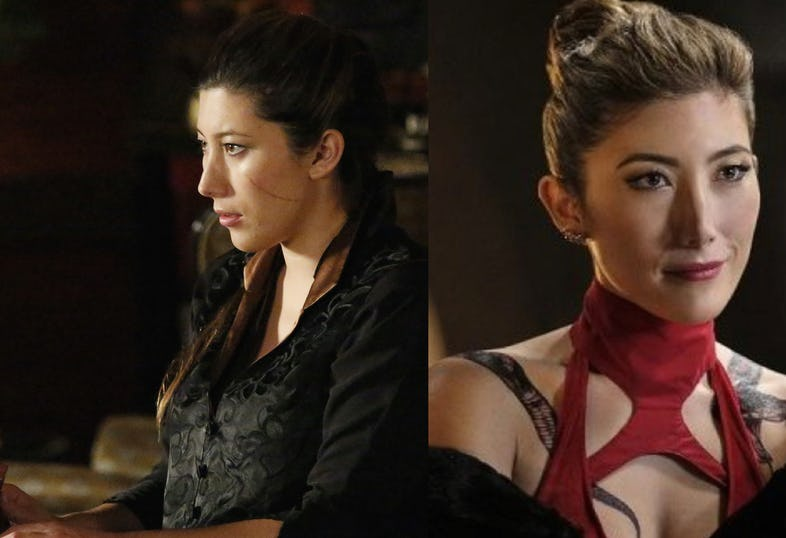 Lachman first appeared as the main villain for the second season of Marvel's Agents of Shield as she played Jiaying, who turned out to be Daisy's mother. Then she appeared in the Supergirl as Roulette, who loved to gamble.
Annie Wersching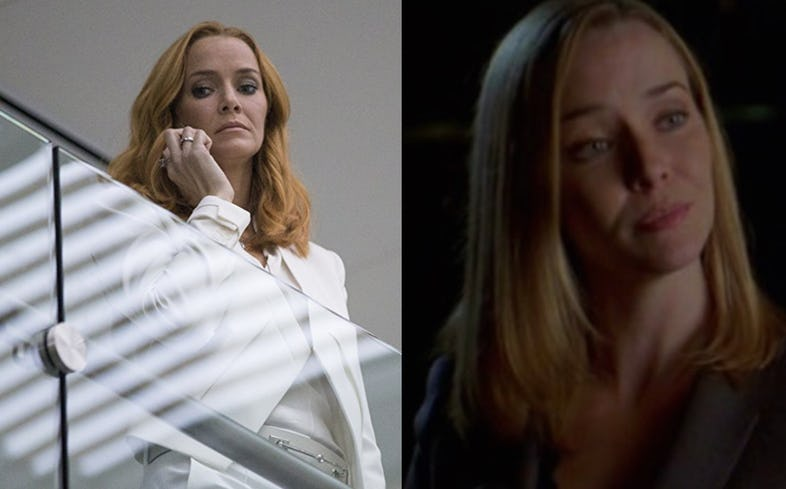 Annie first appeared in a very unpopular DC TV show known as the Birds of Prey. She only appeared in one episode as a district attorney. Now, recently, she bagged a major role in MCU's latest show that ran on Hulu known as Runaways.
Adrian Pasdar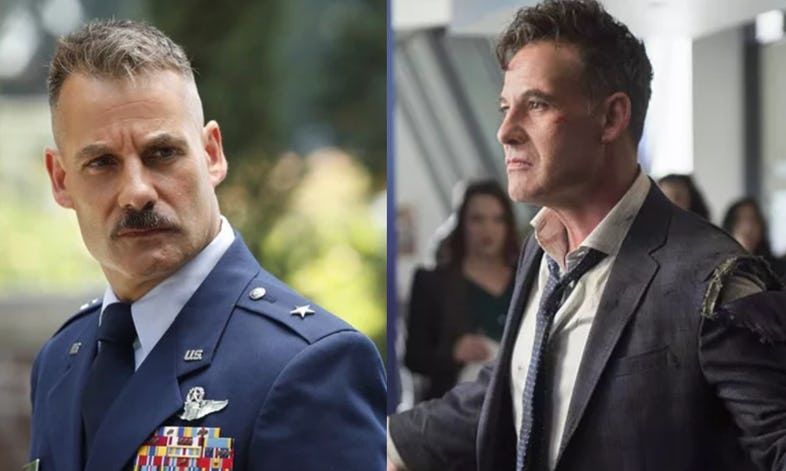 Pasdar famously rocks a mustache on Marvel's hit TV series, Agents of Shield as he plays General Talbot. He also played the antagonist against Supergirl on CW's 'Supergirl'. He plays a comic book villain named Morgan Edge.
Natalie Alyn Lind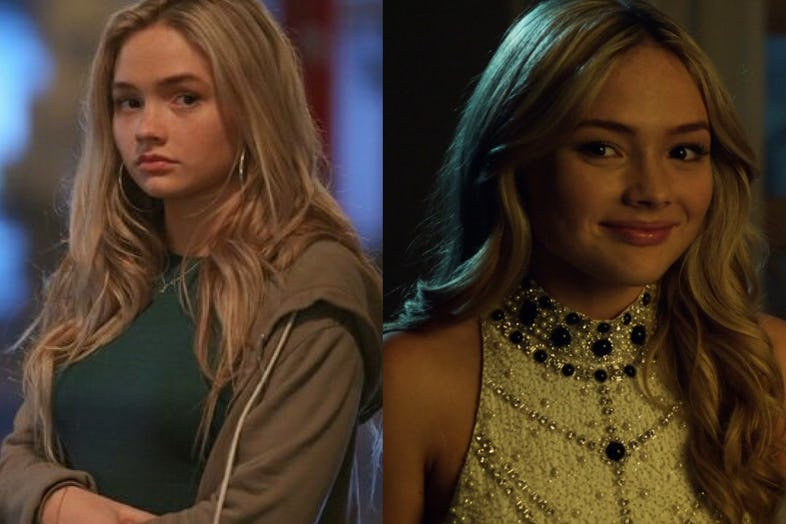 This beautiful young actress currently plays Lauren Von Strucker, one of the Fenris The Wolf siblings on Fox's hit TV series, The Gifted. But, she also briefly tried to steal Bruce Wayne's heart of Fox's Gotham.
Glenn Morshower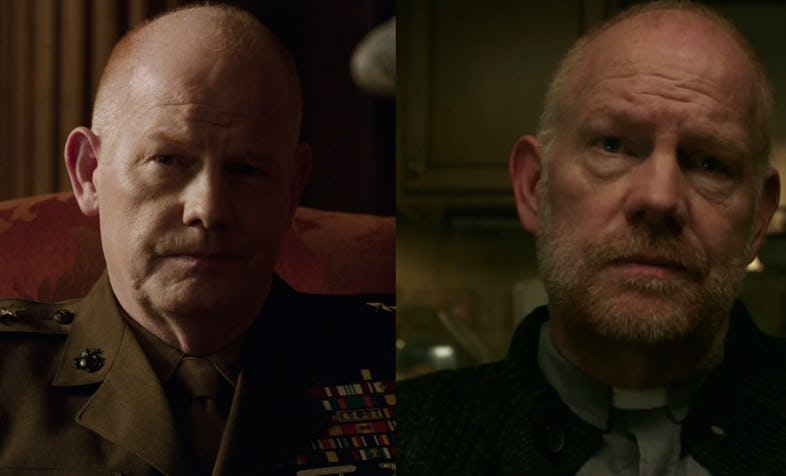 Glenn played a military official who did not last long on Marvel's Agents of Shield. He then switched sides and started to appear in DC's Supergirl as General Sam Lane, father to DC comic mainstays Lucy and Lois Lane.
Clancy Brown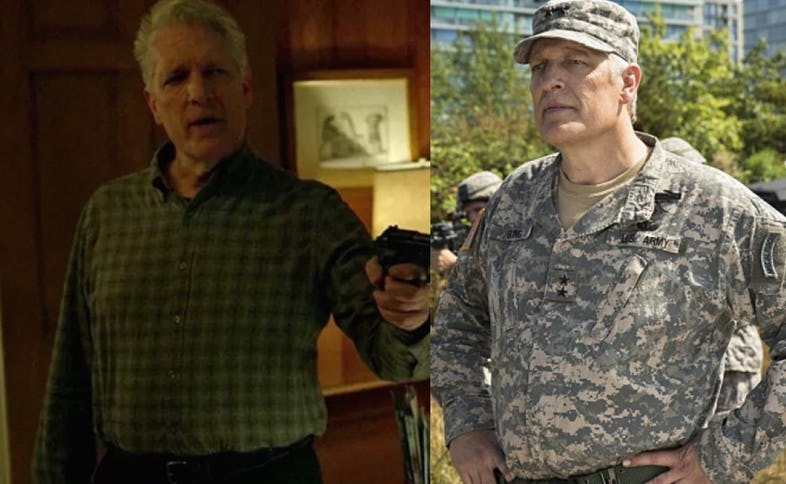 Brown had a major role in the story arc of The Punisher in Daredevil Season 2 as Colonel Ray Schoonover. Along with that, he also played General Wade Eiling on CW's The Flash and commanded an elite Black Ops Unit.
James Marsters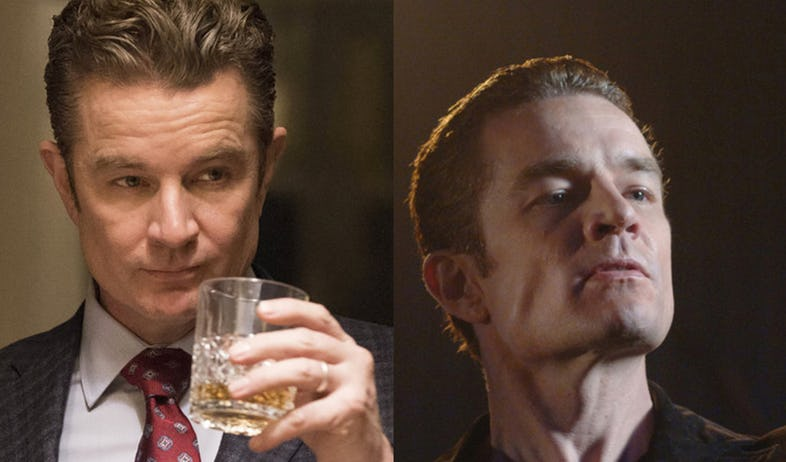 Good ol' Jimmy played two very menacing roles in DC and Marvel TV shows. He appeared on Hulu's Runaways as a parent of one of the titular characters, of the show and he played a scientist. On Smallville in fact, he appeared as the big DC villain Brainiac.
Ruth Negga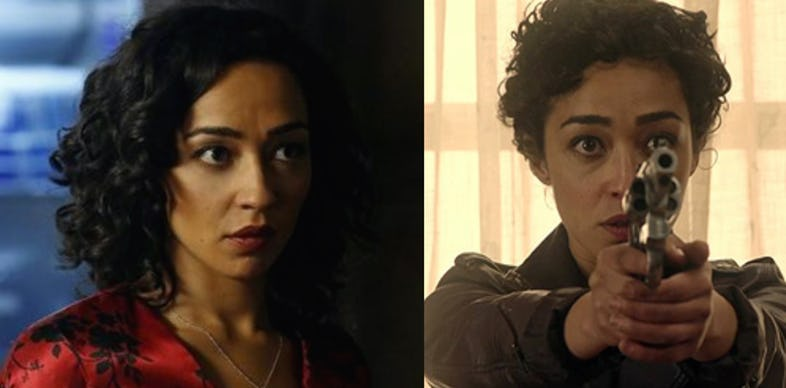 Negga earlier played the very sexy "girl in the flower dress" named Raina, on Marvel's Agents of Shield. She then turned into a rather ugly Inhuman. Now, she plays Tulip on Preacher and has a rather similar role on the show.
Dominic Cooper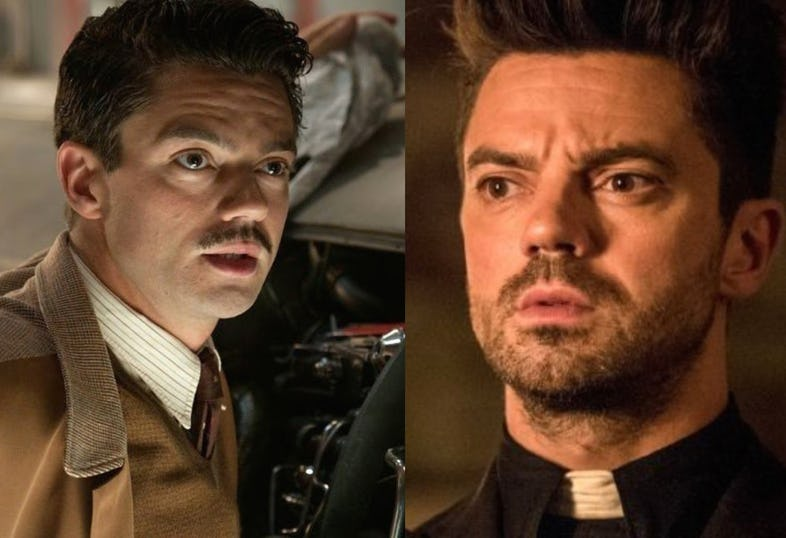 Dominic played the very famous Howard Stark, Tony Stark's father in his younger days in Marvel's Agent Carter. He also appeared as the same character in Captain America: The First Avenger. And now, he is known for his darker and grittier role on Preacher as the lead of the series, Jesse Custer.
William Sadler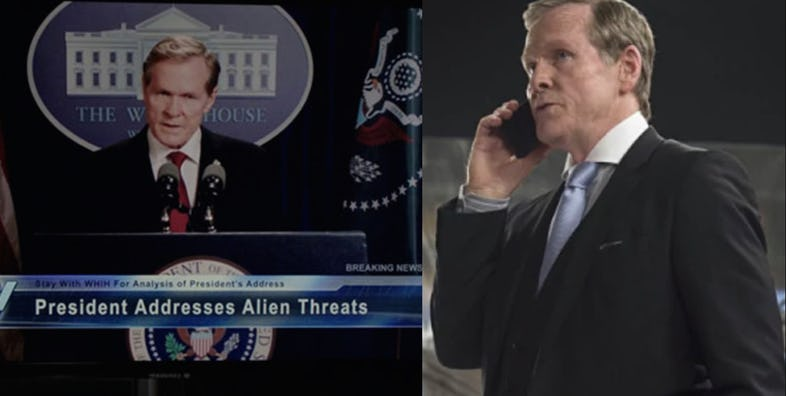 William Sadler plays the president of America in the MCU and he has appeared on Marvel's Agents of Shield along with Iron Man 3 and many other MCU projects. He also appeared on CW's The Flash but only in one episode. In the first season, he played a scientist and the founder of Stagg Industries.
Adrianne Palicki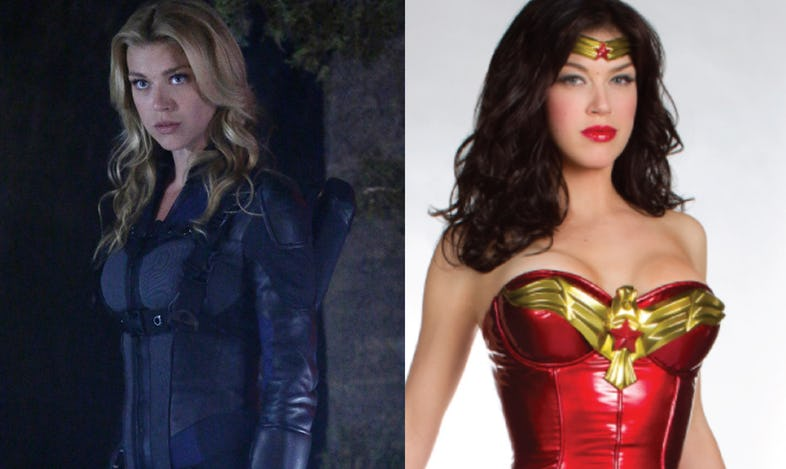 Palicki has played more than 2 comic book shows. She appeared as Bobbie Morse aka Mockingbird on Marvel's Agents of Shield and she has also been on DC's Smallville. But most famously, she was DC's Wonder Woman for a show that didn't lift after the pilot of the show.
Don't Miss: 10 Big Questions That Were Still Left Unanswered After Black Panther
I just have the biggest passion for everything cinematic! I want to share this passion with everyone through my writing about Hollywood Movies and TV. Other than that, I am a big sports fanatic and enthusiast. I'd like to write about my favorite sports as well some day.