Movies
Black Widow – The White Suit Could Tease a Winter Soldier Appearance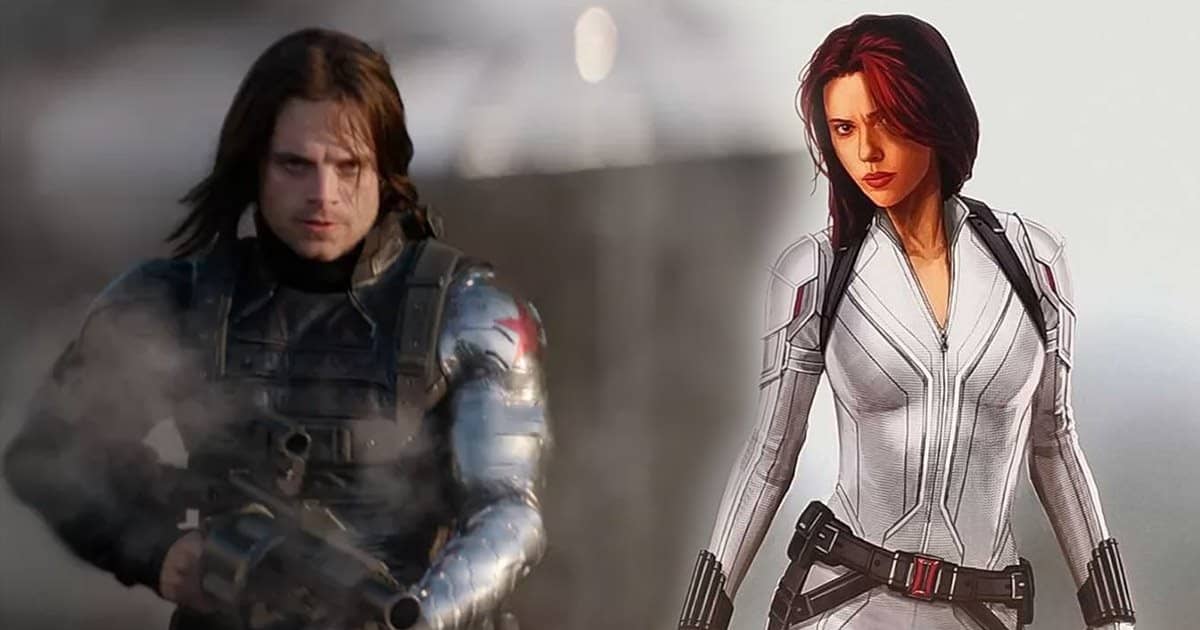 Black Widow White Suit Tease Winter Soldier:
The Marvel Studios panel at D23 wasn't as big as SDCC, but still, it was quite amazing because it gave us plenty to talk about. Marvel made revelations about Black Panther 2, Ms. Marvel, Moon Knight, She-Hulk, Eternals and Kit Harrington coming in as Black Knight, but most importantly we got several things to talk about Black Widow. Marvel gave out new footage that showed Black Widow fighting Yelena Belova, and then Taskmaster in an all-white suit. Later, the lucky attendees of D23 also got to see the white suit live. Take a look: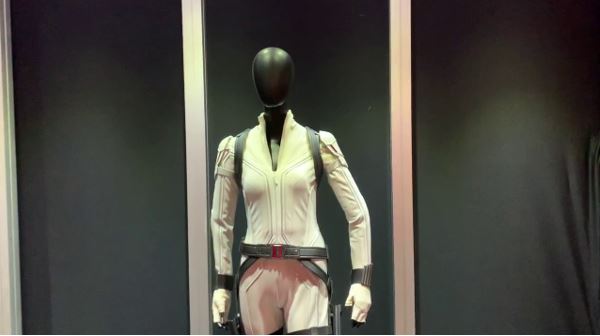 This white suit actually comes from the popular comic book storyline – 'Black Widow: Deadly Origin' written by Paul Cornell in 2010. This comic included Red Guardian and the Winter Soldier. Now we know that the Black Widow movie will take place in 2017, but will be full of flashbacks because we're gonna find out the truth about what happened in Budapest. Black Widow and Hawkeye had a past in Budapest, so Hawkeye may come into play. But this suit tells us that we may get flashbacks about the past involving the Winter Soldier as well.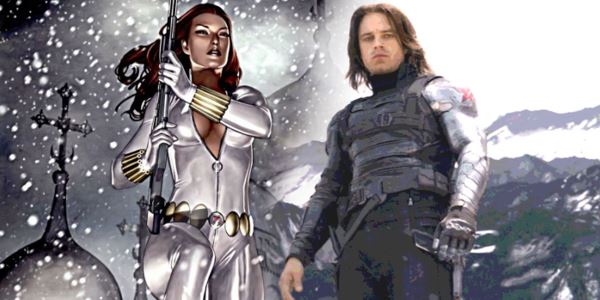 Now, we do know that Natasha was wearing the white suit in the D23 footage during a fight scene that takes place in snowy conditions. She is a spy and the white suit helps to keep things stealthy. In the story, there were flashbacks involving Black Widow in an all-white suit just like in the film. Black Widow would don that suit for missions in the USSR. While wearing the suit, we see her interact with Red Guardian and the Winter Soldier.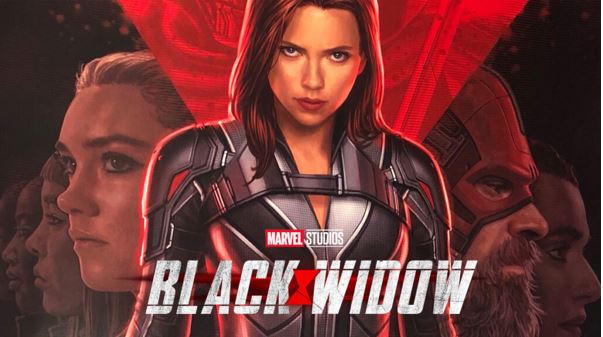 Considering that Red Guardian is already in the movie as David Harbour is playing the character and we got to see a poster with him already, the Winter Soldier may also get an appearance. As we've mentioned above, it would obviously be in the past because, in 2017, Bucky was in Wakanda. Black Widow certainly has a past with the Winter Soldier, even though she described her encounter with Bucky in a very limited capacity.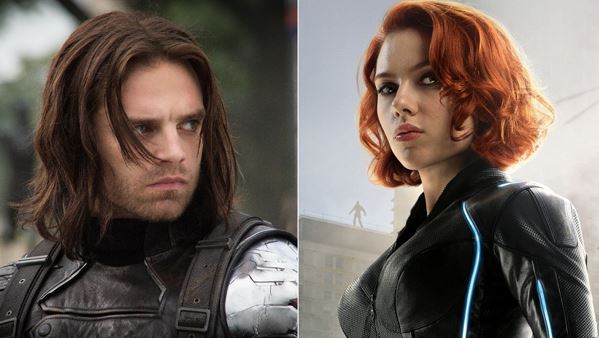 In the comics, the Winter Soldier was brainwashed into working for the Soviet Union rather than Hydra, and he even mentored Black Widow for a while. Moreover, he & Widow actually got in a relationship. That might or might not be true in the MCU because back in Captain America: The Winter Soldier, Natasha told Steve that one of her missions in 2009 was ruined because Bucky shot a bullet straight through her. She described Bucky as a "ghost" who she had never met, but then later in Civil War, she told Bucky "You could at least recognize me." This suggests that the two did have a history.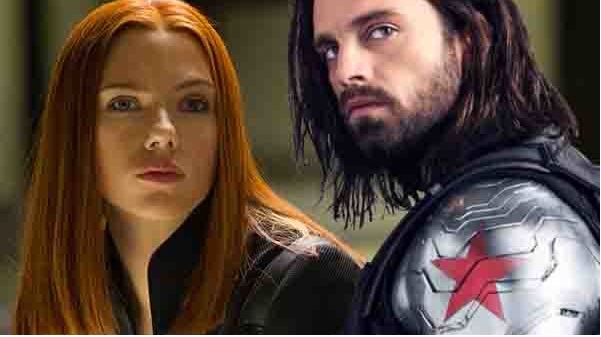 Given that Widow had a dark past, and a lot of red in her ledger, we could suspect that she actually was an accomplice in the missions of the Winter Soldier. But she had to hide that part from Steve for obvious reasons. Let's see whether this turns out to be true because we'd love to see the Winter Soldier appear in the Black Widow film along with the other characters like Hawkeye, Red Guardian, Yelena Belova, Taskmaster & Melina.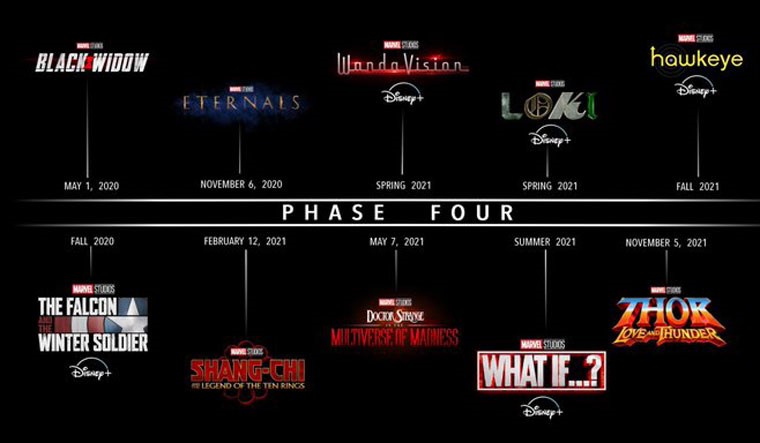 Black Widow is going to kick off the future slate on May 1. Here's how the rest of the Phase 4 slate looks like – The Falcon and The Winter Soldier in Fall 2020, The Eternals on November 6, 2020, Shang-Chi and the Legend of the Ten Rings on February 12, 2021, WandaVision in Spring 2021, Loki in Spring 2021, Doctor Strange in the Multiverse of Madness on May 7, 2021, What If? In Summer 2021, Hawkeye in Fall 2021, and Thor: Love and Thunder on November 5, 2021. Following these are Ms. Marvel, Moon Knight and She-Hulk. We bet that Harrington will play Moon Knight! Black Panther 2 has been scheduled for May 6, 2022.