Movies
Avengers: Endgame Final Battle Deleted Scene Involving Kraglin Revealed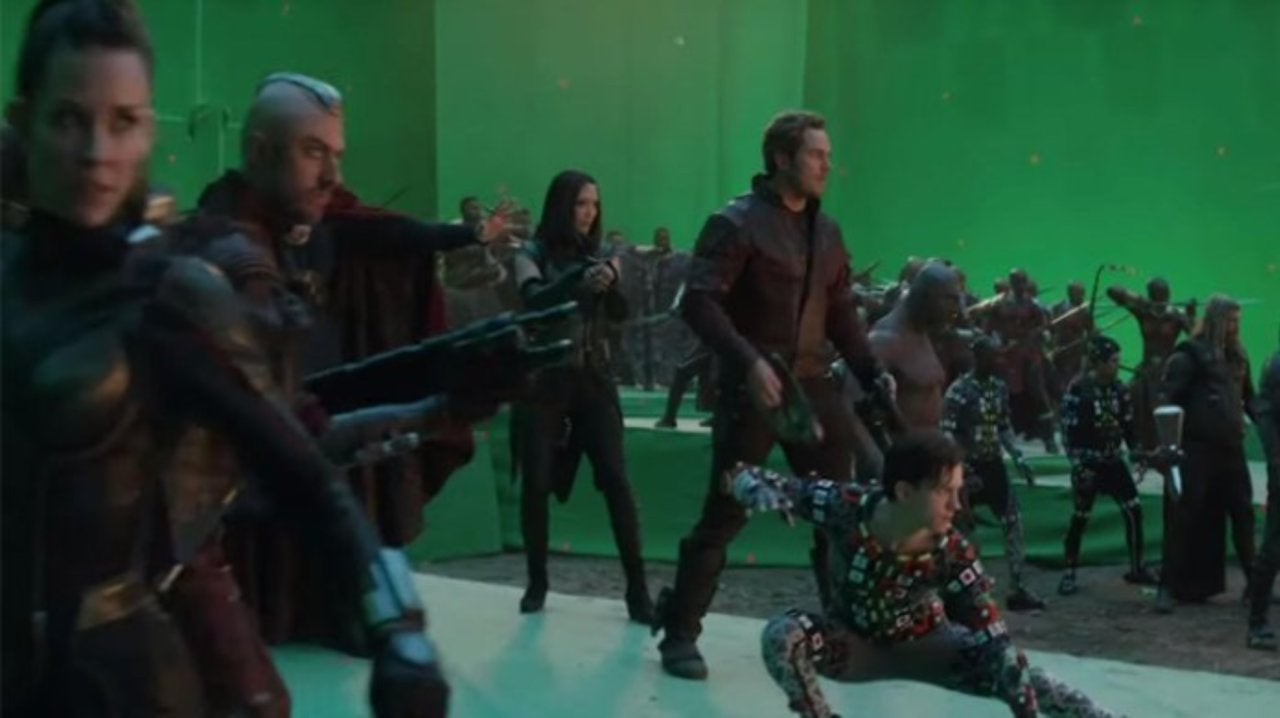 Avengers: Endgame Final Battle Deleted Scene: 
Because Avengers: Endgame was actually 3 hours long, the creatives probably didn't have the liberty to make the movie any longer than that. Perhaps a few more seconds of footage could have been added here and there, but then again, we didn't really feel the need. The only little missed opportunity was a Hulk face off against Thanos, as making that happen during the final battle wouldn't have been much difficult to arrange. There were 1000s of characters in the final Avengers Assemble frame and obviously all of them wouldn't have made it on screen. One of those characters was Kraglin from the Guardians of the Galaxy.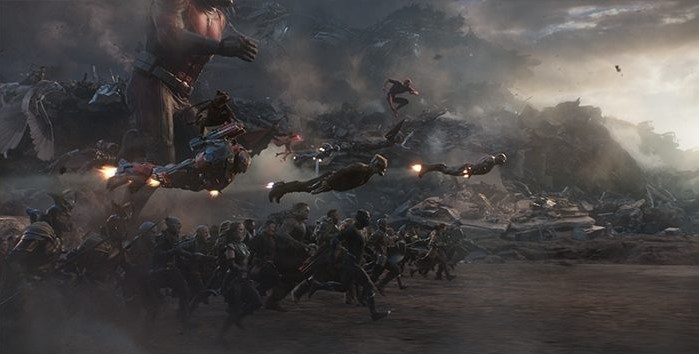 The final line up of the Avengers was so big with all the heroes and the different armies, that the directors actually made fools out of us by saying that Nova was amongst them. People spent hours on finding Nova and did think that they found him, but the directors later claimed that it was indeed a joke. Well, a character hidden amongst the hoard of soldiers was Kraglin, and we just couldn't spot him because his scene was deleted.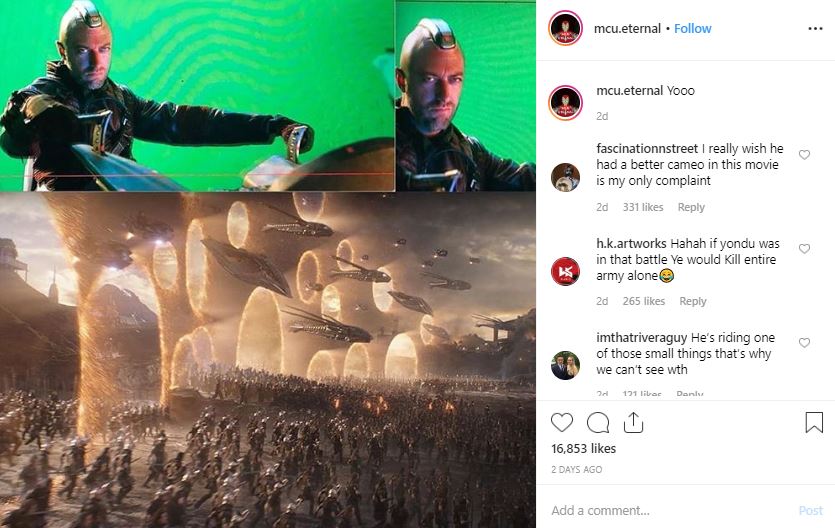 The last time we saw Kraglin was on the Ravager ship in Guardians of the Galaxy Vol. 3. He got the Yaka's Arrow and was practicing control over it. Almost 8 years passed since then, and we don't even know whether he was snapped or not. But along with the ravagers, he also entered the final battle. We know this because Sean Gunn was present on set as Kraglin when the final run towards the battle was shot. He had a new arrow controlling device and everything. Now, we've got a VFX breakdown footage and it shows us exactly where Kraglin was supposed to be standing. Take a look at this video down below, and jump to 1:29 to spot Kraglin.
Avengers, assemble! See what went into creating the iconic final battle from Marvel Studios' #AvengersEndgame: https://t.co/bRSCxYXvhK #EarthsMightiestShow pic.twitter.com/xFHYWIRtFX

— Marvel Entertainment (@Marvel) 26 August 2019
Kraglin was supposed to be standing right after Wong. So, if you compare this BTS shot with the final cut of the movie, you'd realize that Kraglin was removed from the shot for the sole purpose of adding Groot into the scene and giving Doctor Strange much clearer visibility in the frame. Because there was nowhere else that Groot could have been added, and Doctor Strange would have been hidden completely if Groot was put behind Kraglin. Hence, the creatives had no choice but to remove the leader of the Ravagers.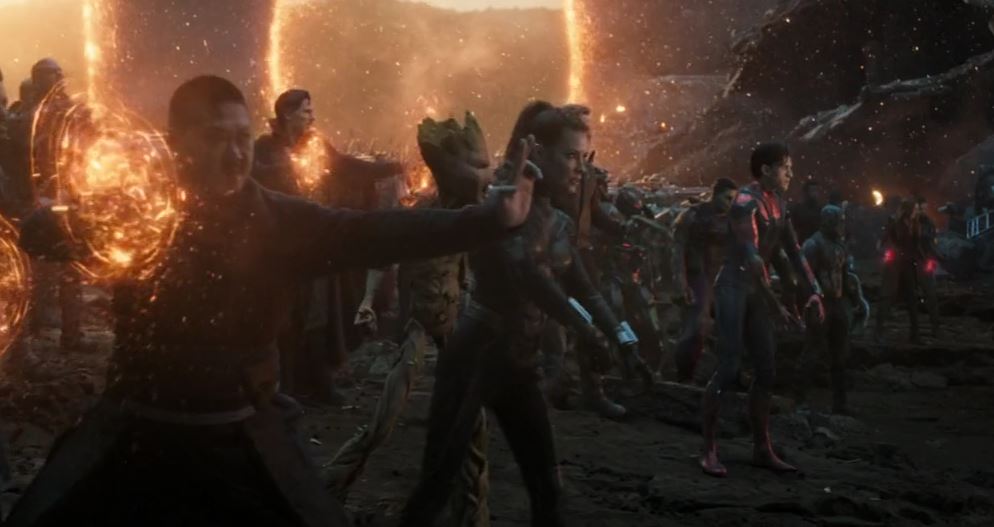 Later, many of the Avengers didn't get any clear shots or screen time during the final battle. And Kraglin was one of them. In fact, he's got no shots at all. If you'd imagine, Kraglin could have delivered a very cool scene with his mastery over the Yaka's arrow. But even the likes of Hulk, Groot, and Rhodey didn't have scenes during the battle, so how can we expect Kraglin to get a big scene. Also, we've already seen what the Yaka's arrow is capable of, so, we didn't really miss anything.
Guardians of the Galaxy Vol. 3 is going to be out in almost 3 years from now, and that's when we'd meet Kraglin again. So, don't worry if you want more from Sean Gunn. He actually does the motion capture of Rocket Raccoon, so he was actually in the entire film. hence, removing him wasn't injustice. The final battle was great and it was shot really well. So, we should just stop complaining and be satisfied with the amazing battle that we got.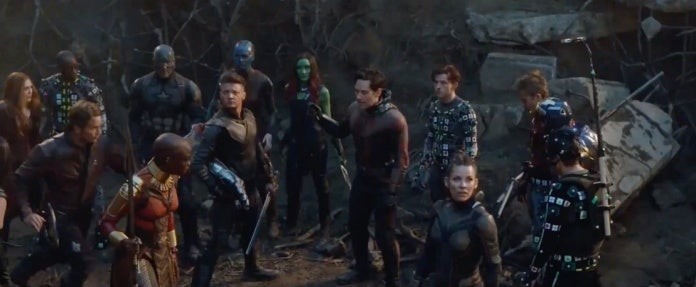 Directed by Joe & Anthony Russo, Avengers: Endgame stars Robert Downey Jr. as Iron Man, Chris Evans as Captain America, Mark Ruffalo as Bruce Banner, Chris Hemsworth as Thor, Scarlett Johansson as Black Widow, Jeremy Renner as Hawkeye, Brie Larson as Captain Marvel, Paul Rudd as Ant-Man, Don Cheadle as War Machine, Karen Gillan as Nebula, Danai Gurira as Okoye, Chris Pratt as Star-Lord, Zoe Saldana as Gamora, Vin Diesel as Groot, Dave Bautista as Drax, Bradley Cooper as Rocket, Gwyneth Paltrow Pepper Potts, Jon Favreau as Happy Hogan, Benedict Wong as Wong, Tessa Thompson as Valkyrie, Samuel L. Jackson as Nick Fury, Cobie Smulders as Maria Hill, William Hurt as General Ross, Tilda Swinton as Ancient One and Josh Brolin as Thanos.