Movies
Avengers: Endgame Deleted Captain America Mjolnir Scene Revealed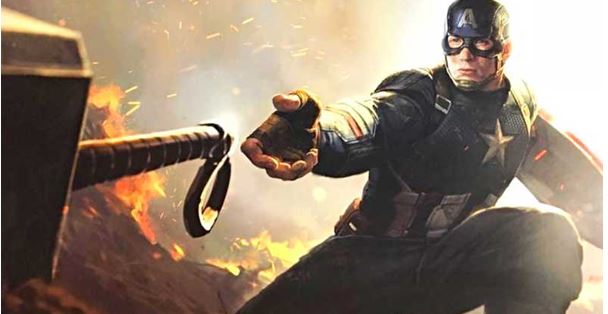 Deleted Captain America Mjolnir Scene Revealed:
Avengers: Endgame may be the moment we were all waiting to see throughout the Infinity Saga, but the best scene in Avengers: Endgame literally was Captain America attacking Thanos with the Mjolnir. This was the scene that the Russos were building up to ever since Avengers: Age of Ultron. Back then, Captain America tried to lift the hammer, and we saw him move it a bit. That's exactly when Cap realized that he could actually lift Mjolnir. But, he didn't want to embarrass his dear friend Thor, so he acted that he couldn't lift it just like the others.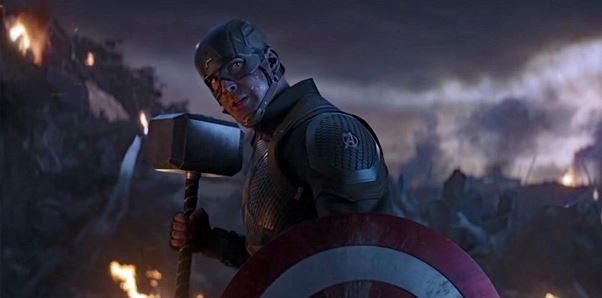 But, this was a little tease that was picked upright during the climax of the final battle, when Thor needed it the most. Thanos would have plunged the axe in Thor's heart just like Thor did it to the 2018 version of Thanos in Infinity War. Odinson would have died there and then if it weren't for Captain America. The way that the Russos showed this moment was just so perfect. But there was a little deleted scene that would have shown us Cap lifting the hammer. Marvel Studios Head of Visual Development Ryan Meinerding has posted his piece of Art for the Captain America Mjolnir scene. Take a look: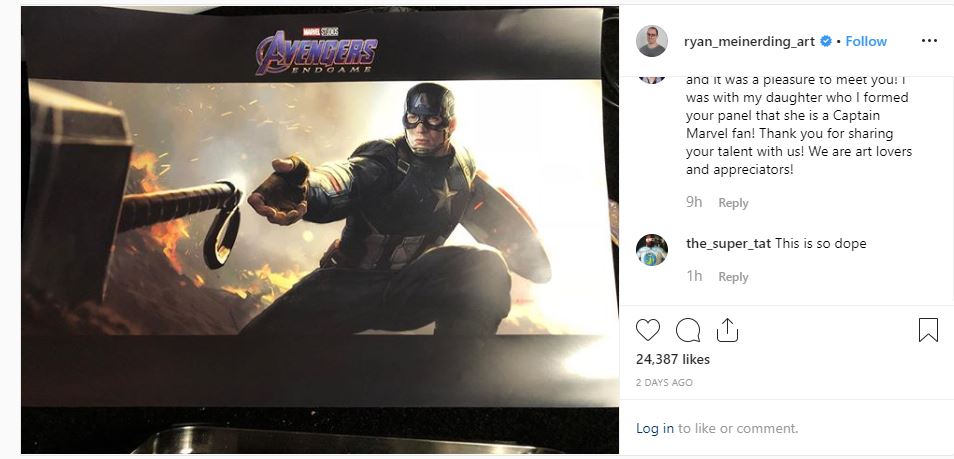 He wrote:
"This is a keyframe I did for one of the biggest moments of Endgame. I thought it would be great if we could see Cap uncertain if he could lift Mjolnir or not. This was given away as poster at @D23 this weekend. Thanks to everyone who came out to our signing today."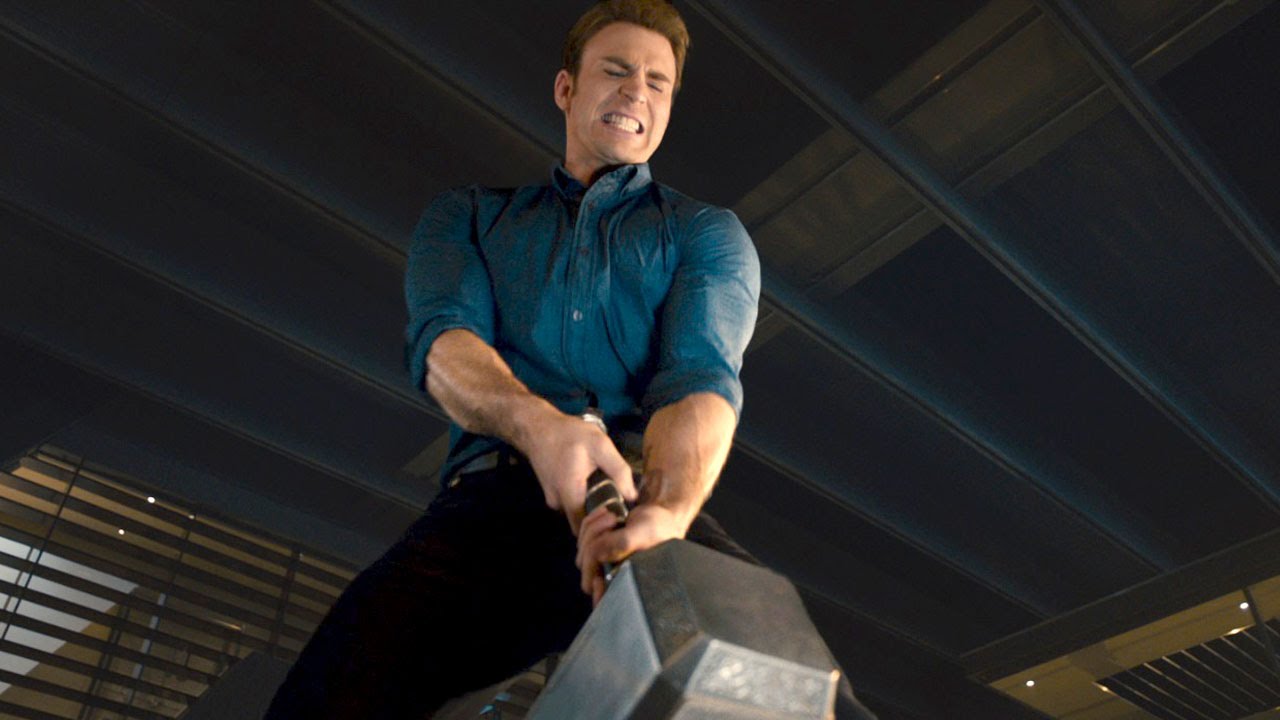 Well, the reason for this scene being deleted from the film has probably given by Ryan Meinerding himself. He said that Captain America was uncertain about lifting the hammer. So, the scene would have shown us trying to lift it and accomplishing it finally. But this would have contradicted what the reality was, and i.e. Cap always knew that he could lift Mjolnir. So, the Russos did the right thing as they built our expectations for the scene.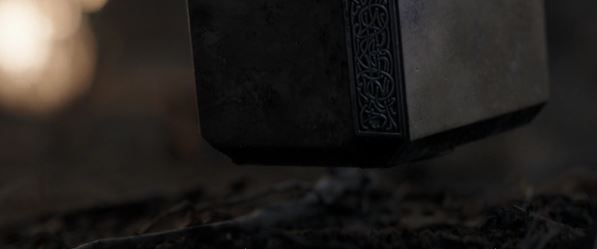 In the film, we only saw the hammer lift off the ground and then thrown at the face of Thanos. All of us thought that it was Thor summoning the hammer, but in our hearts, we knew that Cap was doing it. Right, when the hammer lifts off, we get ready to scream, and when Cap catches it, the theatres turned into freakin' colosseums! Thor turned into our spirit animal at that very moment as we were all like "I knew it!"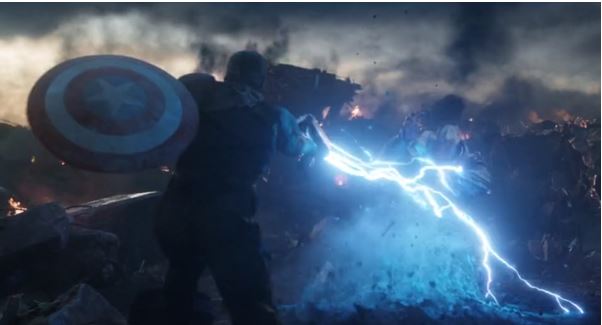 What followed was constant roars as Captain America summoned the power of the Gods and unleashed it upon Thanos. But the purple gladiator spent no time to turn it against Captain America. He made us all tensed breaking Captain America's shield and calling an entire army to take that one single soldier down. Everyone knows what followed, so let's not talk about that.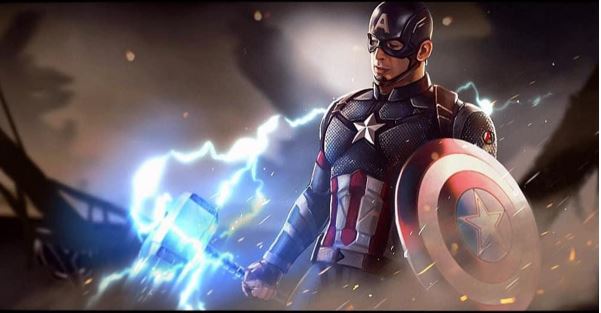 But the question that arises now is whether Captain America being shown lifting the hammer would have been better or the moment we got in the final cut? All of us could have different opinions, but my above description does reveal which moment I personally would have liked the most. Still, you can reach out to me on Facebook, Instagram or Twitter if you've got a different opinion.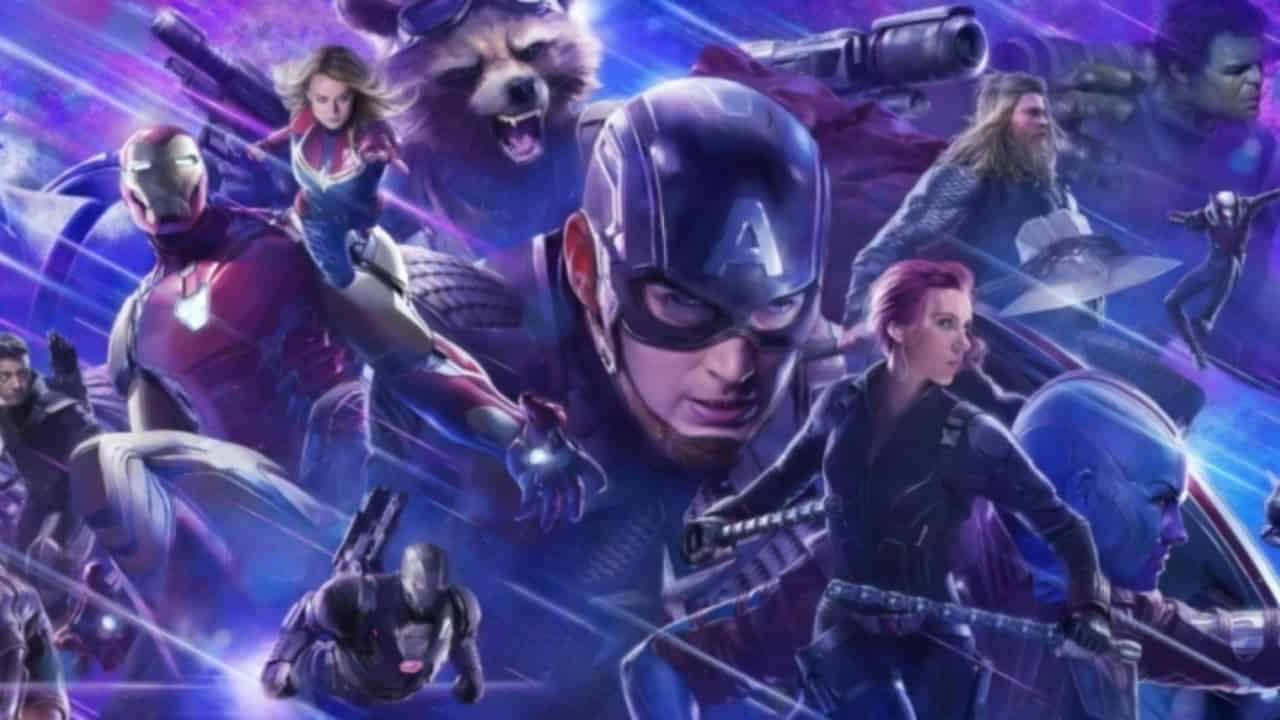 Directed by Joe & Anthony Russo, Avengers: Endgame stars Robert Downey Jr. as Iron Man, Chris Evans as Captain America, Mark Ruffalo as Bruce Banner, Chris Hemsworth as Thor, Scarlett Johansson as Black Widow, Jeremy Renner as Hawkeye, Brie Larson as Captain Marvel, Paul Rudd as Ant-Man, Don Cheadle as War Machine, Karen Gillan as Nebula, Danai Gurira as Okoye, Chris Pratt as Star Lord, Zoe Saldana as Gamora, Vin Diesel as Groot, Dave Bautista as Drax, Bradley Cooper as Rocket, Gwyneth Paltrow Pepper Potts, Jon Favreau as Happy Hogan, Benedict Wong as Wong, Tessa Thompson as Valkyrie, Samuel L. Jackson as Nick Fury, Cobie Smulders as Maria Hill, William Hurt as General Ross, Tilda Swinton as Ancient One and Josh Brolin as Thanos.