Celebs
10 Amazing Facts About Hollywood's Biggest Action Star: Tom Cruise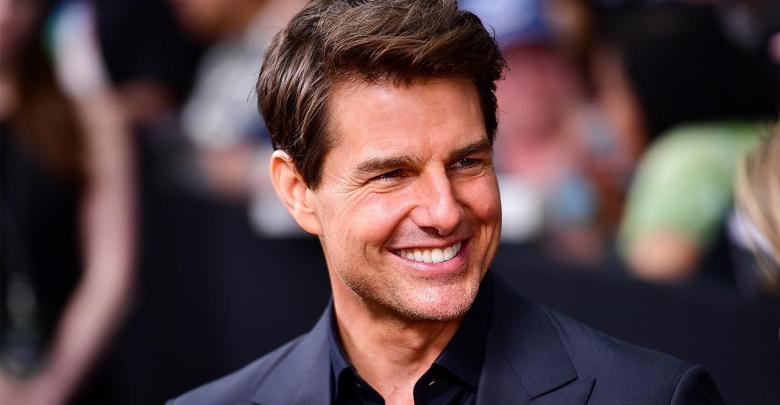 Tom Cruise is one of the most bankable stars to ever step foot in the Hollywood Industry. He is the type of actor who is willing to give his all in all his performances. Even after being close to 57 years of age, he still does all his stunts himself which shows his commitment and tells us that he actually cares about what he delivers to his audiences.
Here, are 10 Amazing Facts about our beloved Movie Star, Tom Cruise that you did not know.
#1: He almost became a Priest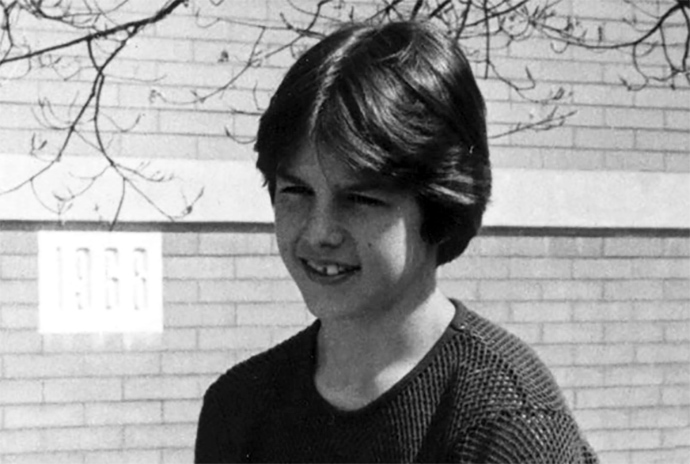 Tom Cruise has been a movie star for as long as any of us can remember and it is very hard to imagine him as anything else. When Tom Cruise was 14 years old, he enrolled in a seminary to become a priest. He attended it for a whole year before finally dropping out.
#2: He was a Wrestler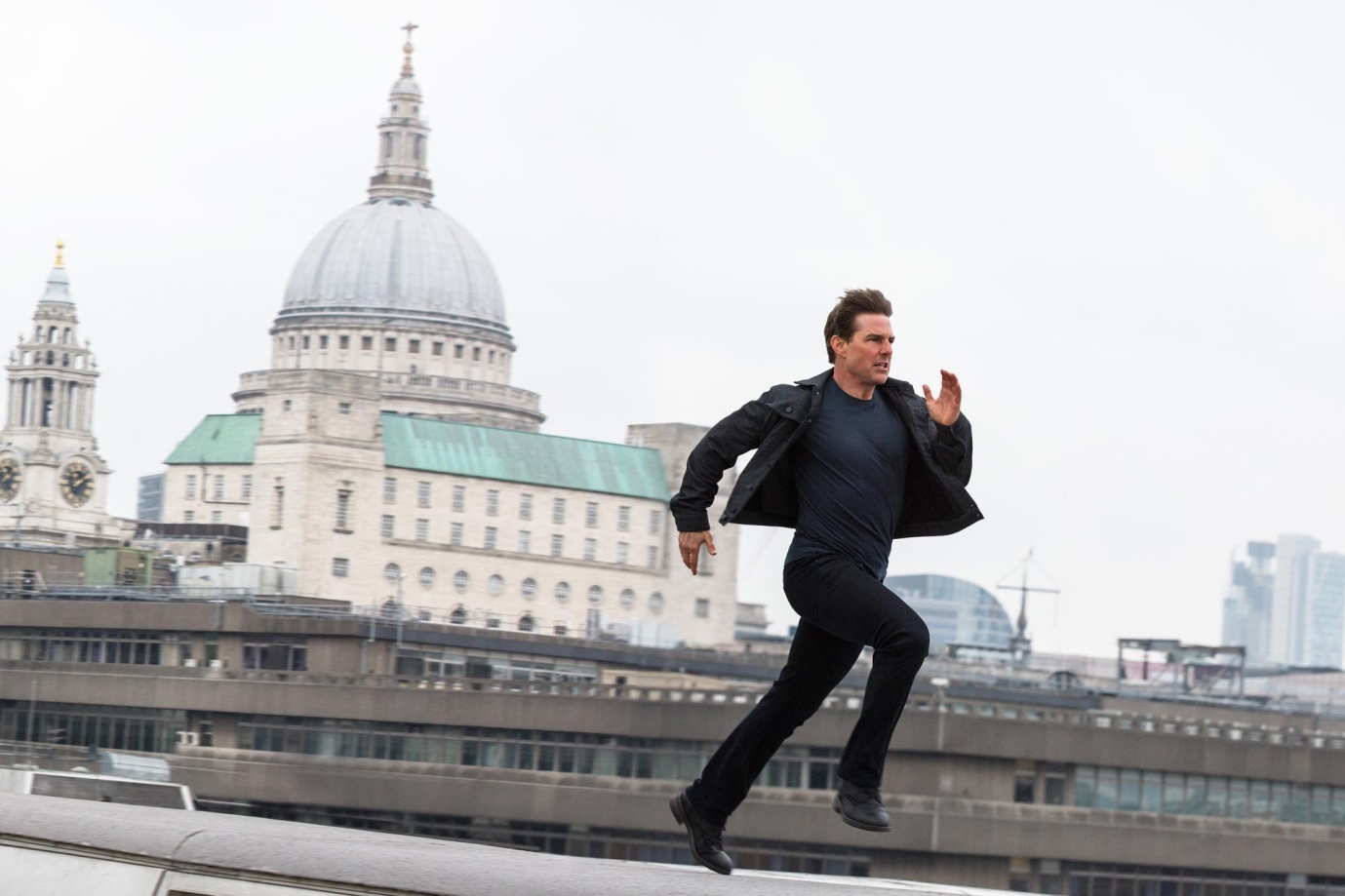 Tom Cruise has an indescribable quality that makes a Star and we have all known these facts for years. But, when he was young, he himself did not realize it at first as he was very interested in Wrestling. Unfortunately, due to a knee injury, he lost his place in the high school team, and only after losing his spot, he decided to take up acting.
#3: He was almost in The Matrix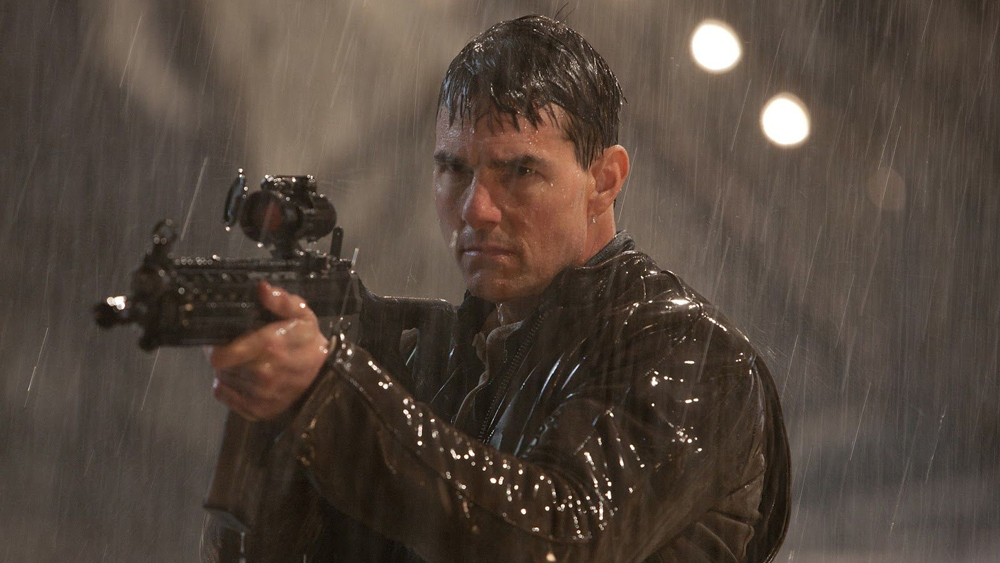 Tom Cruise was going through the best phase of his career in the 90s and all the filmmakers and the producers wanted to work with him. So, in 1999, when the makers of Matrix were looking for a lead actor, Tom Cruise was their first choice for the role. But unfortunately, it could not pan out and they finally decided to go with Keanu Reeves.
#4: Best and Worst Movie
Tom Cruise has many feats to his name, but not all of them are particularly good. In 1988, he became the first actor in the history of Hollywood to have the distinction of staring in both the year's Oscar Winner for Best Picture, Rain Man and the year's Razzie winner for Worst Picture, Cocktail.
#5: The Ultimate Soldier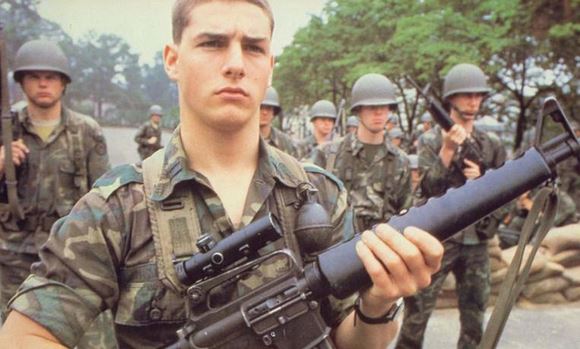 Tom Cruise has played a soldier in eight movies: Taps (1981), Top Gun (1986), Born on the Fourth of July (1989), A Few Good Men (1992), The Last Samurai (2003), Valkyrie (2008), Jack Reacher (2012), and Edge of Tomorrow (2014). What is more American than playing the role of a Soldier in America?
#6: Sued a Creep for $100 million
In 2001, Tom Cruise filed a $100 million defamation lawsuit against Michael Davis, a man who allegedly offered to sell videotapes of himself having intercourse with the actor. The lawsuit accused Davis of making statements "that were spread to hurt the plaintiff and gain widespread publicity for himself".
#7: Five Consecutive films that grossed $100 million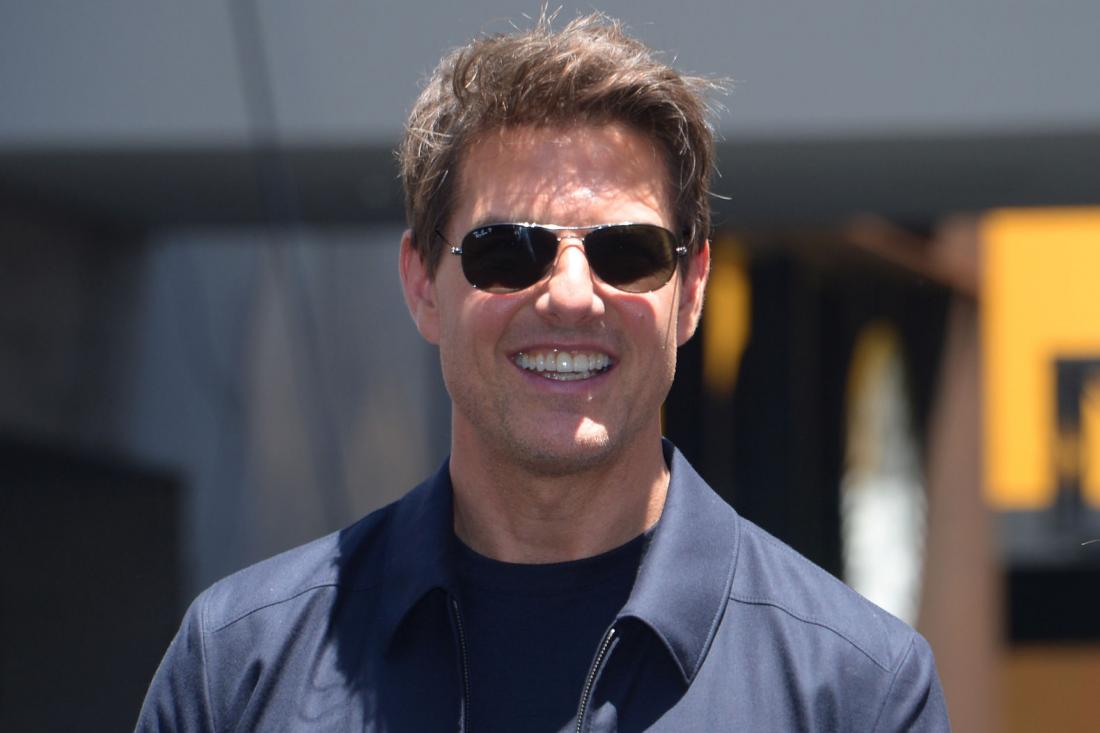 Tom Cruise is one of the most bankable stars in the industry and he has proved that through his box office numbers. He is also the first actor in the history to star in five consecutive films that grossed $100 million in the United States: A few Good Men (1992), The Firm (1993), Interview with the Vampire: The Vampire Chronicles (1994), Mission Impossible (1996) and Jerry Maguire (1996).
#8: Aladdin was modelled after Tom Cruise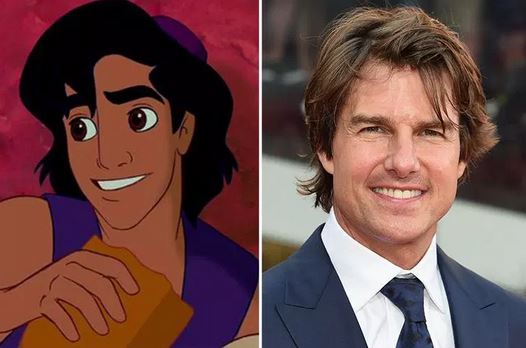 Tom Cruise was all the rage in the 90s and he was (and still is) one of the most good-looking actors in the industry. His look was so popular that the makers of the popular character Aladdin, modelled the character after the features and good looks of Tom Cruise.
#9: Crazy Wives Coincidence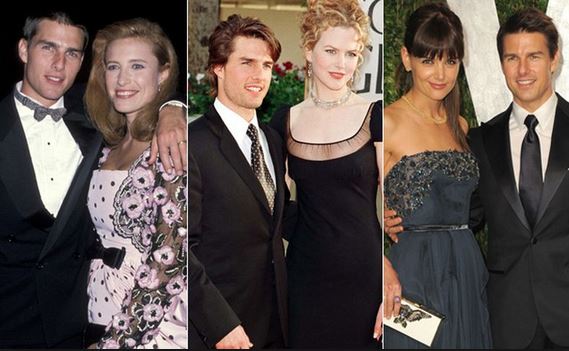 It is as if Tom Cruise was following a cycle when picking his suitable mates. Tom Cruise has been married 3 times in his life and the years of birth of his wives are 11 years apart. Mimi Rogers was born in 1956, Nicole Kidman was born in 1967 and Katie Holmes was born in 1978. He even divorced all his wives when they were 33.
#10: He is a Scientologist
Tom Cruise is loved worldwide and there are not a lot of things which fans dislike about him except him being a Scientologist. Scientologists are widely condemned for their controversial beliefs and it was surprising to know that Tom Cruise is one too. Apparently, his first wife, Mimi Rogers introduced him to Scientology.